Choose Stainless Steel Sculpture or Fiberglass Sculpture
Updated 11/5/2022 7:39 PM By Alice
With the development of the times, the sculpture materials have also changed and evolved. The materials of modern sculpture are becoming more and more diffused and enriched. In the process of artistic creation, the shape, specific gravity, color, etc. of different materials, the expression of its theme, the processing of modeling, the procedure of production, and the means of processing are generated. A variety of influences have resulted, resulting in different artistic styles and aesthetic differences. The correct selection and application of materials, to a certain extent, is one of the important factors in the formation of the charm of sculpture art. This article combines the different applications of stainless steel sculpture and glass fiber reinforced plastic sculpture, and the different aesthetics brought by it, to analyze and explain which is better between stainless steel and glass fiber reinforced plastic.
Stainless Steel Sculpture
Visual Effects Stunning:
The consistent and orderly surface of the stainless steel and its own grey tones give it a very modern feel. With the stainless steel polishing treatment, it can also make the outdoor works look dynamic and fully show modernity. Stainless steel is often used together with other materials to form a contrast of the times and add cultural and artistic sense to the work, which is to use the modern beauty of steel. The intense gloss of polished stainless steel is the most distinguishing feature. Because of this uniqueness, it immediately enriches the visual effect of the sculpture, which attracts the strong interest of sculptors. Due to the strong metallic feel of stainless steel and its luster, it appears silvery and unusually shiny under the sunlight. In addition, stainless steel has the characteristics of reflection, which makes the light less rigid, vivid, and dazzling.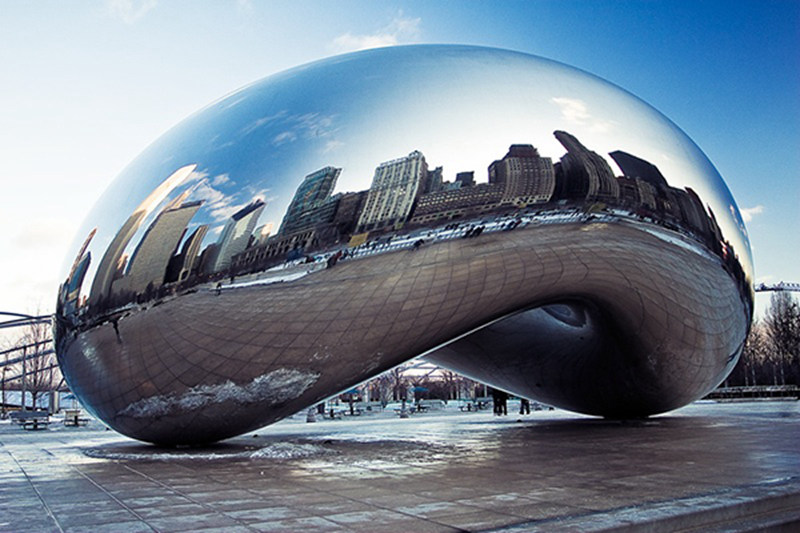 Expressiveness:
With the development of technology and processing technology, steel has rich surface processing and color processing effects. As far as the popular stainless steel is concerned, the texture is tough and strong, and the plasticity is strong. The appearance can be given a variety of colors, and it is convenient for long-term placement outdoors, such as colorful stainless steel balloon dog sculptures. Many indoor and outdoor landscape sculpture works, large-scale urban sculpture works, architectural decoration works, etc. use stainless steel as a material. In addition to the shiny polished surface, these stainless steel sculptures come in many other bright colors, adding a lot of unparalleled charm to the cityscape.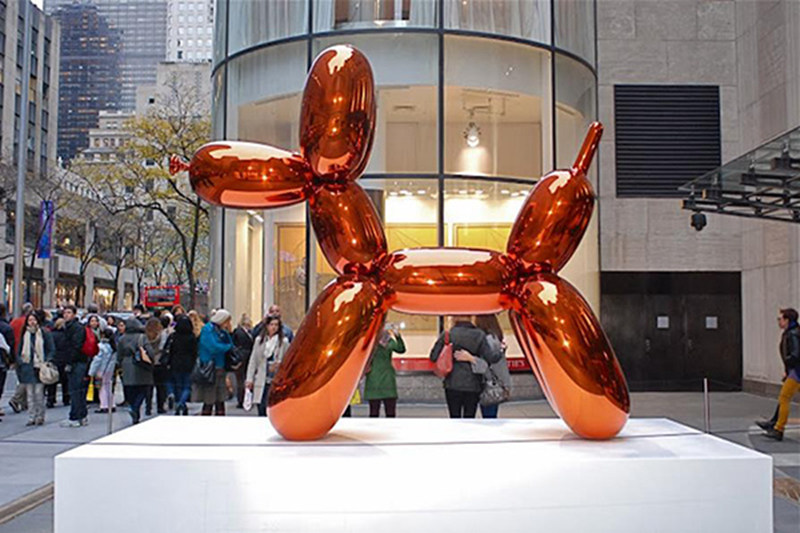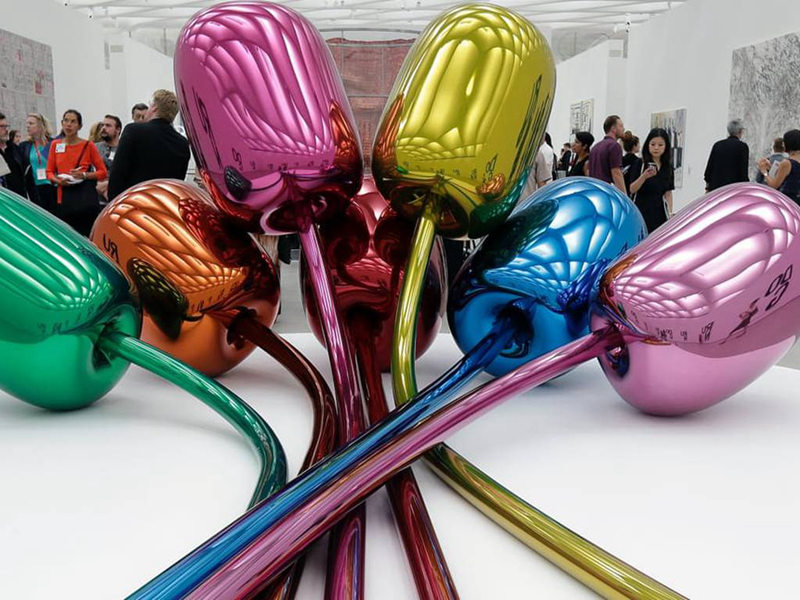 Exaggerated and Unique Shape:
Most stainless steel sculptures use forging or casting methods. In terms of production, stainless steel can make all kinds of works with narrow fulcrum, offset center of gravity, or large dynamic range and large space span possible and realistic. In terms of modeling treatment, stainless steel has a larger expression space and can break through the form of traditional materials, which greatly enriches the modeling language of sculpture. In addition, the stainless steel surface can be treated to produce various unexpected changes, which makes the work obtain a unique metallic beauty.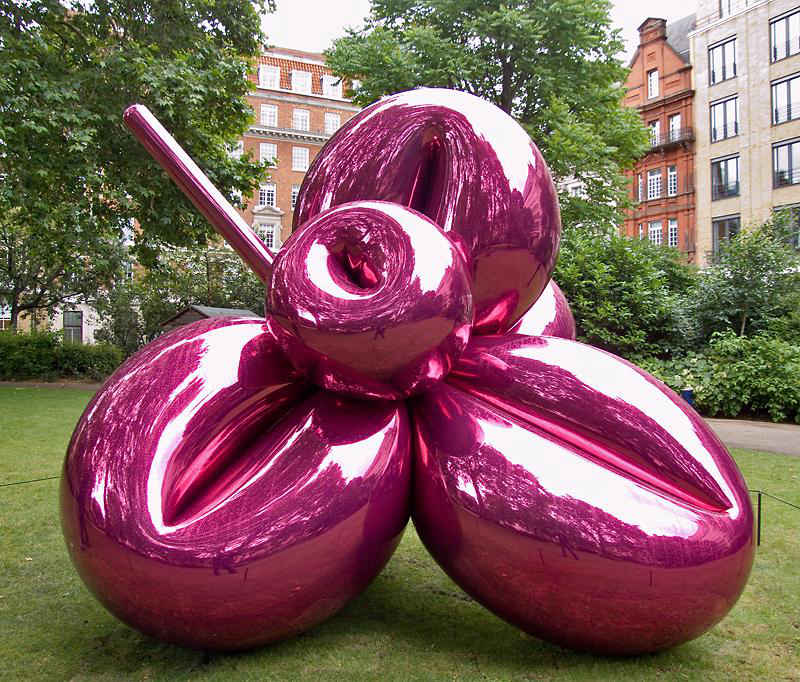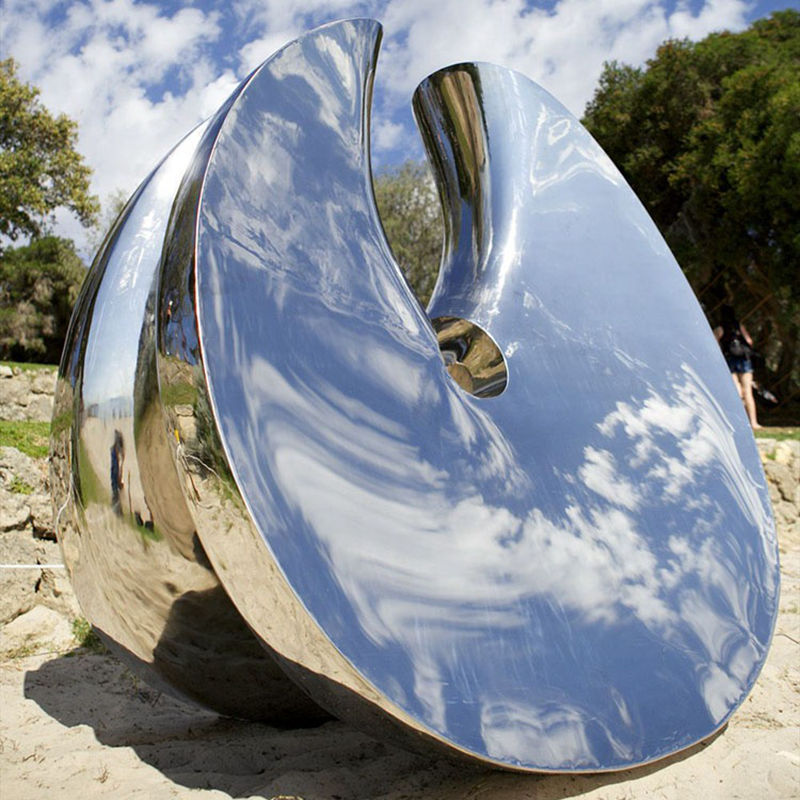 Strong Weather Resistance:
Because the characteristics of stainless steel itself are corrosion resistance and high-temperature resistance, sculptures made of stainless steel have good weather resistance outdoors. Therefore, stainless steel is the choice of many outdoor decorations. They are easy to maintain and maintain and can serve customers outdoors beautifully for many years and still look like new.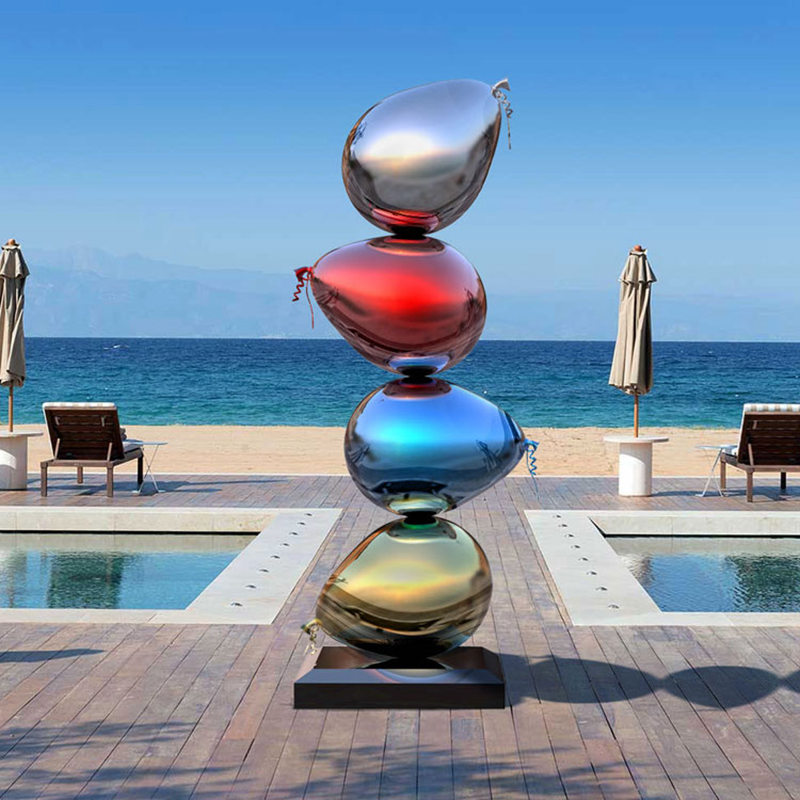 Fiberglass Sculpture:
FRP is a material with resin as the main raw material. The difference is that synthetic fibers synthesized from artificial substances are added to the resin, which makes up for the disadvantage of the plastic itself becoming soft when heated. FRP is lighter in specific gravity but tougher than plastic, and has a certain corrosion resistance. Like metal, it can be made into a sculptural shape with a large spatial span and dynamic range.
Easy to Move:
Since the weight is much lighter than metal materials, the advantages are obvious, it is more suitable for moving, handling and installation, and it can also be installed on carriers that are not resistant to load. Increased the range of use of this material.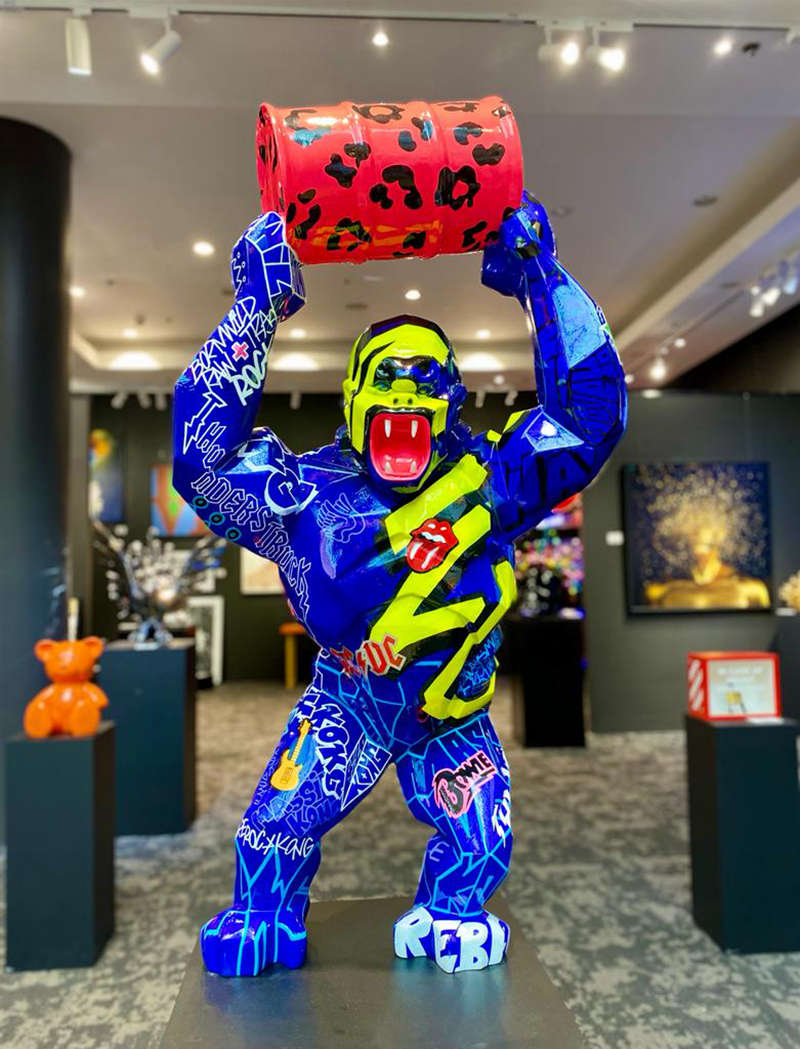 Rich Colors Create a Variety Of Beauties:
The resin is colorless and transparent, and various pigments can be added to the resin to obtain a variety of colored glass fiber reinforced plastic sculptures. Therefore, most of the FRP sculptures have bright colors, creating many exaggerated and attractive modern decorations.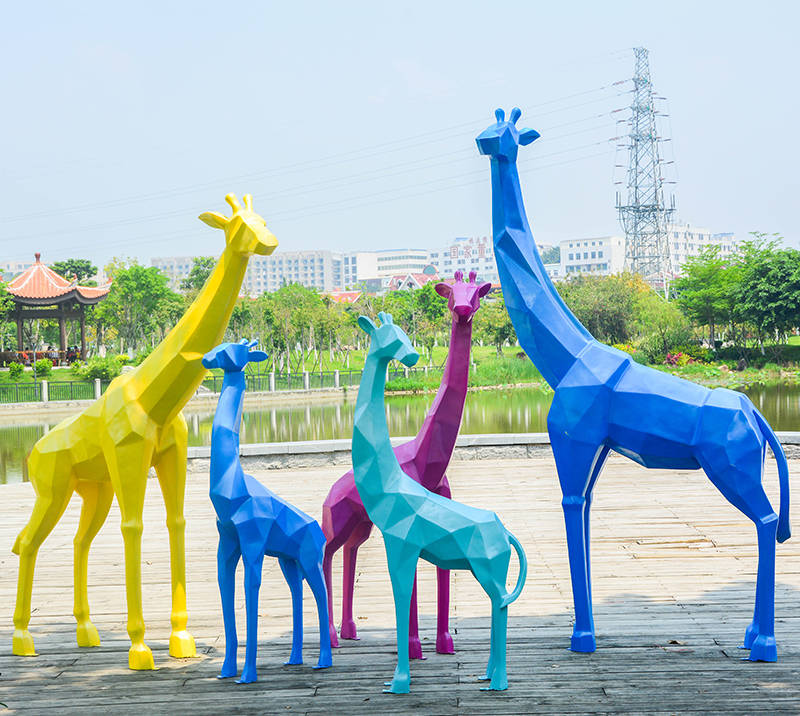 Inexpensive:
Resin sculpture works, not only the processing and molding process is fast and convenient, but also the cost is cheaper than other materials. It has become a popular and widely used material in the field of sculpture in recent years.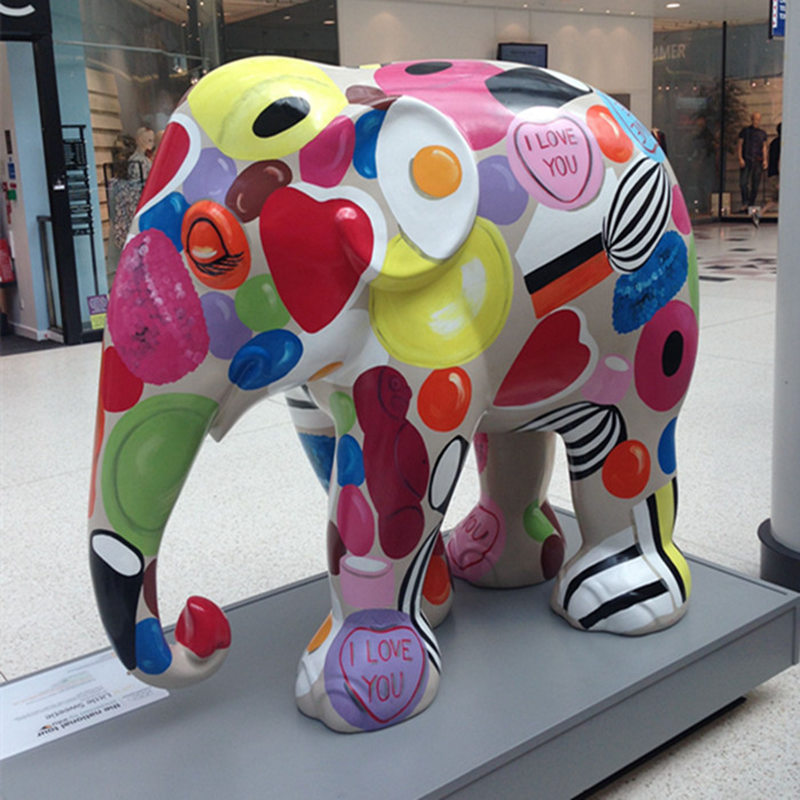 Other Materials Can Be Imitated:
The biggest advantage of FRP material is that it has strong adaptability, and it is good at imitating materials. It can simulate the surface characteristic texture of various materials, such as: after surface treatment such as spraying, painting, brushing, plating to achieve metal material. The effect can also be mixed with stone powder and fine sand. This effect is similar to the effect of stone materials such as white marble and granite. Has a unique sculptural status.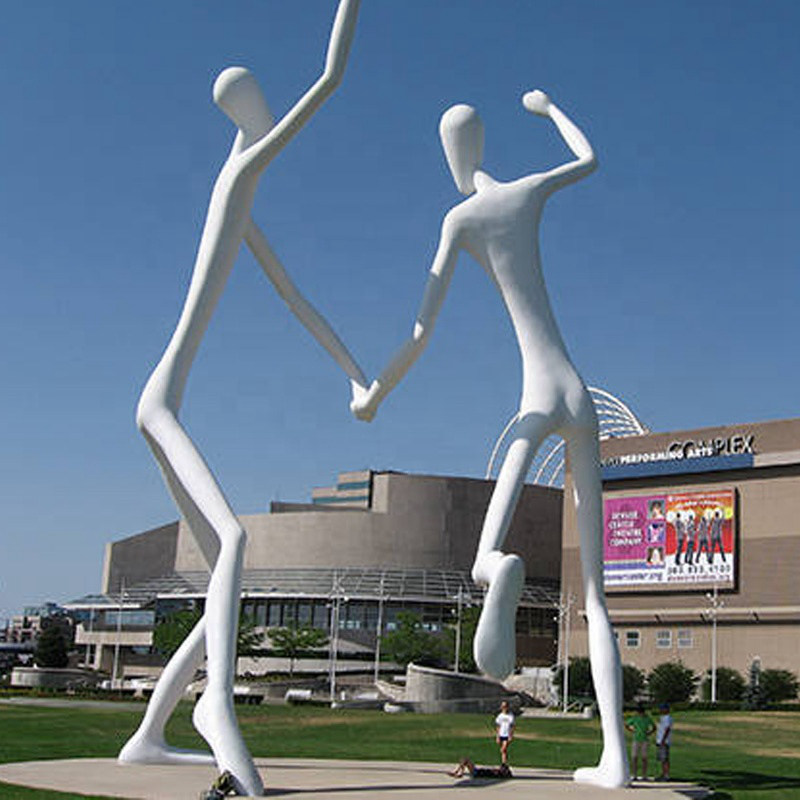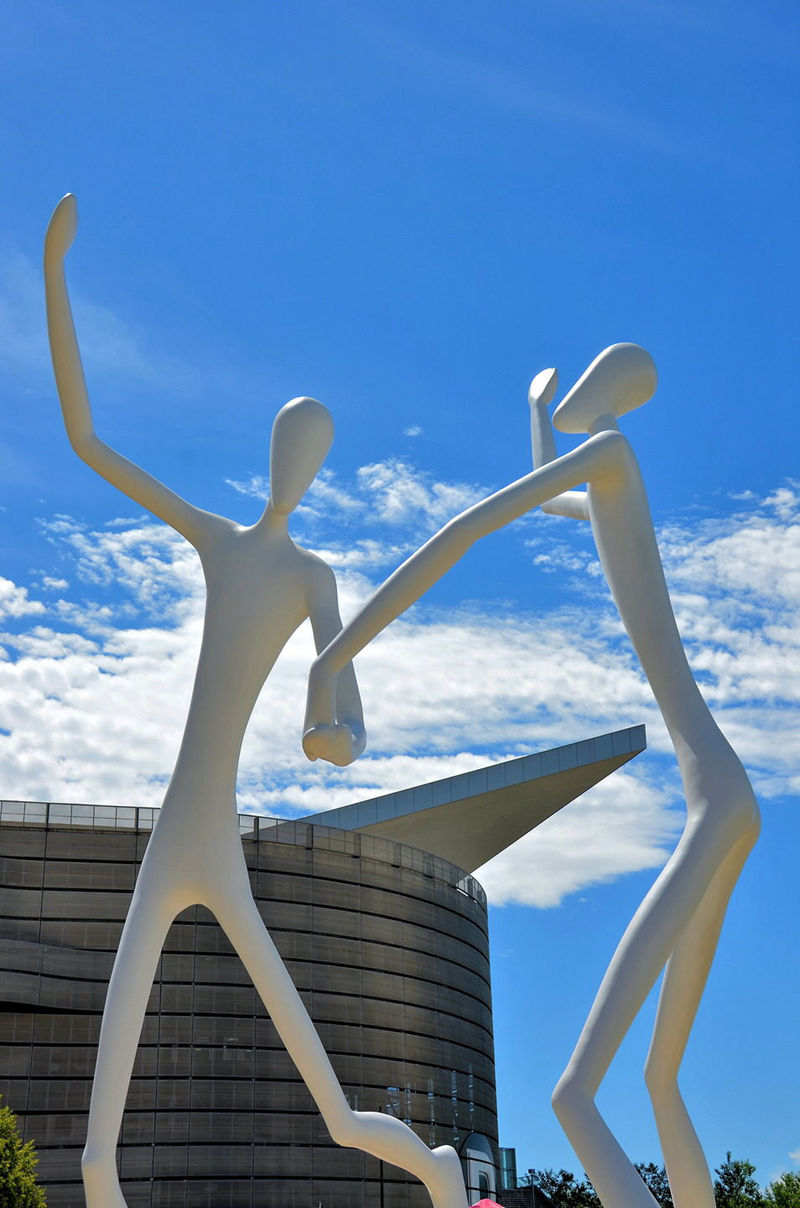 Stainless Steel Sculpture VS FRP Sculpture:
The production process of stainless steel sculpture is roughly divided into forged stainless steel sculpture and cast stainless steel sculpture.
Fiberglass sculpture, a specific clay material used to make the corresponding sculpture. Once the clay model is complete, turn the plaster cast over and coat the inside with fiberglass (a combination of resin and glass cloth). After drying, the outer mold is opened, and then the mold clamping process is performed to obtain the finished FRP sculpture.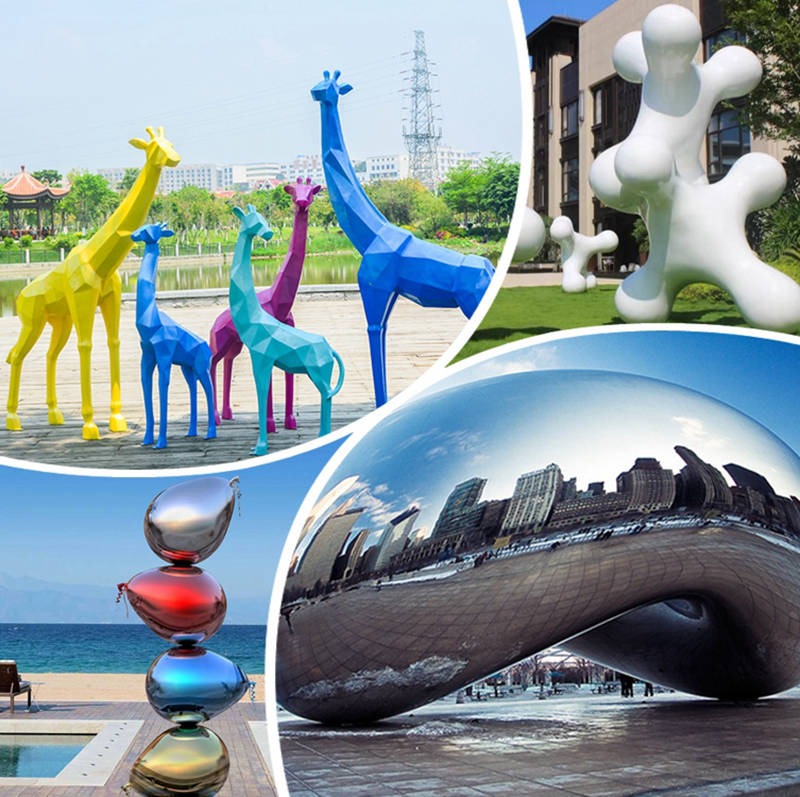 Service Life
Stainless steel has strong corrosion resistance, so sculptures made of stainless steel can have a service life of decades. If well maintained, the lifespan can exceed 100 years.
After more than five years of sun exposure and wind erosion, the FRP sculpture has become deformed, fragile and fragile.
Cost
Due to differences in materials, manufacturing processes, surface treatments, etc., the cost of stainless steel sculptures is higher than that of fiberglass sculptures.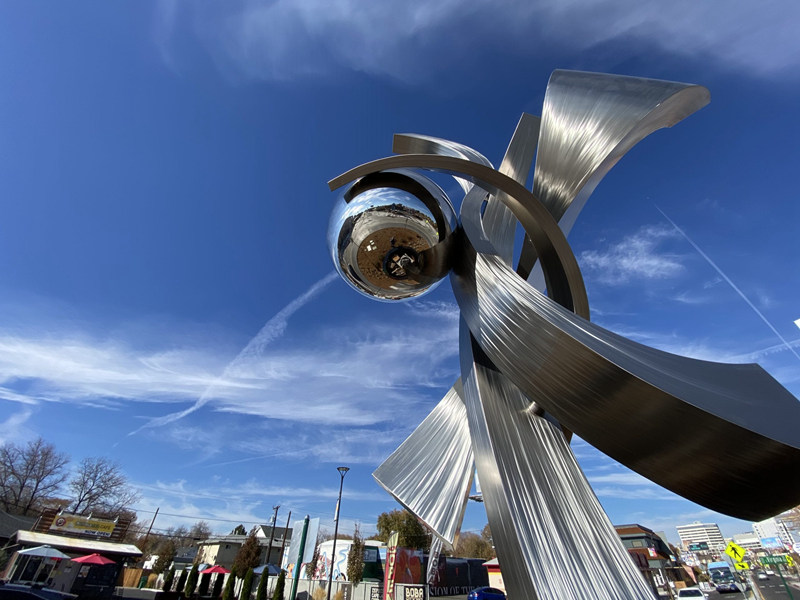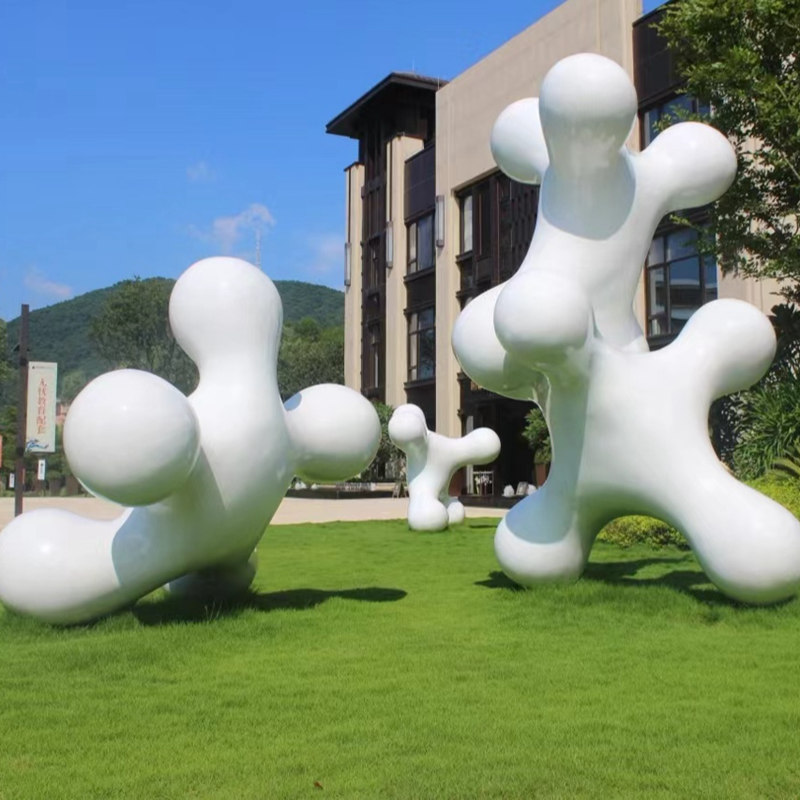 On the whole, if there is a requirement for quality, and you want the sculpture to be a long-term and beautiful existence that can serve outdoors for many years, then stainless steel sculpture will be a good choice. If you consider the characteristics of short construction period, low cost, easy portability and movement, and the environment in which the sculpture will be installed is not harsh, then it is more appropriate to choose FRP sculpture.
YouFine would generally choose the most suitable sculpture according to the needs of different customers. If you want to know more information, please feel free to contact us.
Last Article
:
Large Augustus Caesar Bronze Statue by Barbedienne for Sale BOKK-899
Next Article: