Who We Are?
YOU FINE ART SCULPTURE is a 40 years leading fine art sculpture exporter and manufacturer based in "The Sculpture Hometown of China"–Baoding, Hebei Province.
YOU FINE ART SCULPTURE is specialized in producing all kinds of ART-QUALITY sculptures.
YOU FINE ART SCULPTURE keeps focusing on Art Sculptures and Indoor & Exterior Decorative Sculptures, which mainly include 4 categories: Bronze Sculpture, Natural Marble Sculpture and Products, Stainless Steel Sculpture, Resin & Fiberglass Sculptures.
Dora, as the director of YouFine Sculpture, has been engaged in the sculpture area 15 years. She has always loved art and sketching, she worked hard to make sure every art sculpture will be the best and in good quality. She has rich knowledgs in creating and exporting sculptures to all over the world.
Choose YouFine, You Would Choose Quality. And You give us trust, and we return satisfaction.
Our Mission: Let Our Sculptures Spread All Over The World, Let's More People Know The Beauty Of Sculpture
Our Value: Detail Is Our Life
1.Sculptors and Artists
2.Architect
3.Interior Designers
4.Landscape Designer
5.People Who Want to Commemorate Something
6.Art Enthusiasts
7.Collectors and Investors
8.Corporate Clients
9.Students and Faculty
10.Specialized Communities
11.Event and Festival Attendees
12.Art Critics and Curators
13.Art Students
14.Cultural and Heritage Organizations
15.Art Fair Attendees
16.Art Collectors' Associations
17.Sculpture Symposium Participants
18.Religious and Spiritual Communities
19.Online Art Platform Users
YouFine Professional Sculptors:
Our sculptors are very professional because they have learned carving skills since they were young. And they have been engaged in the sculpture industry all year round and have more than 30 years of experience in sculpture. In addition, because You Fine is a family-inherited factory, our masters' enthusiasm for carving art is inherited from their father's generation, so our masters have the genes and blood of carving. More than that, our masters have extremely high requirements for artwork. They would carve all the sculptures until they are satisfied.
YouFine Clay Model Room Showing:
You Fine Art Sculpture has the most excellent clay model studio, where many experienced clay model sculptors are gathered here. Not only do we have clay model masters who are best at sculpting animals, but we also have clay model masters who are best at sculpting characters. Our masters have focused on the art industry from beginning to end, so You Fine could choose the most professional clay model master to provide customers with the most perfect clay model according to customer requirements.
What Could YouFine Do For You?
Service & Guarantee: 
To protect our customers' interest, YOU FINE ART SCULPTURE supplies many kinds of service and quality guarantees.
Only Art Quality: 
Focusing on art quality, we keep improving our production techniques and surface treatments.
Custom-made Service: 
Most of our designs can be customized in size, surface color, and details 100% based on customers' needs.
Sculpture Design Service: 
Our artist team is good at making new designs based on customers' requests for hotels, homes, shopping malls, etc.
Competitive Price:
Running 4 factories in Baoding, China which decreases our production cost a lot, YOU FINE ART SCULPTURE can gives our customers the most competitive price.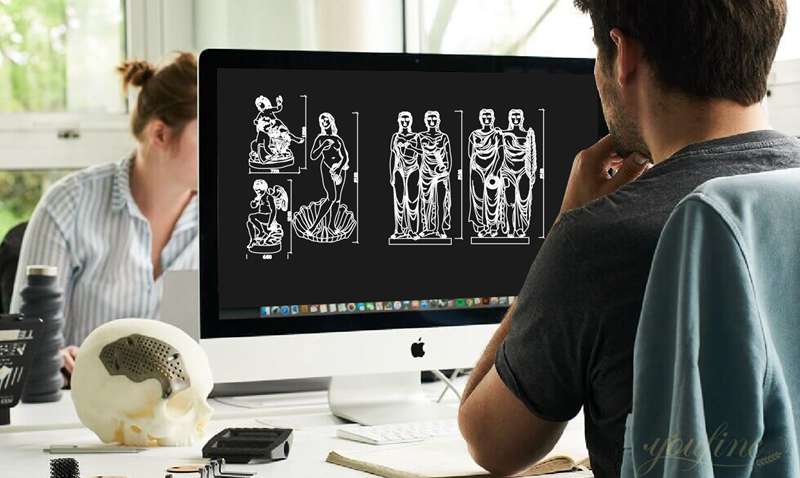 Please get in touch with us to get the sculpture you want or are interested in, more than that You Fine welcome to visit our factory at any time.