Large Australia Sculpture Project - Different Regions
Leading Sculpture Factory Based in China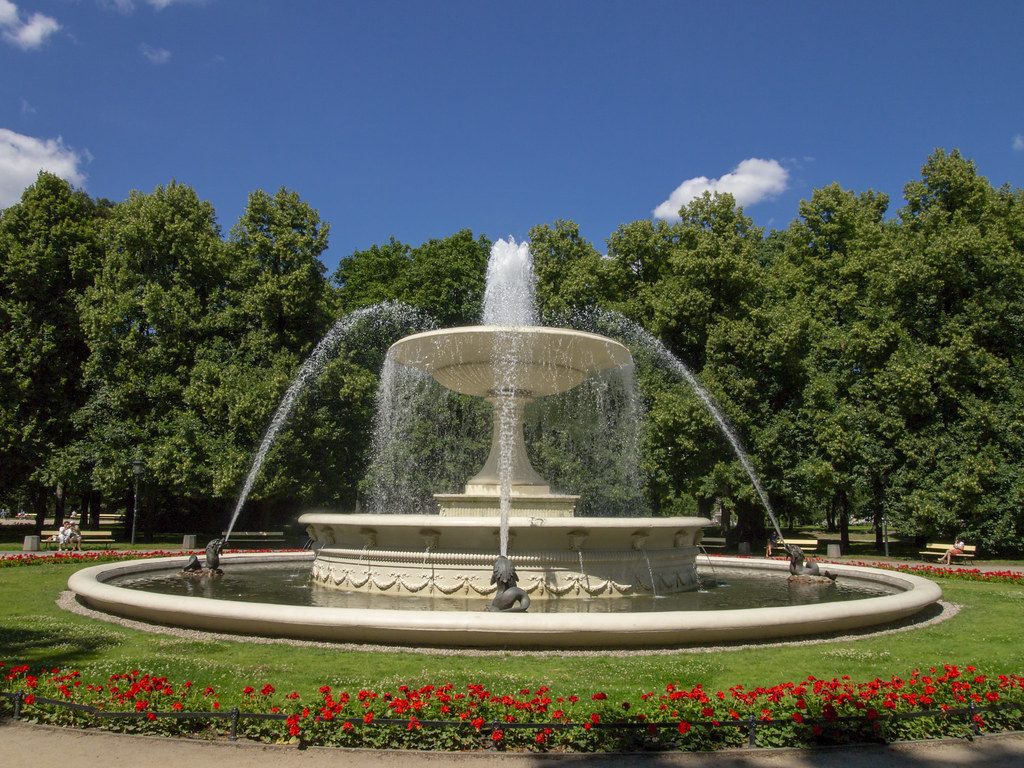 This marble extra large outdoor fountain design that would make your garden beautiful and colorful. The size and design of this fountain are very grand. Of course, there are beautiful small animal statues around the pillars of the fountain decorating the entire fountain. So this exquisite stunning fountain would be an indispensable decoration in any garden or manor.
Found something interesting ?
At YouFine, we offer many kinds of marble carving sculptures, bronze sculptures, stainless steel sculptures, etc. Request a free quote from us today! And You would get the 2022 sculpture design catalogue.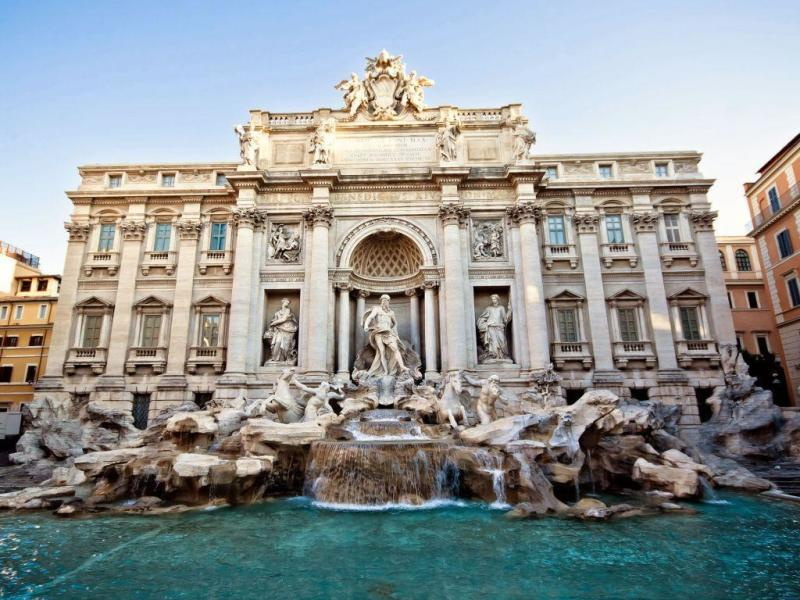 This exquisite outdoor marble Trevi fountain could use as a beautiful decoration for any outdoor garden, square, manor, hotel, or in your own home garden. So you don't need to go to Italy alone to appreciate this classic fountain, you could own it yourself. And then you could enjoy the fun this beautiful fountain brings to you every day. For many years, You Fine have always insisted on using pure natural marble materials to make all marble products. Therefore, our beautiful Trevi Fountain is no exception. You Fine would use high-quality white marble materials to make this beautiful marble fountain design. High-quality stone could not only ensure the quality of the fountain but also highlight the details of the carving.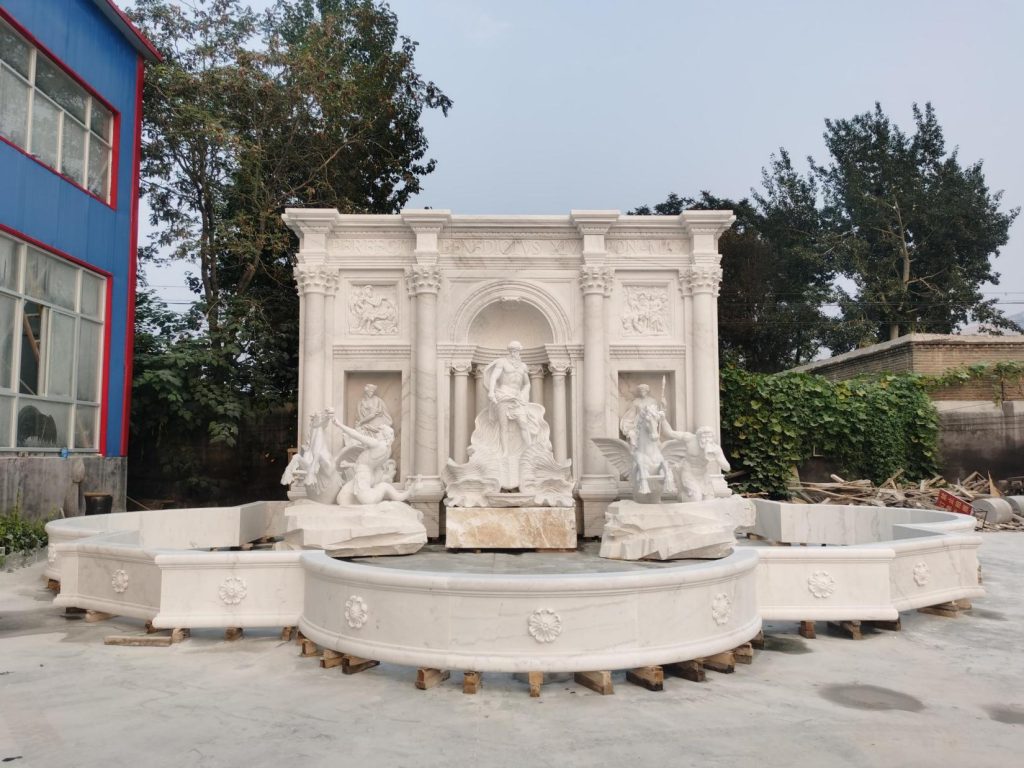 In order to better understand and study the structure of this Trevi Fountain, our master sculptor went to Rome to visit the Trevi Fountain. When researching and making this fountain, our professional masters constantly test and modify the details of the fountain. So You Fine has researched and experienced the first-generation design and the improved second-generation design. Compared with the previous design, the second-generation Trevi fountain is more proportional in various sizes and figures.
Beautiful Hand Carved Marble Parthenon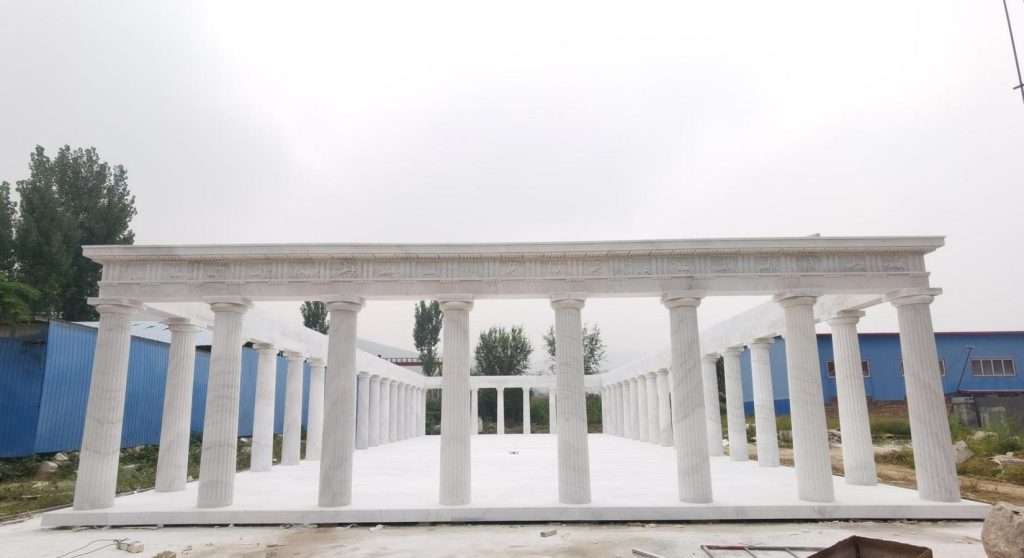 The Parthenon was built on the Acropolis of Athens in the 5th century BC and was a temple dedicated to the goddess Athena in ancient Greece. Moreover, it is the most important surviving building of the Classical Greek era to this day. Among them, the statue decoration is the pinnacle of ancient Greek art. In addition, the Parthenon is also revered as a symbol of ancient Greece and Athenian democracy and is one of the world's most famous cultural heritages. YouFine sculpted this beautiful marble oversized gazebo, especially for our client. This Parthenon will be a beautiful addition to the outdoor garden. There is no doubt that this spectacular marble pavilion will become a geographical indication.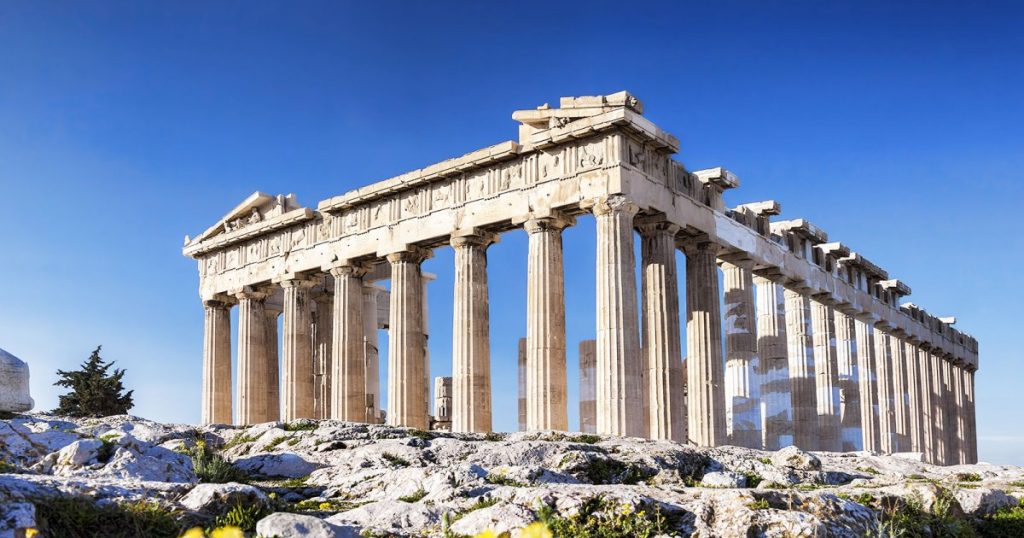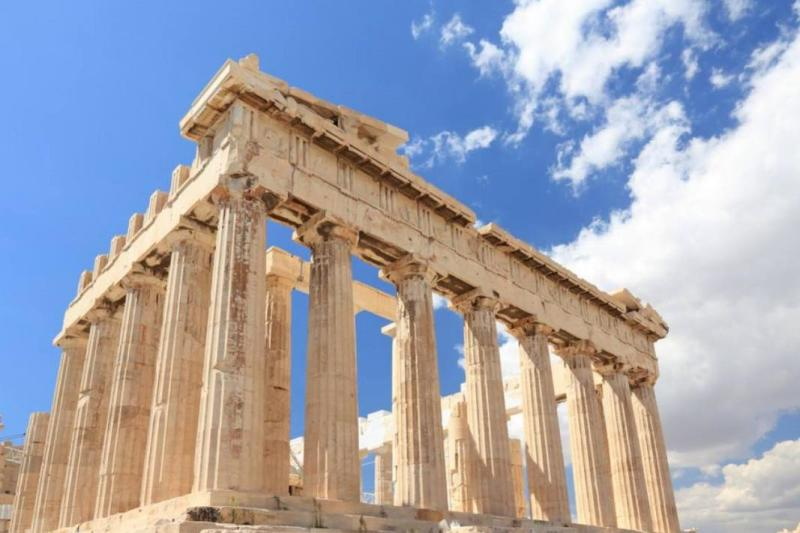 Gorgeous Marble Large Gazebo
This gorgeous marble large gazebo for sale is on sale and will become a highlight in your outdoor yard. 
Our selection of raw materials is very strict, and we must use pure natural marble to make all the pavilions. 
You Fine will use high-quality white marble materials to make this elegant marble gazebo design. So our gazebo must be one of particularly surprising and outstanding design.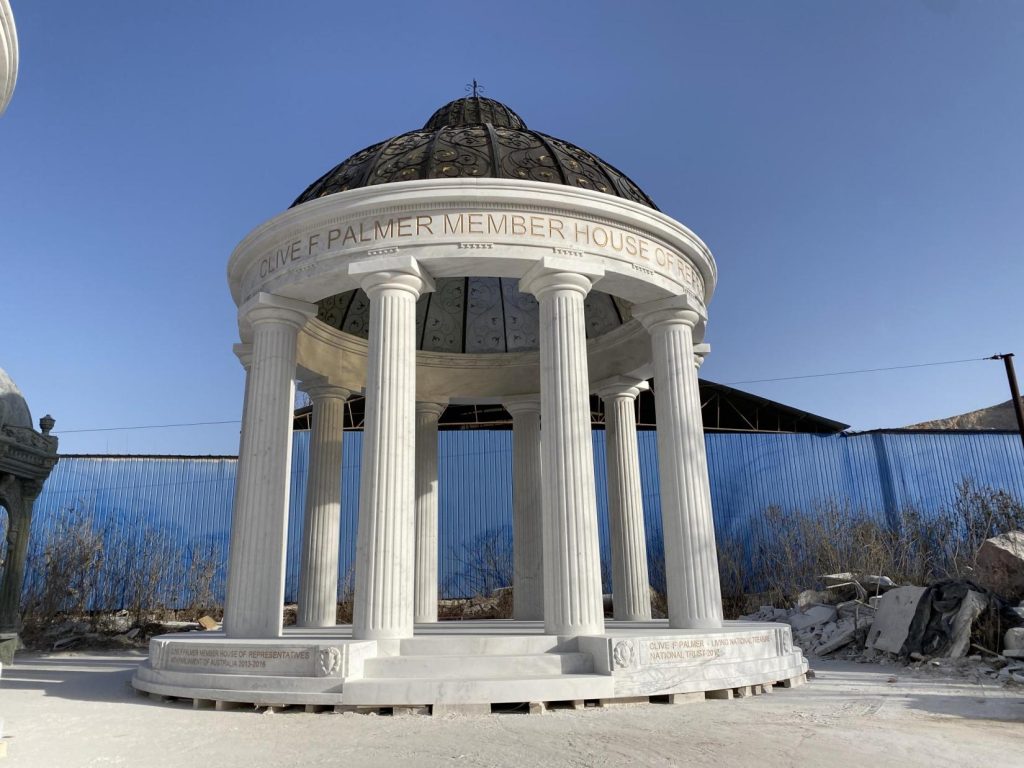 Bronze Horse Racing Sculptures
This group of bronze horse racing sculptures is located in the Australian Thoroughbred Park and was cast by the famous artist Gwen Reardon. YouFine has customized a 1:1 copy of this group of horse statues for customers. If you are interested in this, you could contact us to discuss it in detail.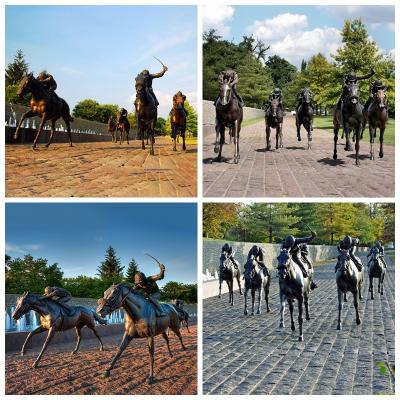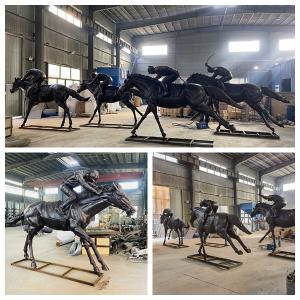 YouFine factory makes horse statues of different designs for customers all year round. And our customers are very satisfied with our status. The below feedback from our client who installed the sculpture in the large park. The Sculpture has received great reviews for its beauty.
Using Chemical Coloring Method
For the color of our bronze animal statue, our factory would use a chemical coloring process. So you could have a variety of color choices, such as brown, black and other colors you want. The chemical coloring method is a very magical process, by mixing multiple colors to form the color you want. As well as we have professional coloring masters who could master the chemical coloring method proficiently and bring you very amazing statues.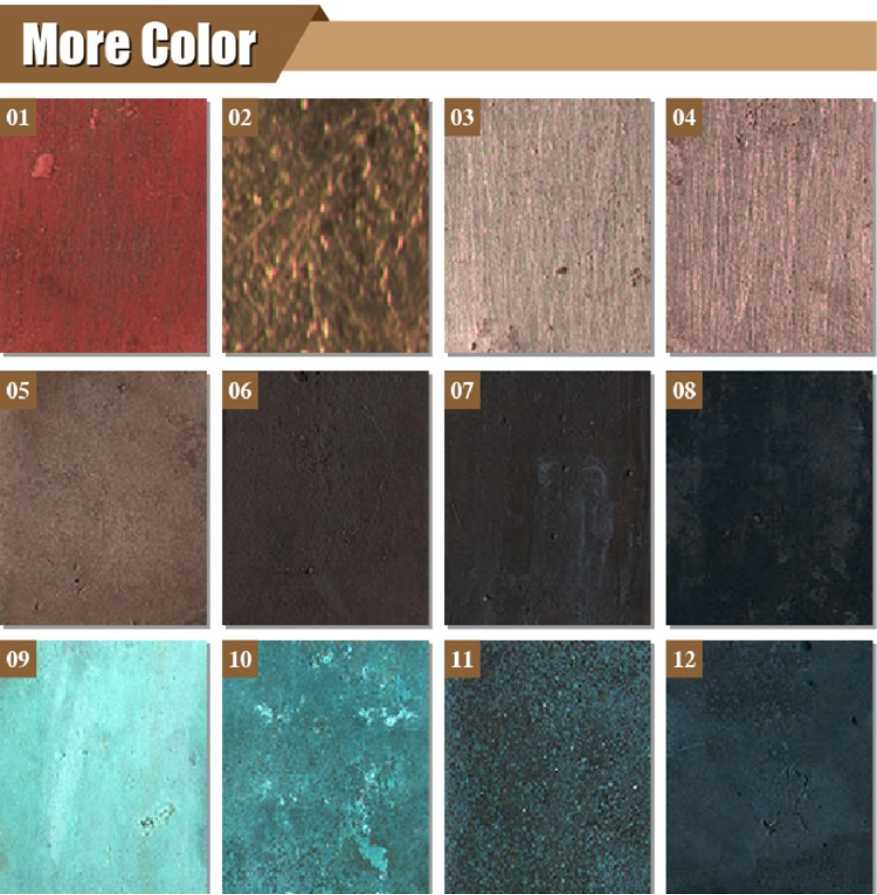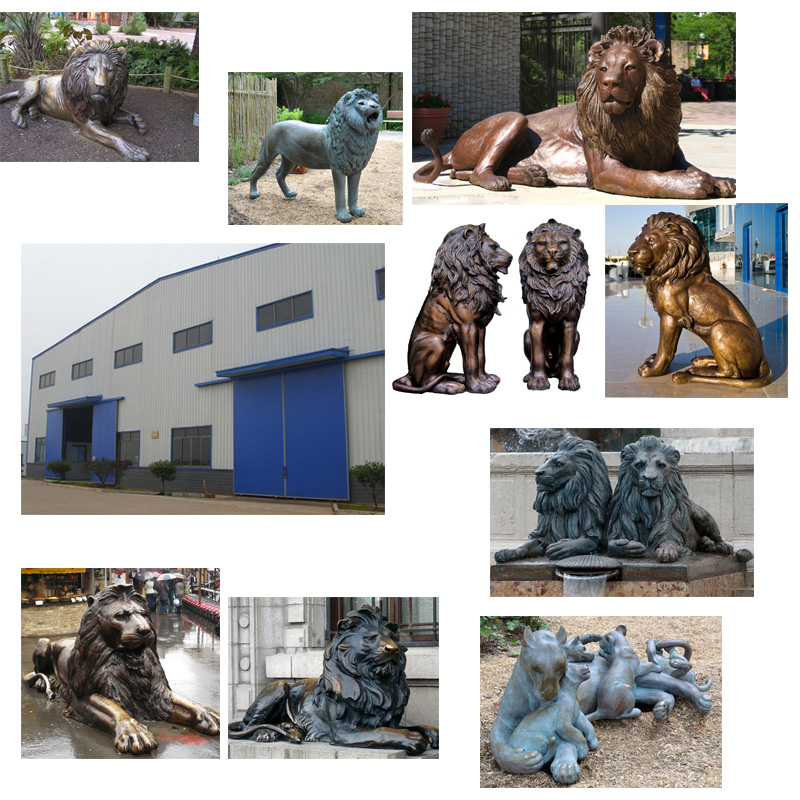 This group of lion statues is made of high-quality bronze material, and all the details have been highly restored. YouFine could not only provide customers with the highest quality bronze statues but also establish good friendships with customers. So our customers would often introduce YouFine to his friends to buy our statues.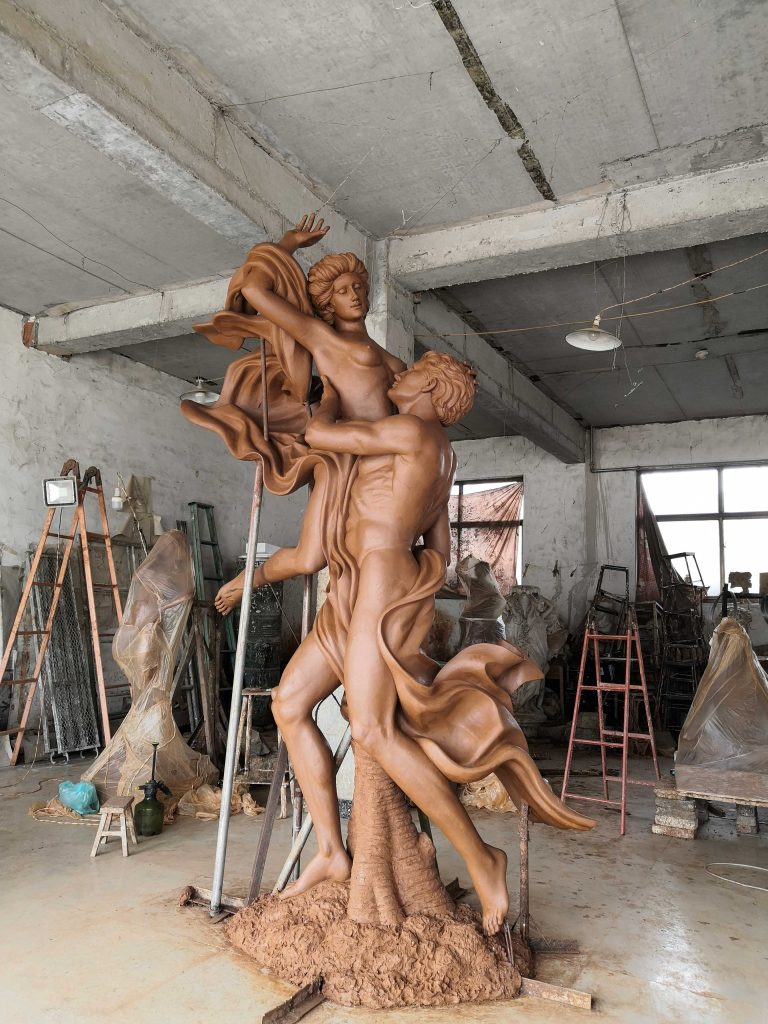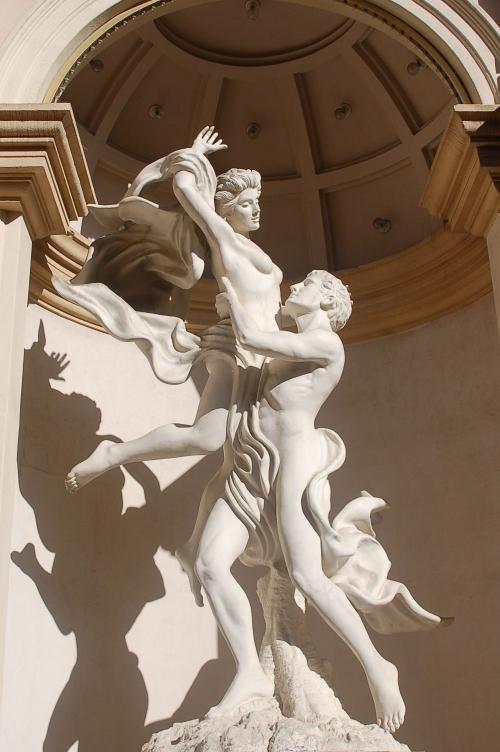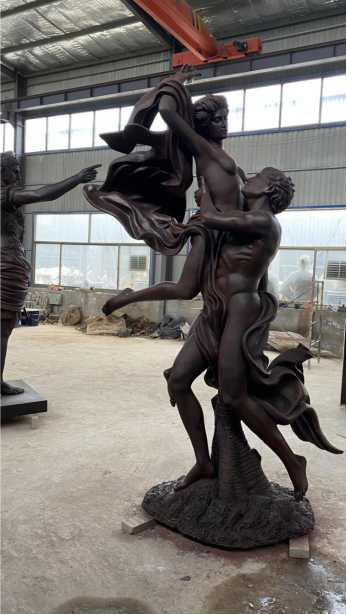 Exquisite and Realistic Clay Mold
When we make a bronze statue, we first make a 1:1 clay model. YouFine clay modelers have learned to make clay models since childhood and have professional skills. Therefore, our professional clay mold artists make sure that the mold is very vivid and highly reproduces the characteristics of the bronze statue itself.
Traditional Lost Wax Method 
YouFine uses the traditional lost wax method to cast the statue. Our artists have fully mastered this technique and were, therefore, able to bring this sculpture to life. And the quality of the YouFine statue is very good. We use silica sol technology in the casting process, so after a long time, the surface of the bronze statue would not have white spots. So these sculptures could stay beautiful for a long time indoors and out. As a large classic commemorative bronze statue of the emperor Augustus Caesar, it could be used as a collector's item for any sculpture lover or as a decorative piece for any outdoor venues or gardens.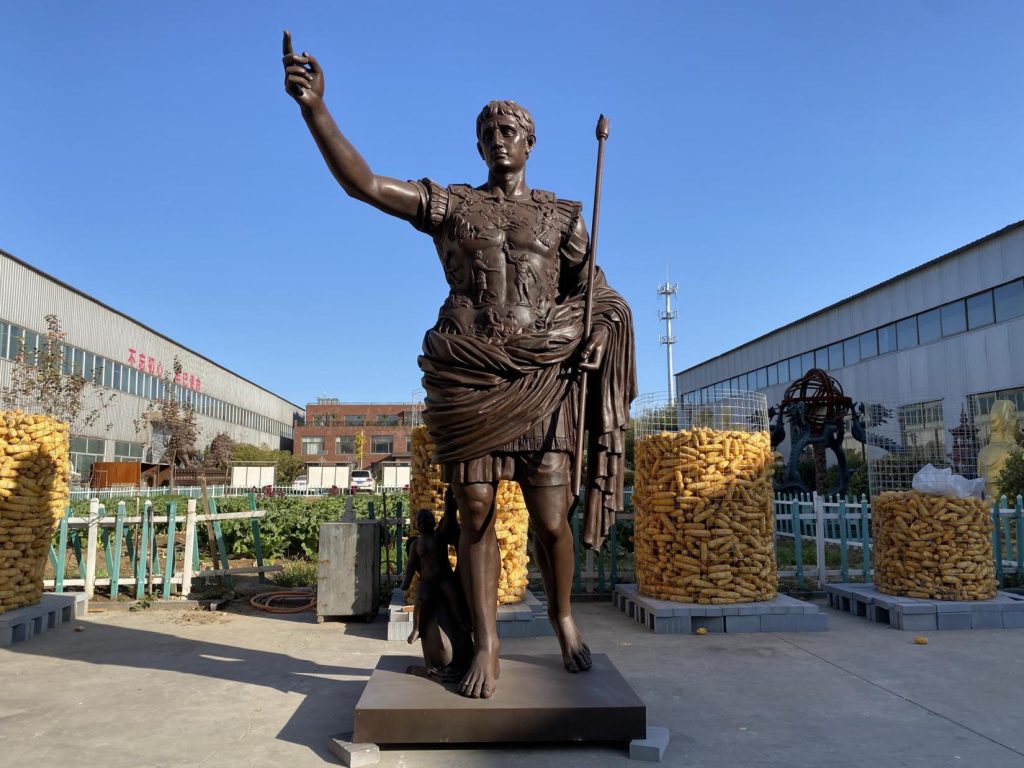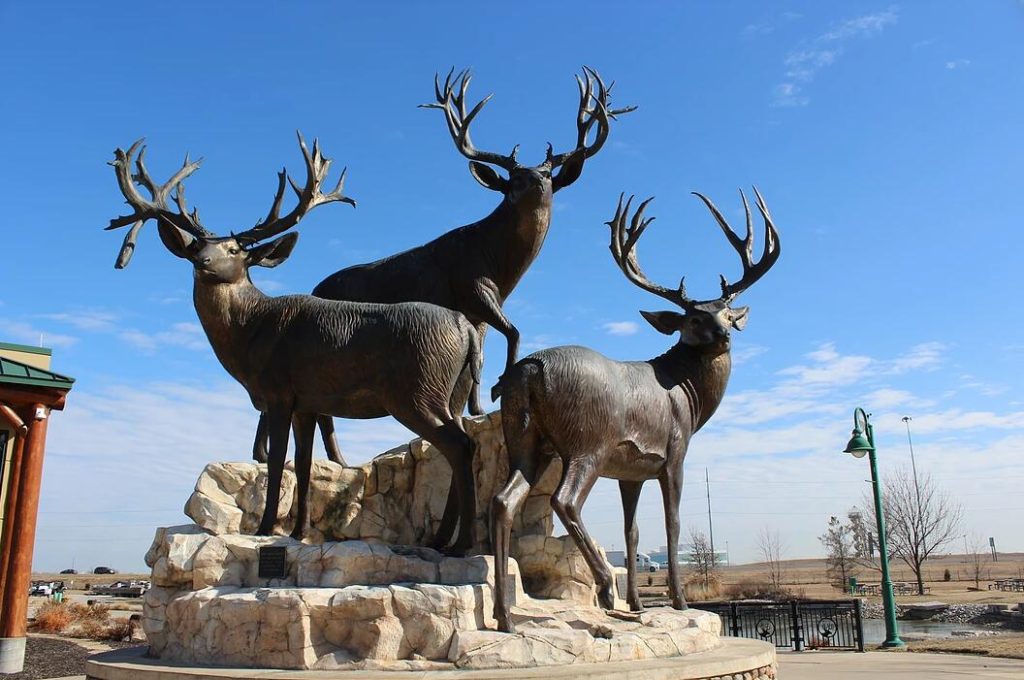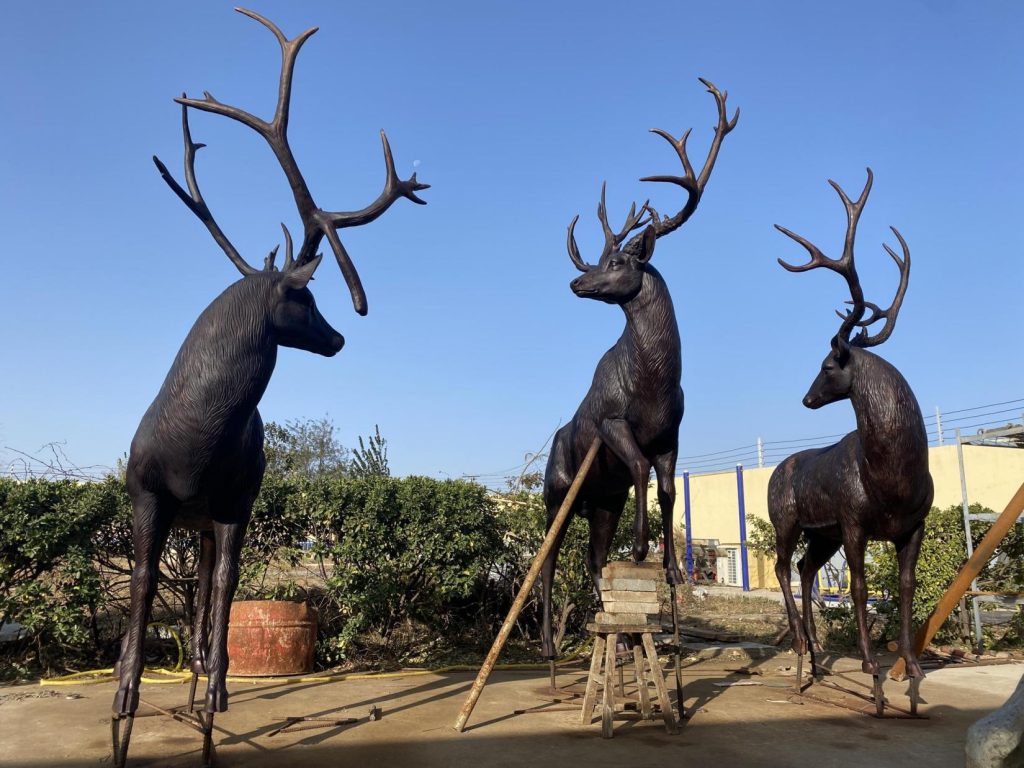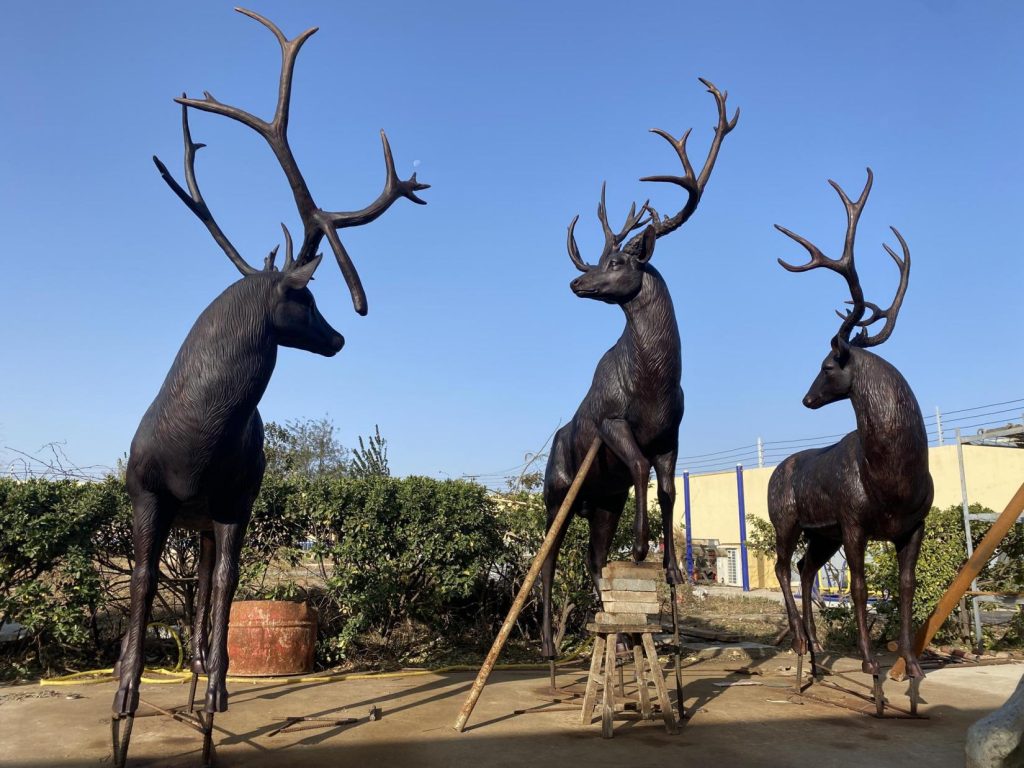 Looking at this Bronze Stag Statue, you would find that their heads are looking together into the distance, it seems like they are welcoming to your arrival. This is a group of beautiful antique bronze stag statues garden ornaments. This set of bronze sculptures consists of three stages, each bronze stag is so vivid. And these sculptures are handmade by our professional clay model masters and bronze masters. As professional masters, they could ensure that could provide you with the bronze deer sculpture that you are satisfied with.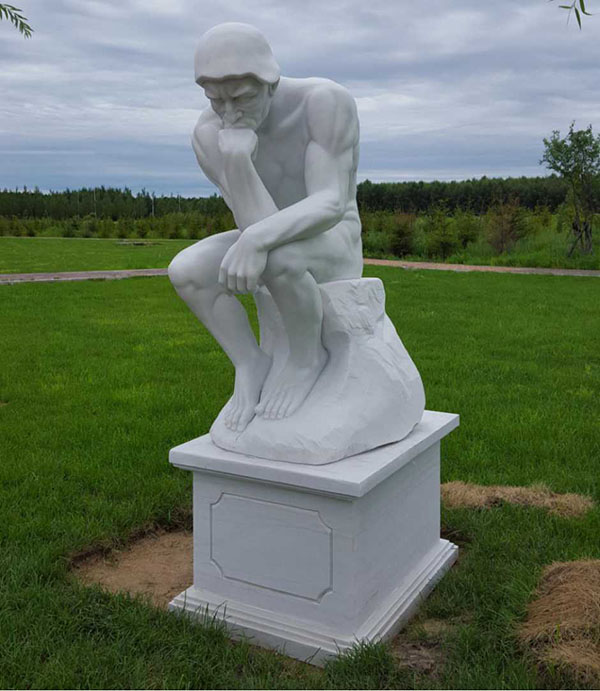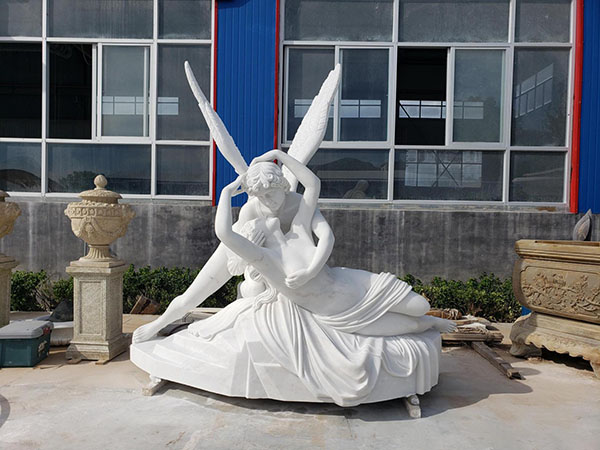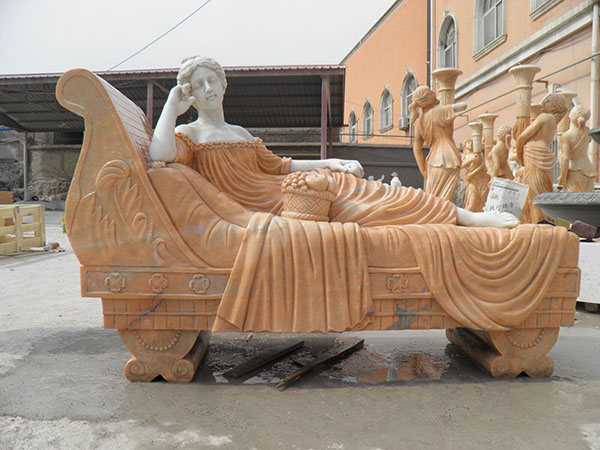 What a beautiful white marble statue design is displayed in front of us. Our statue completely shows every exquisite detail. And YouFine will use high-quality pure natural white marble to carve this elegant statue. We will carefully select high-quality Grade-A marble raw materials to ensure that the carved figures are very exquisite. So you deserve to have this museum-quality marble statue.
Most frequent questions and answers
At YouFine, our mission is to provide high-quality sculpture artwork. Our goal is to become a global sculpture factory supplier. We could achieve this through in-depth research and development. We understand that this effort is ongoing. Also, through improvement, YouFine could provide better sculptures to our customers. We are using modern techniques to help our artists and sales consultants improve the satisfaction of our customer service. In addition, we provide best-in-class value by emphasizing the aesthetics and quality assurance of our sculptures.
YouFine factory works 24/7 to provide customers with sculptural styles that can be customized according to customer preferences. We pride ourselves on being able to complete production on time and provide our customers with the products they need through an efficient production chain. Our artists are experts in the field of sculpture and are committed to delivering sculptures according to the stated delivery schedule. Our focus is customer satisfaction and our goal is to deliver our sculptures to the specifications our customers provide us. Rest assured, YouFine will be the best choice for you.
We choose YouFine factory, not just a simple product cooperation, but a long-term professional product supplier. Through cooperation, YouFine factory's effective control of sculpture quality, construction period, and cost has left us a professional, cost-effective, efficient, and good impression.
Excellent customer service! All YouFine factory staff is helpful, courteous, and willing to help in any way. Our cooperation is always very pleasant. YouFine factory's quality sculptures, prompt delivery, and excellent customer service will always be my trust!
YouFine factory informs us of the production progress in time and provides photos of the production process. Therefore, let us understand and control every detail of the sculpture, which is an important reason for our 10-year cooperation.