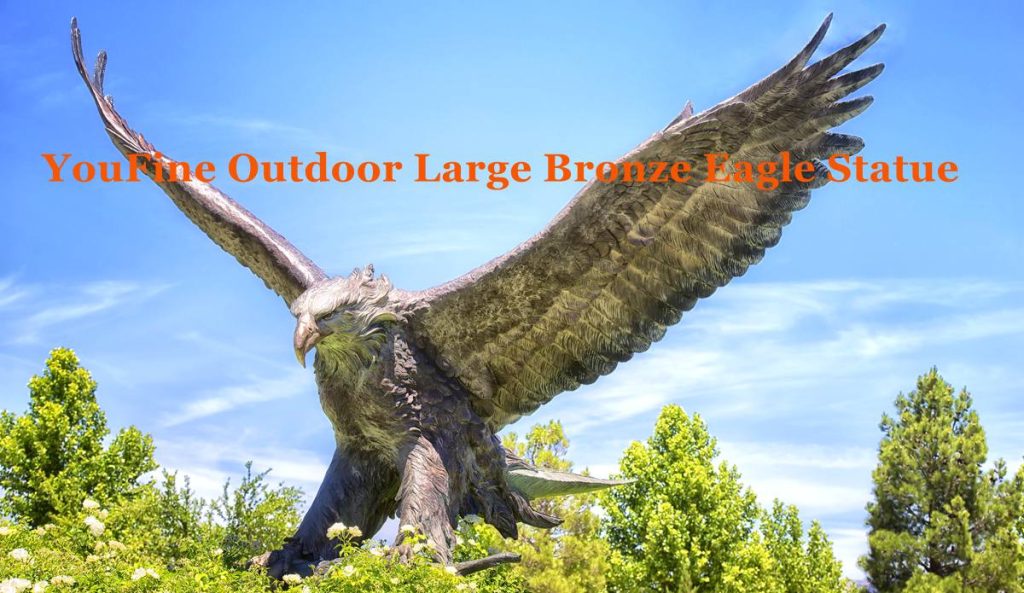 YouFine Popular Bronze Eagle Designs
YouFine has been casting bronze eagle statues for 39 years history and we have all kinds of eagles.
And these are the most popular eagles style in YouFine.
If you are interested in our eagle please feel free to contact us.
YouFine Clients Feedback
YouFine eagles get real and good feedback from our many clients.
Also, every bronze eagle has an interesting and beautiful story.
If you want to cast bronze eagles and want to know more please feel free to contact us.
Discount 20% off
There are millions of people who love bronze eagle, but not everyone could afford them. In order to let the beauty of eagle sculptures be appreciated by more people and let bronze eagles enter every home, YouFine's price has always been the most direct factory wholesale price. We optimize our production process to provide our customers with the highest quality products at affordable prices without sacrificing quality.
 YouFine Large Bronze Eagle Statue Advantages
The designers at YouFine Factory used chemical coloring to color the bronze large eagle sculpture. This approach ensures that the colors of bronze eagle sculptures often become more natural. In particular, YouFine artists are very good at color grading. Then, the artists would make the eagle sculpture come in various colors according to the typical chemical combination. In addition, our own artists would also satisfy your desired colors. There is no doubt that your bronze bald eagle sculpture would become one of a kind. And, this featured eagle sculpture would become your exclusive personal property.
Professional Clay Mold Studio
We all know that cast bronze sculptures must have a realistic clay model. You Fine would make one 1:1 clay model for every bronze sculpture after getting the orders from our clients. Our professional clay model artists are the best and most excellent in the art area. First, YouFine is a large bronze animal foundry. We have many bull clay models. So as long as you choose to cast a bronze eagle sculpture at YouFine. Then our existing clay model could be used for free for you. No doubt this would save you at least $5,000.
YouFine More Eagle Designs and Styles
If you looking for big eagle statues in stainless steel or marble, these are YouFine different eagle styles to meet your needs.
Choose YouFine, choose the best eagle artwork!
Since 1983, YouFine has been the premier resource for custom bronze sculptures, marble statues, and stainless steel statues. We have made many custom eagle statues. We're a 3rd generation family factory, and when you work with us, you'll always get the attention and service you deserve. You are always working with YouFine team members. Our artists could make the most realistic statue to last a deep impression on You. Of course, we could not only make exquisite life-size bronze eagle sculptures for you but also provide customers with stainless steel eagle sculptures and marble eagle statues.
YouFine 2022 Eagle Sculpture Case 
These are YouFine latest bronze eagle sculptures style in 2022.
YouFine has these eagle clay models already, you could use our models for free.
Custom-Made Service
Factory Direct | Free Drawings
If you want other eagles, then you could try our custom-made service.
You could send us an email or only have a brief communication. 
YouFine professional designers would design 3D drawings, CAD drawings, and some other drawings for free for you.  
Contact YouFine
We pride ourselves on the highest quality custom bronze eagle products.
If you have a concern or question please click here to submit an Online Case Form.