Custom Made White Marble Hercules Fountain with Two Lion Statues for American Client
Updated 05/21/2020 5:57 PM By lijingwen
This white marble Hercules fountain with two lion statues is a fountain style designed by our factory And this classic figure Hercules fountain is very beautiful and also makes a unique outdoor decoration. That's why many of our customers love this marble water fountain design of ours. These images shown below are the feedback images sent to us by one of our US customers. There's also a group photo of our client with the fountain.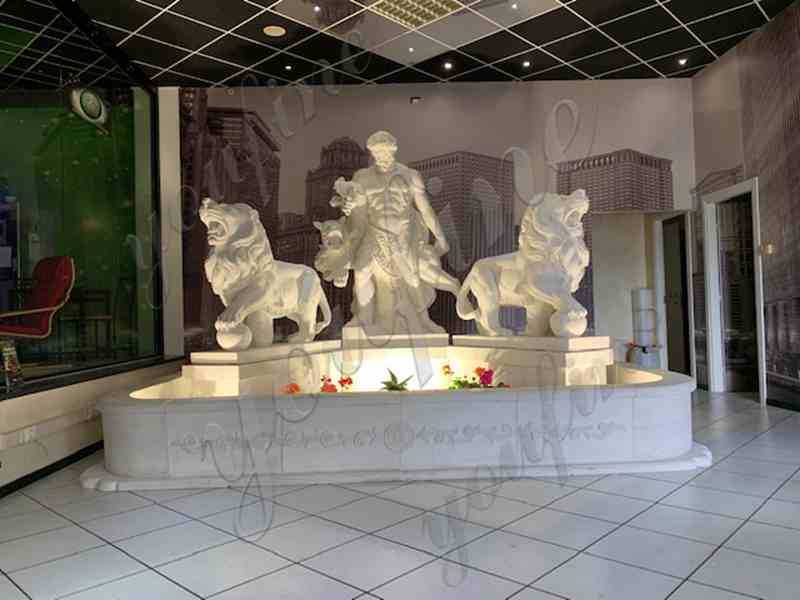 White Marble Hercules Fountain Details:
This white marble Hercules fountain consists of a Hercules statue and two lion statues, and then there is an irregular pool. Both the marble Hercules sculptures inside the fountain and the marble lion sculptures are purely hand-carved by our professional marble craftsmen. They have professional carving experience and could carve all the details to perfection with great delicacy.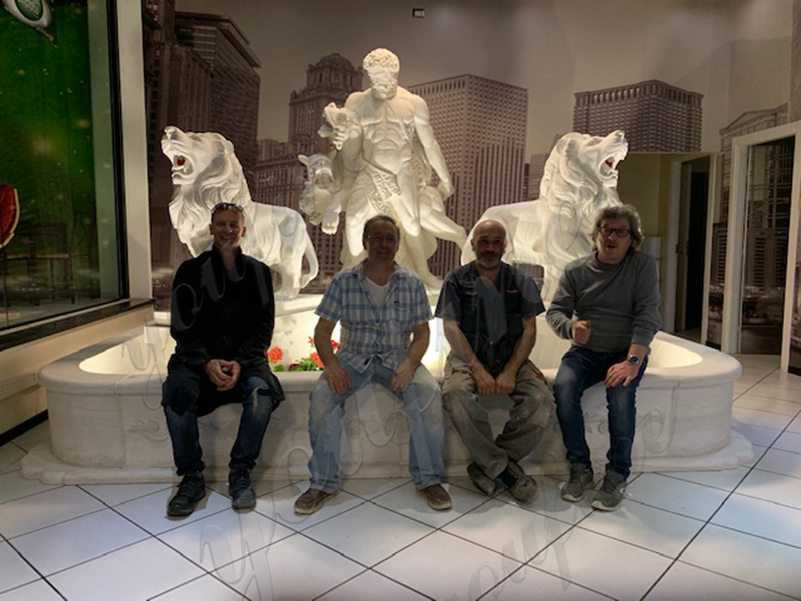 Our American customer loved it when he saw this marble Hercules fountain from us. Therefore, our professional staff consulted the client in detail about where the fountain would be placed, the client's budget, and size etc. According to the relevant requirements of our client, our professional staff recommended the appropriate white marble material and relevant sizes.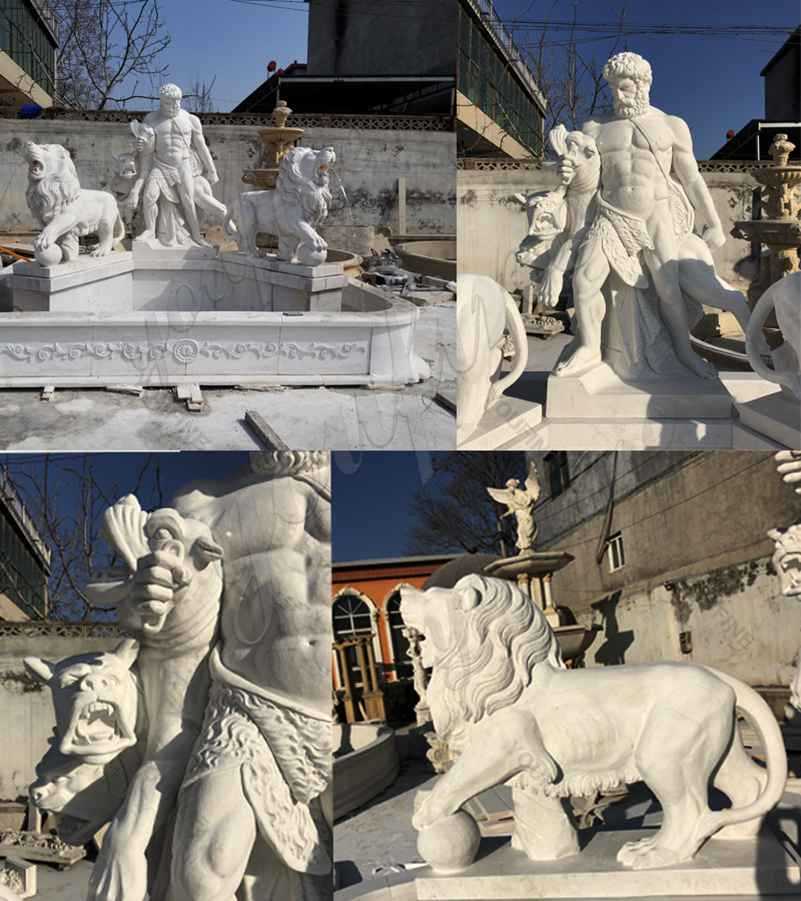 The Advantage of Our Fountain:
Not only could we provide our customers with high-quality white marble Hercules fountain with two lion statues, but we also provide detailed installation steps and specific fountain maintenance methods. Ensure that our customers receive their fountains with a smooth installation and post-cleaning and maintenance. Of course, our products also come with a quality guarantee, during the validity period, if you find any quality problems, you could always contact us, we would all solve for you within the first time.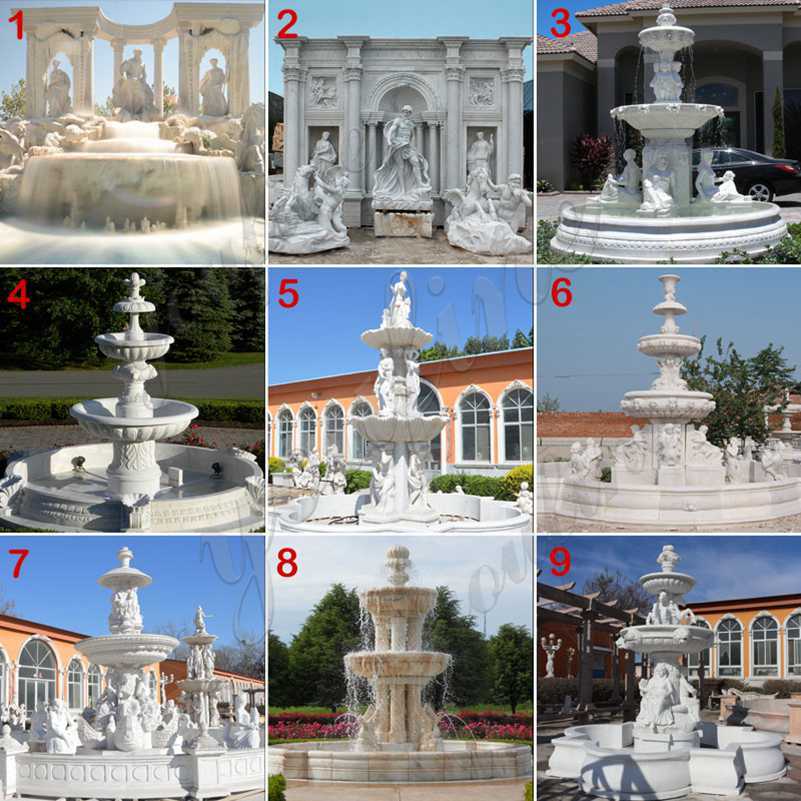 You Fine Art Sculpture is a factory that specializes in making marble carvings and could provide our customers with a range of beautiful marble fountain products. At the same time, we could also accept customization, please feel free to contact us for detailed product information.
Last Article
:
Custom Made Roman Hermes Resting Bronze Statue for Sale BOKK-443
Next Article: