Do You Know Famous Work of Arts of Sculptor Antonio Canova?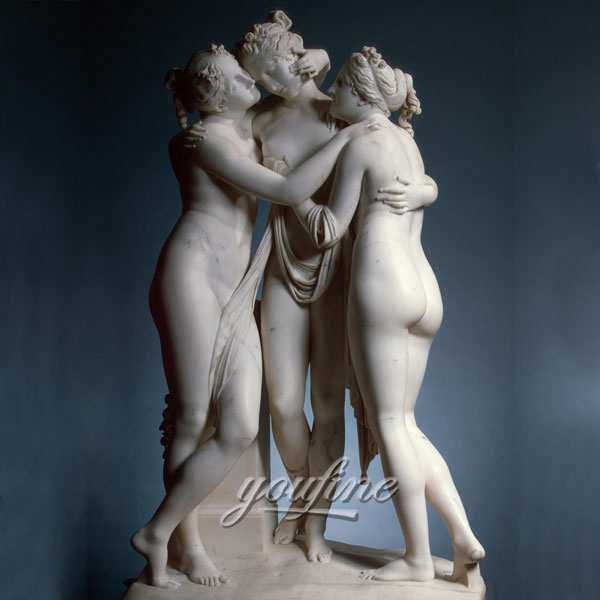 Antonio Canova was born in a small town in northern Italy. He came from a stone-cut family and was taught drawing knowledge by his grandfather, so it was not surprising that he began carving marble when he was young. In his teens years, Canova worked with sculptor Torretti to learn and hone his skills. When Torretti later moved to Venice, Canova also went there with him, where he was able to draw a sketch of the experience and drawing of famous antique sculptures from life.
In 1775, Canova established a studio in Venice and began accepting commissions for figure works. His early sculptures reflected the popular Rococo style, emotions and decorations, and a large number of decorative styles. But Canova's figures were so realistic that some people thought they are actually plaster cases of real people.
In Antonio Canova's artistic career, many famous works of art have been handed down and have been welcomed: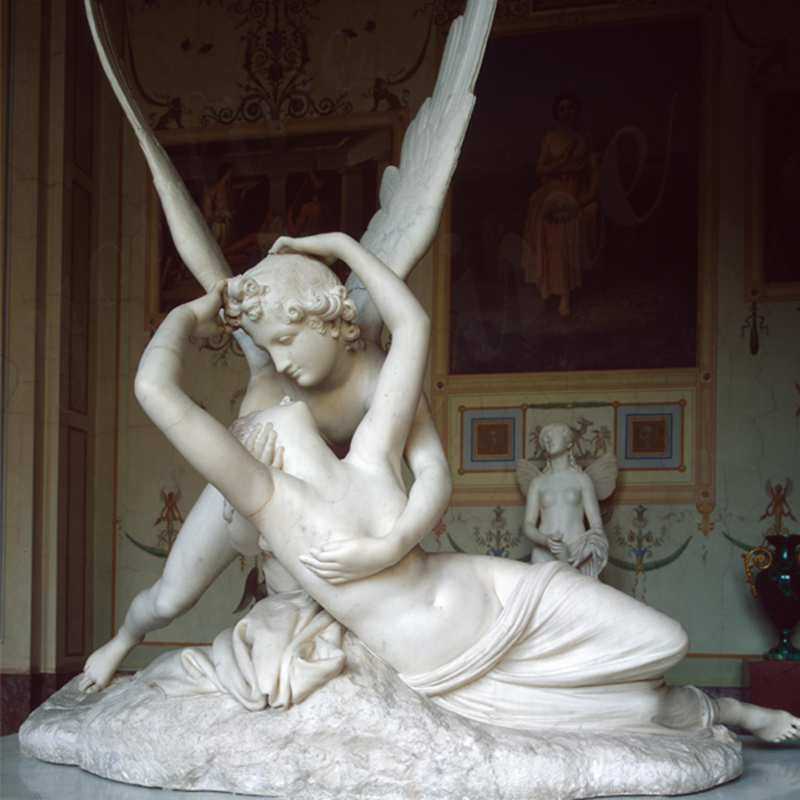 Psyche Revived by Cupid's Kiss (1787)
It is regarded as a masterpiece of neoclassical Cupid and Psyche Sculpture, but it shows fabulous emotions in the characteristics of the new romantic movement. It represents the God Cupid in the full love and gentleness, immediately after awakening the lifeless Psyche with a kiss.
Napoleon as Mars the Peacemaker (1802–1806)
Napoleon was founded as a Mars peacemaker after Canova was hired in 1802 to make a bust of Napoleon. The statue began in 1803, and Napoleon requested to be shown in a French General's uniform. Canova rejected this and insisted on an allusion to Mars, the Roman god of War.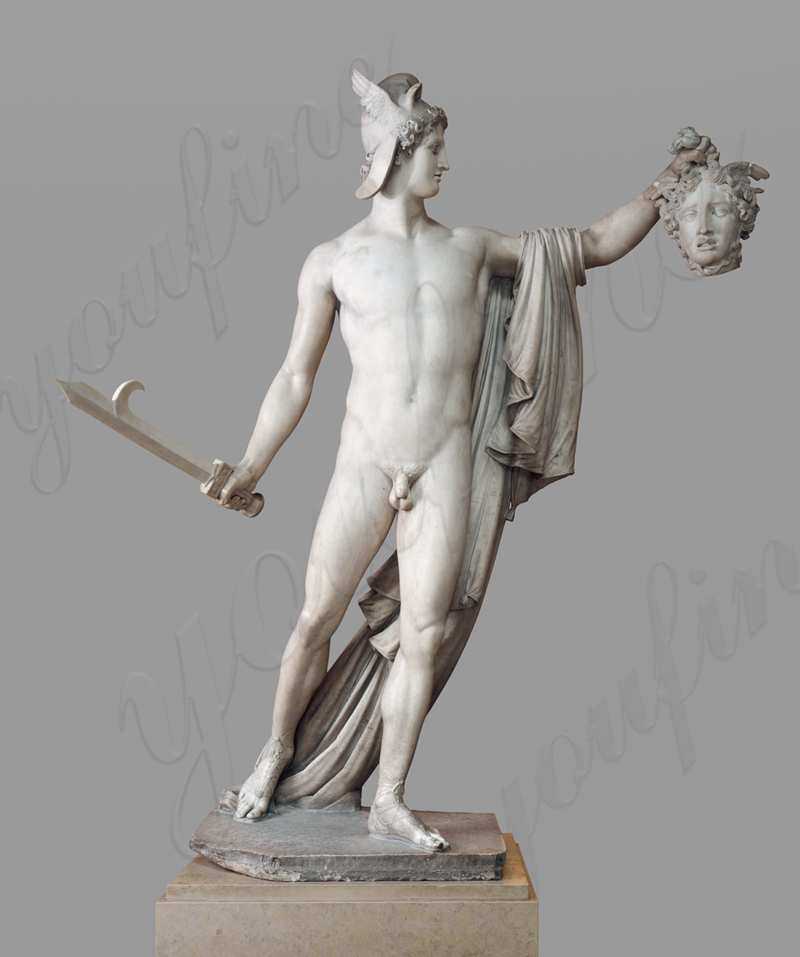 Perseus Triumphant (1804–1806)
Perseus Triumphant, sometimes referred to as Perseus with the Head of Medusa Sculpture, was a statue commissioned by ttribune Onorato Duveyriez. It depicts the Greek hero Perseus after defeating Gorgon Medusa. The statue was freely built on top of Apollo Belvedere and the Medusa Rondanini.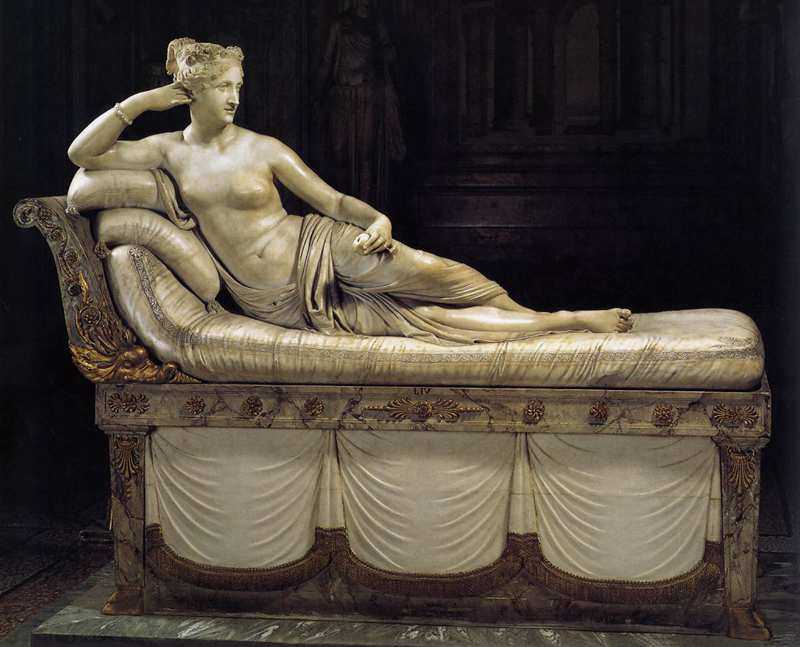 Venus Victrix (1805–1808)
Venus Victrix was one of the most famous works of Canova. Initially, Canova hoped that the depiction was a Diana wearing a robe, but Pauline Borghese insisted on a nude Venus.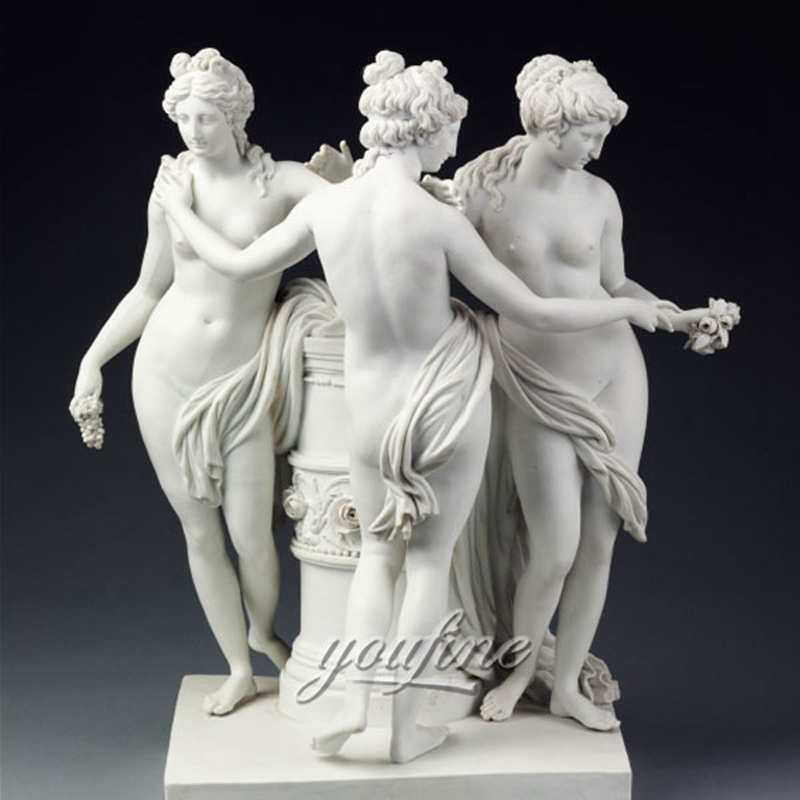 The Three Graces (1814–1817)
As a masterpiece of neoclassical European sculpture, The Three Graces Statue was carved by Antonio Canova for an English collector. The three goddesses generally accepted as the Graces represented grace, charm and beauty also had other qualities that they were associated with: Aglaia represented elegance, brightness and splendor.
Last Article
:
Life size outdoor marble angel sculpture for sale
Next Article:
Antonio Canova Famous Art Marble Statue of Hercules and Lichas MOKK-545