Do you know why the "The Kiss of the Century". sculpture in the world is so classic?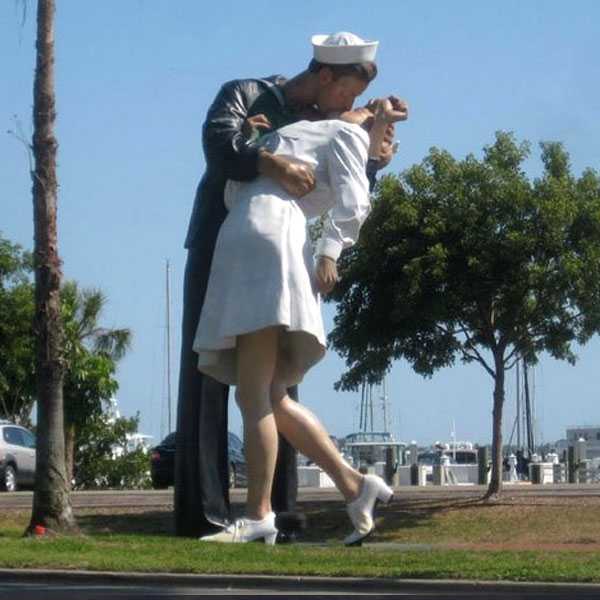 On the green lawn of San Diego's military port, there is a huge sculpture "The Kiss of the Century". A handsome sailor passionately kisses the young nurse and plays the ecstasy of the American people after the war. Almost all the people who travel here will be touched by this sculpture. Such romantic and passionate sculptures, visitors, no matter how old or young, will stop to look up and take photo with this famous sculpture.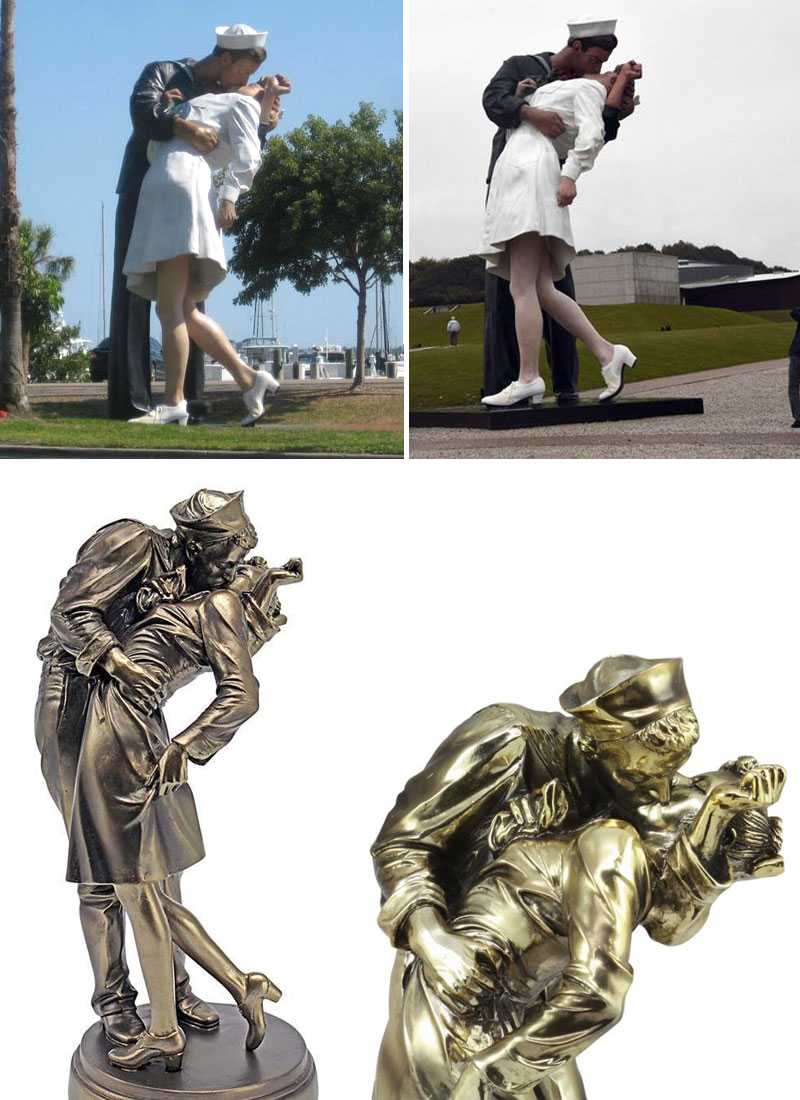 The Kiss of the Century sculpture has an extraordinary and famous source, the "Kiss of Victory Day" on Times Square in New York after the end of the Second World War. On August 15, 1945 (US time 14th), when Japan announced the news of surrender to New York, an American sailor in Times Square couldn't help but kiss a strange female nurse next to him, while the next person reported With a smile. This wonderful moment was captured by Life magazine reporter Alfred Eisenstadt, which made this "hot kiss" freeze and became a symbolic image. This "Kiss of the Century" is the statue of the "New Year's Kiss" photo of the classic New York Times Square. The shape of the statue is basically based on the photo, the image is realistic and very touching.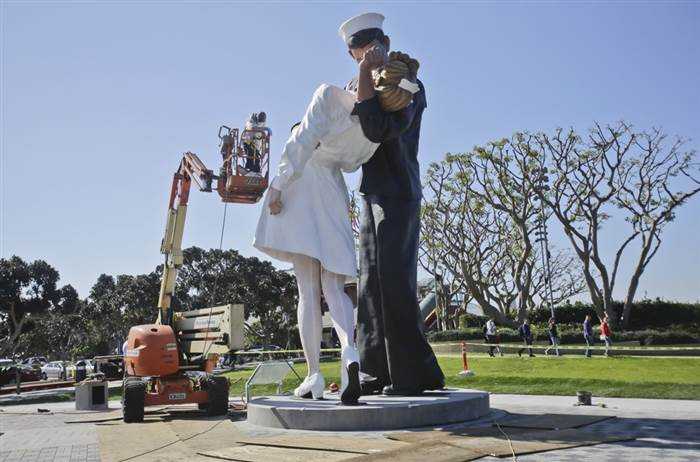 The sculpture is a solidified history, and the restoration of this history is the restoration of a romantic color story with a profound historical background. It is also the primary of the success of sculpture and the respect of thousands of people.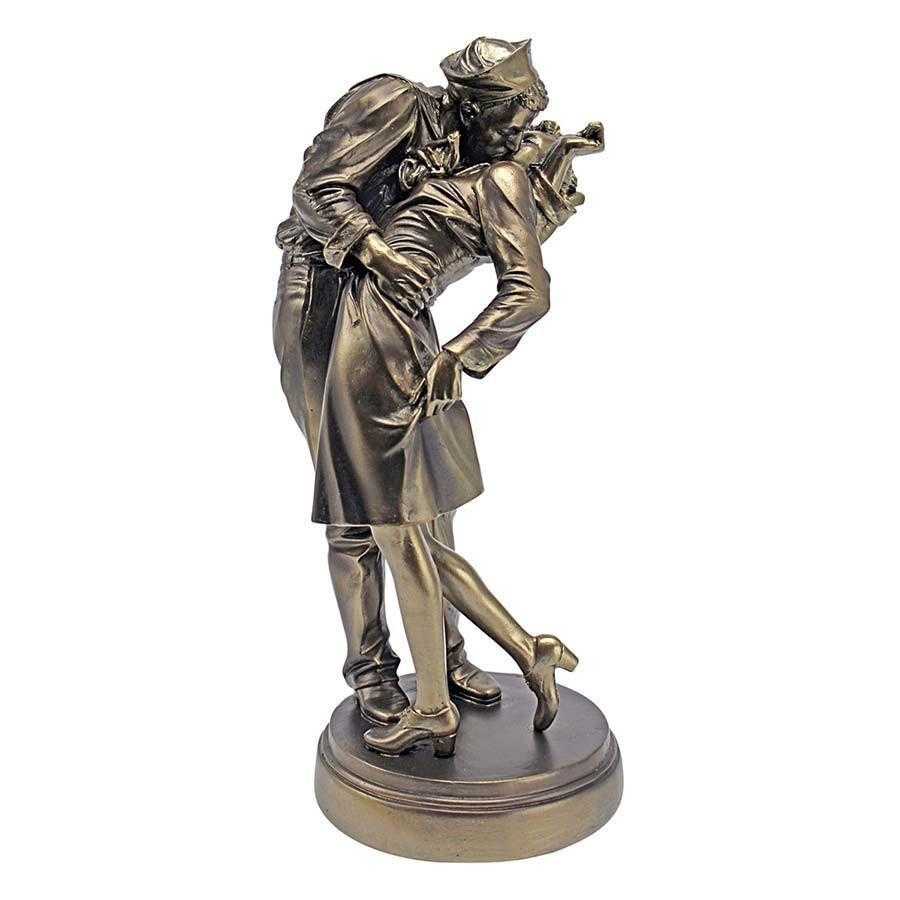 The Kiss of the Century is made of durable composite resin cast in bronze powder. Beautiful faded bronze finish. The Kiss of the Century sculptures are not only made of Resin and bronze.
If you like this series of sculptures and want to know more stories, or you want to purchase, you can contact us and wait for you.
Last Article
:
Life size antique bronze dog statues outdoor garden bulldog statues lawn ornaments for sale--BOKK-487
Next Article:
Large famous antique bronze statue general George S. Patton the outstanding figure in World War II--BOKK-482