Hand Carved Large Outdoor Garden Marble Gazebo–MOKK-28
Updated 08/4/2018 4:29 PM By George Wang
This Large Outdoor Garden Marble Gazebo is hand carved by pure white marble with iron top. Shaped durable rectangle. The beautiful woman statues and classical columns support the top of this outdoor large garden gazebo. There are high polished marble bench between the statues and the columns for people to relax.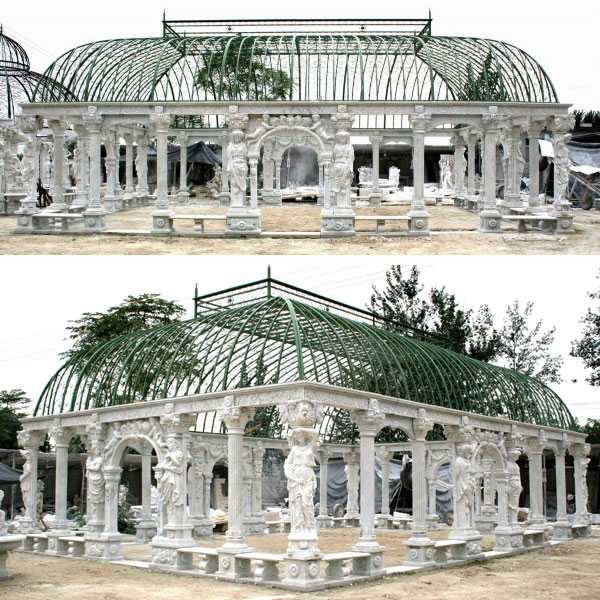 All the pillars of Large Outdoor Garden Marble Gazebo are filled with beautiful women with perfect detail engraved in her hand. All hands are engraved with real white marble. The top is a luxurious dome made of wrought iron. Call us immediately to complete your customization.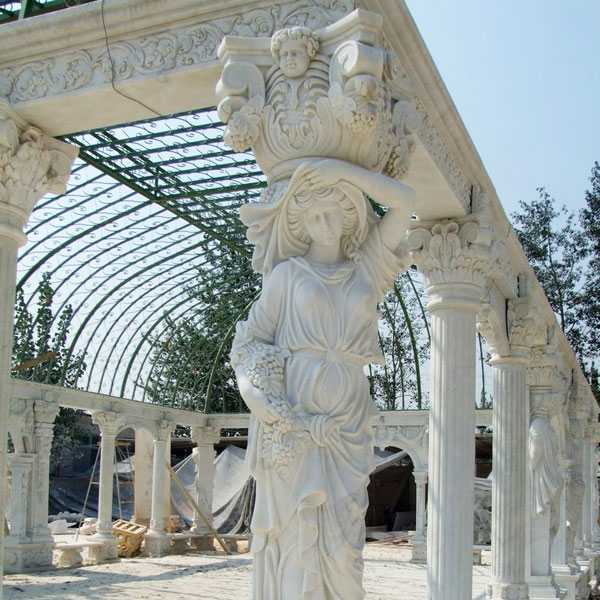 This Large Outdoor Garden Marble Gazebo is a magnificent vision of artistic beauty that stirs the imagination. the marble gazebo elegant design is based on classical architecture and is covered with an enchanting scene of cupids and beautiful maidens. Hand carved from gorgeous fine marble.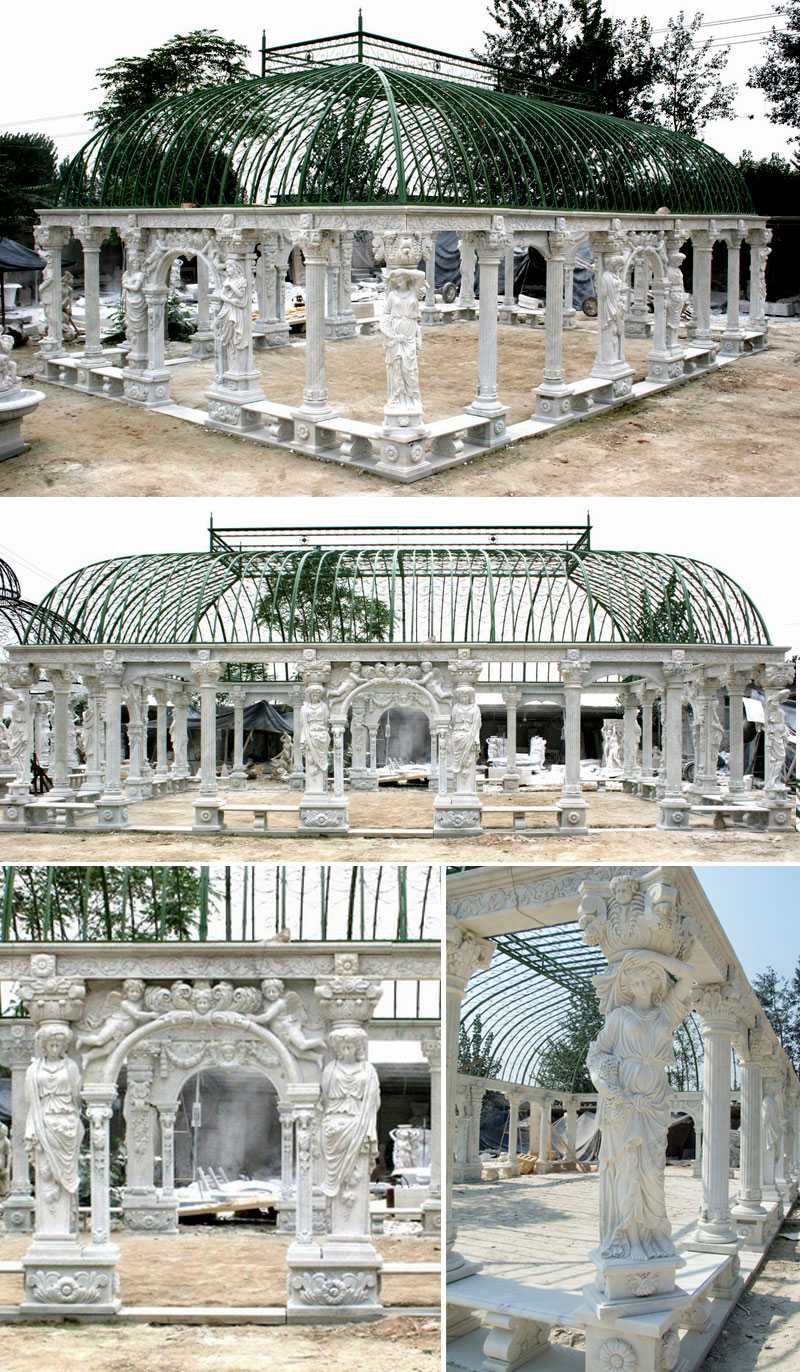 The marble terrace or other natural stone terrace can enhance the garden decoration in a unique way. Traditionally, the stone shed is more expensive than the pavilions made of other materials.
You Fine could provide all kinds of Large Outdoor Garden Marble Gazebo,such as stone round gazebo, square gazebo, white and beige gazebo, marble gallery, Europe style stone gazebo, also customized design, the size can be customized.
Last Article
:
Life Size Outdoor Bronze Ridding Horse Statue
Next Article: