High Quality White Marble Jesus Statue Feedback from Our Ukraine Customer
Updated 08/12/2020 4:40 PM By lijingwen
Our life-size marble Jesus statue has received good feedback and praise from customers today. This is the picture sent to us by our Ukraine customer. He has installed the sculptures purchased in our factory in his home garden. Our customers want to see such a beautiful and carefully carved marble Jesus sculpture placed outdoors every day.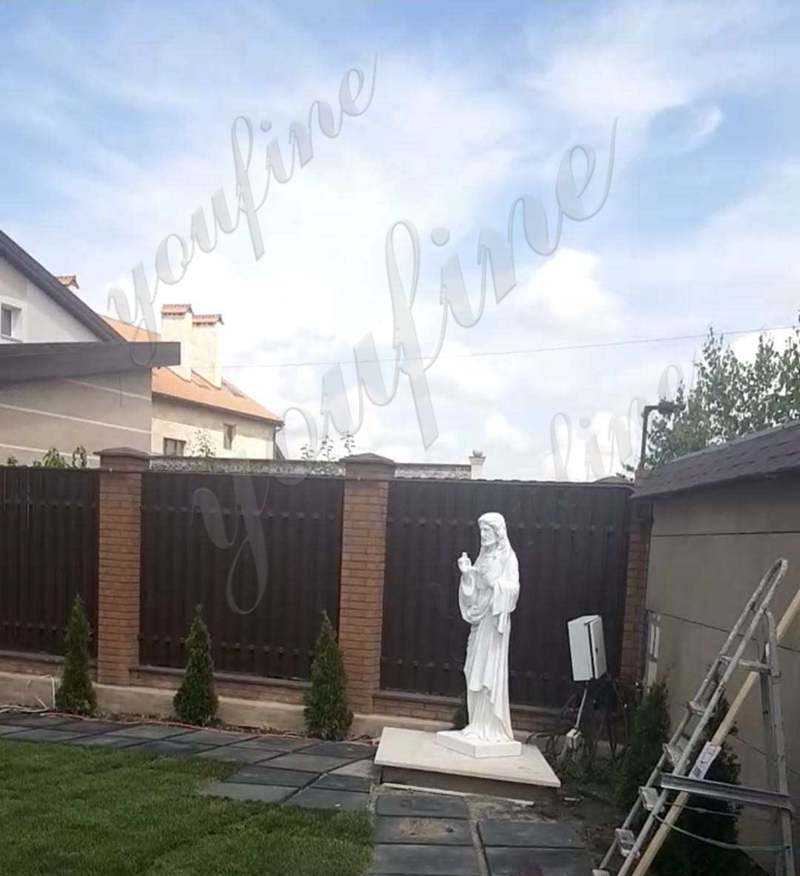 When our customer received this white marble Jesus statue he was very surprised by our sculpture products. He excitedly told our sales staff that the quality of our sculptures and all the carving details exceeded his expectations. So this is the biggest surprise our factory gave him.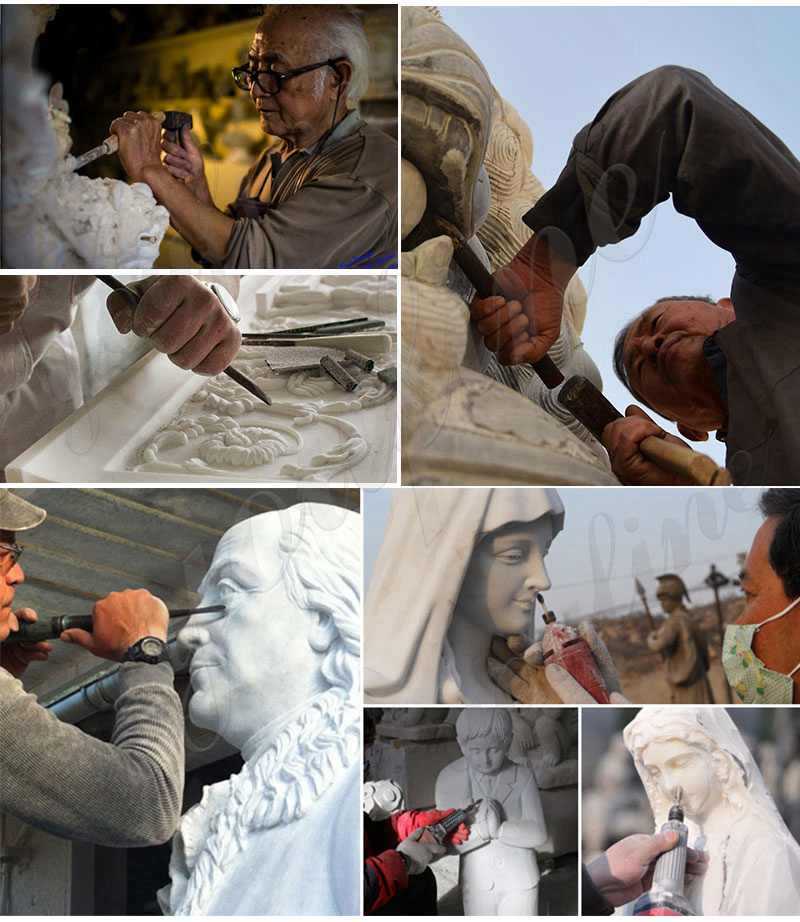 Why Do Our Products Get Good Reviews from Customers?
You Fine is a professional manufacturer of Catholic marble sculptures. Our chief master Yuan is also a devout Catholic believer. He began to learn carving techniques from a young age, and has been engaged in the field of carving for many years. Each of his Catholic sculptures pursues the ultimate and perfection, paying great attention to the details of the sculpture. Therefore, this exquisite life-size marble Jesus sculpture was purely hand carved by him.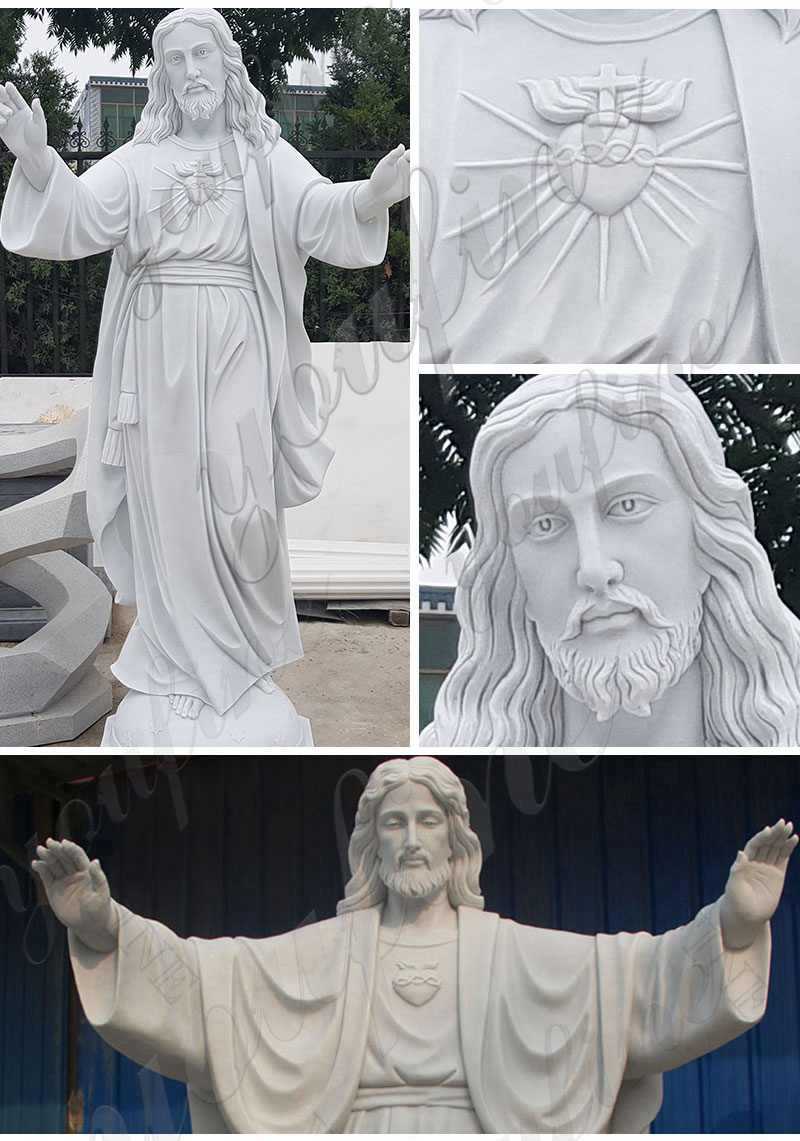 Why Choose You Fine Marble Factory?
As a professional marble carving factory, You Fine Art Sculpture always pay attention to the quality and detail of the carving process. And put customer satisfaction in the first place. Therefore, our products continue to receive good praise from our customers. Of course, this is also a great encouragement and motivation for our factory, allowing us to continue to provide customers with the highest quality products.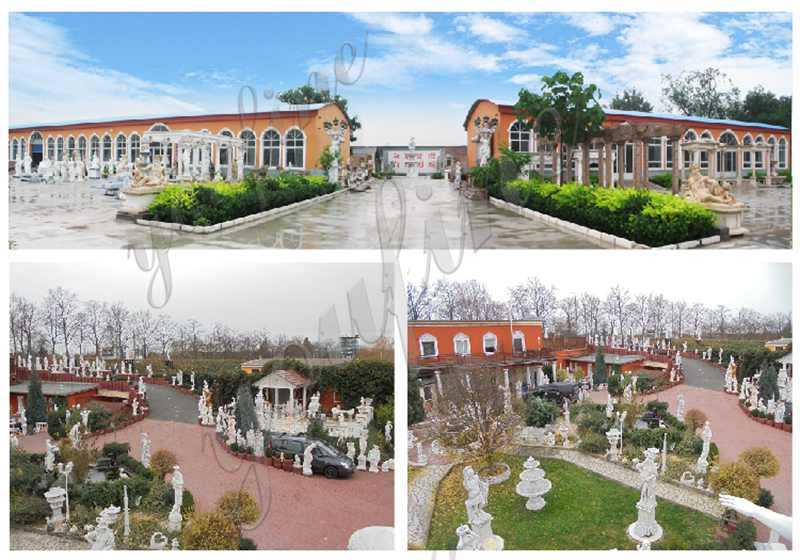 Of course, our factory can not only provide customers with high-quality products, but we also become good friends with our customers. Our director Dora Cui will visit our foreign customers regularly. And thank our customers for their support. As well as every Christmas our factory will provide customers with exquisite gifts. Of course, we also welcome you to visit our factory at any time.
Last Article
:
Hot Selling Large Antique Bronze Animal Lion Statue for Decor Maker BOKK-862
Next Article:
Hot Sale Classic Design Marble Flower Pots for Garden Decoration MOKK-717