How to choose a marble fountain for garden?
Updated 12/8/2022 5:40 PM By George Wang
1.What is fountain?
Fountains are artificially constructed plastics or natural spring ponds, with beautiful water gestures for people to watch. The fountain is an important landscape, it is a kind of waterscape art, which embodies the combination of movement and static, forming a bright and lively atmosphere, giving people a beautiful enjoyment.
The fountain is an important part of the garden. In modern gardens, in addition to plant landscapes, fountains are also important landscapes. It is not only a waterscape art, but also can increase the content of negative ions in the air, purify the air, increase air humidity, and lower the ambient temperature. Therefore, more and more people begin to choose one marble fountain for their gardens in Europe and America.
2. What space is available for the outdoor fountain?
An outdoor fountain isn't something that should be squished by the surrounding elements in the yard. Trying to fit a large fountain into a tight space will make the fountain look out of place. In order to combat the fountain looking too large or small for the available space, you must draw a scale diagram. Include the elements that will immediately surround the fountain in the diagram. Determine what size fountain can fit comfortably into the allotted space. If you still could not know how to do this, you could contact us directly, YouFine Design Team will help you make this for Free. Doing this is easy, as you only have to cut the cardboard and place it into the spot where the fountain will be installed. If you choose this option, make sure that you take the height of the fountain into account.
3. Classification and style of fountain
There are many types of fountains, which can be roughly divided into the following types.
(1) Ordinary decorative fountain: A fixed fountain composed of various flower-shaped patterns.
(2) Fountains combined with sculptures: Fountains and sculptures together form a landscape.
(3) Water sculptures: The postures of various large water columns are artificially and mechanically shaped to form a landscape.
(4) Self-control fountain: Use electronic technology to control water, light, sound, color, etc. according to design procedures, forming a strange and changing landscape
In recent years, people have become more fond of marble fountains carved from natural stone. There are many designs and styles about the fountain, such as:
(1) Pool fountains: could be made of marble, granite, travertine, and other stone materials. It is a simple pool basin with a stainless waterjet spray ring.

(2) Grand Style fountains: some animal sculptures, such as lions, horses, or lady statues in the center, with carved marble pools.
(3) Tiered Fountains: two-tiered or three-tiered statuary marble fountains. Simple but perfect for your exterior motor court or garden.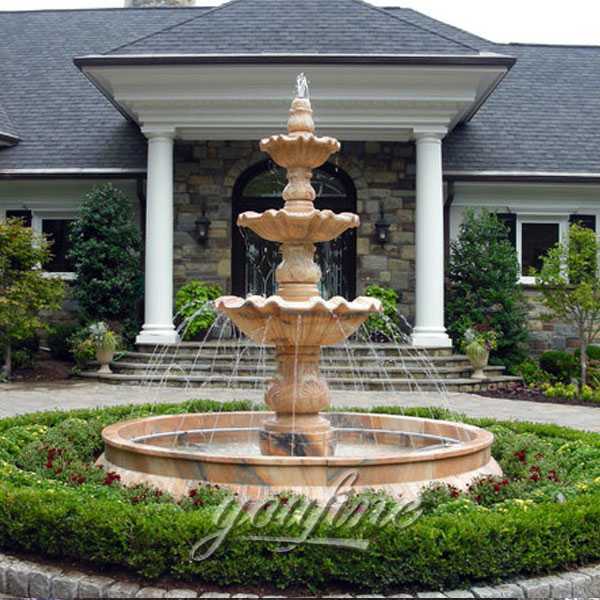 (4) Statuary Fountains: some beautiful statue figures, such as a lady, cherub, and other decor will stand in the center of the fountain. this style fountain will be a stunning focal point to your garden, grotto, swimming pool, entranceway, or even interior.
(5) Ocean theme: carved marble fountain with some sea-themed relief detail carved into the pool wall, or with some sculptures of large sea horses and sea creatures.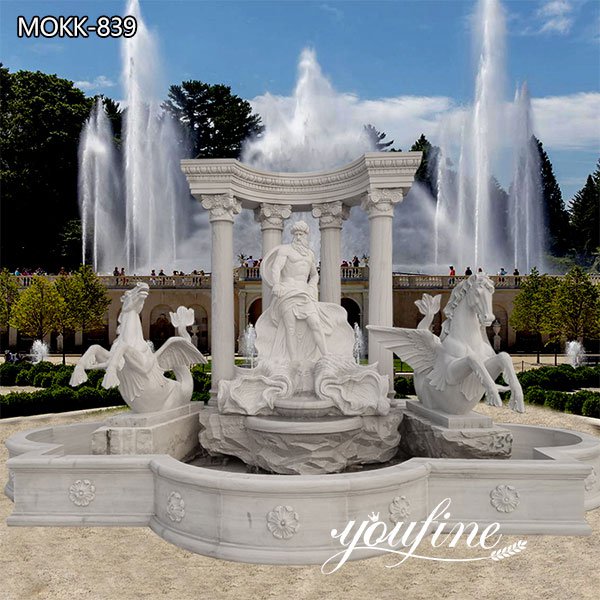 (6) Modern fountains, sphere fountains: fountains with large rotating spheres and majestic water melodies.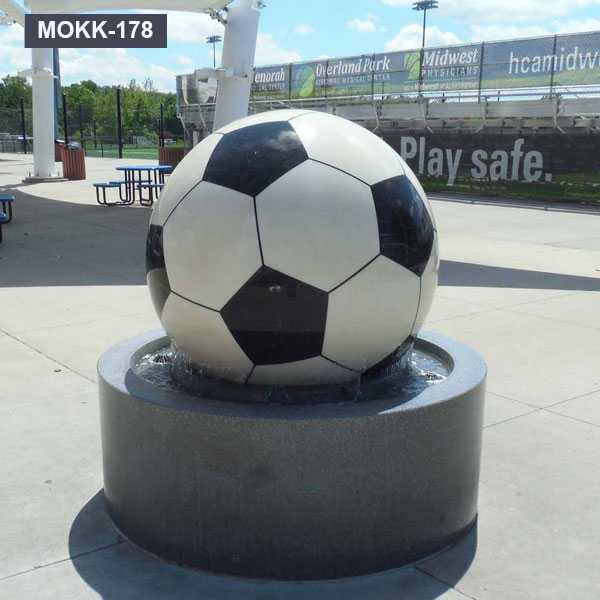 (7) Old world fountains, french fountains: French Country Single Post Fountain in Travertine. A very charming old-world fountain.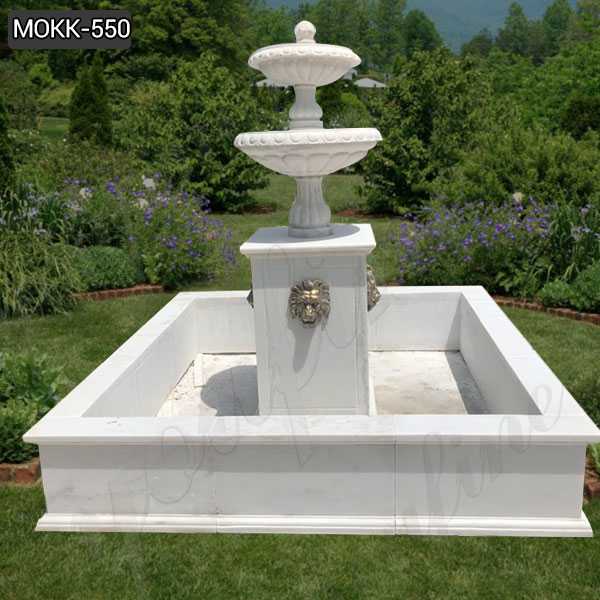 (8) Granite Fountain: This fountain has been carved from naturally quarried granite which is an ideal choice for Northern US or Canada, especially for the place where the weather is very cold.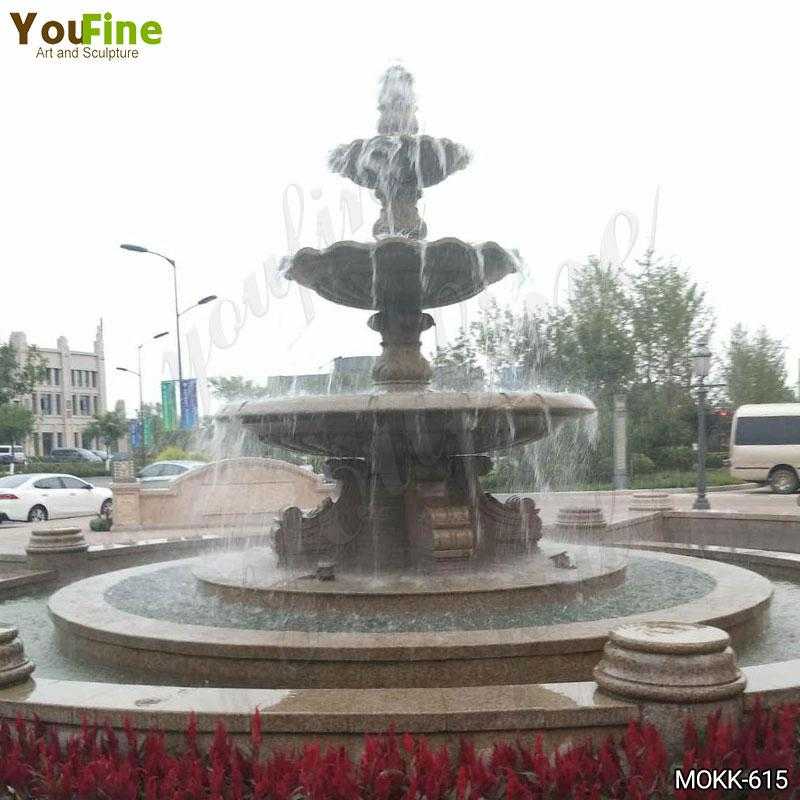 4. The advantages of choosing marble for fountains
The marble material is beautiful in appearance, its life span is beyond imagination, and it is durable. Marble is one of the oldest building materials, especially favored by the Greeks and Romans. Their special marble works still exist today. Marble fountain is an important part of garden construction and urban construction and can play a decorative role. The architecture of the stone fountain can give more people a piece of fresh air. The stone sculpture fountain not only increases the visual appreciation but also makes the surrounding environment fresher and more beautiful as a whole. Water is the beauty of activity. In today's society, stone sculpture fountain sprays not only active elves but also Longing for an ideal life.
5. Several issues should be paid attention to when choosing a fountain
(1) Choose a reliable supplier. They have excellent art masters carve the fountain, the shape will be more rounded and beautiful, the figure statues are more vivid, and the quality is reliable.
(2) According to the size of the garden, choose the appropriate size and landscape.
(3) Prepare the foundation of the fountain in advance and plan the wiring and route.
(4) The fountain needs to be trial installed before delivery, and installation drawings are required.
(5) In order to ensure durability, please hire a trusted installer.
(6) Find the Best Shipping Solution for Sculpture Order. You could learn more from this blog: Choose the shipping solution for sculptures.
6. Some Fountain Project for your ref.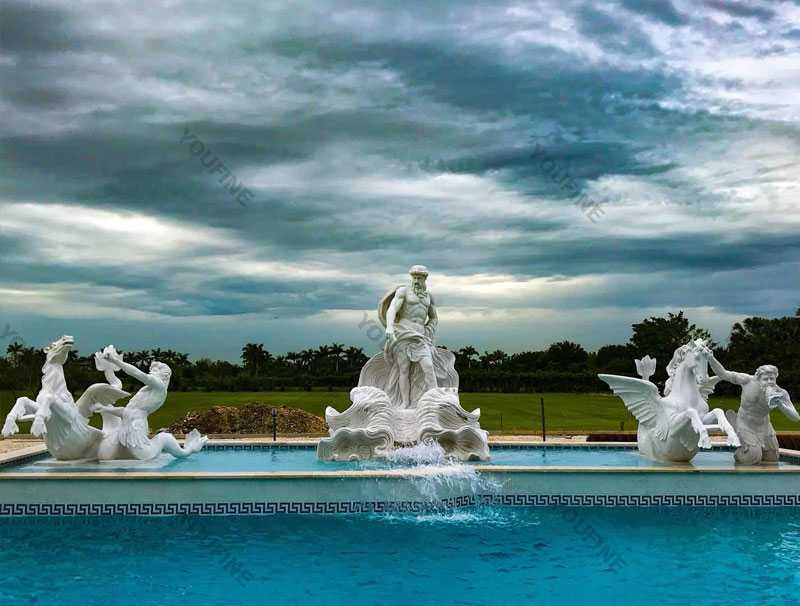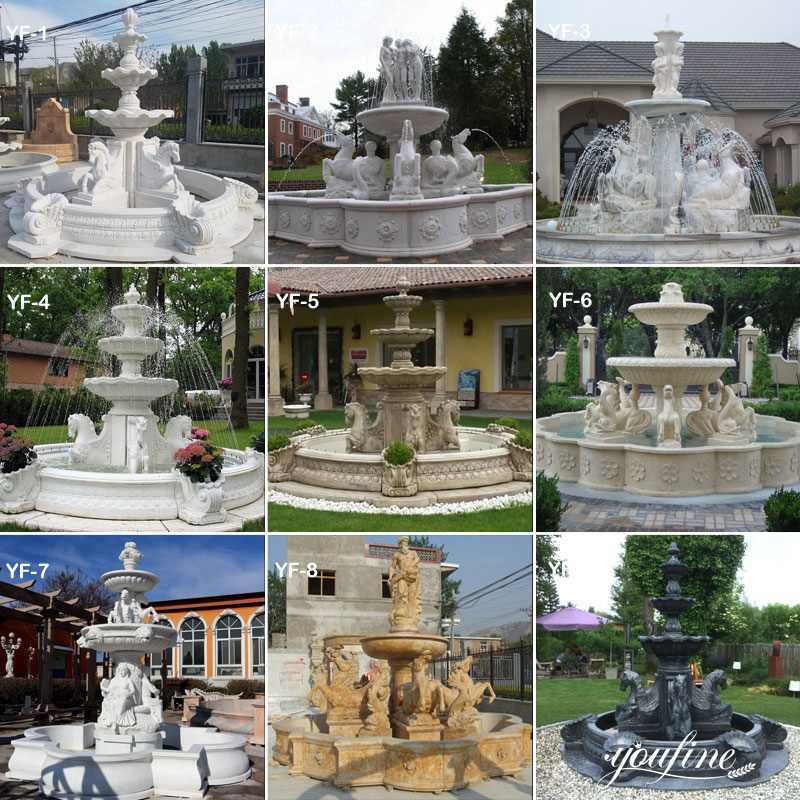 Last Article
:
Antique Marble Bust Sculpture The Infant Psyche Factory Supply MOKK-221
Next Article:
Natural Marble Female Torso Statue Classic Art Design for Sale MOKK-911