life size hand carved outdoor garden decor two tiered marble fountain for sale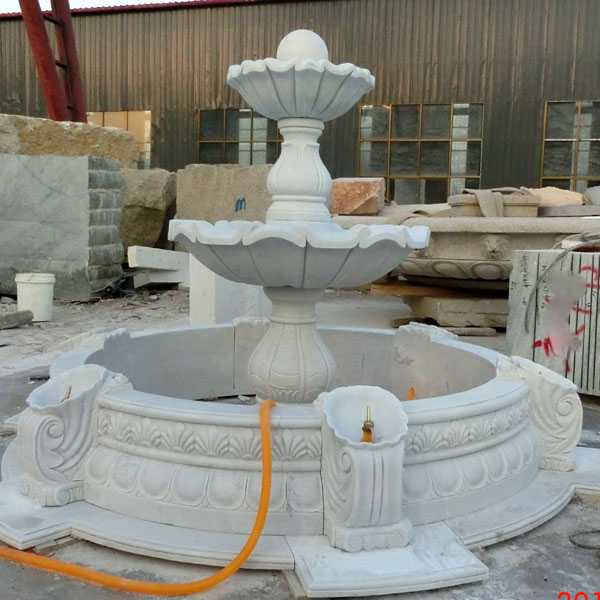 With years of experience, our designers, artists and craftsmen team can provide the perfect natural stone products, you will enjoy the quality of work and customer service in the next few years. With the beautiful work of natural stone, we specialize in hand carving.
A suitable fountain not only makes you feel like living in nature, but also makes your life healthier. If you have special requirements, please email us for more information about your custom fountain.
For more than more than 30 years, we have created marble fountains for private owners, office buildings, resorts and other large-scale development projects. Our attention to detail is leading, and we guarantee complete satisfaction with your marble fountain. For large projects, we are happy to send people to your website for free consultation.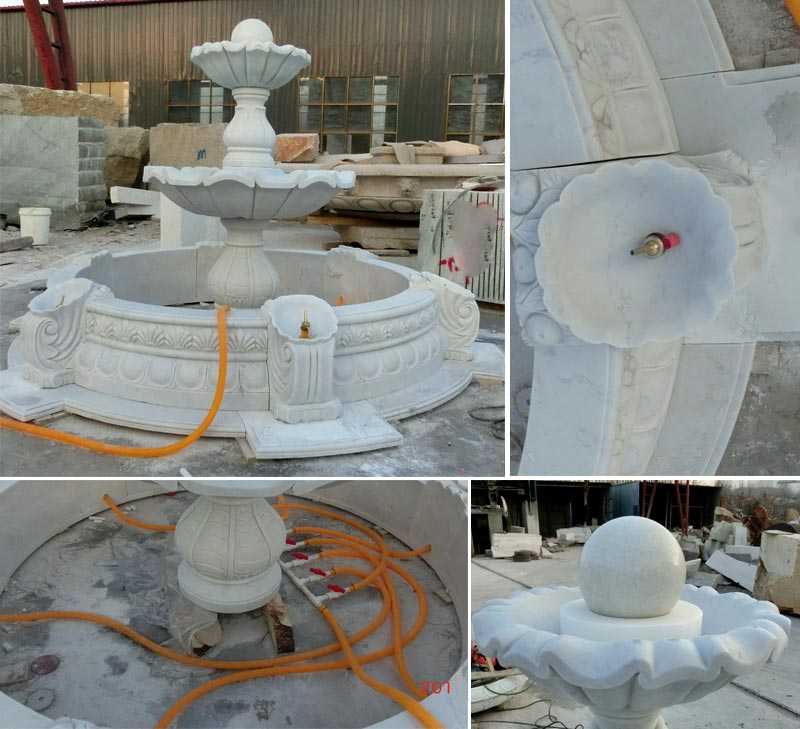 With many years of experience, our team of designers, artists and master craftsmen can provide the perfect natural stone product that you will enjoy for years to come, where quality work and customer service are top priority. Working with the beauty of natural stones, we specialize in hand carving
Please Note:
1.Photo is representative of the typical carving details on this fountain. Each hand carved fountain is a little different than the next based on the artisan that carved it.
2.Variations in the natural stone can exhibit unique veining and coloration.  So, you can be assured that no one in the world will have one EXACTLY like yours!
3.Also, if this color of marble doesn't work well with your surroundings,please contact us freely we also have other colors of this type of fountain in our stock!
4.Keep in mind though, that natural stone is typically a lighter color when it's dry vs a darker/more vibrant color when it's wet.
5.Check the sample page photos, noted in the material heading above, to see what this marble looks like wet vs dry.
Last Article
:
Famous marble carving statues of Ludovisi Gaul and his wife made for Vladimira Germany--MOKK-19
Next Article: