New Casting Bronze Life Size Horse Statue for Outdoor Garden Decoration
Updated 11/11/2023 1:08 AM By George Wang
Our life-size horse statue may be custom-made in numerous colors, and styles. We custom bronze horse sculptures in any length, style, or color you want. We love horses in our lives, pay more attention to their life, and would like to make more vivid bronze horse sculptures for friends all over the world. Our horse statues and horse sculptures are probably the greatest and best to be had everywhere. Each sculpture is hand-fabricated from natural bronze. We have those made ourselves so that you have picked approximately end colors. You could see the outline of the pony sculpture or horse statue you're interested in for info.
YouFine Art Sculpture specializes in creating life-size bronze sculptures of horses, ponies, and ponies, as well as charming pony head sculptures. Our artists have an uncanny ability to capture the complex emotions of horses, and these bronze horse sculptures embody the true essence of the horse. Our unique technique involves visibly casting the leaping motion of a bronze horse into the surface of the sculpture.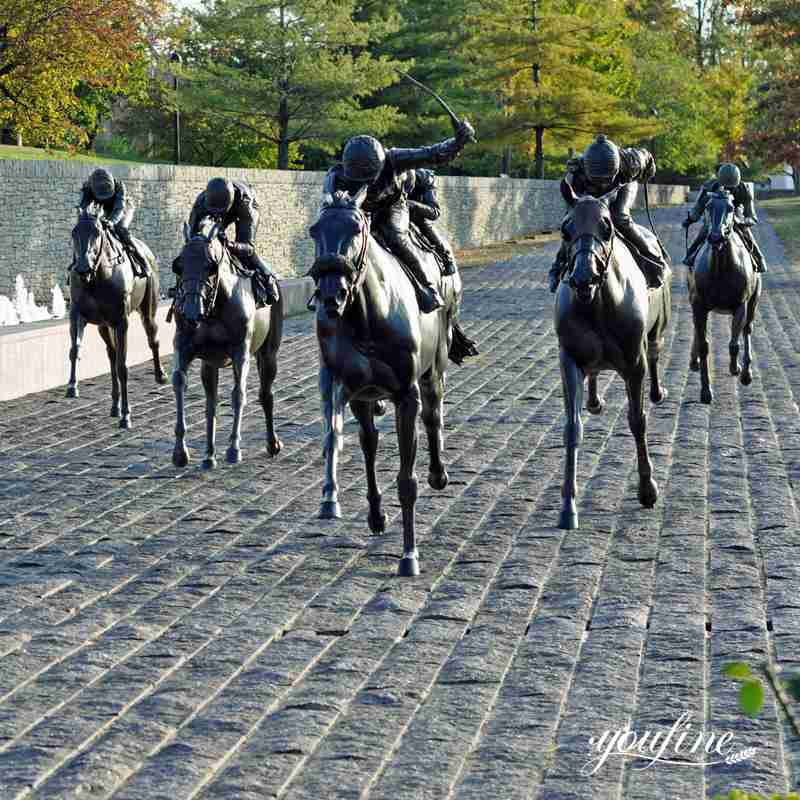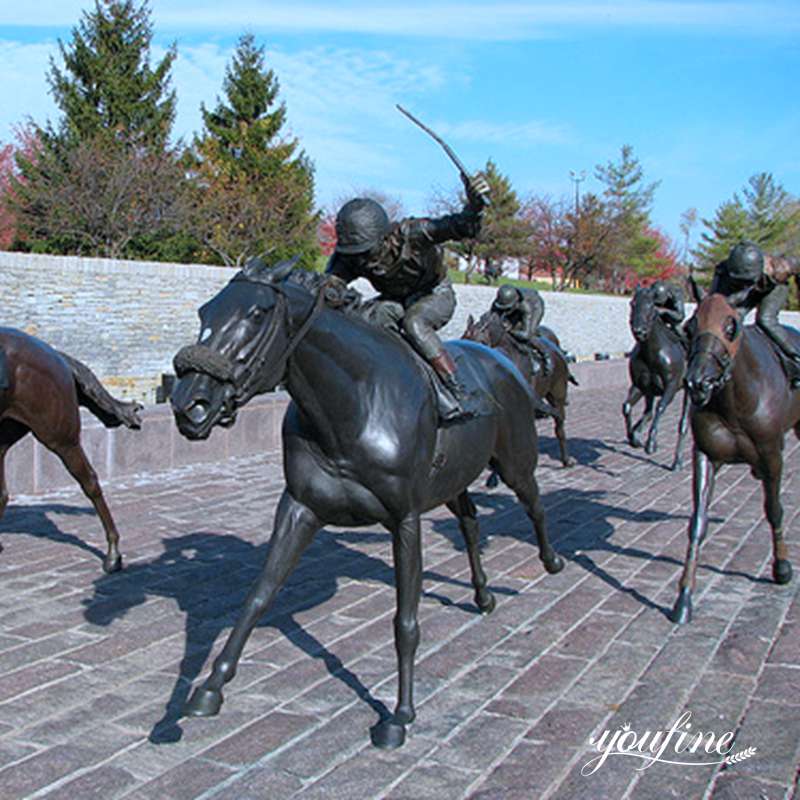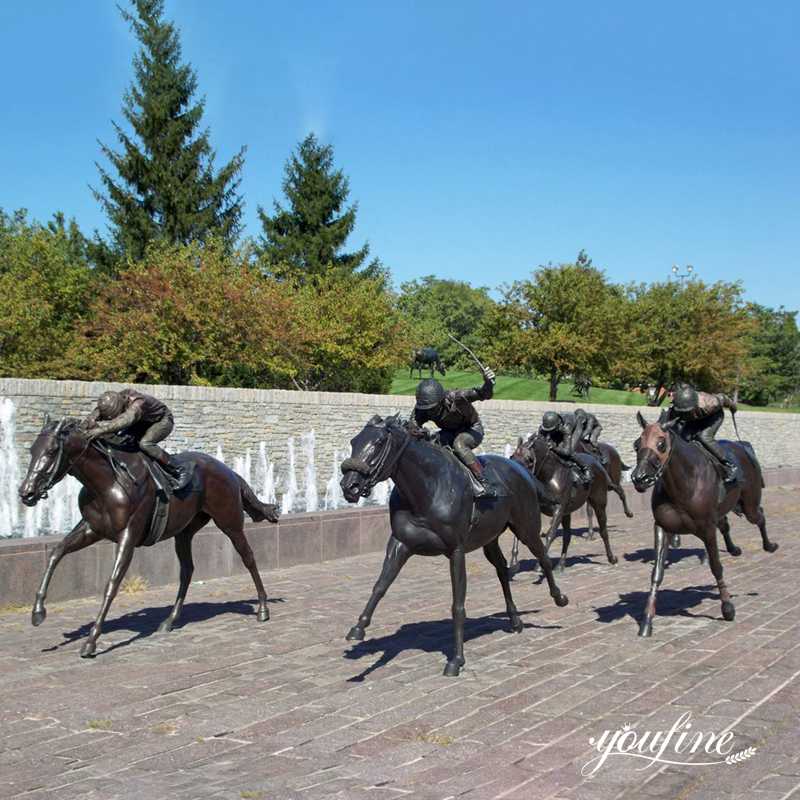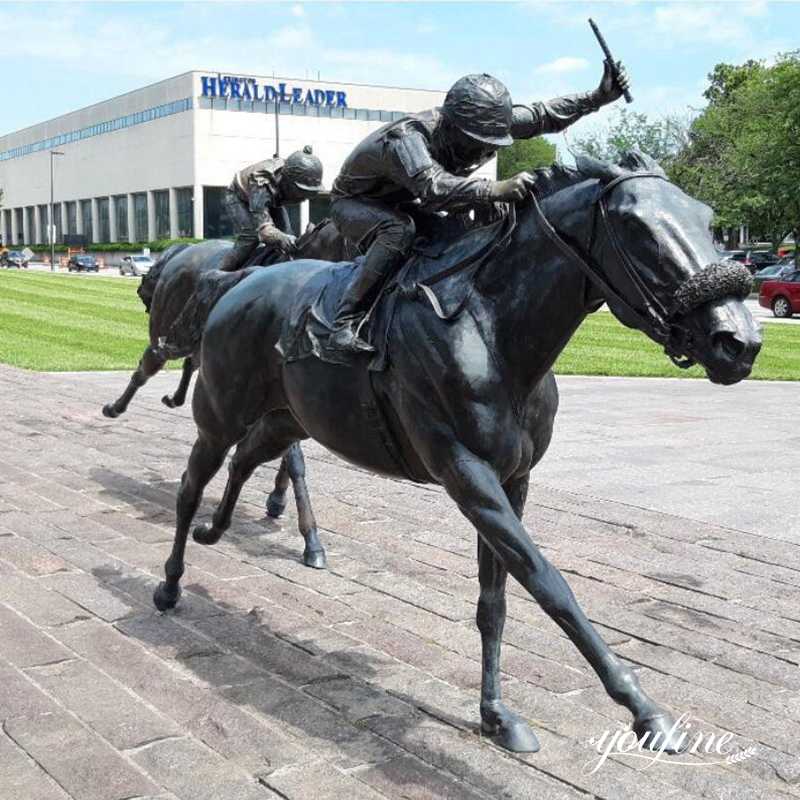 Realistic Appearance and Details:
These life-size horse sculptures seem to add to their flavor and form in their own unique way. They seem to really exist in the present moment. The sculptural artist is open to his surroundings and relies on his own judgment to cast bronze horse sculptures based on natural stimuli. The realistic bronze horse has a solid shape so that the sculpture gradually becomes a complete whole. The body postures of these bronze horse sculptures, including their stance, ears, mouths, and eyes, all tell a story. However, the audience can also inspire more meaning with their own personal imagination, because the sculptor has brought to them the art of performance.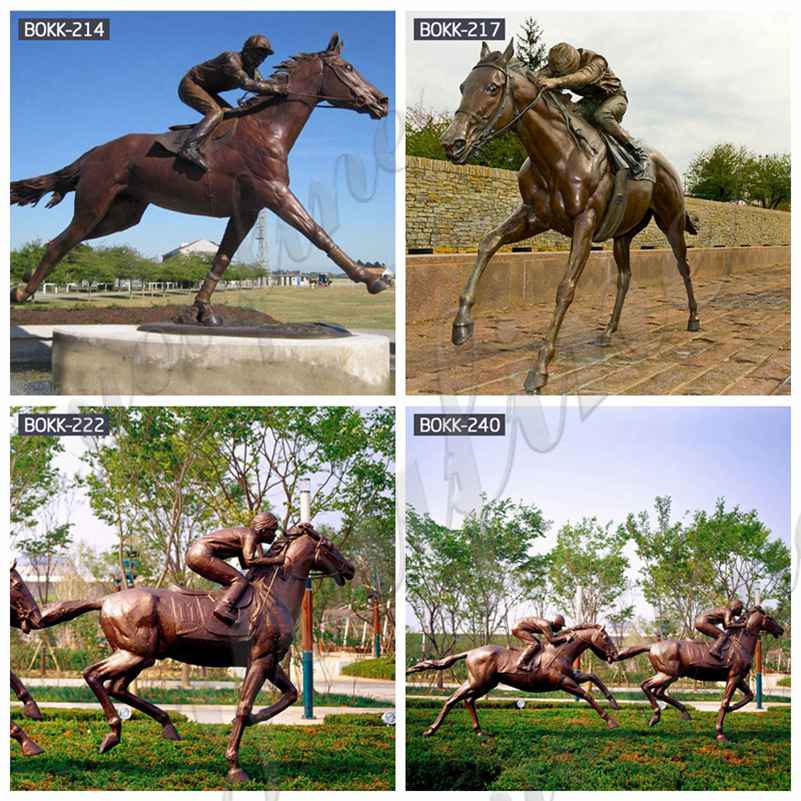 Numerous Decorative Locations:
In current years, we are able to regularly see many animal sculptures in our everyday existence, amongst which bronze horse head sculptures could be very common. Horses performed a completely critical role, now no longer simplest as the number one approach of transportation but additionally as comrades in palms at the battlefield. Take an examination of our sculpture of a horse head and a marble arch. This is a completely well-known sculpture of a horse head on a marble arch. You can see it in lots of places, especially in parks and squares. It is likewise a super outside ornament and landmark.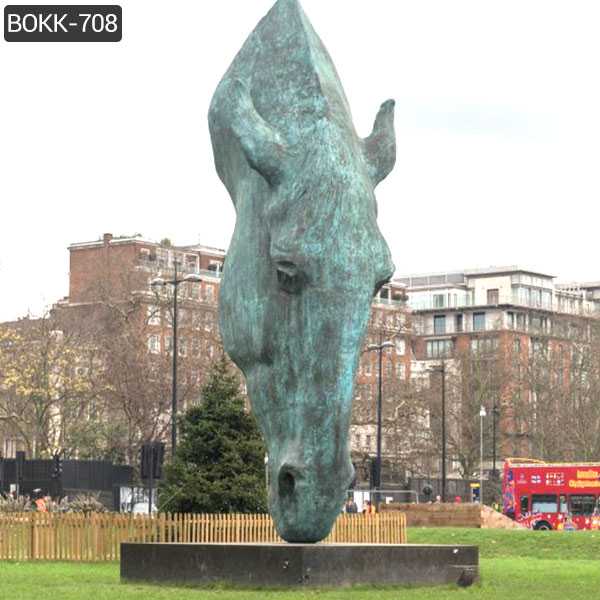 This placing Horse Garden Statue Sculpture represents the Quarter Horse stands tall at more than 70″ and could make an announcement everywhere you pick out to position it. Our horse statue is alert and looking into the space in all likelihood searching on the herd. Great present for the passionate horseman or showing tack and saddles, putting in in the front of a wagon or carriage or genuinely status at the doorway in your estate.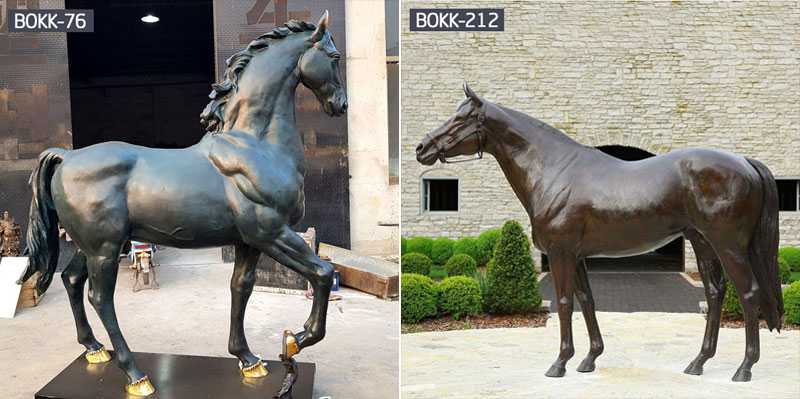 YouFine Sculpture Offers More Horses Statue:
YouFine Sculpture offers all styles of life-size wild and domesticated bronze horse sculpture. And, massive bronze horse ornament from the maximum well-known lawns all around the world. Every horse layout from foal statue to yearling statue, colt statue to filly statue, mare to the stallion, Arabian horse… We've already performed that. Our choice of over a hundred styles of bronze horse sculpture products. There is usually an appropriate on your style. Our bronze horse sculptures can be custom-made in length, fashion, and color depending on your desire. If you've got your personal layout of a horse from a picture, 3D file, painting, and so on. We could custom-make it for you.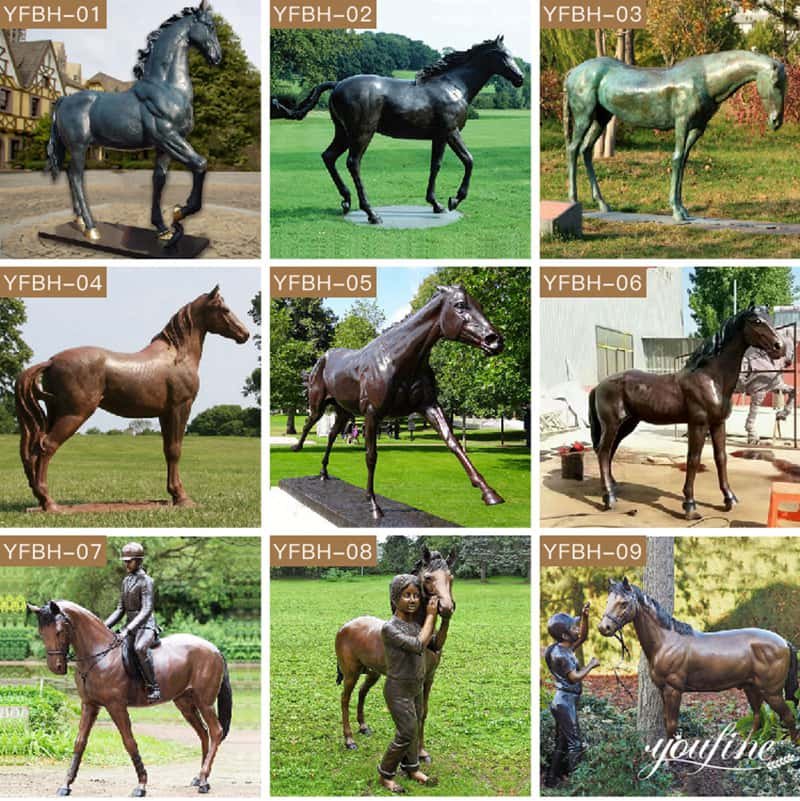 Our statues and lawn decor are ideal for business indoor and outside gardens, domestic lawn and backyard decor, subject matter park, golfing route ornaments, little ones play regions, museum presentations, college presentations, or outside lawn animal-themed events.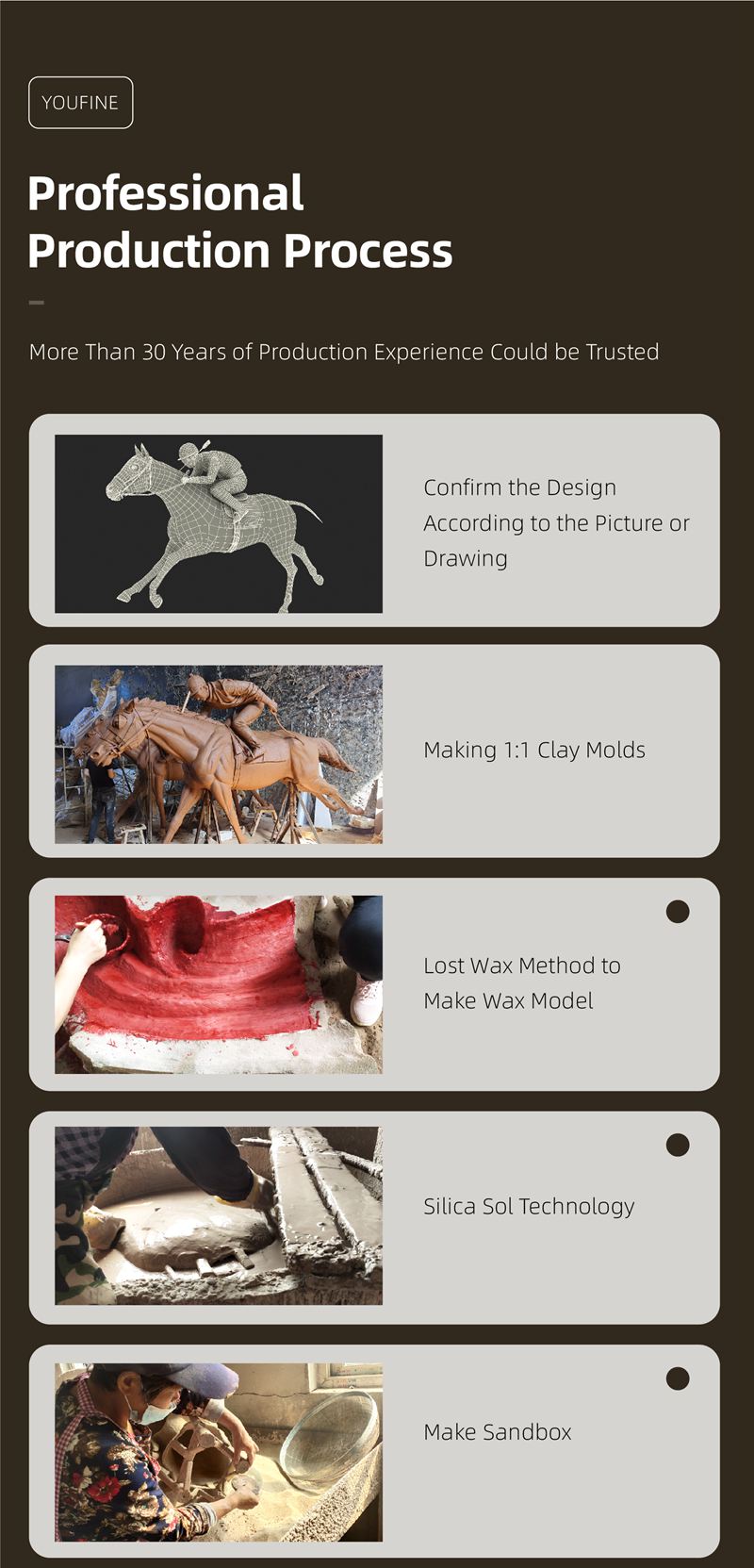 Adorn your horse farm, equestrian center, stable, domestic, lawn, or network with the majesty of a YouFine Studio bronze horse statue. Our bronze horse sculptures are designed and forged to beautify your panorama with splendor and grace. Our life-size bronze horse sculptures have intricately carved info from the mane to the hoofs and tail. Our equestrian series consists of Ponies, American Quarter Horse, Thoroughbred horses, Arabian Horses, and greater bronze horse statues.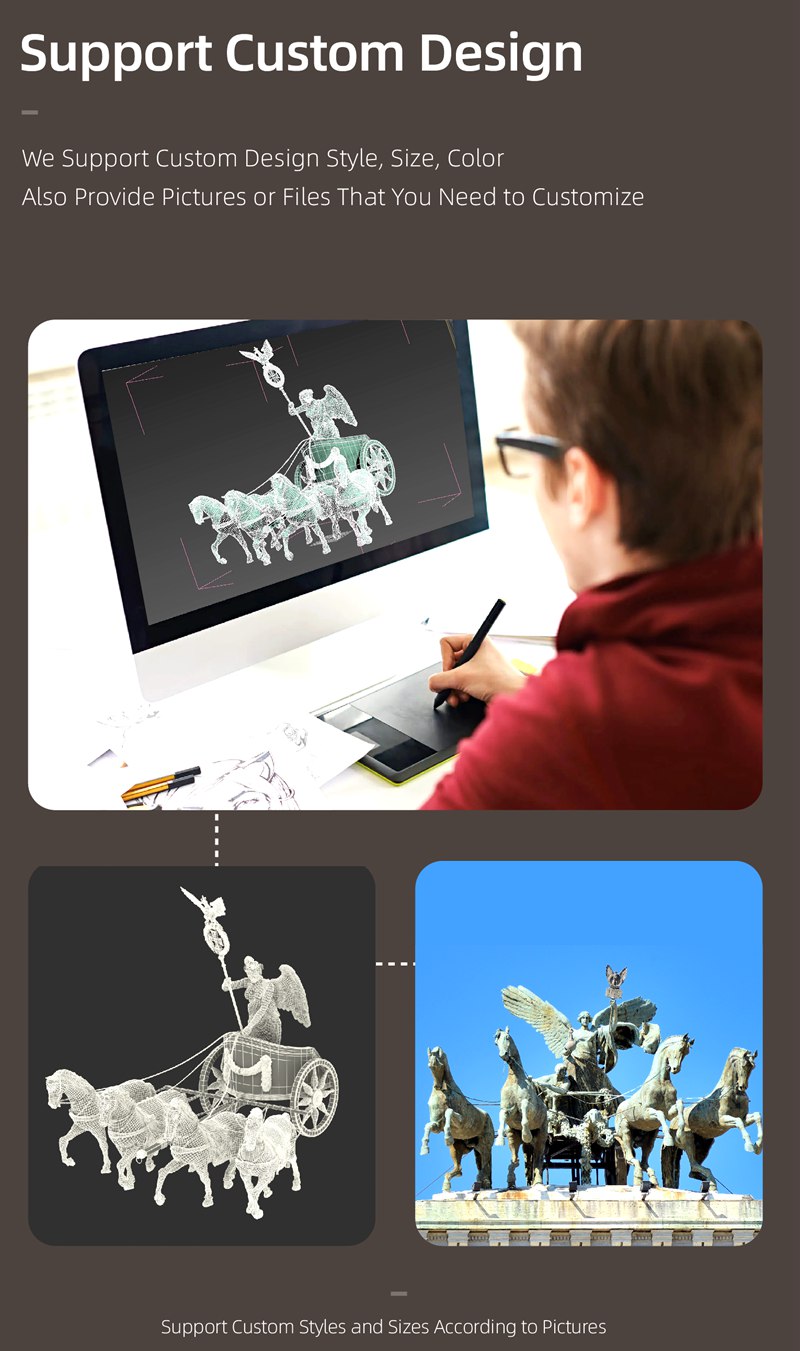 Pls feel free to contact us and our artist and design team will make your dream true.
Last Article
:
High Quality Bronze Abstract Sculpture Outdoor Decor Factory Supply BOK1-065
Next Article:
First-Class Quality Bronze Golf Statue Custom Design Manufacturer BOK1-066