Outdoor Abstract Stainless Steel Sculpture – Feedback from America Customer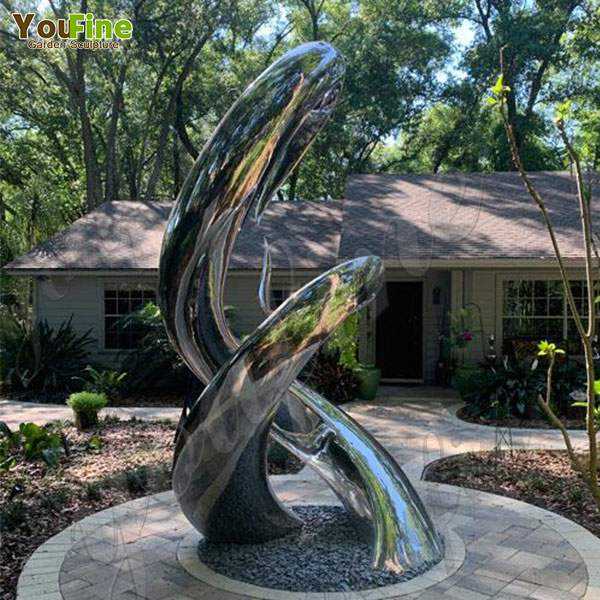 Such a beautiful abstract stainless steel sculpture was made by us for one of our American customers. And he installed this abstract sculpture in the garden of his home. So these beautiful stainless steel sculpture feedback pictures are all provided by our American customers for us.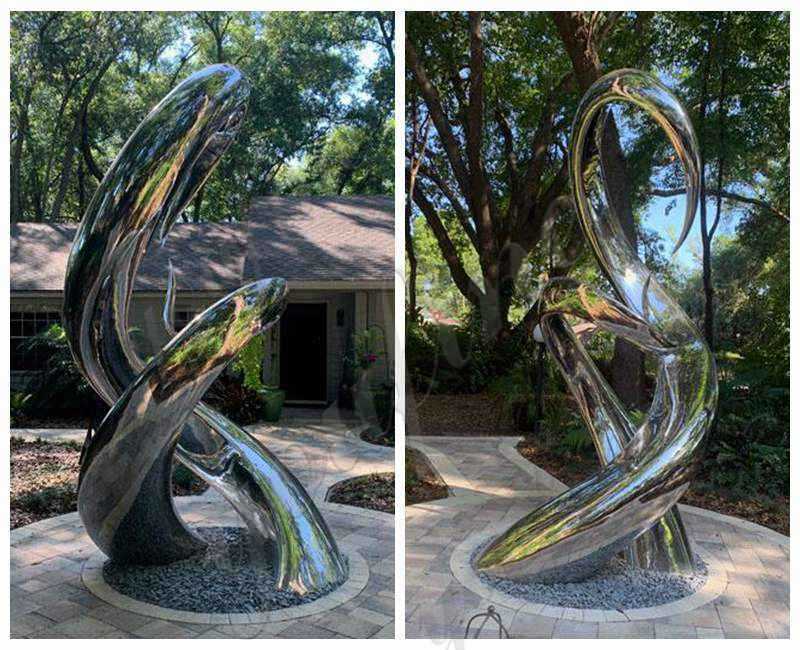 This abstract stainless steel sculpture design comes from an artist. This abstract sculpture is very meaningful. In my opinion, the abstract design concept could make people have unlimited reverie. This abstract sculpture is composed of two parts. The two parts are separate individuals, but they are completely intertwined and interdependent, becoming an inseparable part of each other.
When our customer contacted us, he clearly told our staff that he wanted this wonderful abstract stainless steel sculpture to be placed in his outdoor home garden. According to the design style and size of our customer's garden, our staff recommended a specific size for the client, with a height of two meters.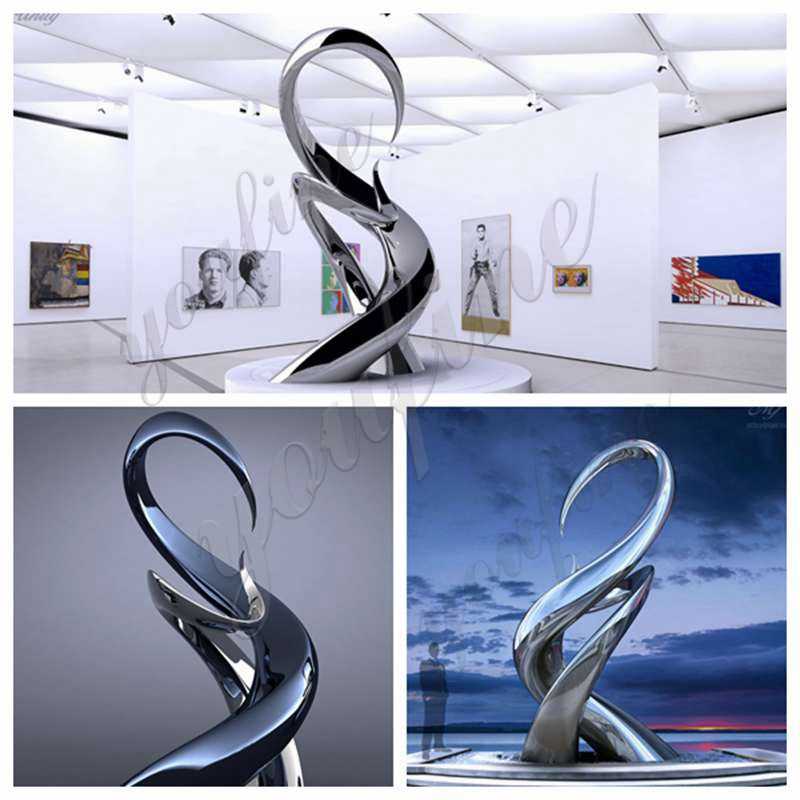 We use high-quality and polished stainless steel plates to make this beautiful abstract stainless steel sculpture. At the same time, we recommend better 316 models for customers. Whether it is the internal metal skeleton or the surface of the sculpture, we have been treated with rust prevention. After careful forging, welding, and polishing by our professional craftsmen, the butt welding is polished. Finally completed this beautiful sculpture.
When our customer received this beautiful outdoor stainless steel sculpture, he was very satisfied with our product. He told our staff that this was his most enjoyable overseas shopping experience. Not only the quality and details of the sculptures are perfect. But also Our sales staff are very professional and very enthusiastic. And could solve all the problems for him, and also tell him the precautions for installation in detail.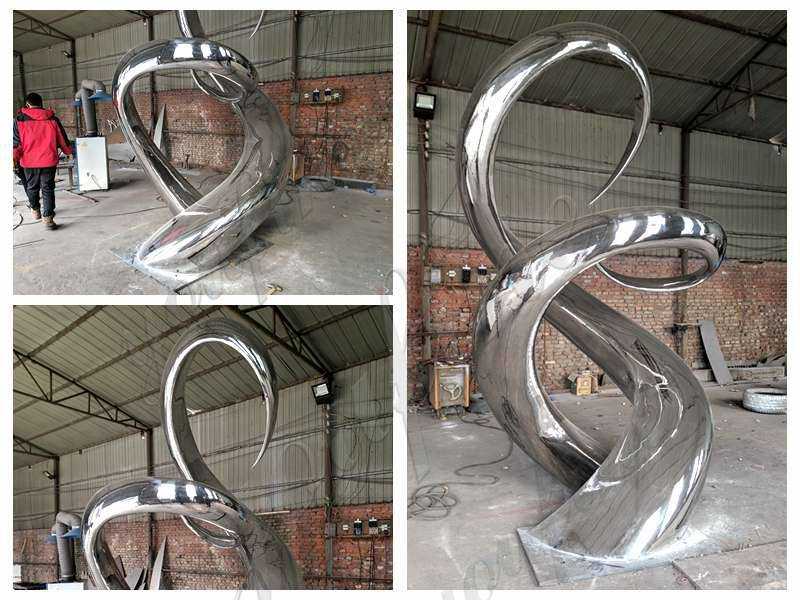 As a professional metal sculpture production factory, You Fine Art Sculpture could provide our customers with a series of beautiful outdoor stainless steel sculpture designs. At the same time, we also accept customization. You are very welcome to consult any questions about our sculptures.
Last Article
:
Life Size Antique Bronze Eagle Garden Sculpture with Competitive Price BOKK-349
Next Article:
Custom Made Bronze Wilbur and Orville Wright Group Sculpture for Sale BOKK-772