The Art of Metal Fish Sculptures: Bringing Underwater Beauty to Your Garden
Updated 02/17/2023 3:18 PM By George Wang
Metal fish sculptures are increasingly popular for outdoor and indoor decoration. Fish sculptures made from metal (mainly using bronze and stainless steel) are often considered to be more durable and weather-resistant than those made from other materials. Metal fish sculptures can range in size from small tabletop sculptures to large, life-size outdoor installations. Some metal fish sculptures are designed to serve a functional purpose, such as a bird bath or fountain.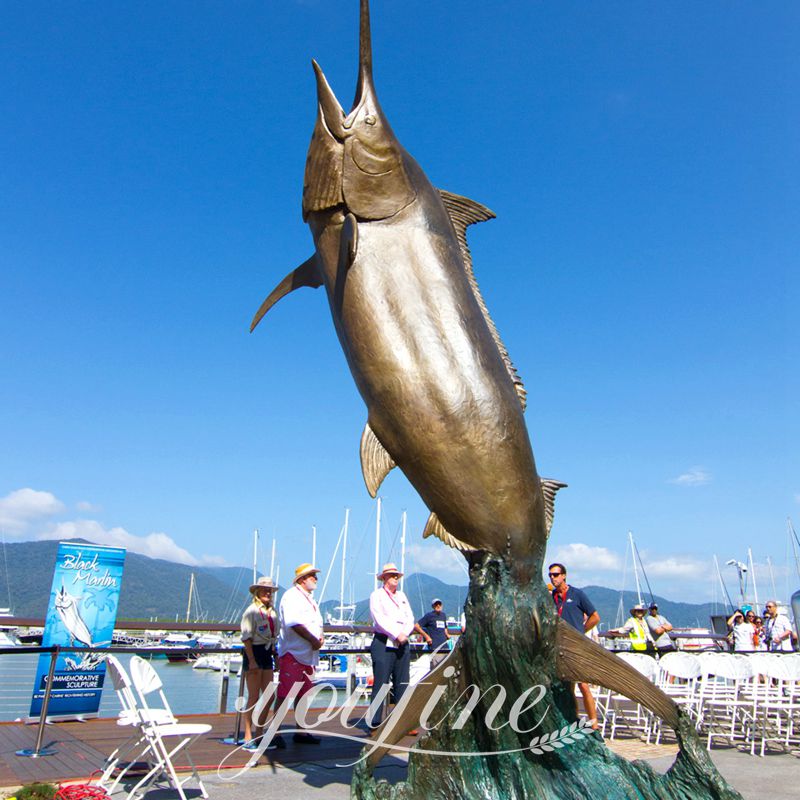 Cairns Fishing Memorial Association Inc. raised funds to cast this bronze black marlin fish statue. The large bronze fish sculpture weighs 1,100 pounds. This sculpture shows George Bransford and Richard Aubach catching a 1,000-pound marlin in Cairns. Also, the sculpture represents the significant contribution of black marlin and game fishing to the region over the past 50 years.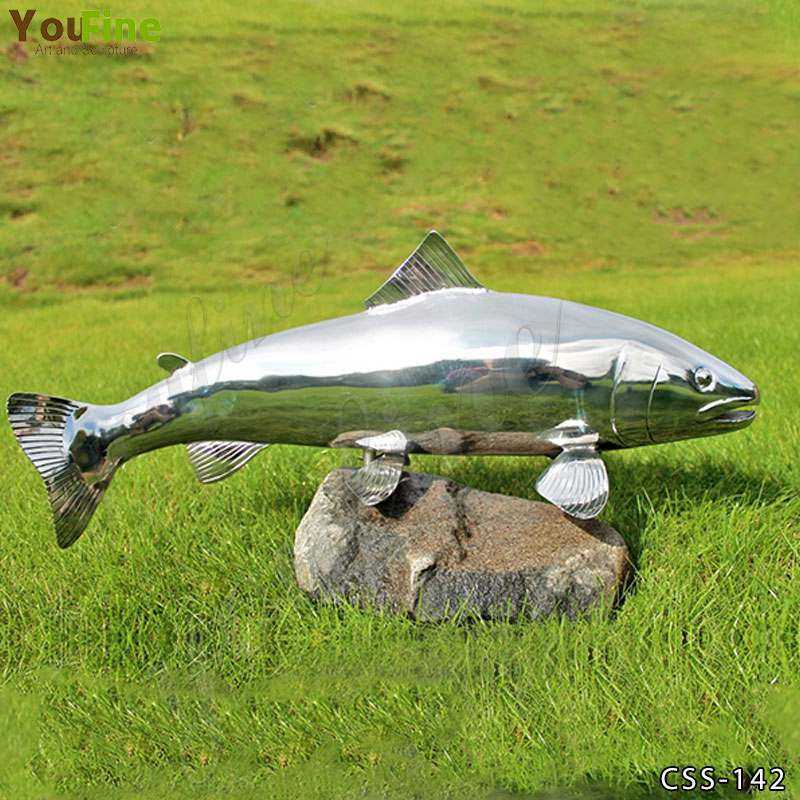 Fish sculptures have a long history in art and culture, with examples dating back to ancient times. Some artists specialize in creating custom metal fish sculptures, allowing customers to choose the design and specifications of their statues.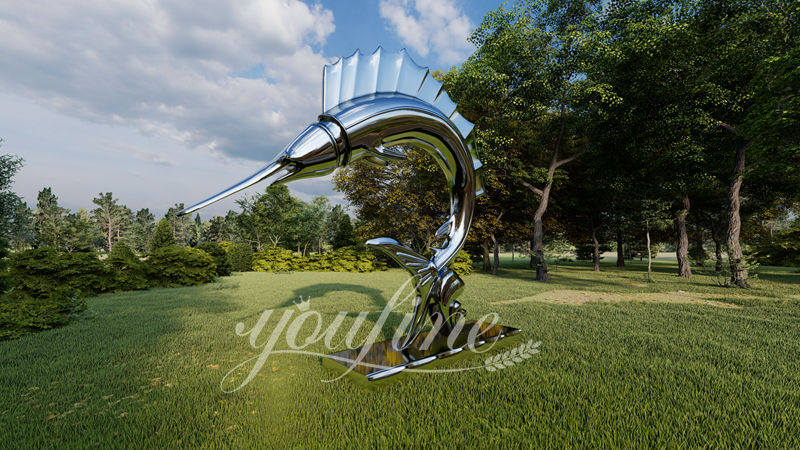 Why more and more people like fish sculptures?
Metal fish sculptures can be found in a variety of settings, including public parks, outdoor gardens, and private residences. The popularity of fish sculptures may be influenced by several factors. For one, fish sculptures can add a unique and interesting aesthetic to indoor and outdoor spaces. Fish are also often associated with natural environments, such as rivers, lakes, and oceans, and may therefore evoke a sense of tranquility and relaxation in people. In addition, many cultures have traditional beliefs and symbolism associated with fish, which may also contribute to their popularity.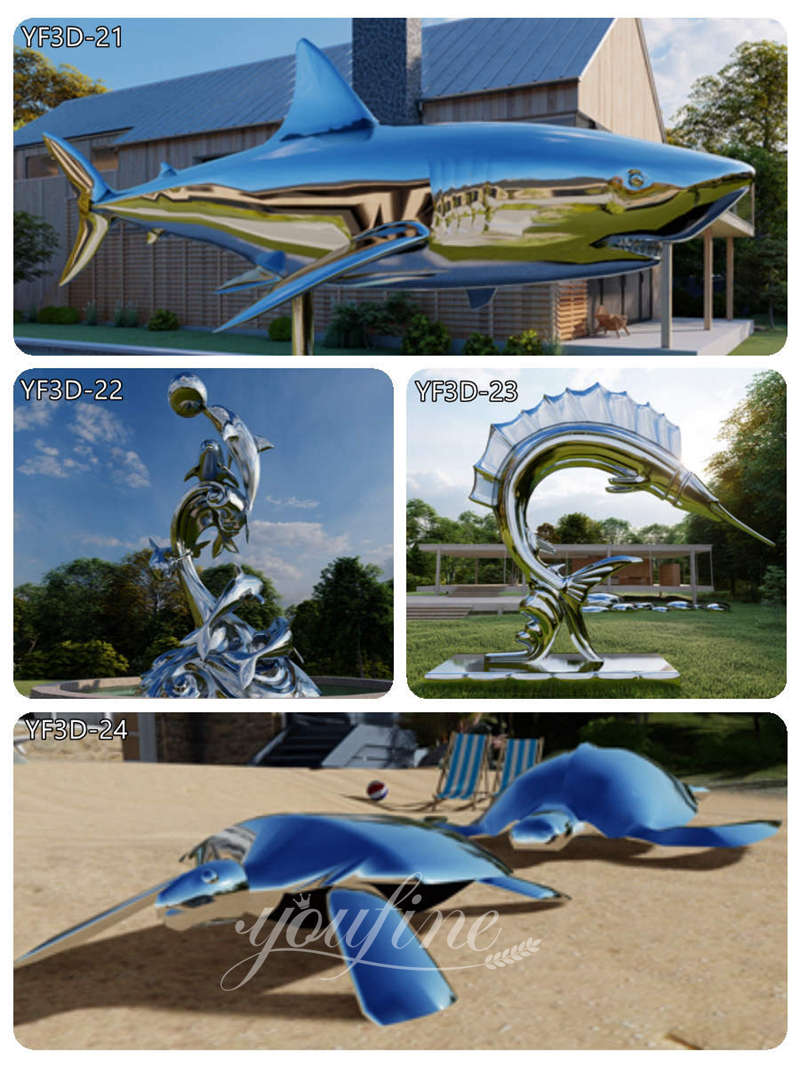 How much will it cost to make a metal fish sculpture?
The cost of metal fish sculptures can vary widely depending on factors such as size, complexity of design, and the artist's reputation. Many stainless steel fish sculptures are created using a technique called metal forging, in which metal is heated and hammered into shape.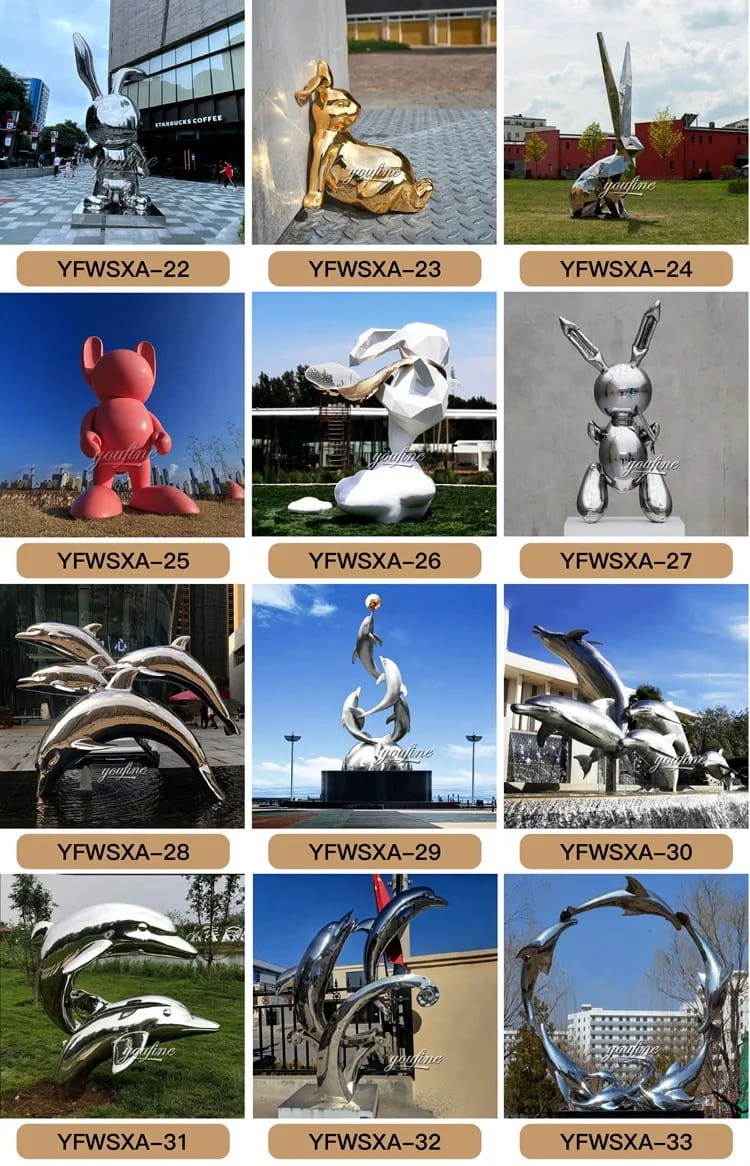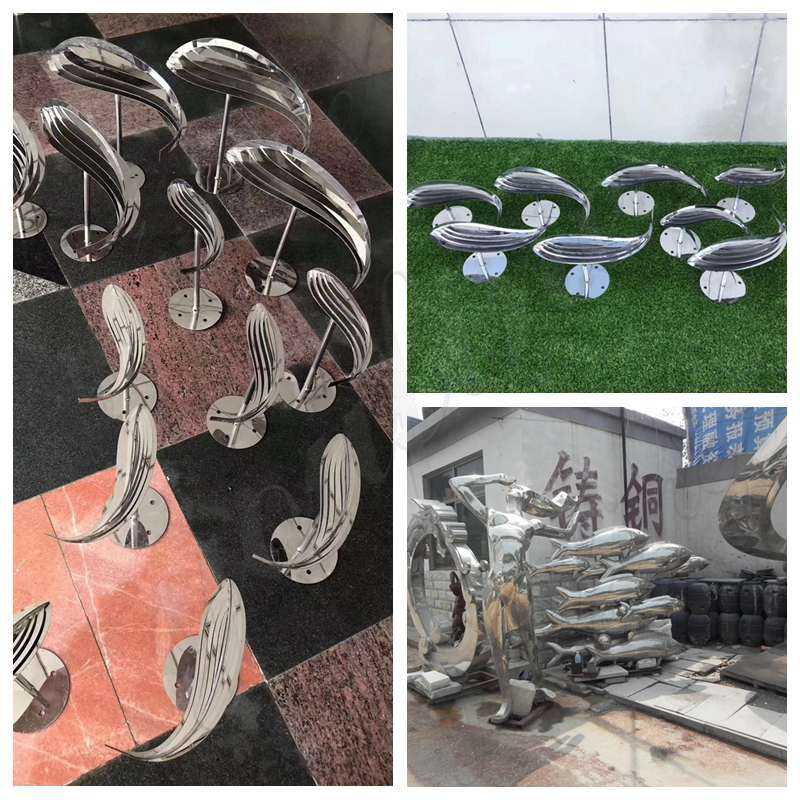 Where they put these sculptures?
As for where people put these sculptures, it really depends on the individual's preferences and the type of fish sculpture. Some people may display them in their gardens or on their patios to add a decorative element, while others may use them as functional items, such as fountains or bird baths. Inside the home, fish sculptures may be displayed on shelves, tables, or even hung on the wall as a statement piece. Fish sculptures may also be placed in public spaces such as aquariums, parks, or office buildings, where they can be enjoyed by many people.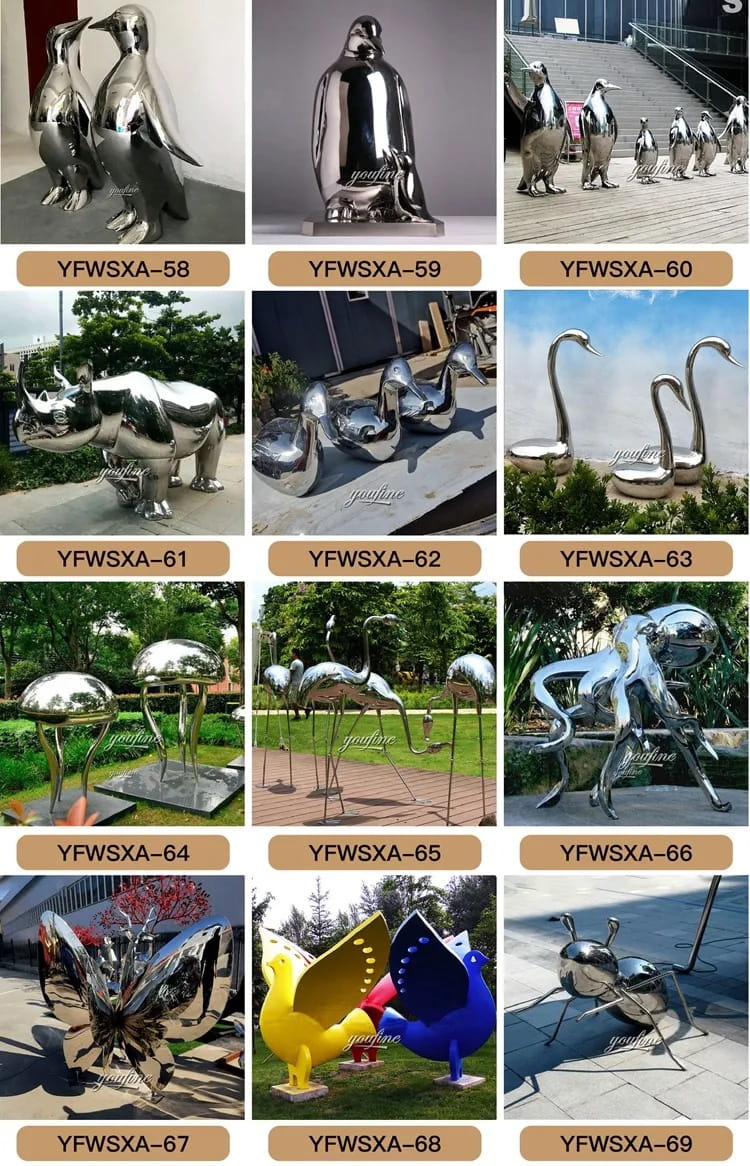 About You Fine Sculpture
You Fine Sculpture is a leading producer of stainless steel figure sculptures, and has established a strong reputation for quality and craftsmanship. We try our best to create stunning and memorable stainless steel figure sculptures that are perfect for both indoor and outdoor settings.
1. Customization: You Fine Sculpture is able to produce custom stainless steel figure sculptures based on the specifications and requirements of the client. This allows for a high level of personalization and customization.
2. Skilled craftsmen: You Fine Sculpture employs a team of skilled craftsmen who have years of experience in the art of sculpture. They use their expertise to create beautiful and intricate stainless steel figure sculptures that are both visually stunning and technically impressive.
3. Attention to detail: You Fine Sculpture pays close attention to the smallest details of each sculpture, ensuring that every aspect of the sculpture is carefully crafted and refined. This attention to detail ensures that every sculpture is of the highest quality.
Add a touch of natural beauty to your home or garden with a stunning metal fish sculpture today! Please feel free to contact us. Global shipping is available.
Last Article
:
Renaissance Bronze Donatello David Statue Gallery Art BOK1-418
Next Article: