The Brief Introduction of the Stone Fireplace Mantel from China Supplier of Sculpture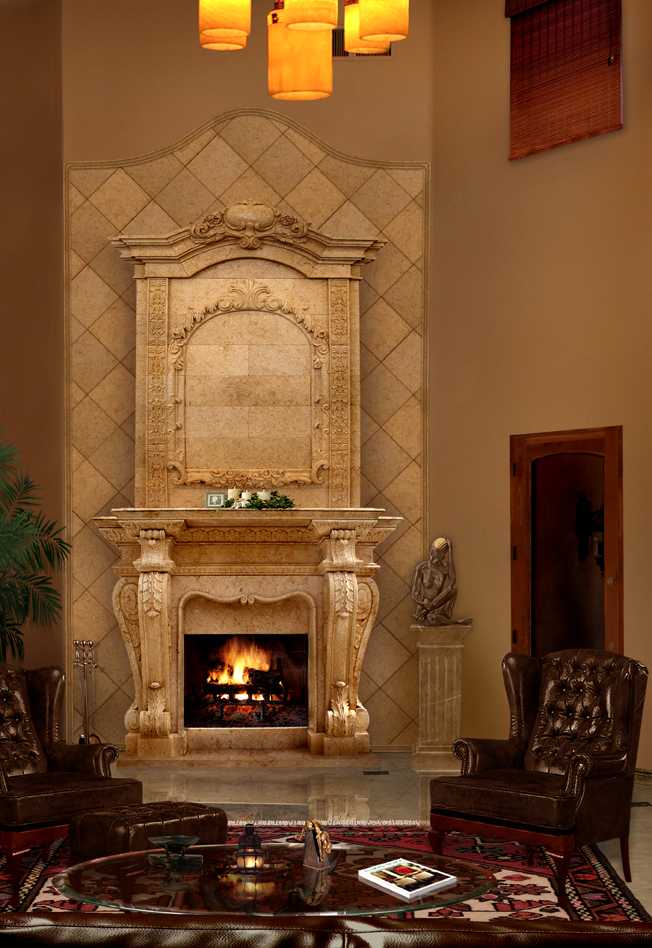 The Stone Fireplace Mental is an equipment that is heated by fire in the room. The fireplace was originally used in Western countries. It has practical and decorative value.
According to the culture of different countries, it can divided into American fireplace, English fireplace, French fireplace, etc. The modeling is different.
The basic structure of the fireplace includes fireplace mantel and fireplace core. The fireplace mantel is decorated and the fireplace core play a practical role.
According to the different materials the Stone Fireplace Mantel  are classified as marble mantel, wooden mantel, imitation marble mantel (resin), and masonry mantle. And according to the different fuel classification the fireplace core are classified electric fireplace, real fire fireplace (burning carbon, fuel wood), gas fireplace (natural gas)。
Stone Fireplace Mantel shipping:
By sea (Special for life size sculptures and large sculptures, can save lots of cost).
By air (Special for small sculptures or when you need the sculpture very urgently).
By express delivery DHL, TNT, UPS, FedEx .. (Door to Door delivery, about 3-7 days can reach).
Please kindly inform us! Will find best delivery way for your reference according to your orders and local situation.
Last Article
:
Next Article: