Why is The Surface of The Stainless Steel Sculpture So Exquisite ?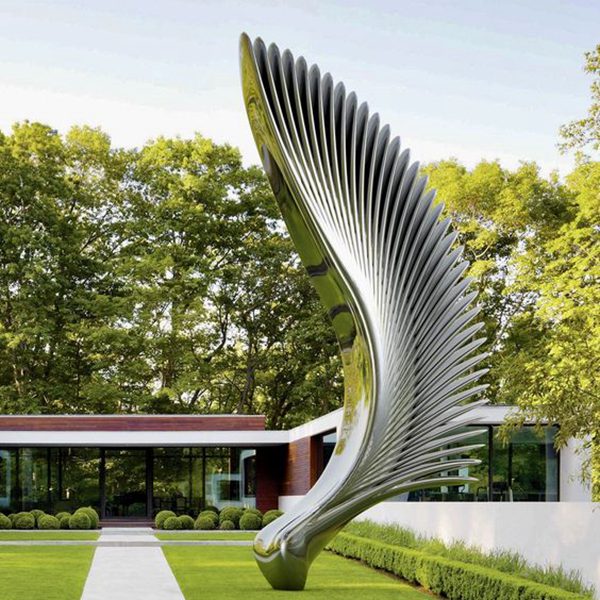 All this stems from the different surface treatment techniques of stainless steel sculptures. First of all, there are 6 most common stainless steel processing technologies. They are Chrome Plating, Spray Coated, Car Painting, Brushed, Matt, and High-Polish. Next, we would give a detailed explanation.

More Colorful Spray Coated:
The colors of Spray Coated have more choices, so the colors of stainless steel sculptures are more colorful. For example, you could choose colors like the rainbow. And, the surface rendering effect is more bright and dazzling.

Chrome Plating With Lasting Color:
Chrome Plating is a very advanced color processing technology. First of all, we use the electrolysis method to attach a metal film to the surface of the stainless steel. The metal film is usually in rose gold and titanium colors. This method requires the surface of the sculpture to be very smooth and free of impurities. Of course, these two colors are very exquisite, and many choose the case of the mobile phone is rose gold color.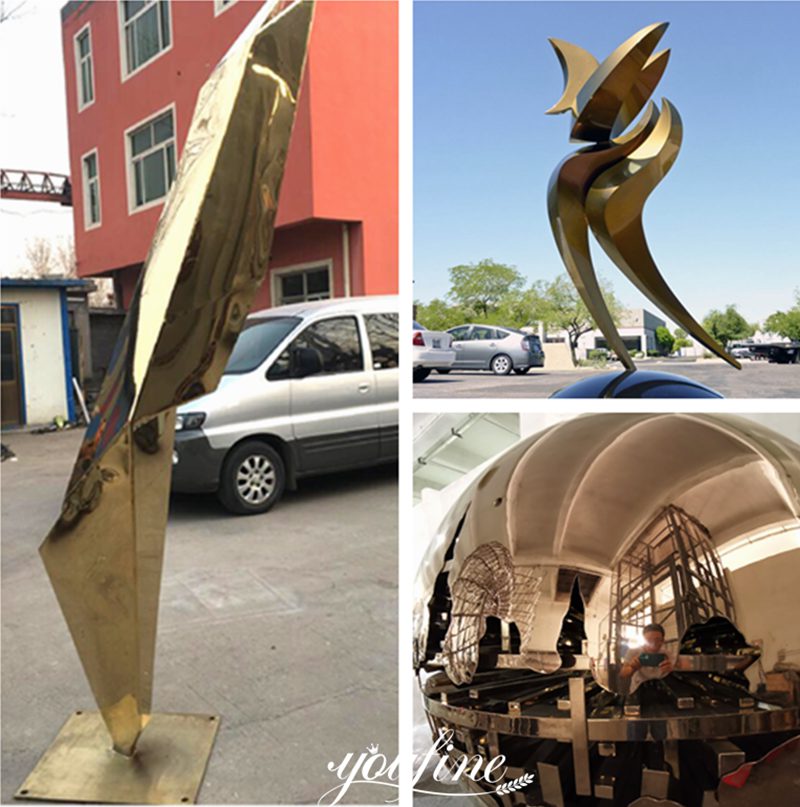 The Most Common Car Painting:
When your car appears in your eyes, the first thing you see is the color of the entire body. This color fits the comfort of the eyes very well and is very gentle. This kind of surface treatment is also more popular among sculpture lovers. First, clean the surface of the stainless steel sculpture, and then directly use the ordinary car painting method. Is it very convenient?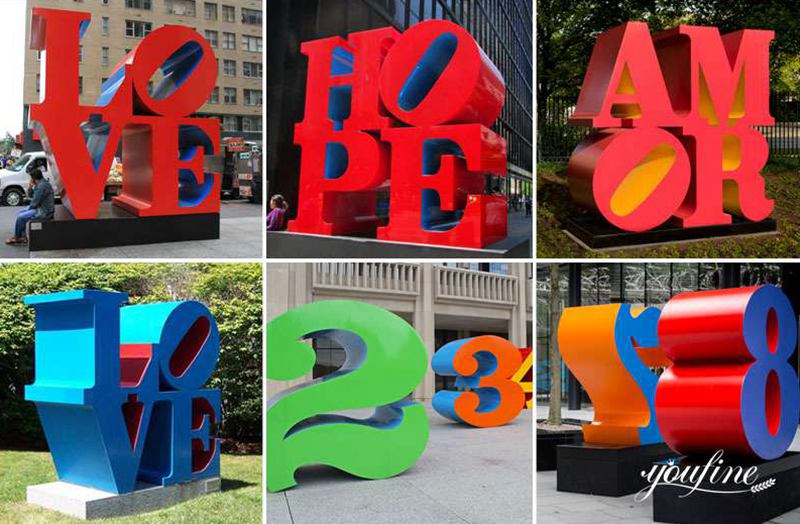 Simple and Stylish Brushed:
This technique takes a physical approach and uses different patterns. For example, we generally make straight, threaded, corrugated, and swirl patterns for customers. Moreover, this drawing effect is very eye-catching and feels good. The surface is shiny and also very abrasion-resistant.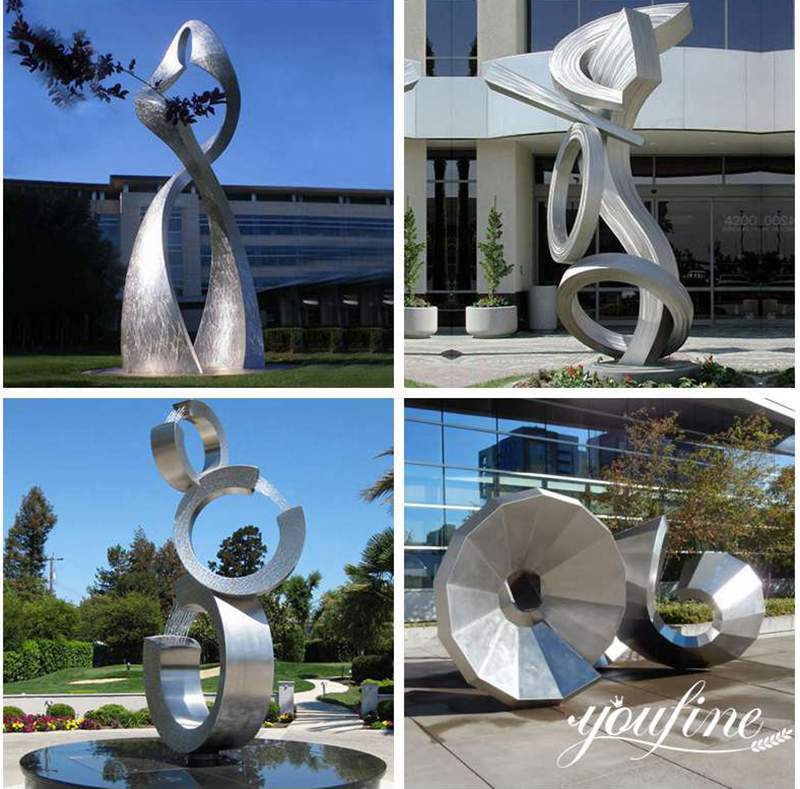 Matt Like a Skin:
This surface treatment method also uses physical methods to spray materials onto the surface of stainless steel at high speed. Therefore, this power and pressure would change the appearance or shape of the stainless steel surface. Well, your sculpture has a very unique contact surface. Many customers think this kind of Matt sculpture is very durable.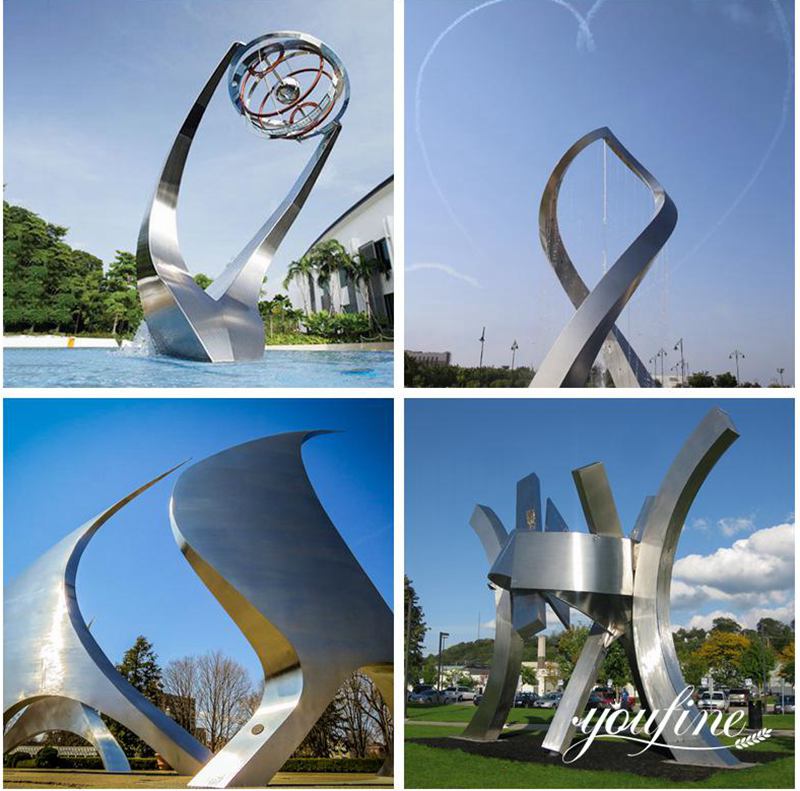 High Polished Mirror:
Mirror Polishing When we hear that the name must be related to the mirror, it actually polishes the surface of the stainless steel sculpture like a mirror. People could see themselves when standing in front of the sculpture. The polished stainless steel gives a simple feeling and symbolizes the future of fashion.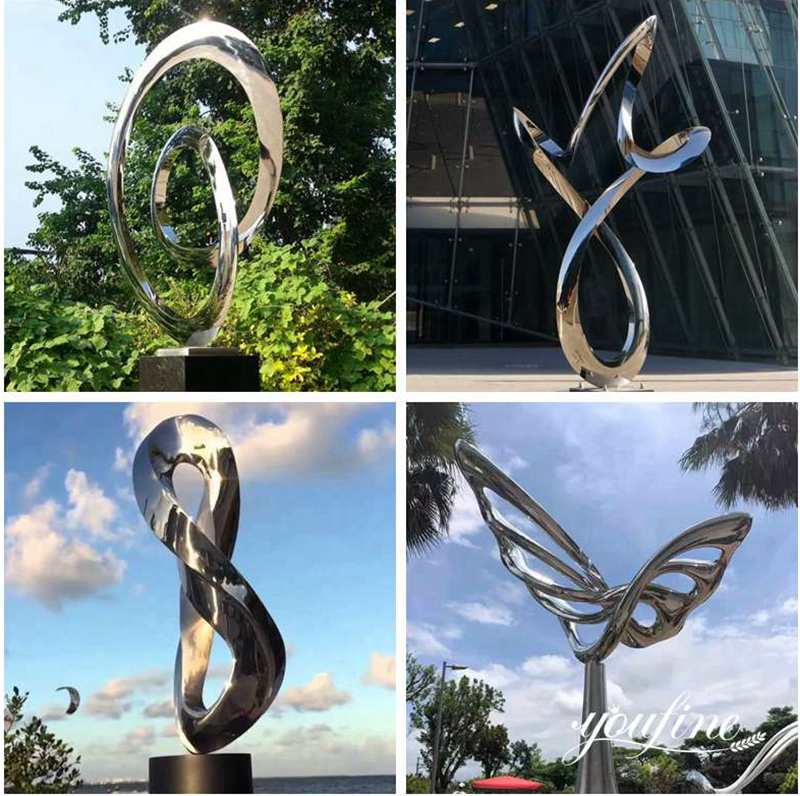 The stainless steel sculptures of the YouFine factory are sold all over the world. And we have 39 years of export experience. Our sculptures have been unanimously recognized and praised by customers. YouFine factory always insists on using high-standard stainless steel sculpture coloring technology. If you want to know more about stainless steel sculpture products, you could contact us immediately and we would give you more details.
Last Article
:
Fine Cast Bronze Chicago Bull Statue Outdoor Decor Factory Supply BOK1-045
Next Article:
Hand Carved White Marble Statue Classic Deign Art Decor for Sale MOKK-909