Beautiful Bronze Girl Angel Statue Italy June, 2017
Updated 09/13/2017 4:58 PM By George Wang
This bronze statue with angel wing is customized for clients in Italy, which will be installed this in a public park in their small town.
Thanks to our talented artist team, a beautiful caly model of the angel statue is finished.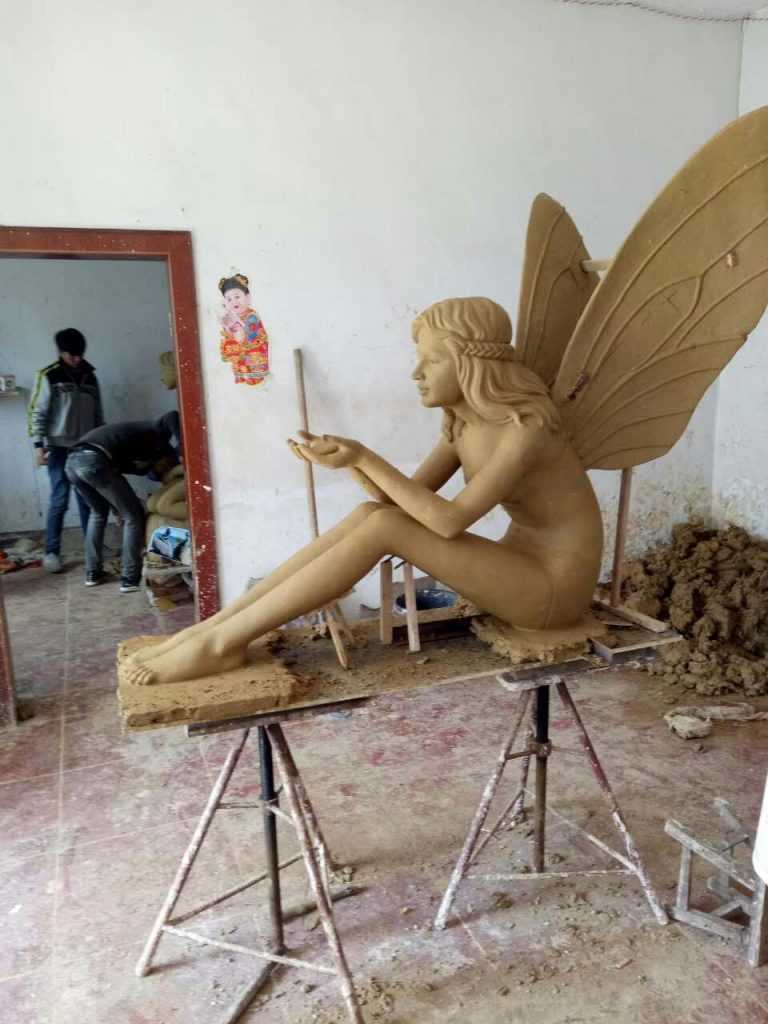 Bronze angel statue used the traditional lost-wax craftwork to cast in bronze. This bronze angel statue restores and reflects the original look as the design artwork shows.
The girl statue is holding a dove in hands, togetehr with her wing, hair, clothing are well treated with green color. Her body and face are highly polished with bronze color. Take a close look, it will obvious of her sweet smiling and kindness from her eyes.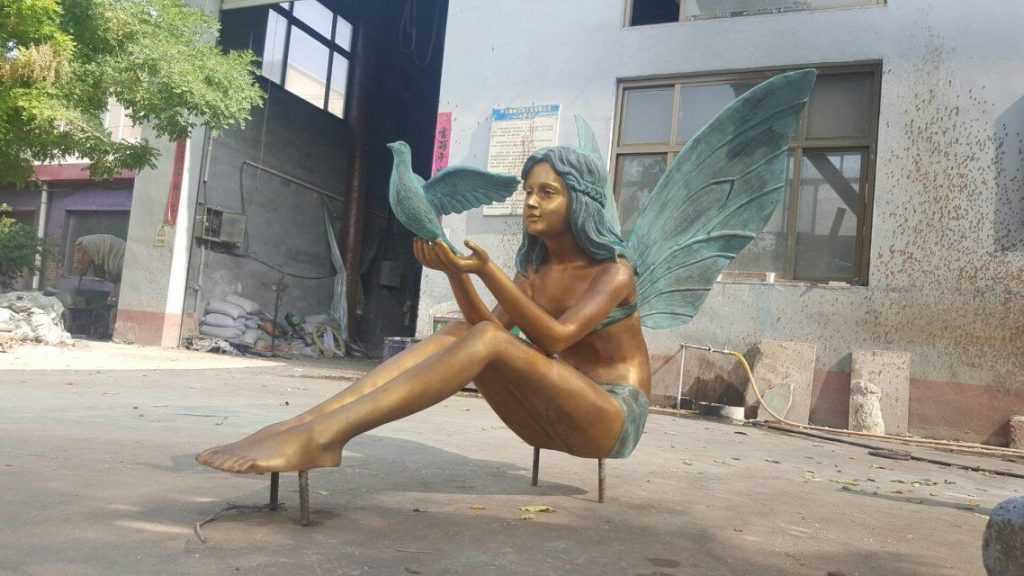 Much loved by this small town in Italy, this bronze angel statue has bevome a symbolic center of public activities.
Last Article
:
Beige Marble Fireplace Mantels for US Clients
Next Article:
Large Bronze Sculpture with famous Figure Bruce Lee for Outdoor Decoration