Large Bronze Sculpture with famous Figure Bruce Lee for Outdoor Decoration
Updated 09/15/2017 9:24 PM By George Wang
Our Korea customer, super fan of Bruce Lee, is quite quickly in this business order. It spent only one month from first inquiry to the finished Bronze Figure Bruce Lee. It went through inquiry, all details requirement for Bronze Sculpture, quotation, making clay model, confirmed details with customer, finished the bronze sculpture, and last arranged shipping. All these processes were quick and smooth.
Why we could do it within one month? It is our ability(superb hand carving of our master, service and reputation of our factory) that could undertake such fast delivery.
Of course, our customer was very cooperative. As he and his family are the super fans of the Bruce Lee and it was about one month before the opening  of museum.
He send us a picture of Bronze Bruce Lee's sculpture at Hong Kong, then he told us, it was the final effect they wanted, especially the posture and muscle of Bruce Lee sculpture, they prefer to these parts could be shown more vivid.
Our masters studied the picture carefully, and marked on the picture, then made the clay model according to the picture.
"Everything comes to him who waits", our customer was very satisfied with the finished Bronze Figure Bruce Lee, and placed it in his museum in time. Thus, he could enjoy it with his family at any time.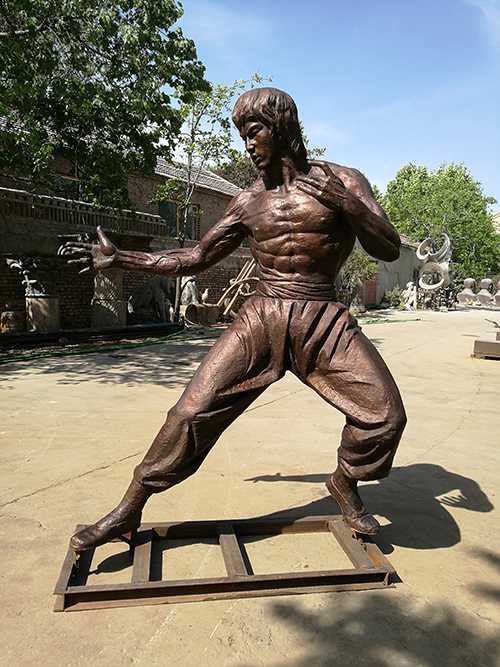 If there is something you like very much, as long as you could send us picture, or tell us your idea. We also could make it for you,
Last Article
:
Beautiful Bronze Girl Angel Statue Italy June, 2017
Next Article: