Custom Made Bronze Mr. Deer Sculpture for Our Customer
Updated 02/14/2020 8:32 PM By lijingwen
This bronze Mr. deer sculpture was specially custom made for our customer. Our customer first sent a photo of this sculpture to our staff. Then ask our staff related questions and specific sizes and prices.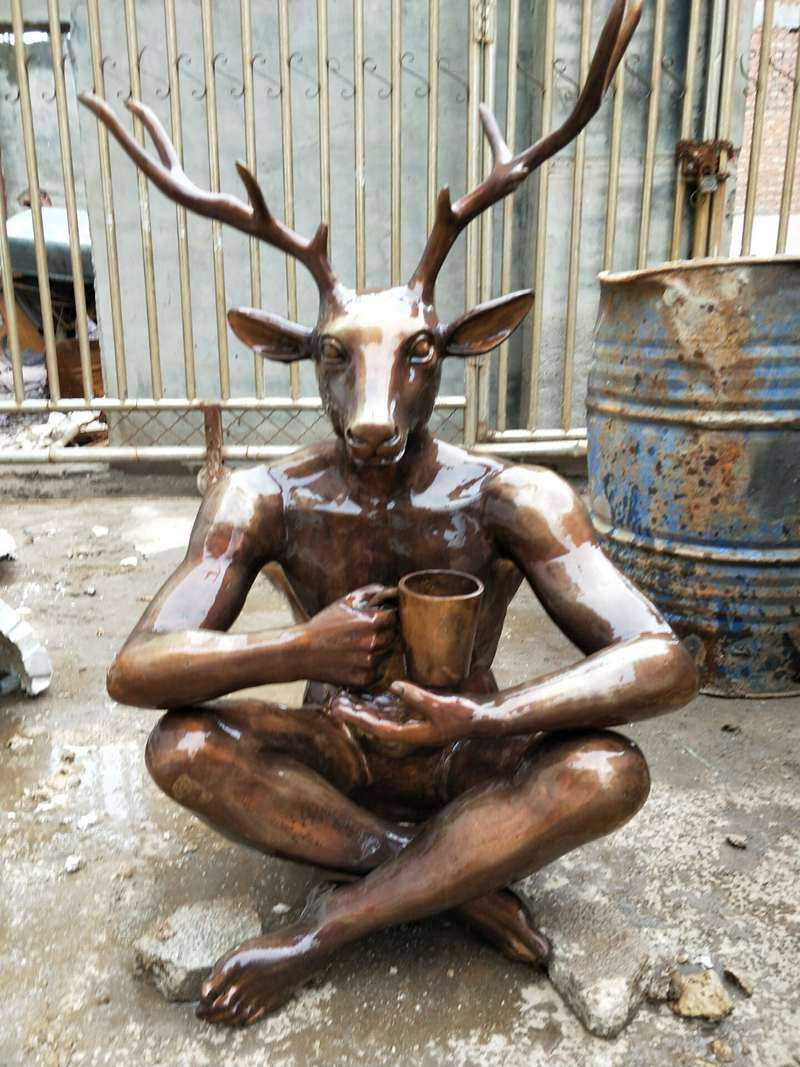 The design of this bronze Mr. deer sculpture is very special. We haven't made this sculpture design in our factory before. So our clay model master first need to make a 1: 1 clay model. Then make the corresponding bronze sculpture according to the model. The following picture is the finished clay model made by our professional clay model master, it is very realistic.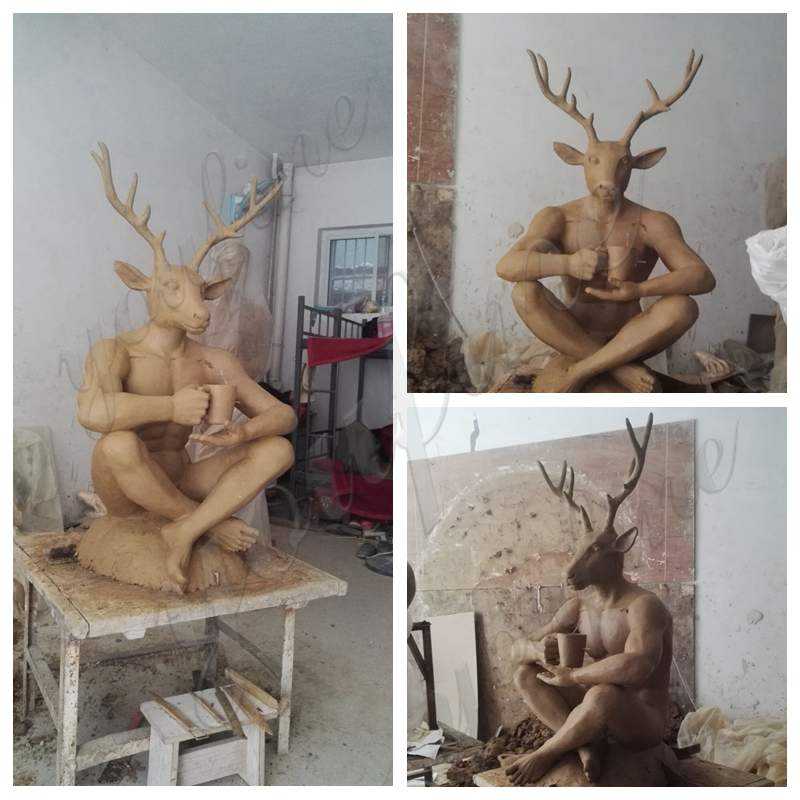 After the clay model is finished, we would send the picture to our customer for confirmation. We would not start making bronze sculptures until we have the customer's confirmation. And in the process of making this custom made Mr. deer sculpture sculpture, we have special staff to check the quality of the sculpture and take photos. And our staff would regularly send photos to our customer for confirmation.
Our customer finally put this bronze sculpture in front of his mall. This is the picture he sent to our staff. After receiving the sculpture, our customer was very surprised at our custom made bronze sculpture. He was very satisfied with our work and gave our staff great praise.
Last Article
:
Famous Bronze Victoire Monumentale Statue Replica for Sale BOKK-796
Next Article: