Custom Made Large Statue of Liberty The Feedback from Israel Customer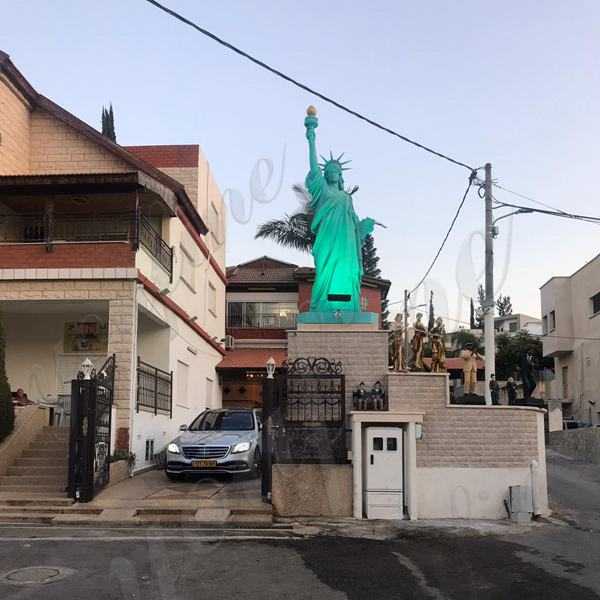 This large Statue of Liberty is custom made for one of our customers in Israel. This customer learned about our company from our website and are very interested in our website's sculptures. And he trusted us very much, he told us directly that he wanted to buy a statue of Liberty.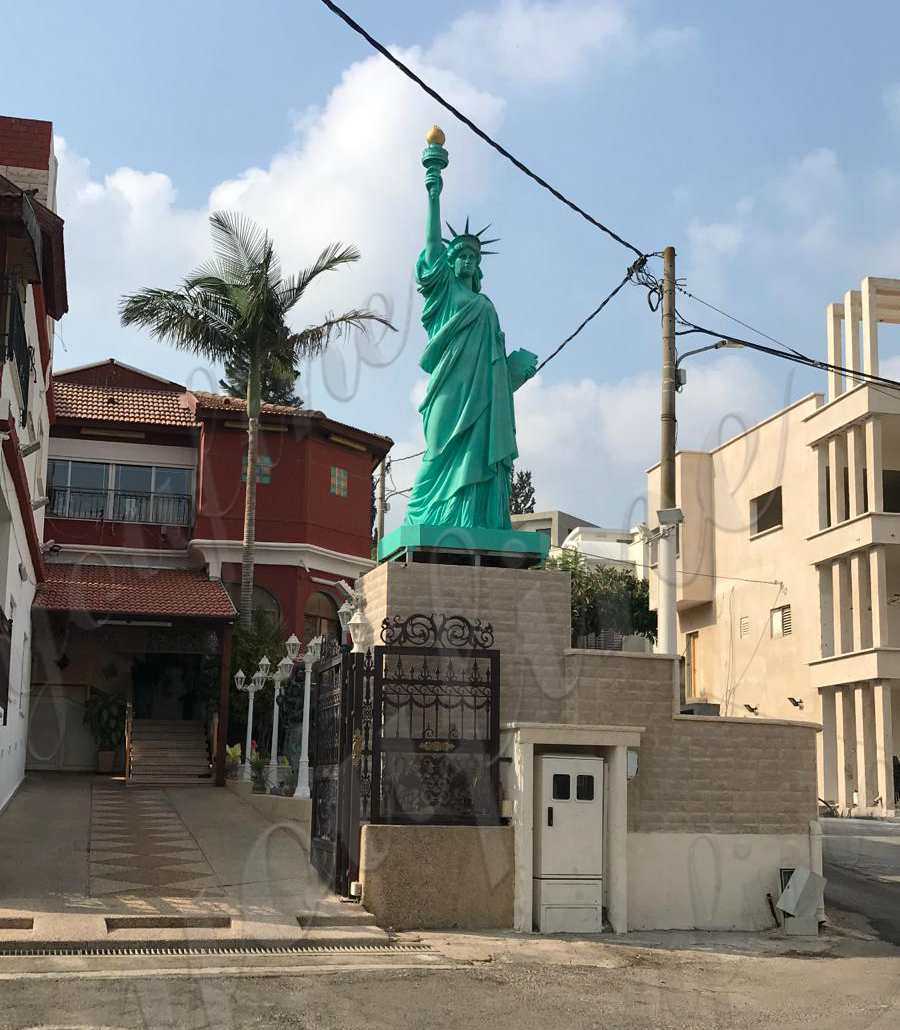 Our staff first learned the detailed information about the sculpture. We learned from the client that he wanted to put the Statue of Liberty in front of his newly built yard. Therefore, he wanted to make a 4 meter sculpture to place outdoors. The 4 meter of Statue of Liberty would surely stand out.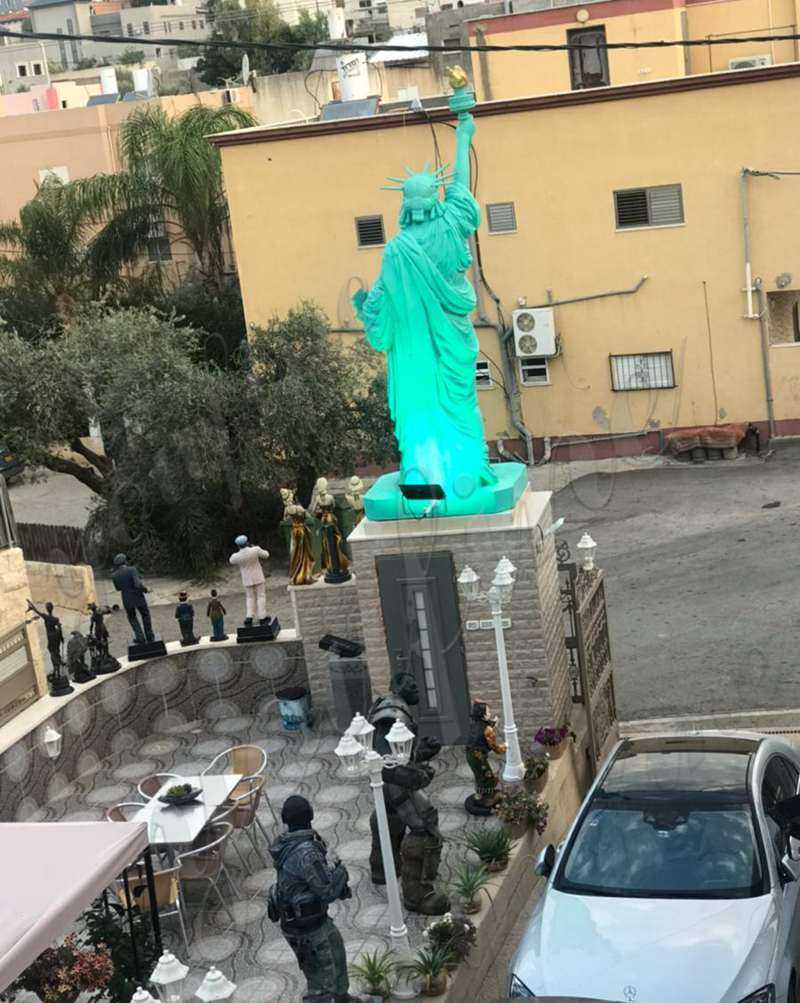 Considering that the size to be produced is very large, and our customer's budget is limited, so we recommend resin materials instead of copper materials to make this famous Statue of Liberty for our customer. This would not only reduce costs, but also reduce the weight of the sculpture itself.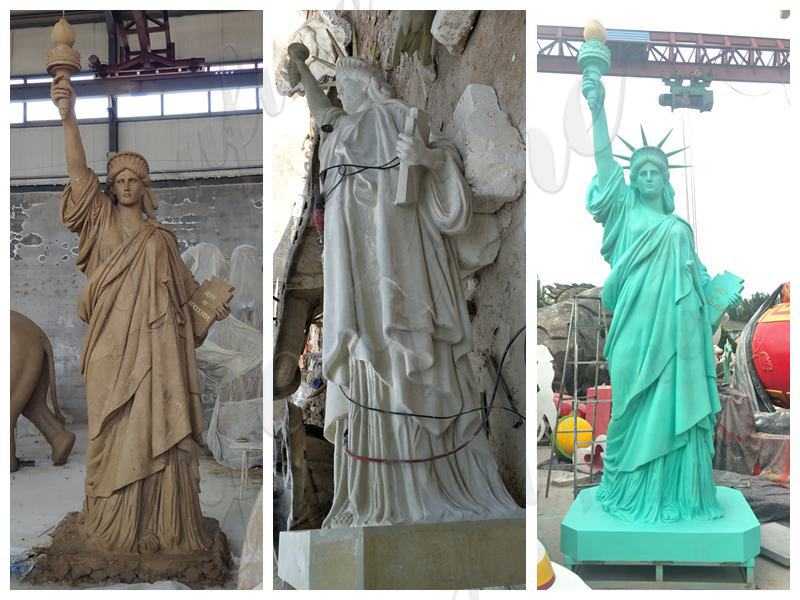 In the process of making this resin sculptures, we first made a 1:1 clay model, and then made the corresponding sculpture based on the foam model. Our master has rich experience in sculpture carving, so they could highly restore the original works. We have the unique coloring method, so whether it is a sculpture of any materials, we could color it according to the color required by our customer. Therefore whether it is the details of the sculpture or the final color, it is very vivid.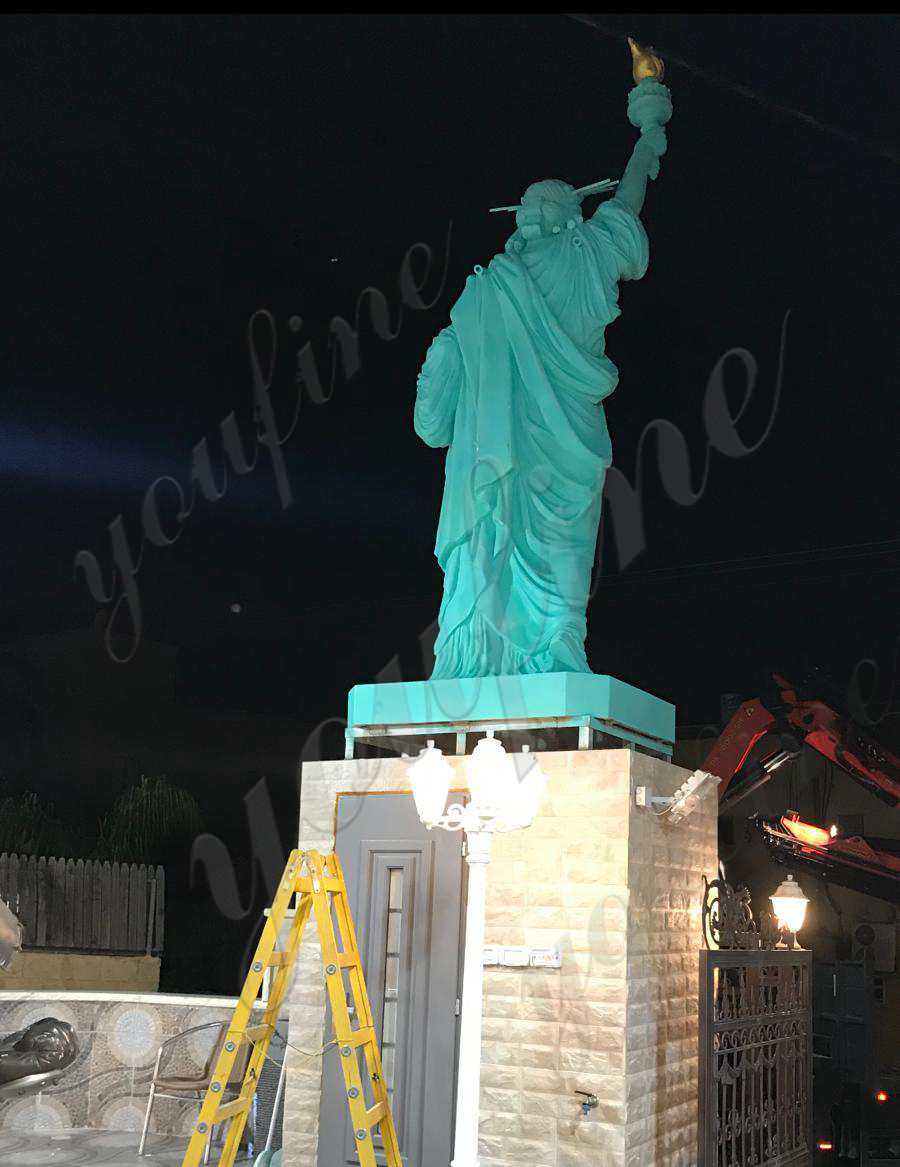 Our Israel customer sent these feedback pictures to us, this is the effect picture that she had installed in front of her courtyard door. It is very eye-catching. At You Fine Art Sculpture, we receive feedback from different customers every day, and customers are very satisfied with our products. The customer's affirmation is my greatest motivation, which is why I love my work very much.
Last Article
:
Life Size Archangel Michael Slaying the Devil Marble Statue Supplier CHS-287
Next Article:
Large Outdoor Modern Bell Tower Stainless Steel Clock Sculpture for Sale CSS-134