Factory Directly Offer Large Antique Garden Wrought Iron Gazebos for Sale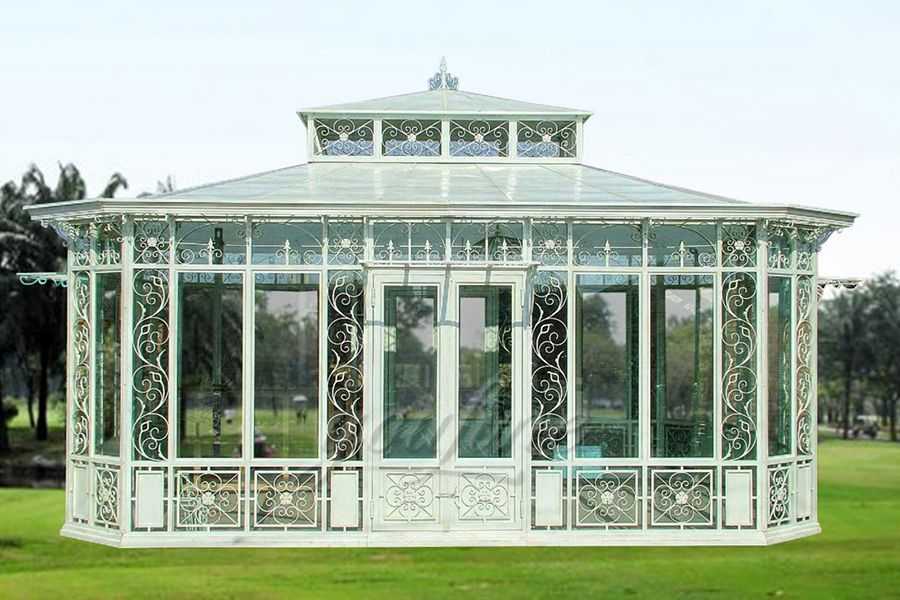 This kind Garden Wrought Iron Gazebo is main products of You Fine Sculpture sales, it is very popular for sale. We could sale many this kind gazebo every year, and has much experience for it.
Recently, we just finished this kind  Garden Wrought Iron Gazebo.
This is our Italian client, who is a successful business man. He said he was always busy in his business for many years, and no time accompany his family well, and missed much time of his children grow up. Now he has big success in business, so he want to spent much time on his family. Therefore, he buy this Garden Wrought Iron Gazebo , in order to they could often enjoy the view through it.
He found this gazebo on our Web site, knowing we could also receive customized, so he was very please to offer the design he want. then we as per his requirement to produce this Garden Wrought Iron Gazebo, it is  rectangular, very nice and big, he could with family playing and talking, enjoy their time well.
If you also like this kind Garden Wrought Iron Gazebo, please contact us anytime!
Last Article
:
the Bronze Wall Street Bull For Brazil Customer
Next Article:
Hot Selling Bronze Decorated Self Made Man Statues for Garden BOK-400