Factory Directly Offer Large Antique Garden Wrought Iron Gazebos for Sale
Updated 04/16/2022 6:37 PM By George Wang
YouFine art Sculpture offers a variety of gazebos. Marble gazebos and iron gazebos are our main products and are exported all over the world. If you want to enjoy a good life with your family in such a beautiful gazebo, then please contact us now. YouFine would provide you with more styles of wrought iron gazebos.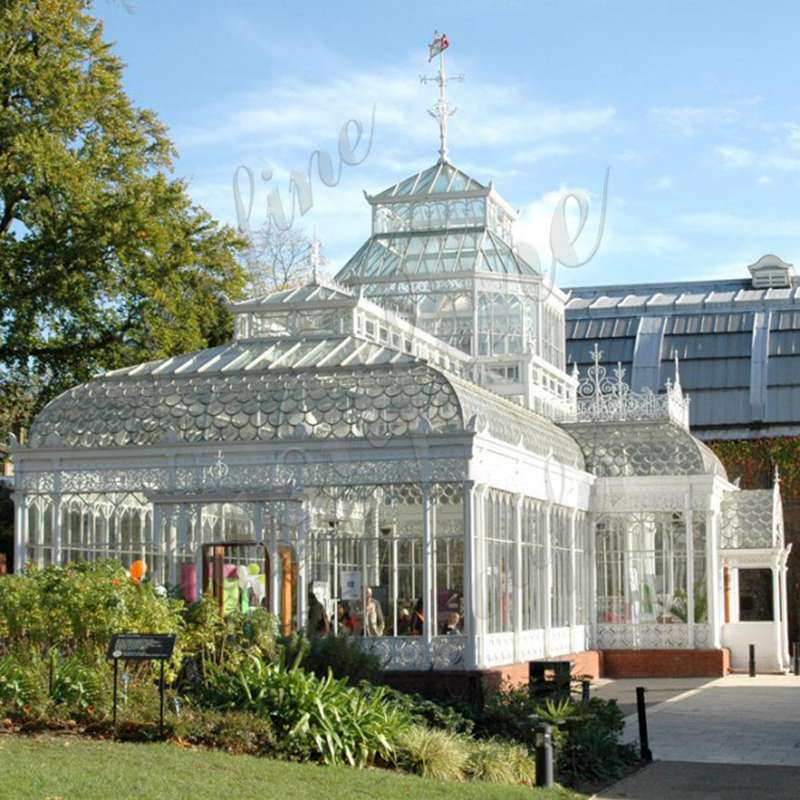 Iron Gazebo Introduction:
We could see the appearance of this gazebo is very large. Especially this gazebo not only has a lot of practicality but also has a strong ornamental quality. First of all, you could see that our gazebo decorations are very delicate and beautiful. Especially the flower-shaped decoration on the pavilion is full of structural beauty. The second is that the branches are attached to the perimeter of the gazebo just like the real thing. In addition, our gazebos are equipped with multiple doors and windows. So you could enter the gazebo from different directions. This further highlights the utility of the wrought iron pergola designs.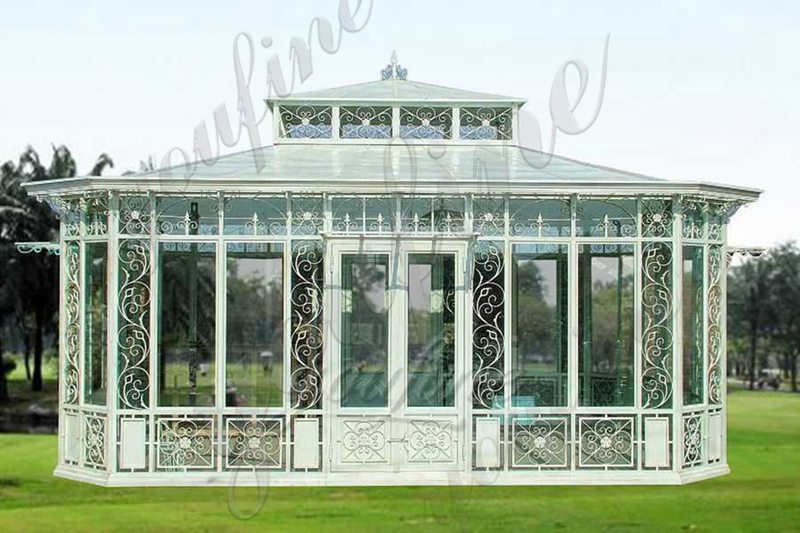 High-quality Double-layer Tempered Glass:
In addition, the glass of our wrought iron garden gazebo is double tempered glass. Such high-quality glass has strong safety performance. Therefore, the pavilion as a whole could withstand severe weather such as snowstorms. In addition, we could also install radiation-proof double-layer insulating glass for you. Such glass could resist UV rays, so you could have a good time while protecting your family better.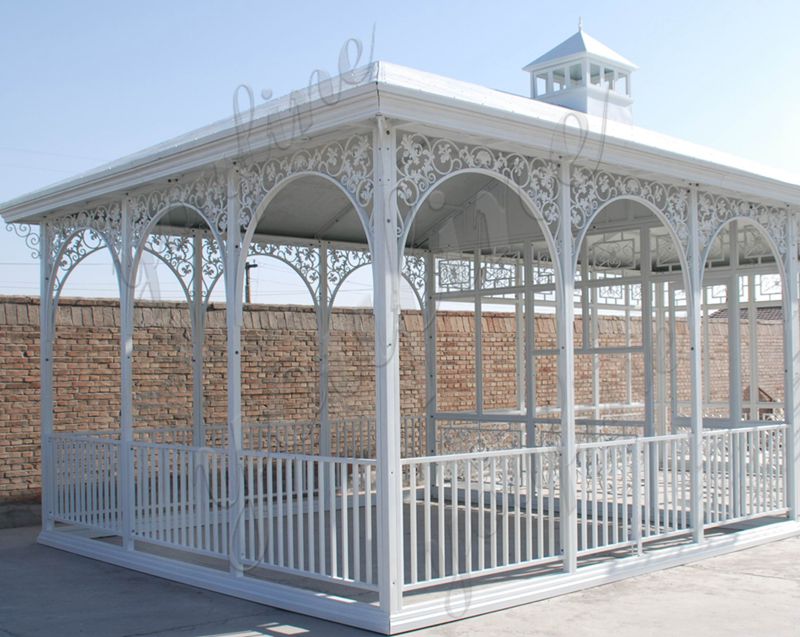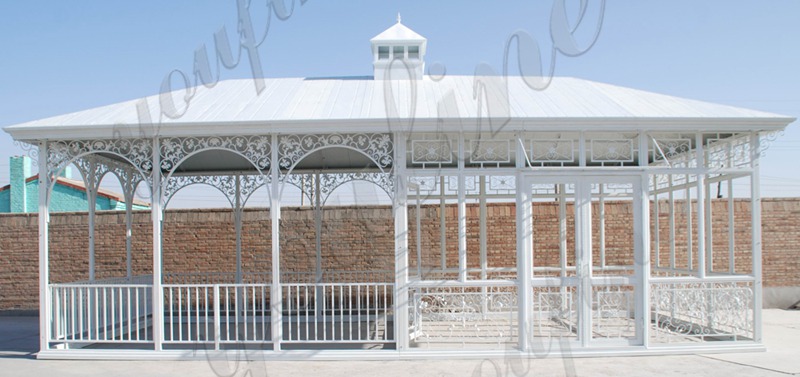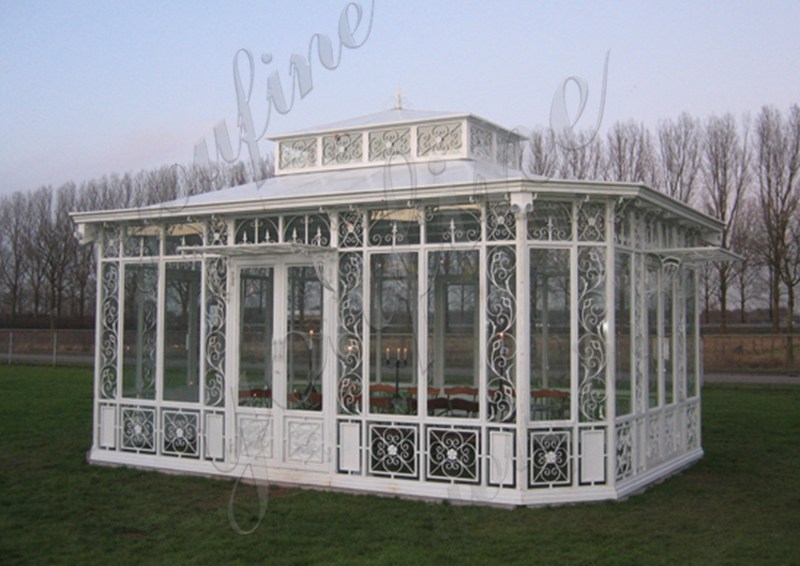 YouFine has Extensive Experience:
This garden wrought iron gazebo is the main product sold by YouFine Sculpture. And this new white gazebo is very popular. Second, we sell a lot of these gazebos every year. Without a doubt, our experience in making and selling gazebos is vast. Especially we export a large number of gazebos all over the world every year, so our price for purchasing raw materials is extremely favorable. When you choose our wrought iron gazebo for sale, you not only save more money but we guarantee to forge a high-quality gazebo for you.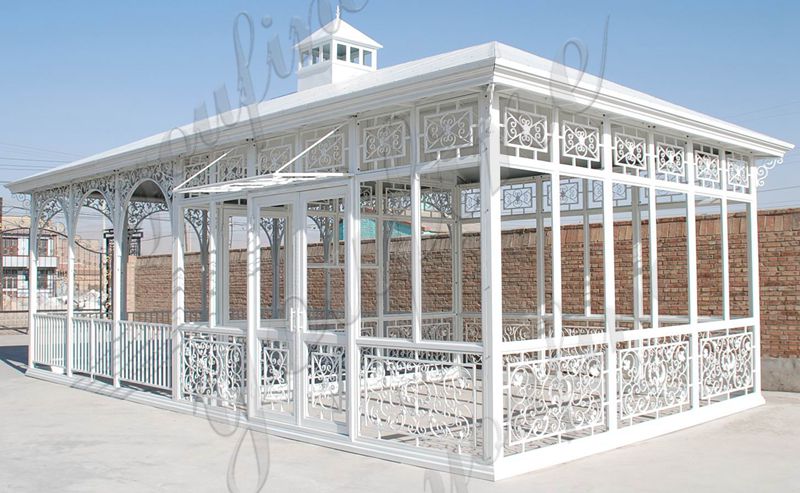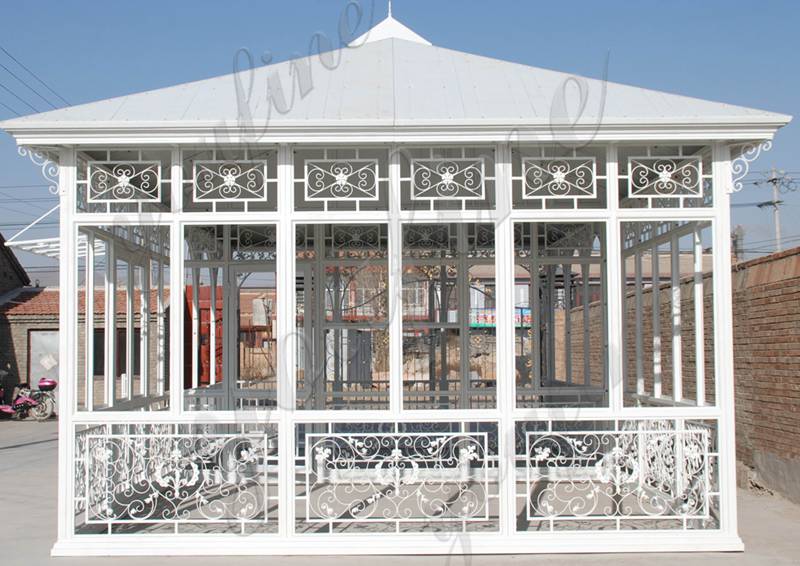 Feedback from Customers:
Recently we just finished this garden wrought iron gazebo. This is our Italian client who is a successful businessman. He has been busy with his career for many years and has no time to spend with his family. As a result, he also missed a lot of the time when the children were growing up. Now he has achieved great success in his career. So he wants to spend more time with his family. Then he bought us this garden wrought iron gazebo. This gazebo allows them to enjoy the view while they are together.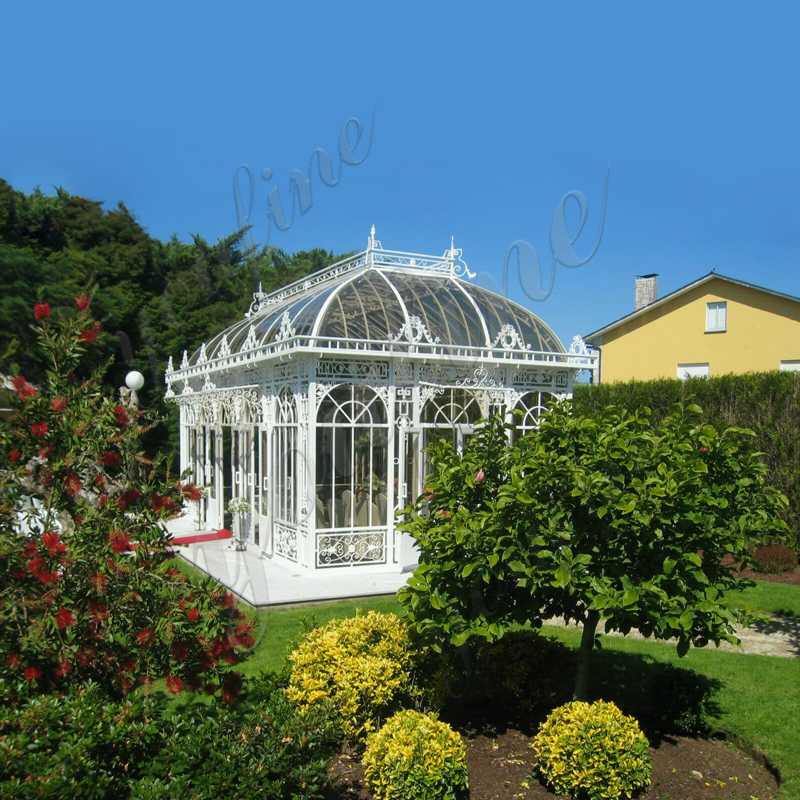 He found this gazebo on our website and, he knew we could also accept customs. So he was happy to provide the design he wanted. Then we made this garden wrought iron gazebo as per his request. This gazebo is rectangular and very pretty. He could play and chat with his family and enjoy their time.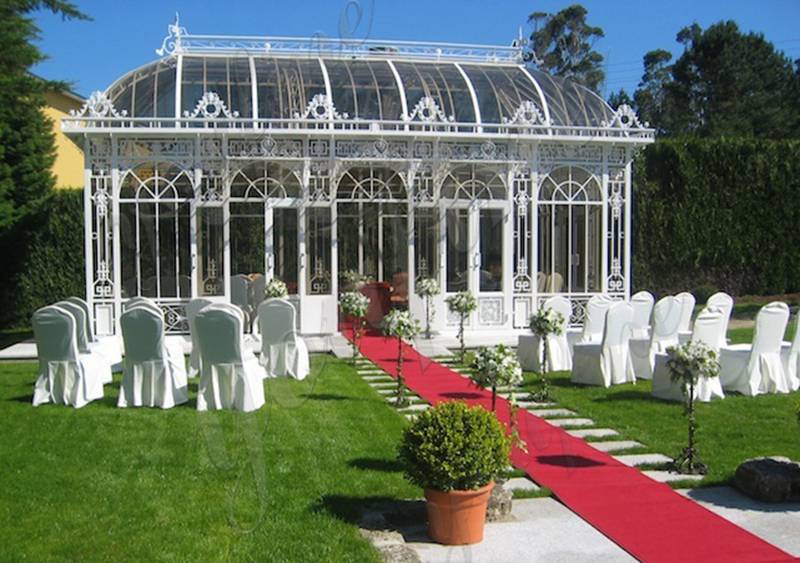 If you also like this garden wrought iron gazebo, please feel free to contact us! Our gazebos could meet many of your requirements. Whether you want a party or a wedding, this is an excellent choice.
Last Article
:
the Bronze Wall Street Bull For Brazil Customer
Next Article:
Hot Selling Bronze Decorated Self Made Man Statues for Garden BOK-400