Outdoor Large Bronze Sitting Lion Sculpture with Ball
Updated 11/6/2017 10:40 AM By George Wang
This is a customized Bronze Lion Sculpture for American customers. At first, the customer was not sure the design and size of the lion, just wanted to put a pair of lions in front of his house.
Different lion design represents different meanings, because the customer was going to put the lion in front of house, it was the best to reflect the dignified, calm of lion. After a few days of screening, we recommend three designs for customer, finally customer chose this Sitting Lion Sculpture.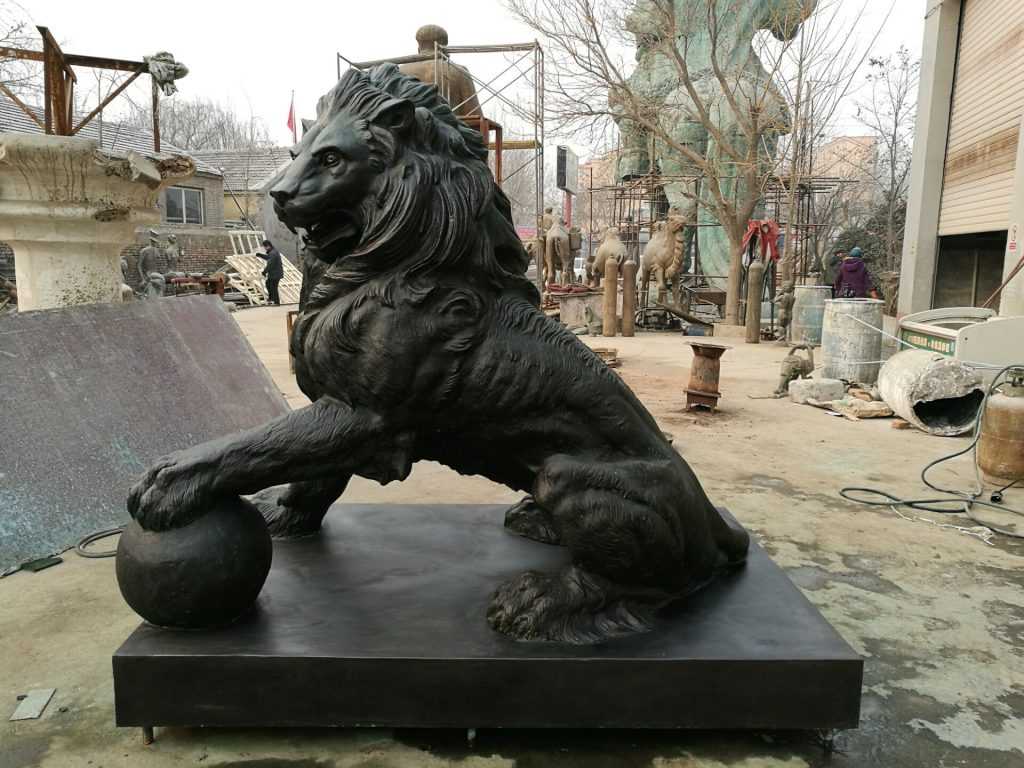 Because it is casting bronze technology, it needed to make clay mold at first, so that the quality of the final sculpture can be guaranteed.
Clay Mold: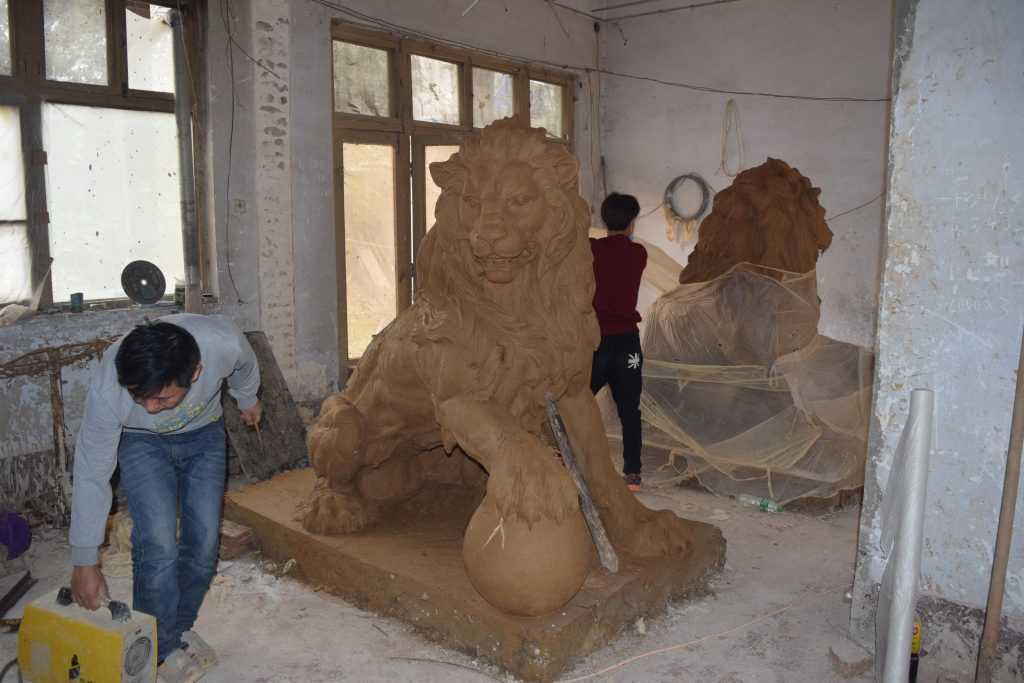 From the clay mold to the final sculpture, it spent masters' 50 days to complete. During the whole sculpture making, we confirm the details with customer always, until it could meet customer's requirement.
Customers was very agree with this lion, and gave us a feedback of  installing.
Installing feedback: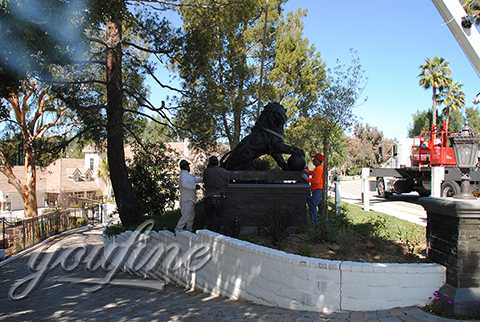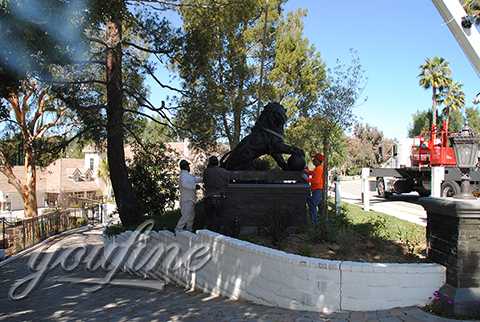 Last Article
:
garden decor Bronze Rabbits Sculpture for Our Zelanian Client
Next Article: