Hand Carved White Marble Georgian Fireplace Mantels Feedback from New Zealand Client
Updated 10/28/2020 5:42 PM By lijingwen
In May of this year, a New Zealand client was very interested in our marble fireplaces after seeing our various fireplace design. When he contacted our sales, he clearly told our professional sales staff that he needed to choose two fireplace designs for his new house. Therefore, after a discussion with our client, he finally chose two classic white marble fireplace mantels designs.
And these pictures were sent to us by our client after the installation was complete.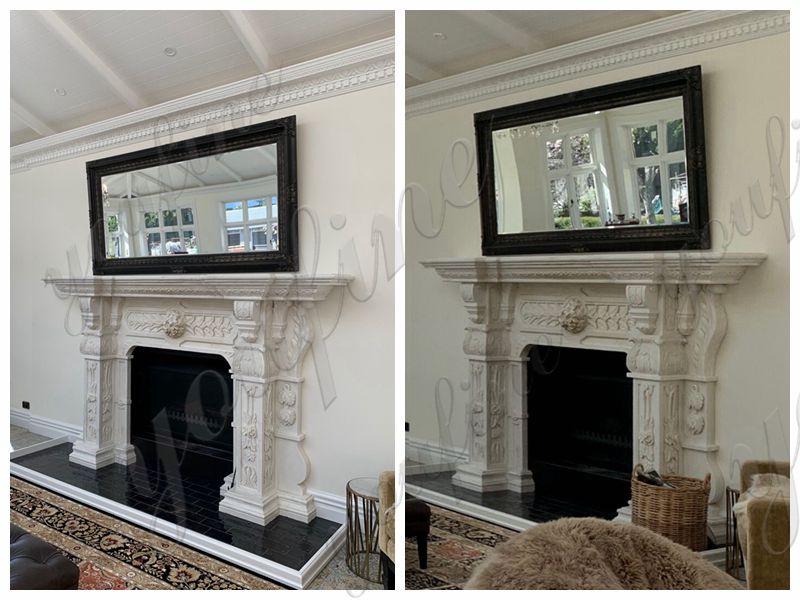 Why Choose You Fine to Order Fireplace?
First of all, our factory will definitely choose to use natural white marble stone to make all white marble fireplace mantels. To ensure the quality of the fireplace and the final carving details.
Second, the figure statue and patterns on the fireplace will be carefully carved by our master. We have professional carving masters who have been engaged in the carving field for more than 30 years. And their carving techniques are all inherited from their father. Therefore, the carving details of our marble fireplace must be very three-dimensional and deep.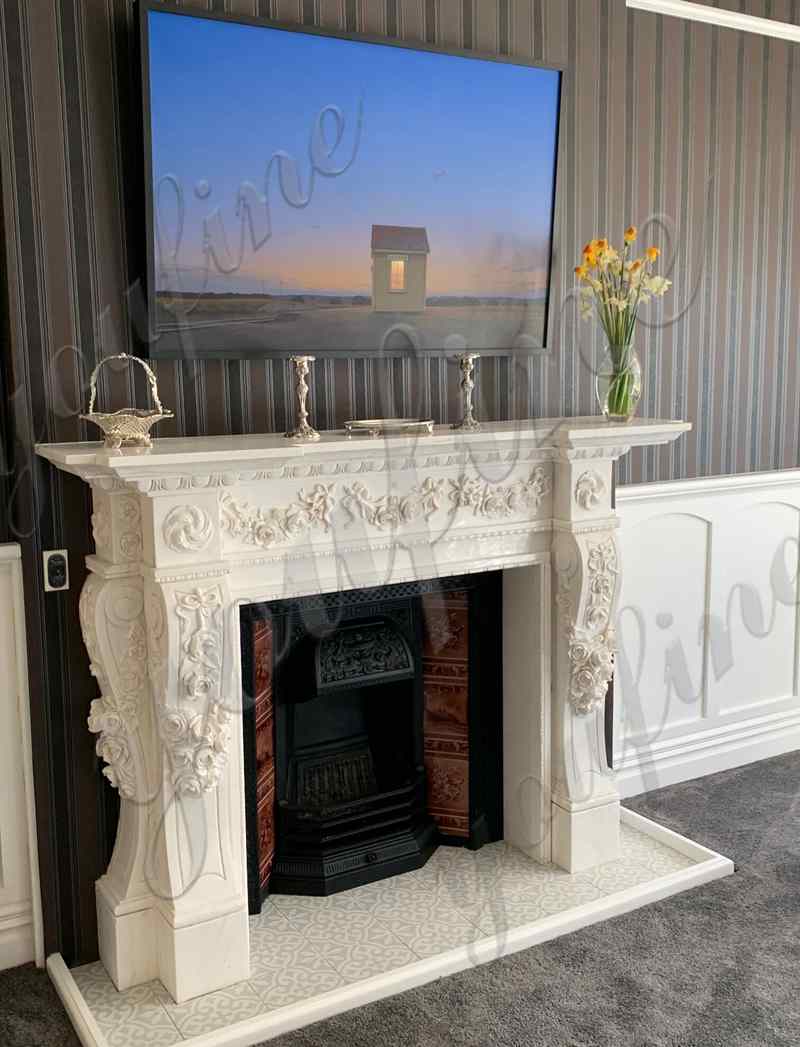 Third, we control the size of these white marble fireplace mantels very strictly. Our master will strictly follow the size requirements confirmed with our client.  Regardless of the inner diameter or outer diameter size of the fireplace, the error of each part will not exceed 5 mm. Ensure that the finished fireplace can be installed flawlessly.
Fourth, because the fireplace is prone to damage during transportation, we are very strict with product packaging. Our factory will use a strong wooden crate for packaging, and the thickness of the wooden plate is 3 cm to ensure the safety of the fireplace. Of course, we will also cover full insurance for the goods.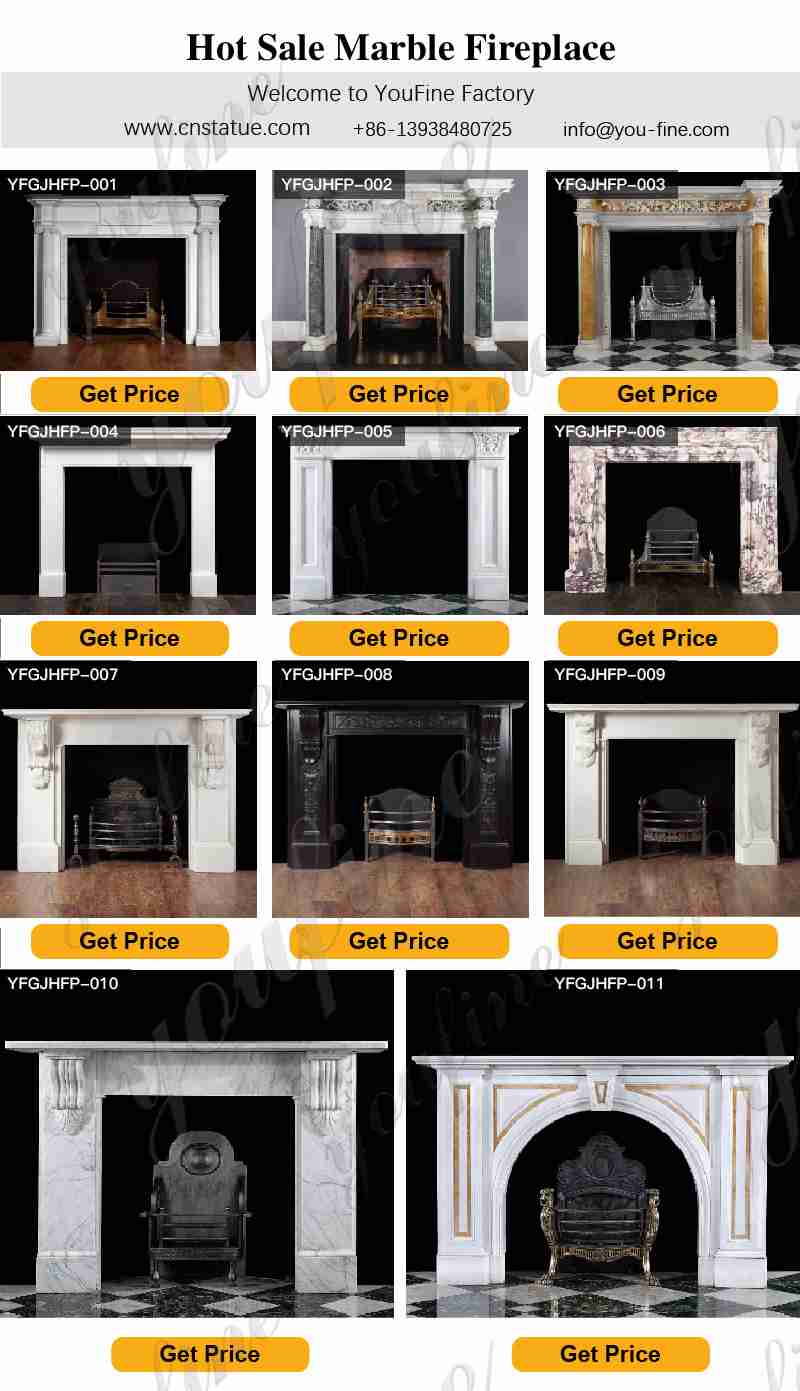 Because our professional sales staff patiently introduced the advantages of our marble fireplaces for clients. Then our New Zealand client has great trust in the service of our products. I believe that with our factory's professionalism in fireplaces, we must provide customers with satisfactory white marble fireplace mantels.
Last Article
:
Outdoor Three Wise Monkey Bronze Statues from Factory Supply BOKK-376
Next Article:
Life Size Abstract Cute Childhood Bronze Sculpture Artwork on Sale BOKK-895