Marble or Granite Which Materials to Choose Make Monuments?
Updated 04/7/2020 3:48 PM By lijingwen
When choosing headstone, tombstones or monuments to commemorate lost loved ones, it is important to consider the materials that would be used. Therefore, marble and granite are the two most commonly used materials. These two materials have unique advantages, so people usually hesitate to choose which material to make the tombstone.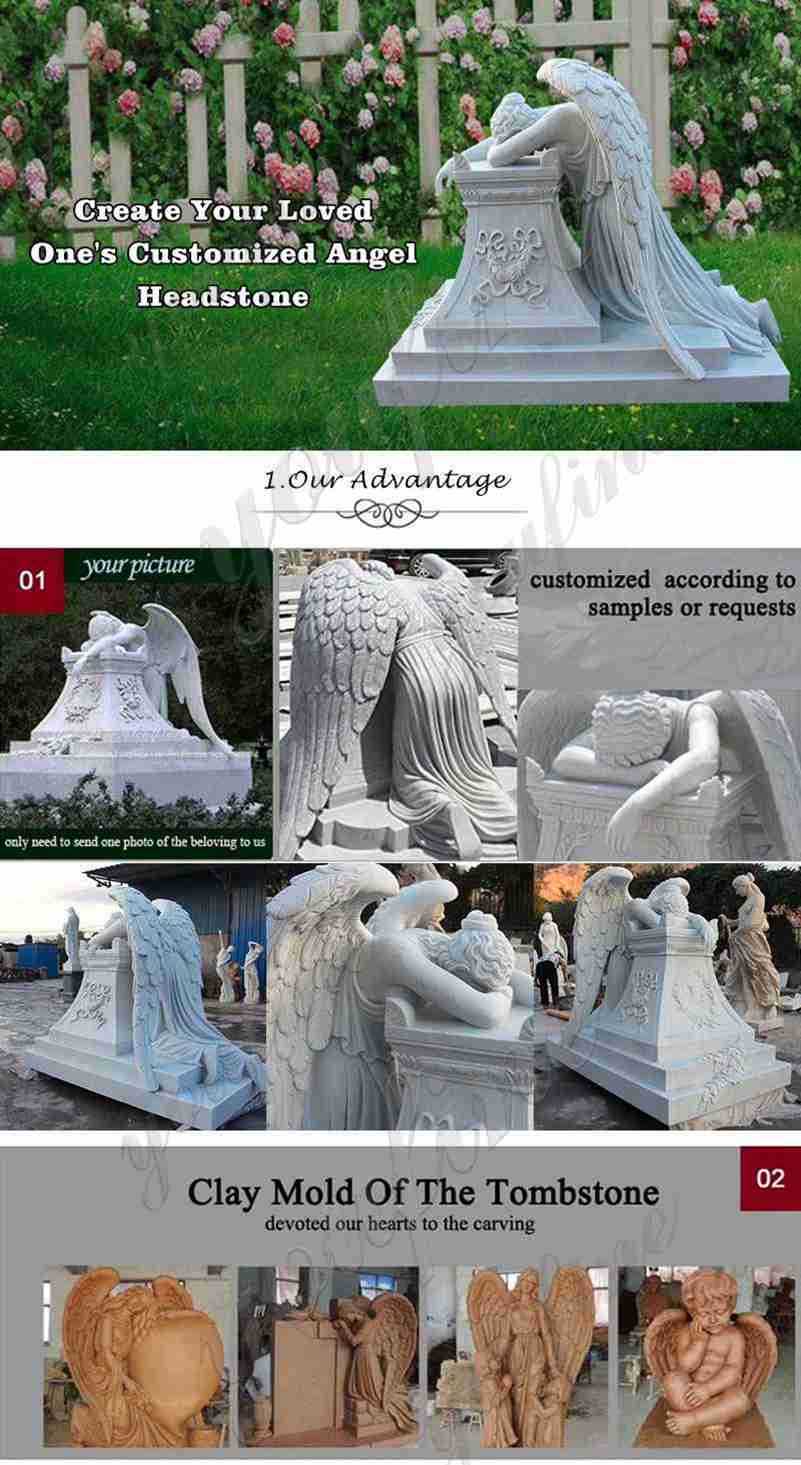 So first of all you need to be clear, what is the difference between marble and granite?
Let's first introduce the difference between marble and granite materials:
Marble is made from limestone, a type of sedimentary rock that contains calcium carbonate that reacts with acids. The marble is soft enough to be scratched with a blade. In fact, a scratch test with a knife could determine marble from granite. If the stone is easily scratched, then it is marble. Because of its soft material, marble could be used to make tombstones of various shapes and carving patterns.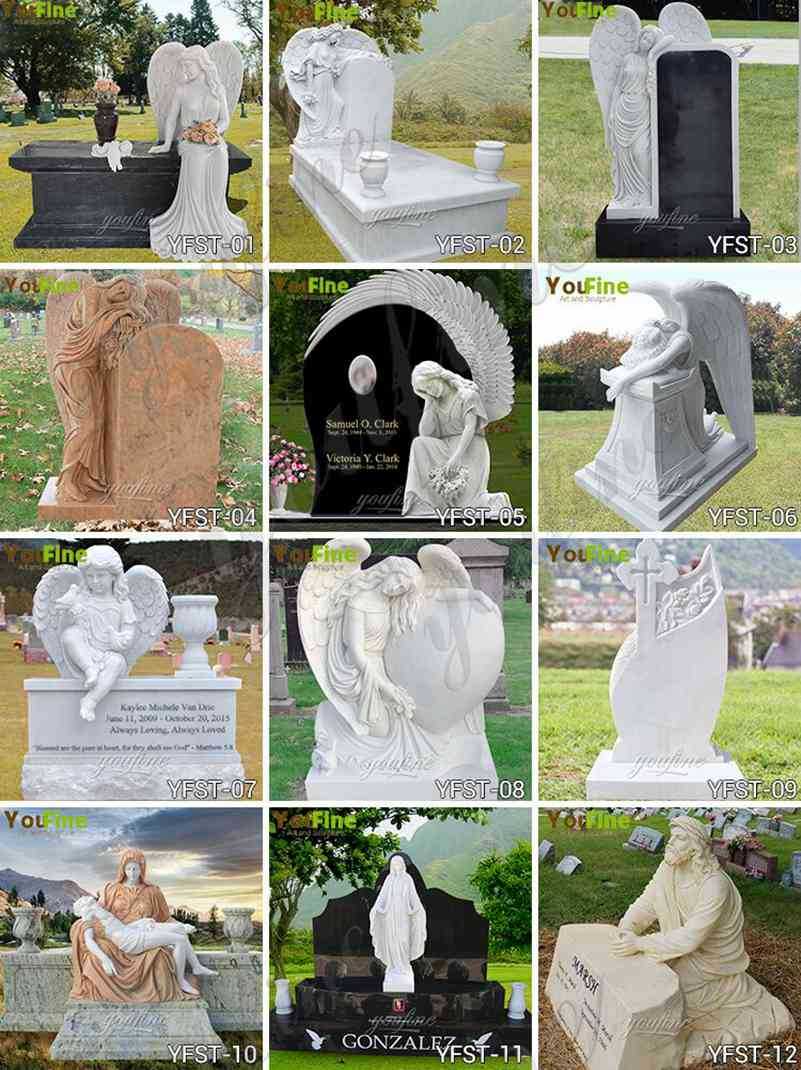 Granite is an igneous rock, meaning it is formed by the cooling and solidification of magma or lava. This forms tough and durable rocks that could withstand climate change, rain, sleet, snow and salt. It is difficult to scratch the granite with a blade. Granite has heat resistance and water resistance, so it is also an excellent choice for headstones and monuments.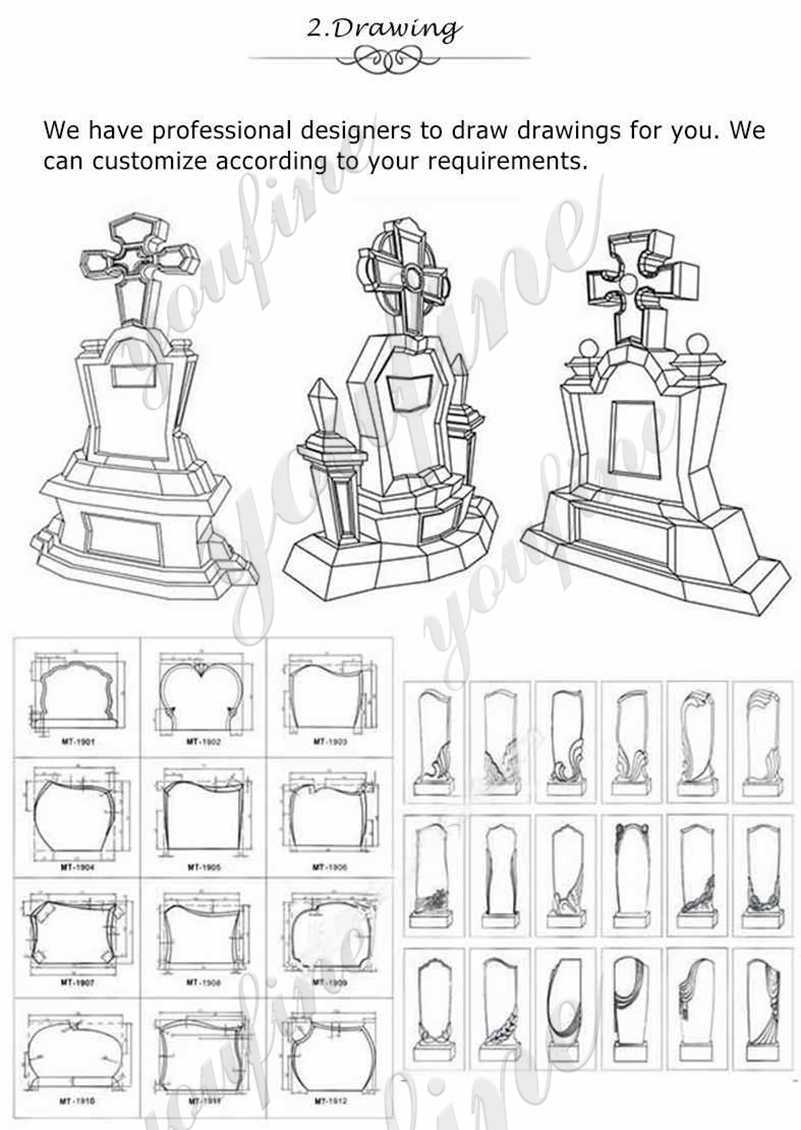 The difference between design and colors:
Although marble comes in many materials and colors, but the most commonly used colors for monuments and tombstones are traditionally white or gray. Natural marble could be carved into exquisite sculptures and other beautiful patterns. When used indoors, marble could be made into a very long-lasting and beautiful design. If you are looking for bright white monuments, then marble may be your best choice, because granite is not naturally produced in pure white.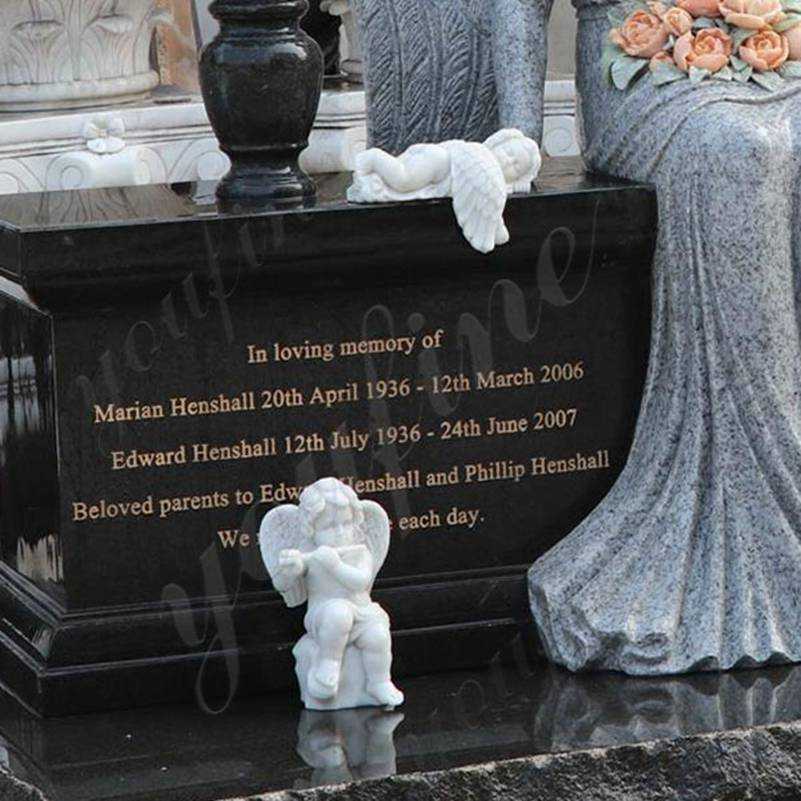 Granite comes in many colors, including black, gray, red, pink, brown and so on. Each granite stone would have its own unique color change, mainly because 'flecks' are a natural part of the original structure of the rock material. Another advantage of granite as a tombstone material is that it could be laser etched well.
Due to the hardness of granite, laser etching could be used to customize tombstones and statues. In addition to the name and date, beautiful phrases, Bible verses and even images could be carved on the granite to create a truly unique memorial for your loved ones. . Because granite is very durable, it can be finely etched without being eroded by the weather.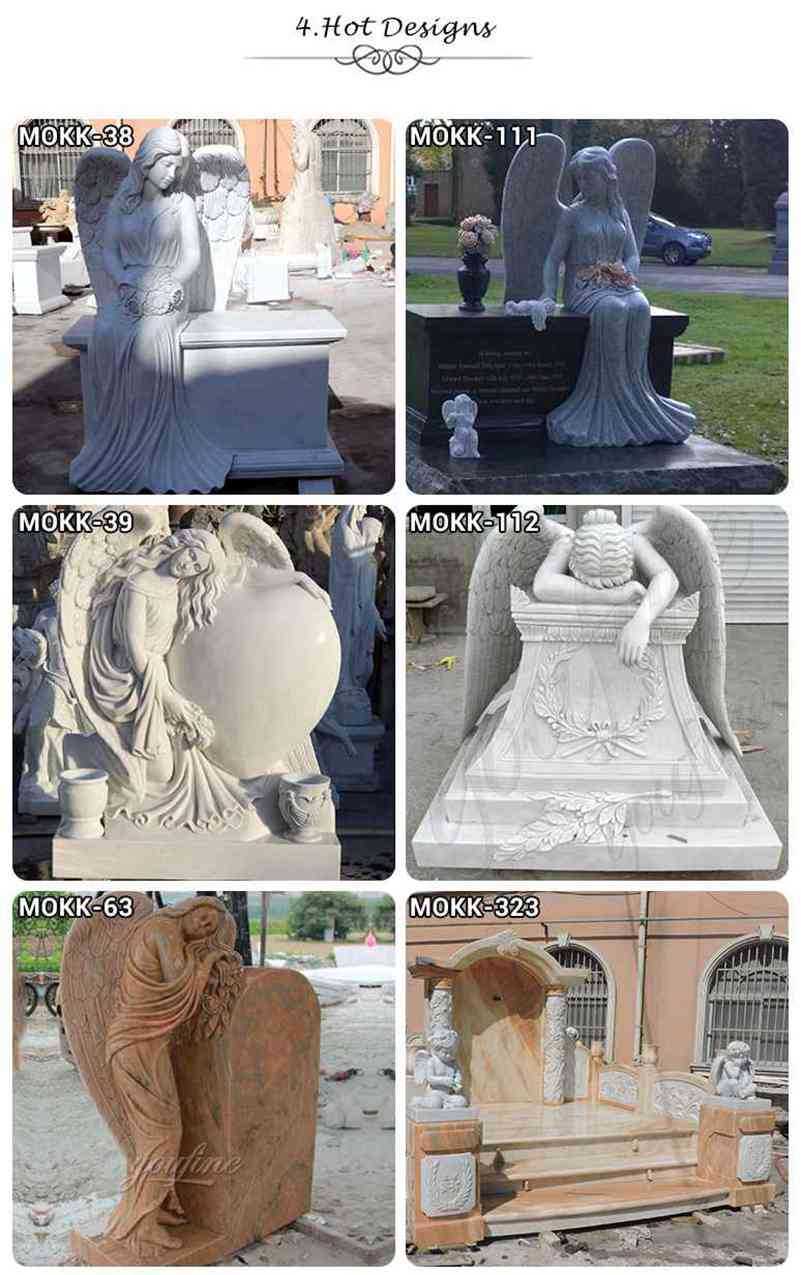 The above are the advantages of using marble and granite materials to make tombstones or monuments. You Fine Art Sculpture is a carving factory with rich experience in headstone, tombstones or monuments. So we could provide customers with any tombstone or monument design. In addition, we could customize the monument to your satisfaction according to your material and design requirements. If you have any needs, please feel free to contact us.
Last Article
:
High Quality Granite Heart Shaped Headstone Monument Supplier MOKK-564
Next Article:
Grand Classical Greek Style White Marble Pavilion Gazebo with Elegant Woman Statue Suppliers MOKK-28