Bronze Reindeer Statues Feedback from Buckhorn RV Resort's
Updated 11/29/2022 4:59 PM By lijingwen
Why Do People Like Bronze Deer Statues?
Deer in the West represents wealth, auspiciousness, and power, and symbolizes the pursuit and yearning of the owner. In fact, this came from Europe in the last century. At that time, hunting was a common entertainment and way of life in people's lives. Therefore, deer is also one of the main animals that people hunt.
Some nobles cut off the deer heads and hung them in the castle or the living room of their homes to show their bravery and superb hunting skills. Later, it gradually developed into a kind of artwork hanging in a conspicuous place at home. Finally, the bronze deer statue has gradually become one of the animal statues that people like very much.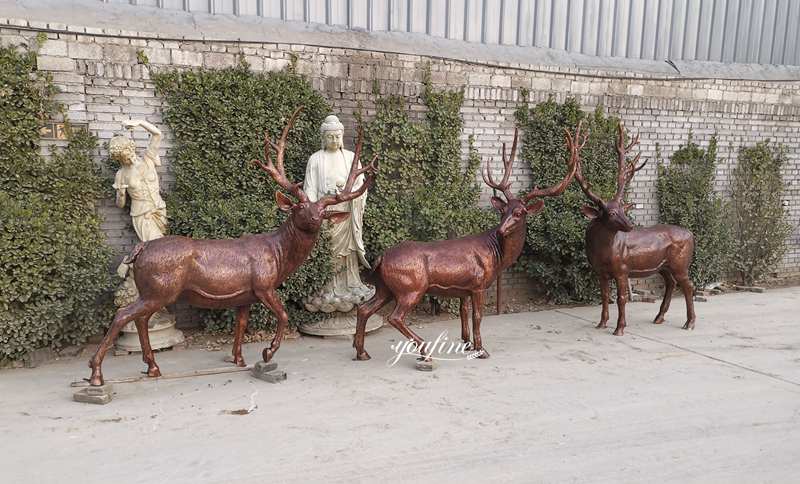 The Most Popular Deer Statue Design:
This set of bronze reindeer statues is composed of three stags. This is the most popular deer statue design from the YouFine factory. This group of deer statues is popular in many regions and countries around the world. Our factory has a 1:1 clay model of these deer statues. So if you choose this group of bronze deer statues, you could save the cost of the clay model. The most important thing is that it also saves the time of making clay models, we could also guarantee fast delivery, and you could receive the goods quickly.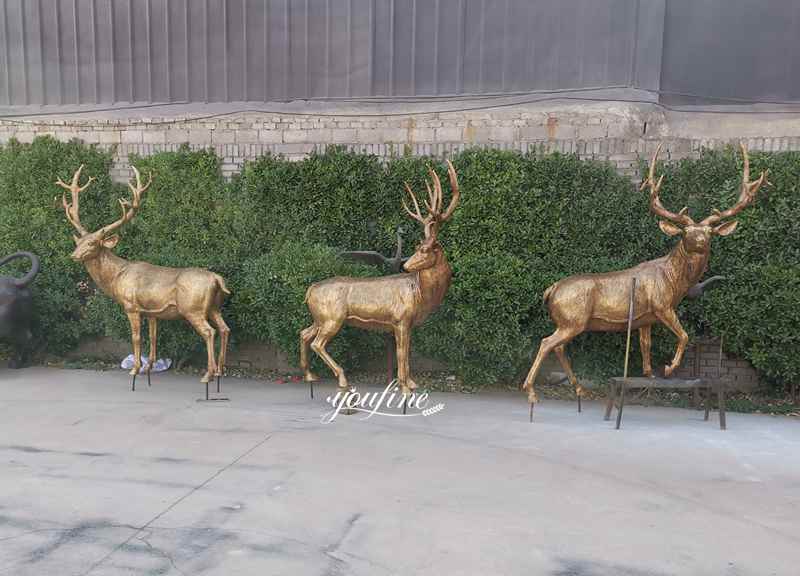 Why Choose Our Deer Statue?
First of all, our 1:1 clay model is very vivid and lifelike. YouFine has clay mold masters who very specialize in animal clay model making. They are very knowledgeable and familiar with the structure of animals, and they are very passionate about the animal clay sculpture business. So the animal clay model made by our masters could well capture the essence and details of the deer.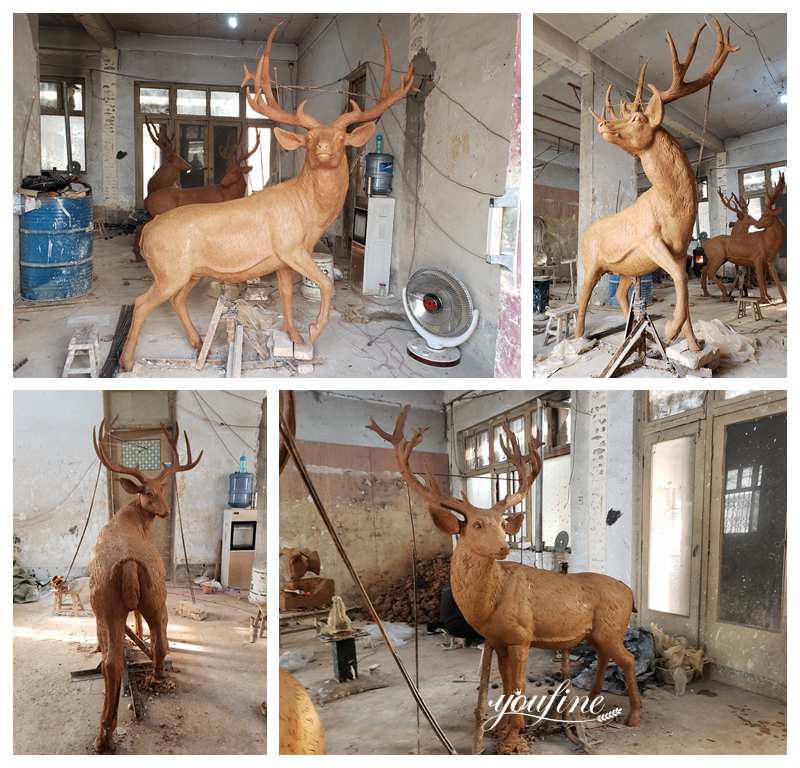 Secondly, our bronze casting process is very sophisticated. We have always used the most traditional lost wax method to make each bronze statue. Of course, we also improve and upgrade the process. We would use the silica sol process to replace the ammonia process to improve the quality of the statue. Therefore, our bronze statue would not produce any white spots when placed outdoors.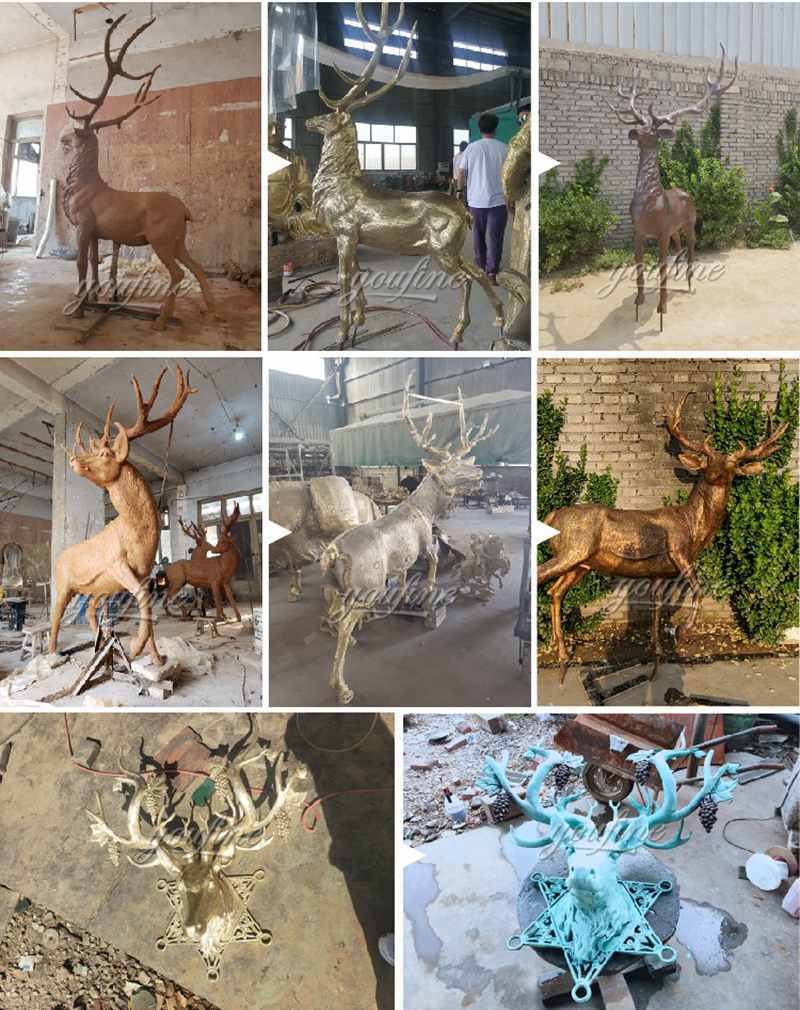 Feedback from Customers:
Below is a picture of feedback from one of our Americould customers. Our Americould client placed this group of bronze reindeer statues on the plaza of his local resort, named Buckhorn RV Park and Resort. Buckhorn RV Park and Resort is located in Huntington, Utah, between the Manti La Sal Mountain range and the San Rafael Swell.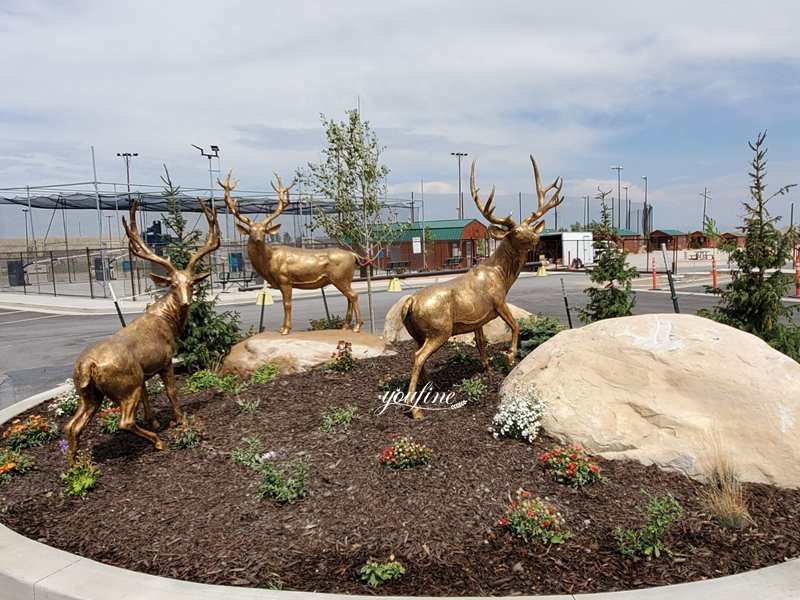 Of course, in addition to this group of bronze reindeer statues, we also have other exquisite deer statue designs. For example, various stag, reindeer, elk, moose statues, and so on. Our bronze deer statues have won praise and recognition from customers for their high quality and exquisite carving details. The pictures below are all feedback from our various customers.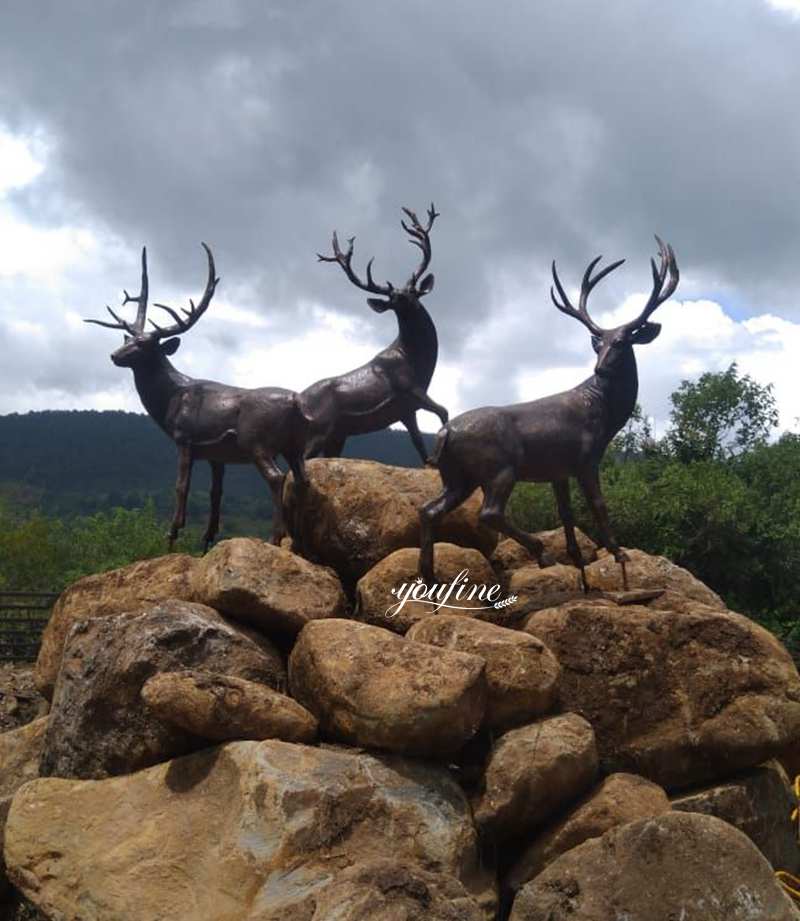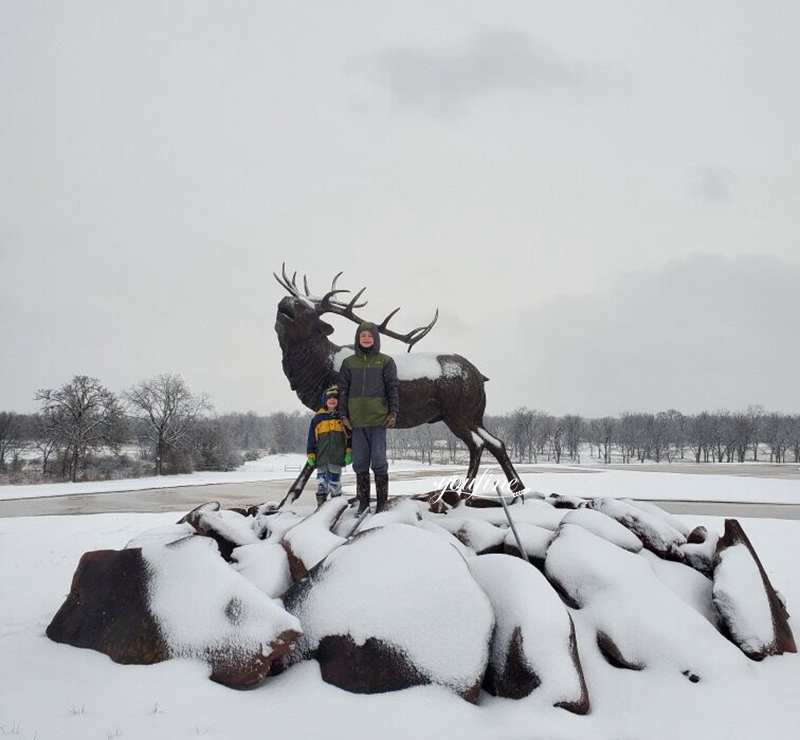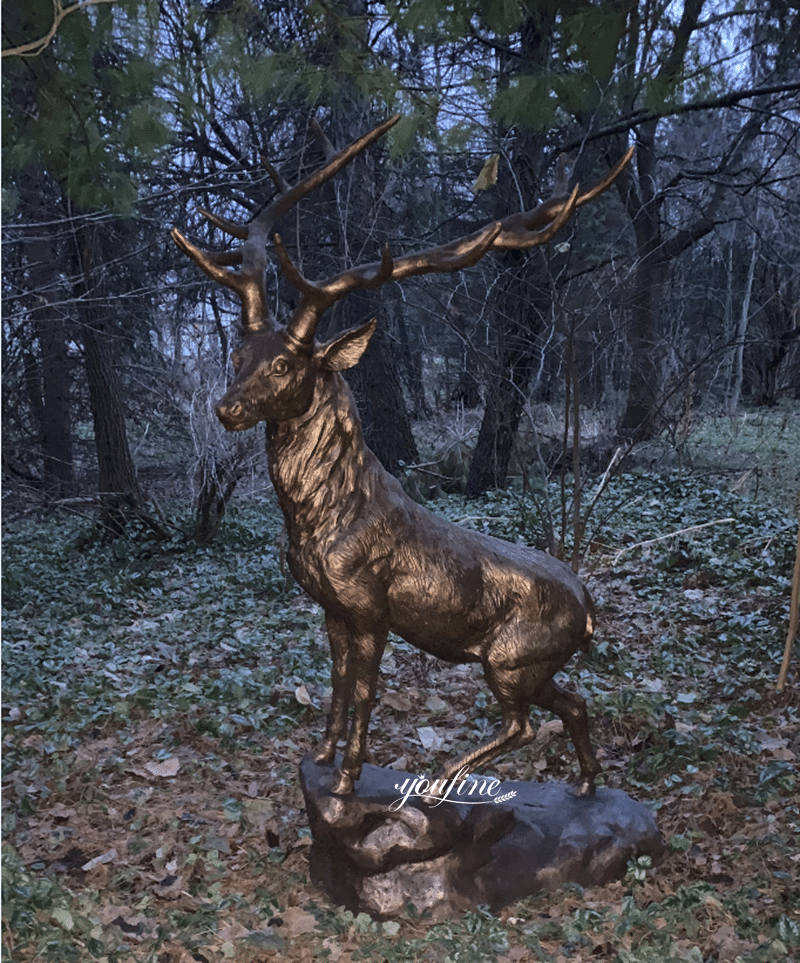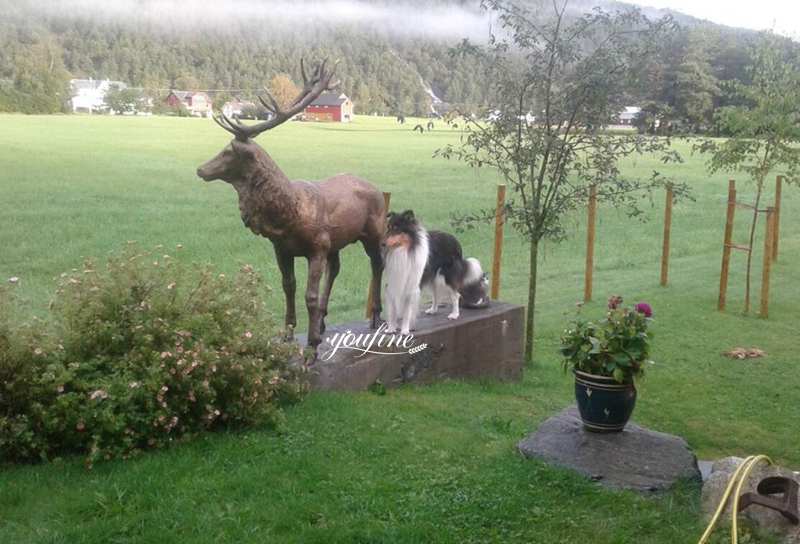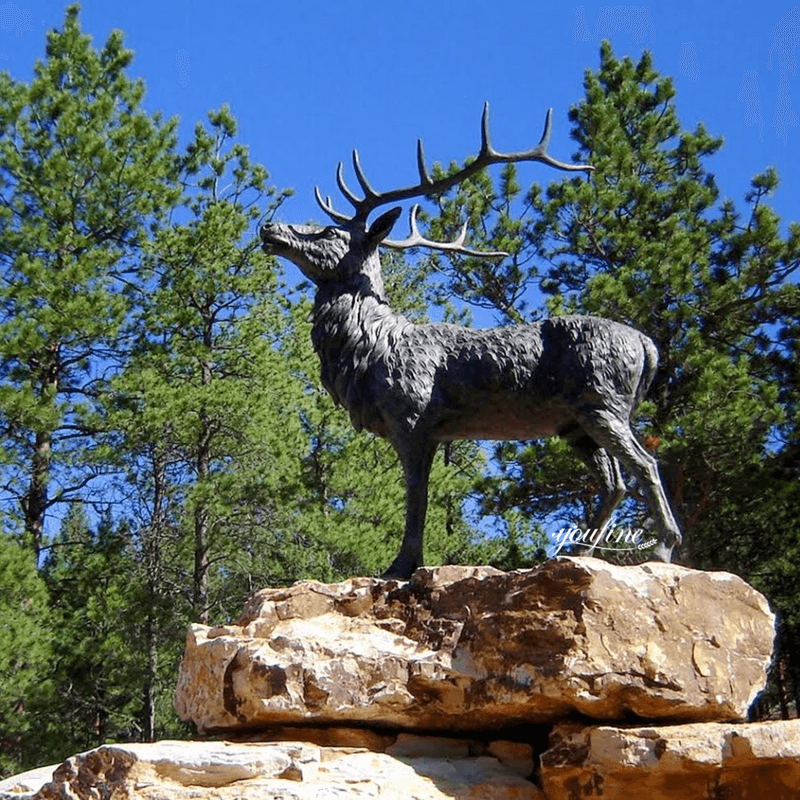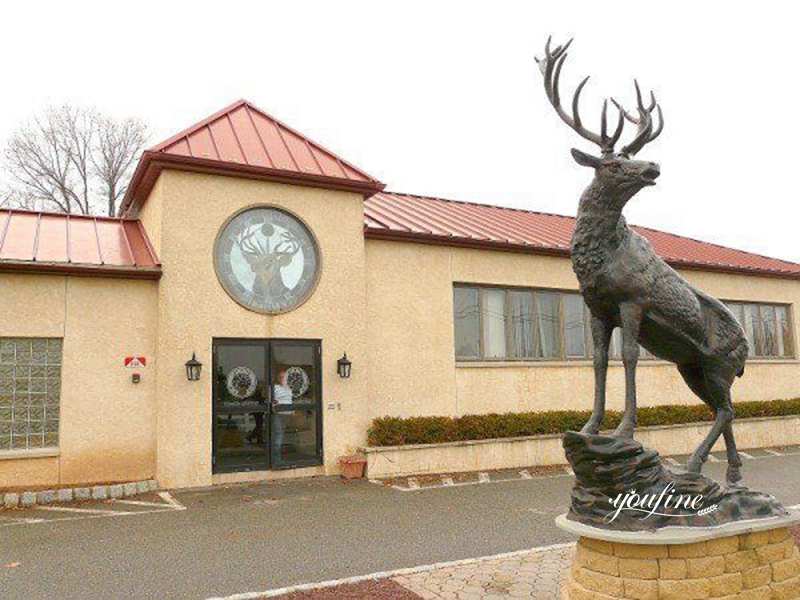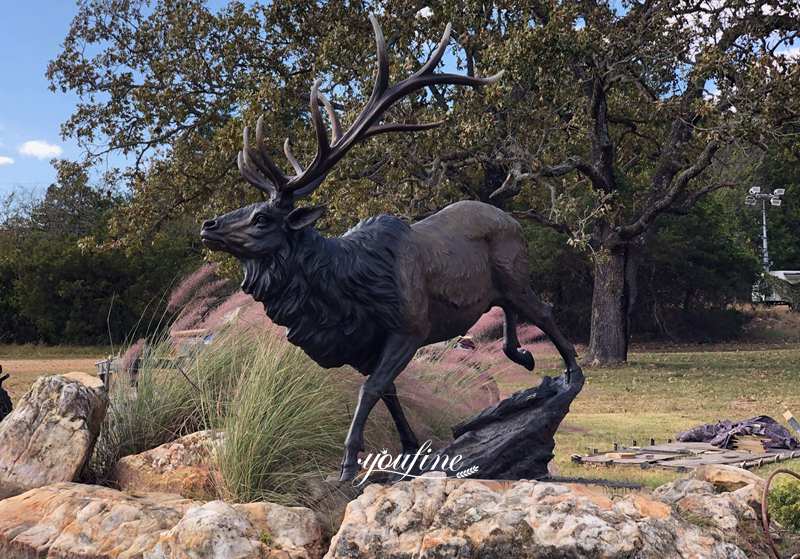 If you are also very fascinated and passionate about the bronze reindeer statue, then YouFine Bronze Foundry is your best choice.
Last Article
:
Life Size Bronze Kids Statue Garden Decor for Sale BOK1-032
Next Article:
Modern Metal Garden Sculptures for Sale Landscape Decor CSS-492