Bronze Jesus Sculpture from China Factory-The Best Decoration for Church
Updated 07/17/2020 7:01 PM By George Wang
About this Bronze Jesus Sculpture
Bronze Jesus sculptures have always been very popular in religious decorations. This Life-Size Bronze Jesus Sculpture is a very classic style and we have many domestic and international customers who have bought this sculpture. This Jesus sculpture is about 70 inches in size and shows Jesus praying.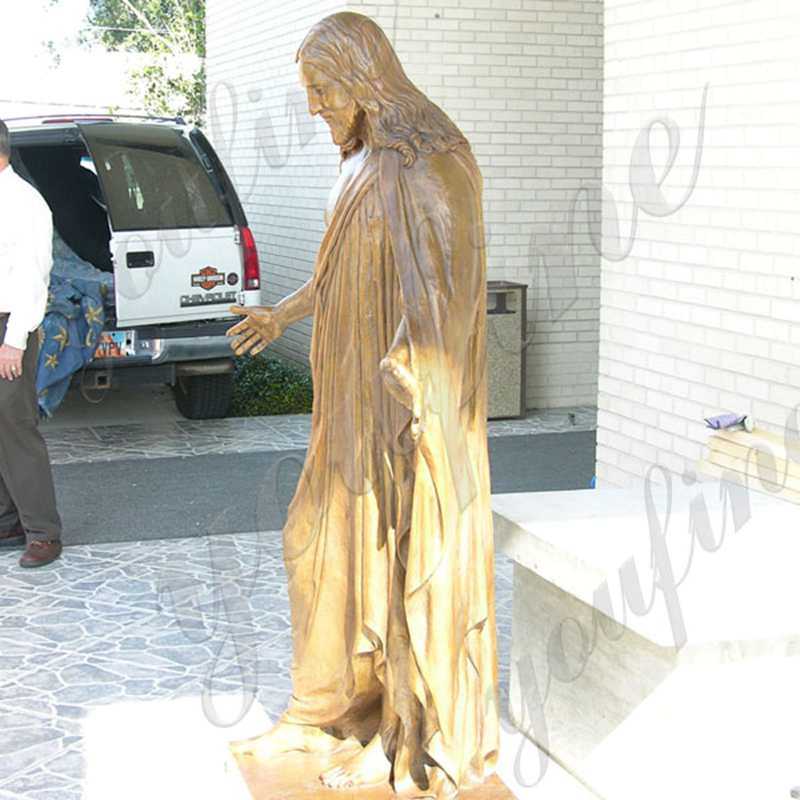 Our Craft
Here is how we make our bronze Jesus sculptures. Generally, we would first make the clay mold for the bronze sculpture, and we will follow a strict 1:1 ratio when making the clay mold. Then we will use plaster or silicone to turn the mold. When we have finished the mold, we will seal the melted paraffin wax and inject it into the plaster mold that will be prepared for the Good wax molds are wrapped in layers of quartz sand. We use the traditional lost wax method for the casting. When we have completed the above fabrication, we must sand and stitch the weld, then paint and seal the wax mold.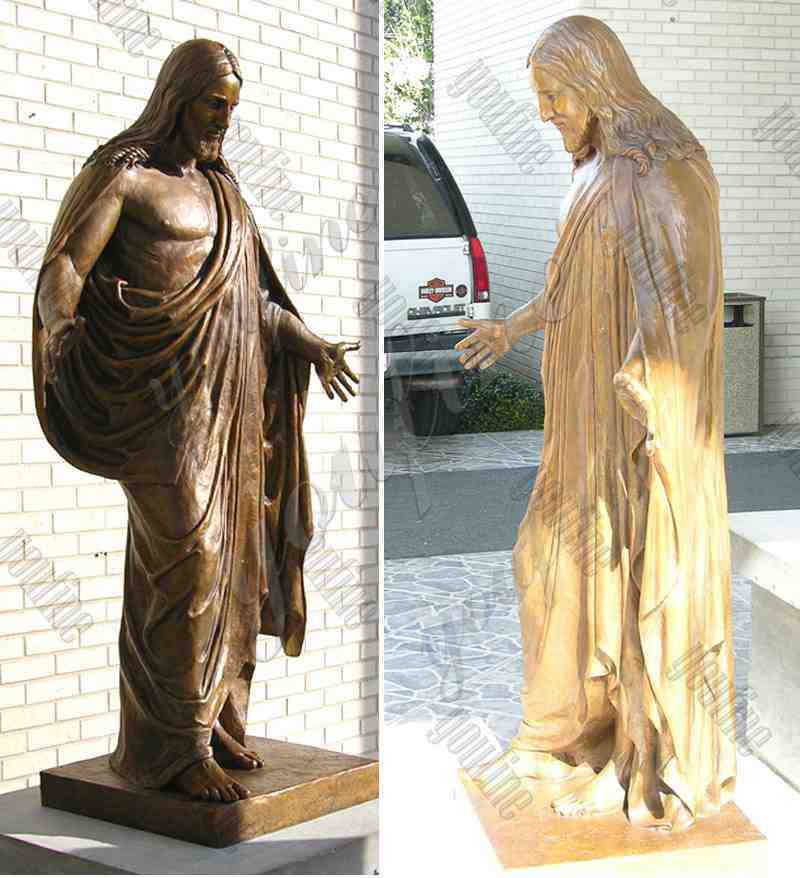 More designs
We also have many designs for Religious Bronze Jesus Sculpture. Whether you want to put it in a church or inside a garden, we have the right style to recommend for you. If you have your own design in mind, you could always talk to us too. We could create your design and provide you with our most professional advice. We have the most professional design team ready to severe you.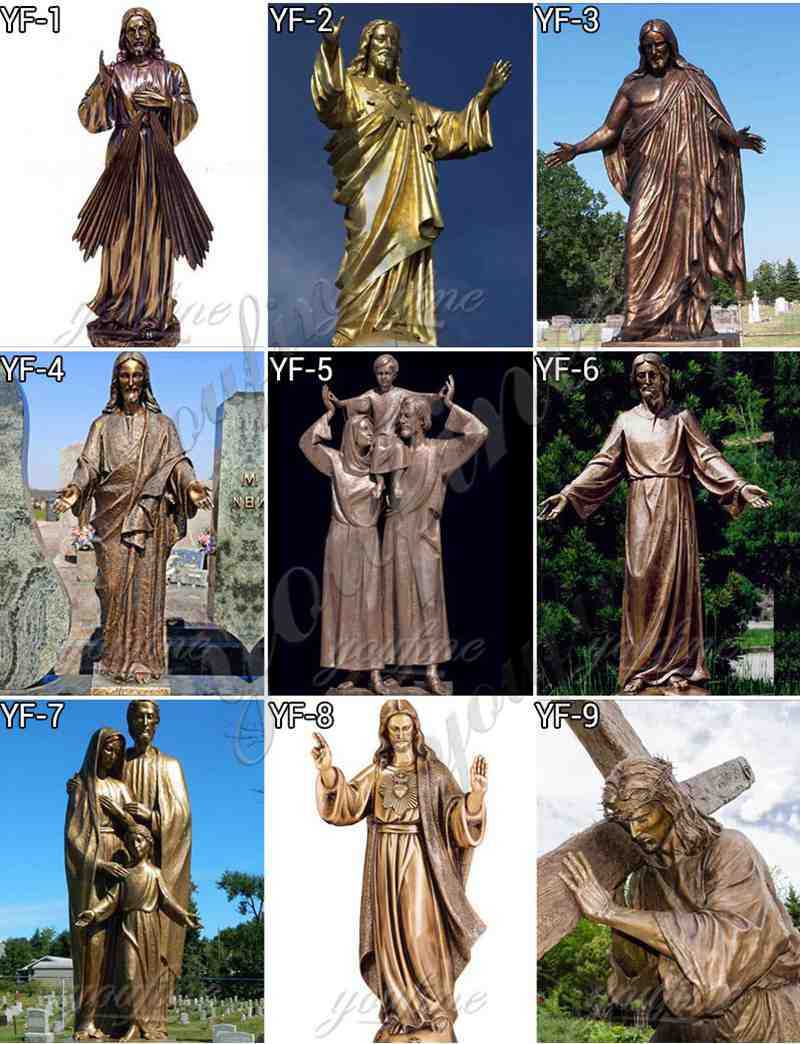 How to Purchase It?
This Bronze Jesus Sculpture is made by our factory masters. If you are interested in this sculpture feel free to send us an email or call us. We have some in stock right now about the Jesus statue so you could get the best price from us.
All of our bronze sculptures are factory direct, so we could design any style for you as well as offer you the best prices. If you would like more information about bronze Jesus sculptures, please feel free to inform us.
Last Article
:
Delicate Marble Sitting Angel with Wings Statues for Garden Supplier MOKK-243
Next Article:
Famous Art Ltalian Woman Sculptures for Garden Decoration Sale MOKK-244