Bronze Memorial Military Sculptures – The Best Gift for Memorial Day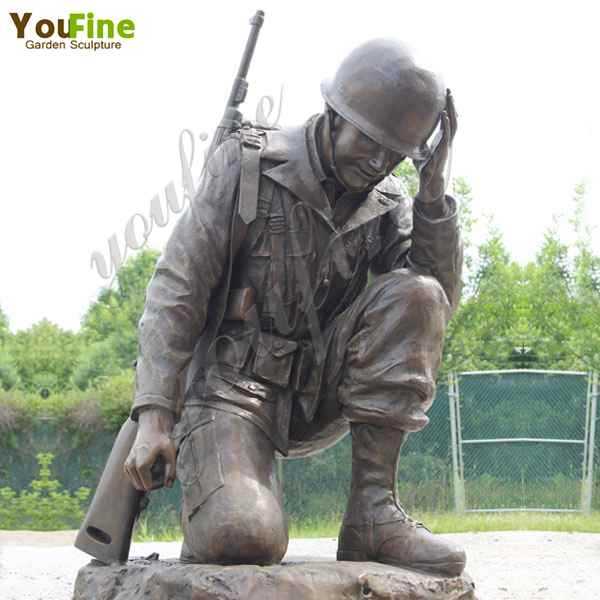 1. Memorial Day Introduction:
Memorial Day is a memorial day in the United States. Every year on the last Monday of May, we mourn the American officers and soldiers who died in various wars. The national mourning time starts at 3 pm Eastern Time.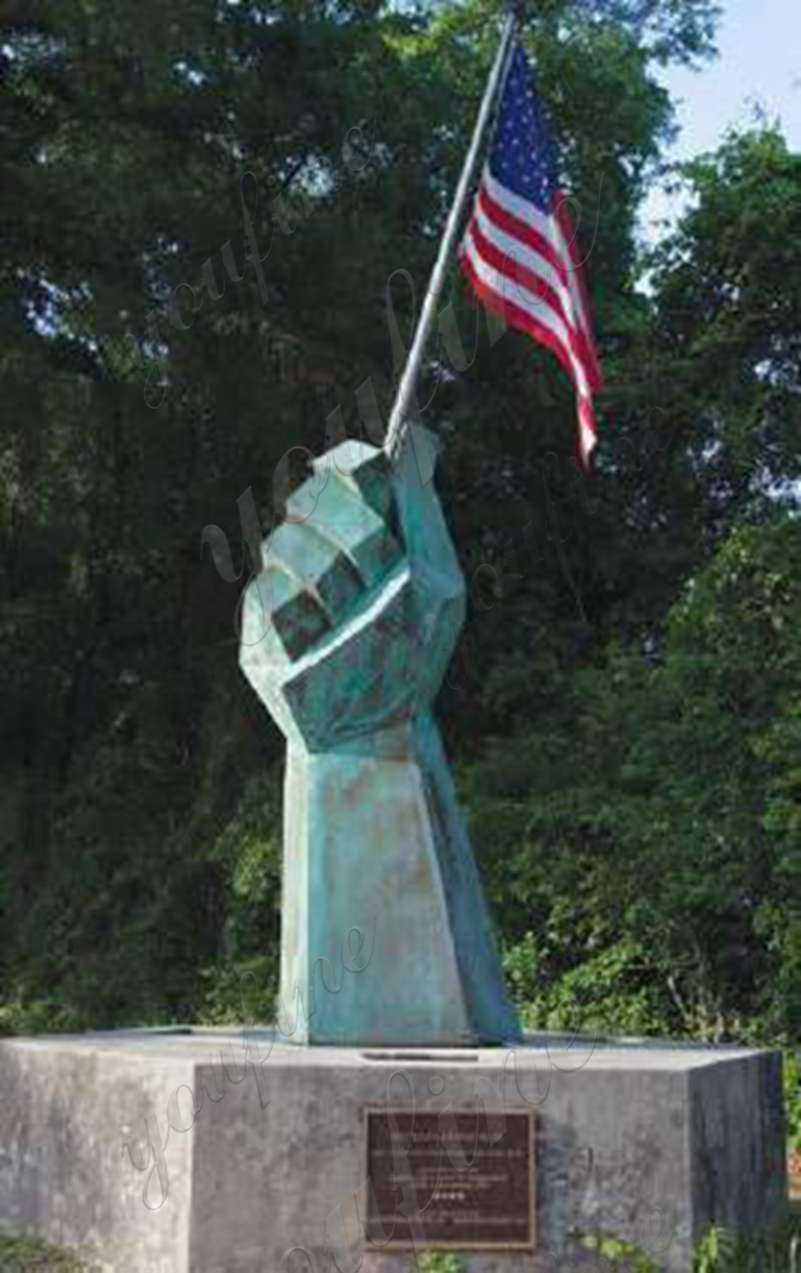 2. Origin of Memorial Day:
During the American Civil War of 1861-1865, at least 550,000 people were killed. At that time, many citizens began to lay flowers in front of the tomb of the fallen soldiers. Several cities in the north and south claimed to be the birthplace of Memorial Day, but President Lyndon B. Johnson declared Waterloo in New York State as the officially recognized birthplace in 1966.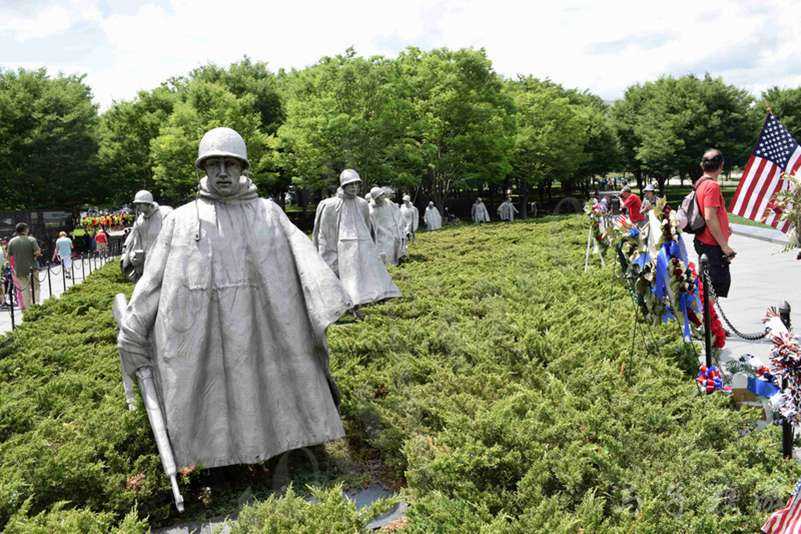 In 1865, Henry Welles, a pharmacist in Waterloo, suggested that the town formally appoint a day to commemorate the fallen soldiers of the Civil War. In 1866, Waterloo officially established a day dedicated to commemorating the fallen soldiers. In 1868, John Logan, a retired general who participated in the Civil War and the founder of a veterans organization, proposed that on May 30, each year should be designated as a memorial to the death of the country during the war. A special day for a large number of soldiers.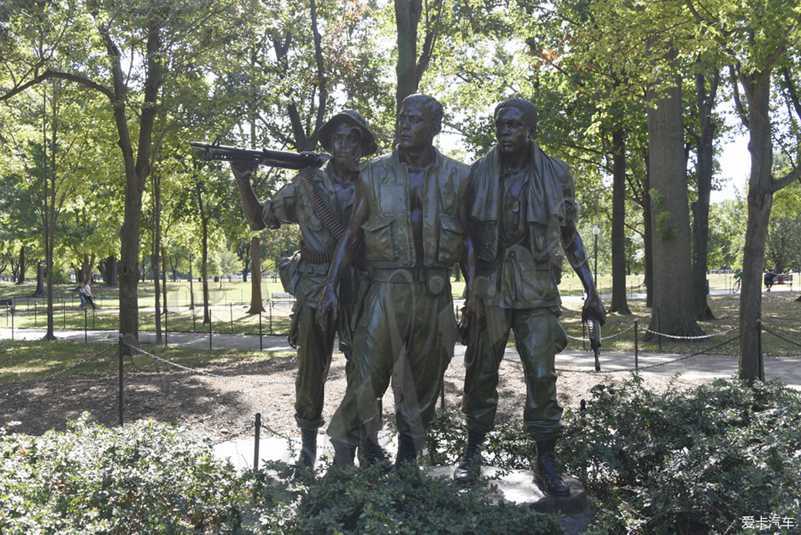 This day is called Decoration Day, and May 30 was chosen because it was the time when flowers bloomed across the country. By the early 20th century, almost all states had designated grave-sweeping days as public holidays. After the end of the First World War, the scope of the grave-sweeping day was expanded to commemorate all the soldiers who sacrificed their lives for the country during the war. After the end of the Second World War, Graveyard Day was renamed Memorial Day.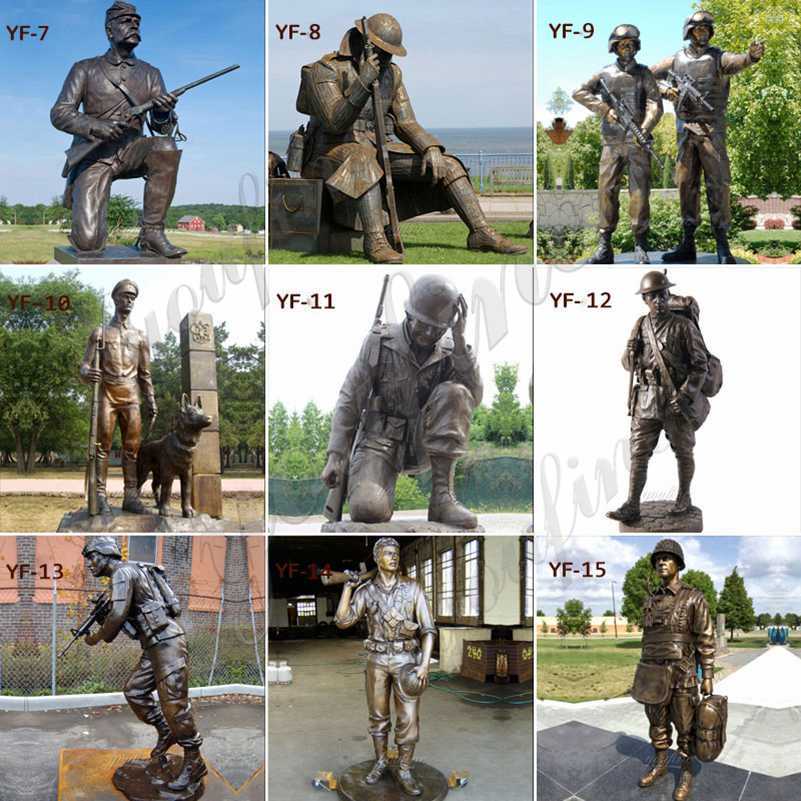 3. Anniversary events:
On Memorial Day, active soldiers and veterans of the United States lined up in long lines to the cemetery. They fired their salutes to the fallen soldiers and sounded the lights of the soldiers to rest in peace.
At the same time, on Day of Remembrance, from dawn to noon, the United States will lower its flag. The families and volunteers of the fallen soldiers went to the general cemetery everywhere, placed flowers in front of each tombstone, and inserted a small national flag.
All cities in the United States held a ceremony on the last Monday in May to pay tribute to those who died for the country. Remembrance Day is not limited to paying tribute to Americans in the military. It is also a festival of yearning. Both families and individuals miss their dear ones.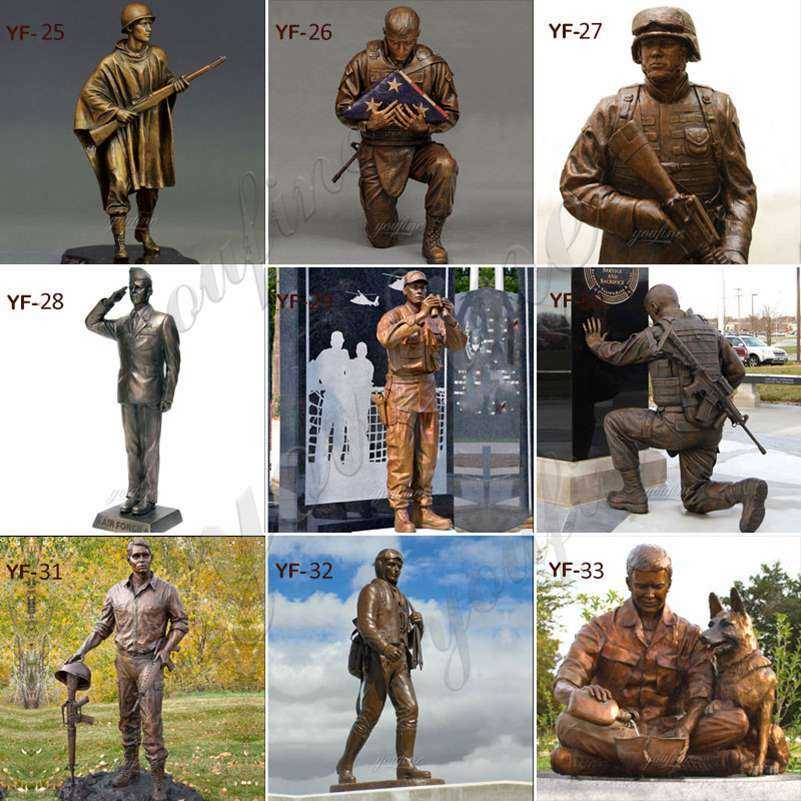 Of course, in these memorial cemeteries, there are also commemorative theme bronze military sculptures. These military sculptures can record the appearance of the sacrificial soldiers. And let us always remember these peace fighters in exchange for life. If you have veterans around you or relatives who have already sacrificed, why not customize a monumental bronze sculpture as a gift to them?
Last Article
:
Outdoor Catholic Jesus The Good Shepherd Garden Statues for Sale BOKK-622
Next Article:
High Quality Granite Marble Column for Home Decor Suppliers MOKK-576