Customized wrought iron gate made for client Jemma from france–IOK-257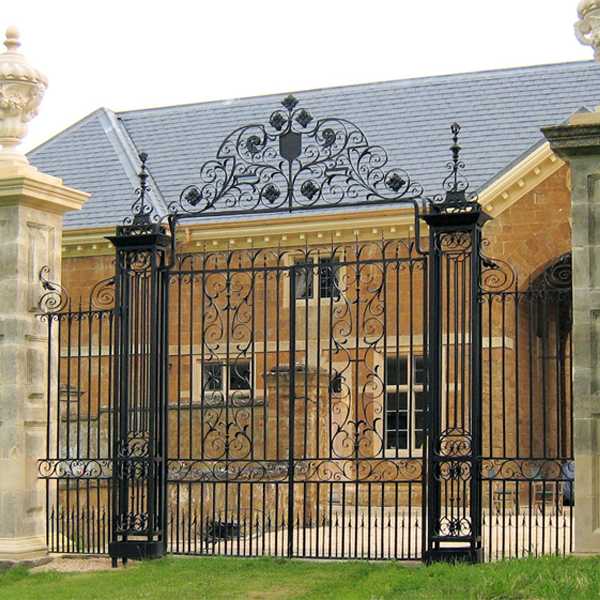 This large wrought iron gate was made for our french client Jemma, who is responsible for the project of a beautiful holiday manor named CHATEAU BAVOLIER.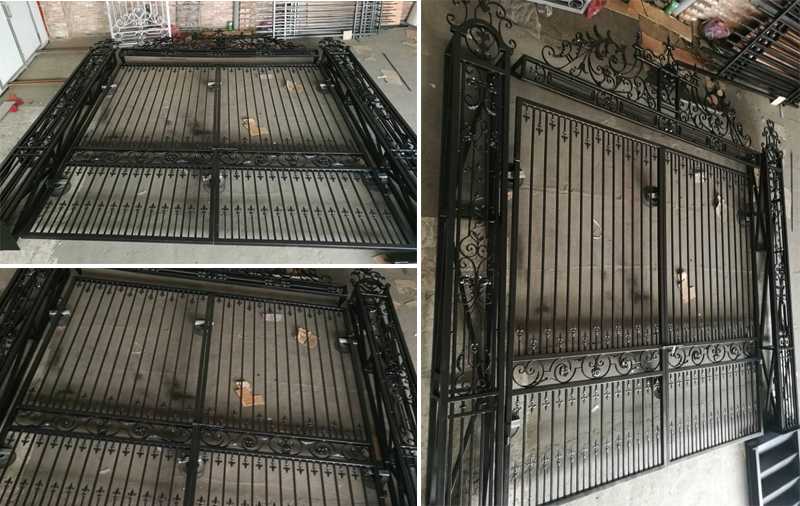 Jemma connected to us on on website and told us he want to purchase a large wrought iron gate and some iron fence and some other items for one of his projects.He sent us the designs of the wrought iron gate, which is a beautiful and classical design and very easy for us to making.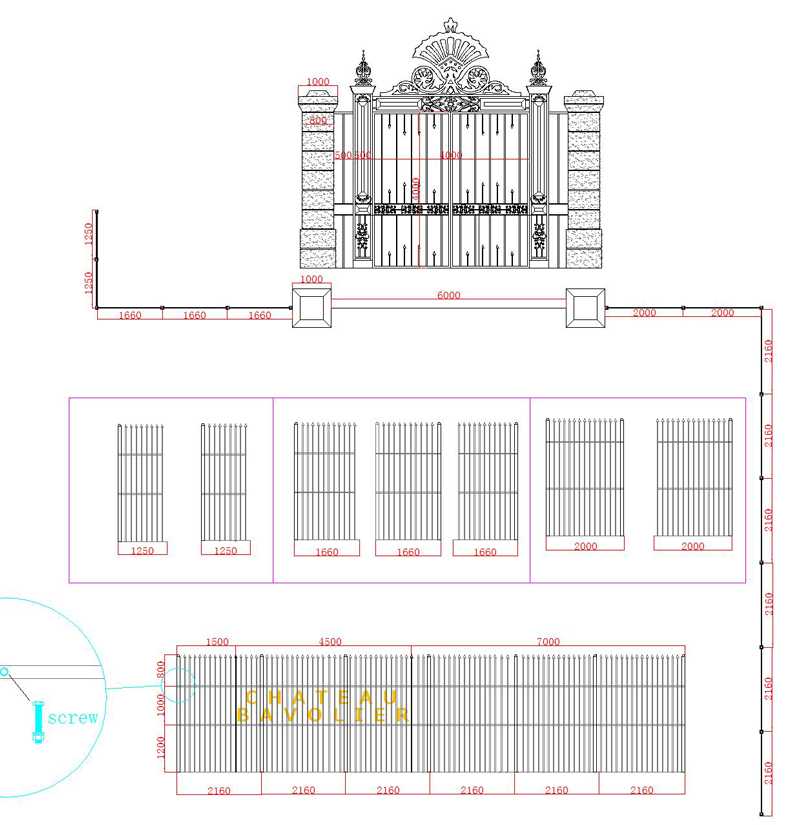 We also discussed the design and some details of the iron fence later.The final size is 24.5m length.Everything is smoothly, we sent the finished iron pictures to Jemma. He said the package of large wrought iron gate is very nice.Then we picked up the iron fence and shipped to him.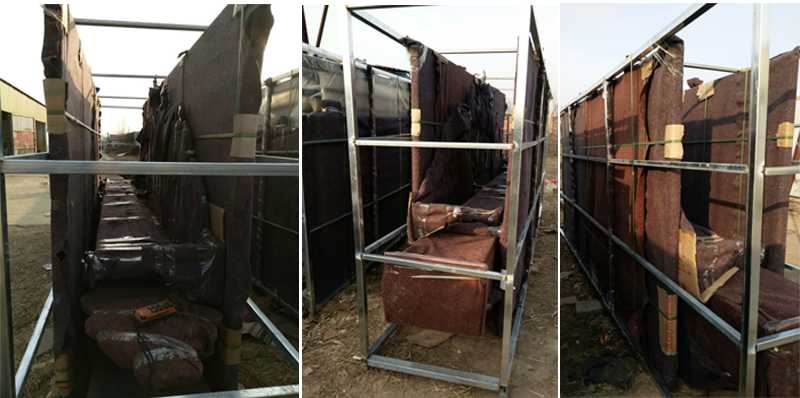 About one month later,Jemma told me he received his large wrought iron gate and fence. he said everything is perfect and he is very excited. After several days later, he begin to install the gate and take a group picture with the iron gate!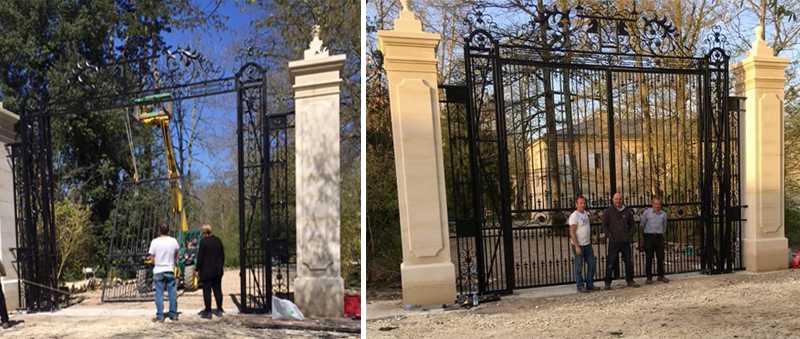 We work closely with our clients to deliver a final product that exceeds expectations and compliments your property. Our responsive approach allows us to manage the process flawlessly, meet desired timelines and address feedback appropriately.
So if you have some requirement large wrought iron gate for your entrance or garden,please contact with us,for wrought iron gate we are professional !
Last Article
:
Modern white marble Hercules fountain with twolion sculptures made for our friend Cappon Bruno from Italy MOKK-82
Next Article: