How to Choose A Large Metal Wrought Iron Gazebo?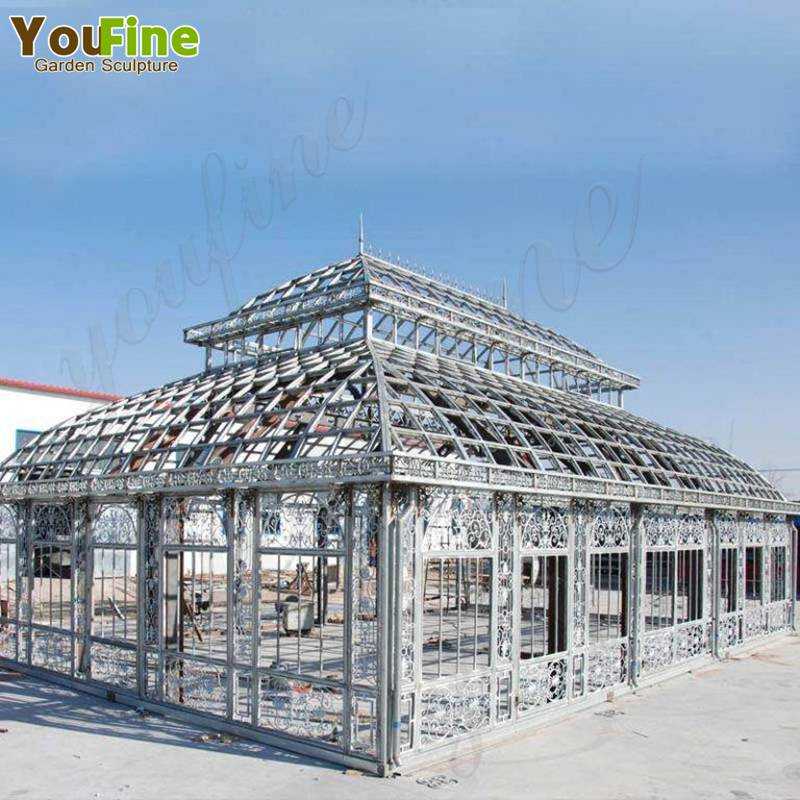 The large metal wrought iron gazebo is very beautiful and could be placed in a hotel or any outdoor use. It is very suitable as a place for parties or feasts and weddings. So today I would introduce two large pavilions for your reference.
The first one: 15-20 meters in length and within 6 meters width
One of our large metal iron gazebo could be made 15-20 meters in length, but the width should not exceed 6 meters. Because once the width exceeds 6 meters, the entire structure changes. Adding another pillars would cost a lot.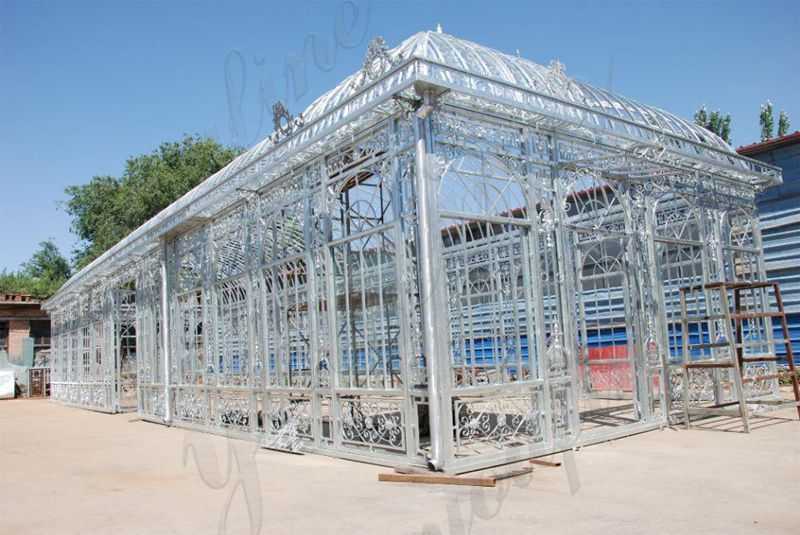 We have customized an large wrought iron gazebo for British customers, measuring 20 meters in length and 6 meters in width. The top of the iron gazebo is surrounded by a metal roof with two rows of glass in the middle with remote control. The customer could open the ventilation, while the top is light-transmitting, very strong design. This is the case of our excellent iron gazebo design, and our customers are very satisfied with our gazebo when he installed it.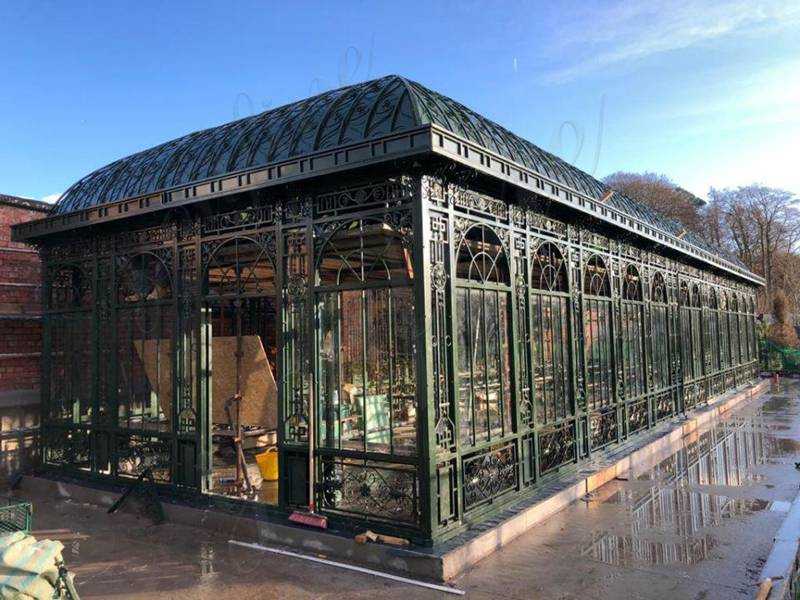 The Second one: more than 6 meters in width
If you have to get a gazebo with a width of more than 6 meters to 10 meters, our company has also made a 15 meter in length and 10 meter in width iron gazebo. And the structure is double-layered, so the structure is very strong.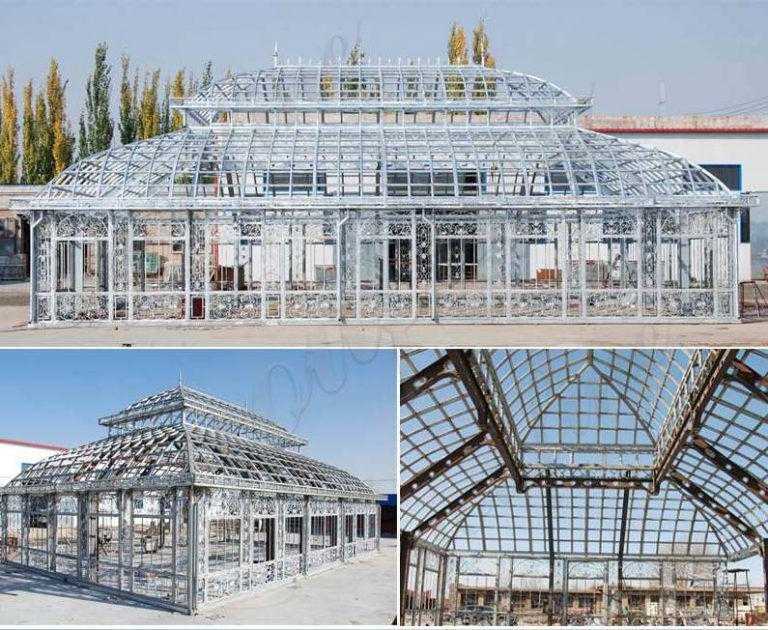 We pay great attention to its structure and top design, so we would definitely recommend the appropriate top for customers based on the local needs and climate of the customer. There are three choices of materials for the top of this large metal wrought iron gazebo:
A: The top of the iron gazebo is iron sheet (around) + glass (glass can transmit light + remote control development and ventilation). This structure is not only firm, but also transparent, and the price is affordable.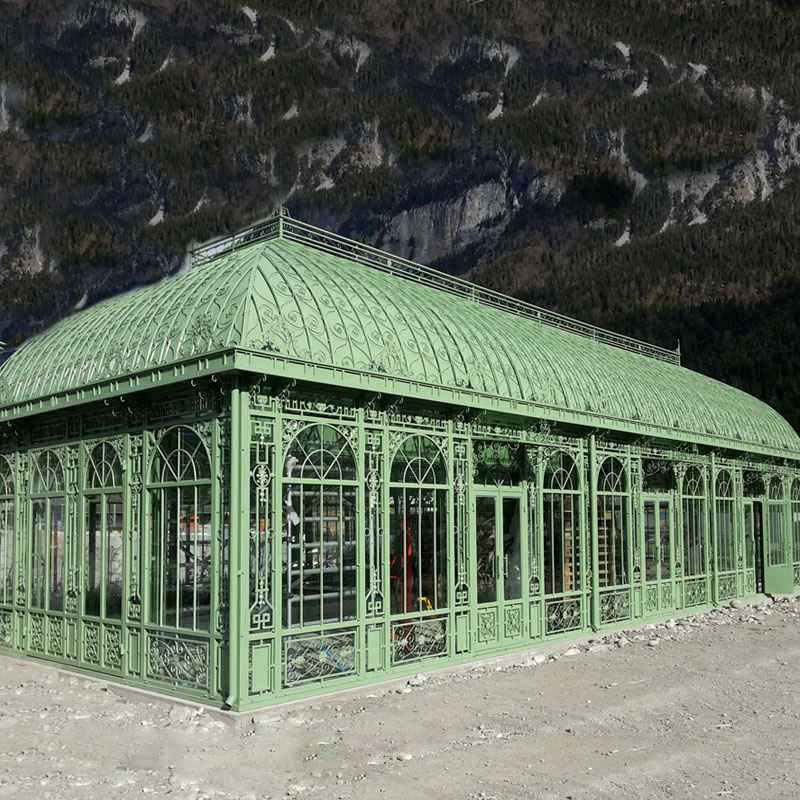 B: The top is an acrylic board. If the customer's local climate is bad and the light is too strong, the acrylic board would not be used for a few years and may be weathered after 4-5 years, but the cost of using this material is low.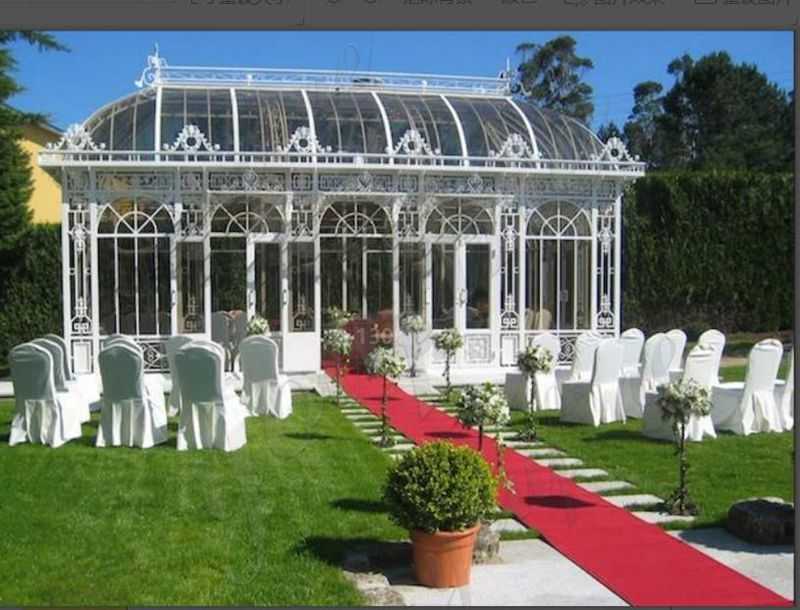 C: The all-glass roof is used on this large iron gazebo. The roof needs to be made into two layers, because the roof is relatively heavy, and the main structure below needs to be reinforced, which would cost more.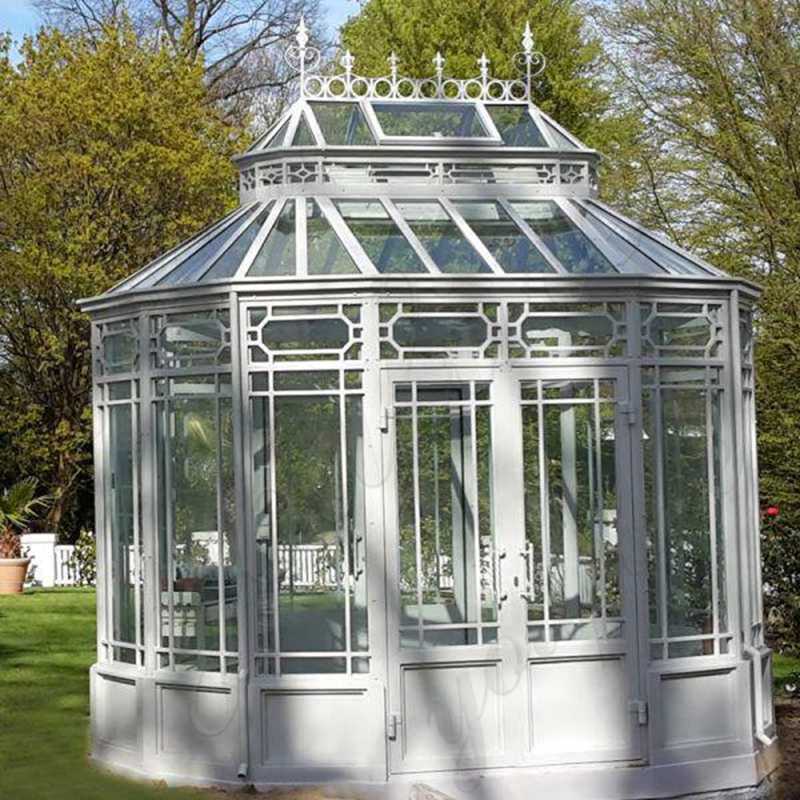 If you have any questions about our large metal wrought iron gazebo, please feel free to consult our staff at any time.
Last Article
:
Outdoor Bronze Giant Tortoise Garden Statue for Sale BOKK-795
Next Article:
Modern White Marble Flower Pot with Big Basin on Sale MOKK-621