Outdoor high polished metal sculptures for garden decor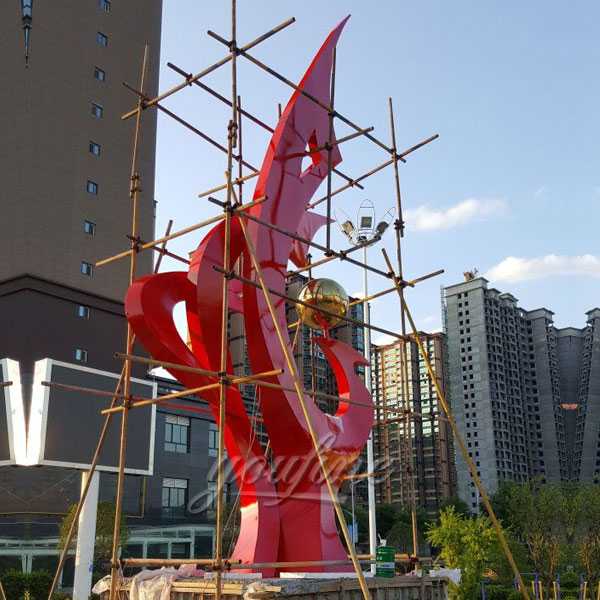 In May 2016 I received an inquiry from Wenjie, a customer in Taiwan, China. Wenjie wanted a vintage stainless steel sculpture. This sculpture has a strong Chinese style, he wants to put it in the garden with Chinese style.So we recommend this high polished metal sculptures for her !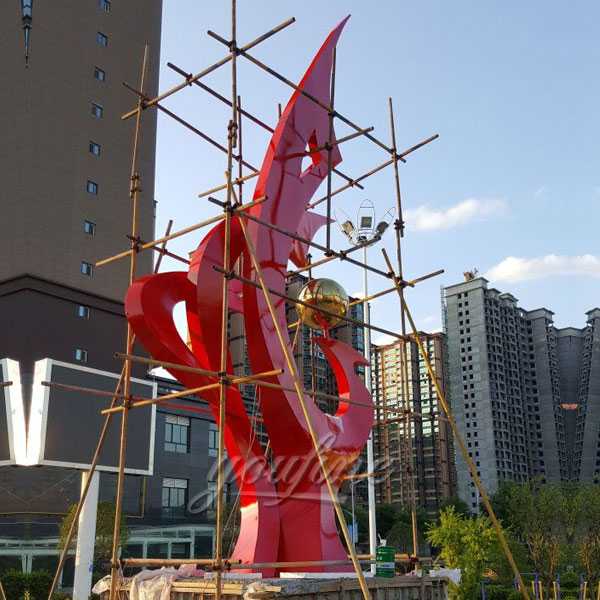 Wen Jie sent his drawings of outdoor stainless steel sculpture. Indeed, this high polished metal sculptures is very professional drawings, style is also very good-looking. Our professional stainless steel sculpture designers like this large outdoor stainless steel sculpture he designed.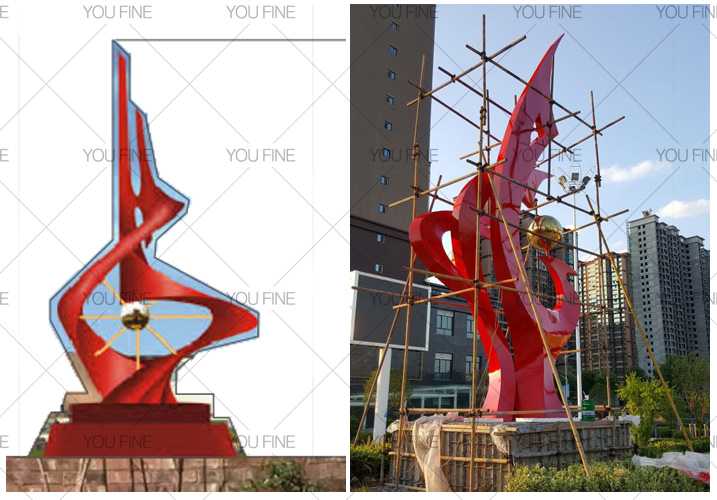 We take every detail of the client's design very seriously. And at the right time to put forward their own comments. Finally 2 months after the completion of the high polished metal sculptures installation work. And the customer sent the installed picture to share with us the joy.
Stainless steel is the abbreviation of stainless acid-resistant steel. Its main feature is its resistance to atmospheric corrosion. It has good moldability, compatibility and toughness. It is widely used in industries such as industry, construction, daily necessities and decoration.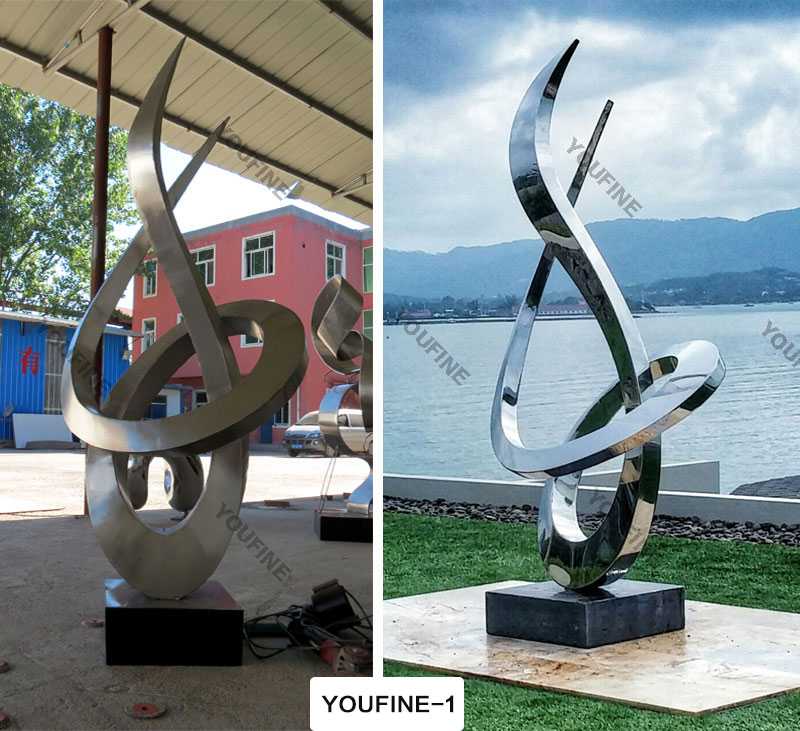 Its characteristics are close to the brightness of the mirror, the tough touch, in line with the aesthetic of the times, and used by stainless steel sculpture manufacturers as a new material in sculpture creation. Stainless steel materials have different markings in China according to their anti-oxidation properties. Generally, the models for sculpture creation can be around 304 and 316. Stainless steel materials are generally sheet metal and are available in a variety of thicknesses.
So if you have some requirement about high polished metal sculptures ,please contact with YOU FINE ART SCULPTURE !
Last Article
:
Bruno Catalano replicas missing woman sculpture for hotel building lobby BOK-06
Next Article: