Outdoor metal sculptures Palmiers for garden decor–CSS-08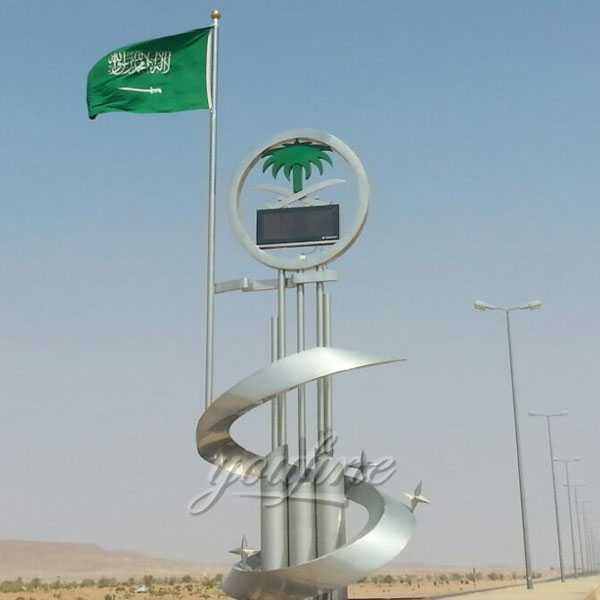 Outdoor Metal Sculptures Palmer for garden decor detail:
In March 2017, we received an inquiry of Metal Sculptures Palmer from Saudi Arabia, and the client is very interested in our stainless steel sculpture.
Customer wants a stainless steel sculpture. But this sculpture not only needs polish but also high polish. This outdoor stainless steel high-polished sculpture height of 10 meters. The overall shape is like a vibrant date palm tree.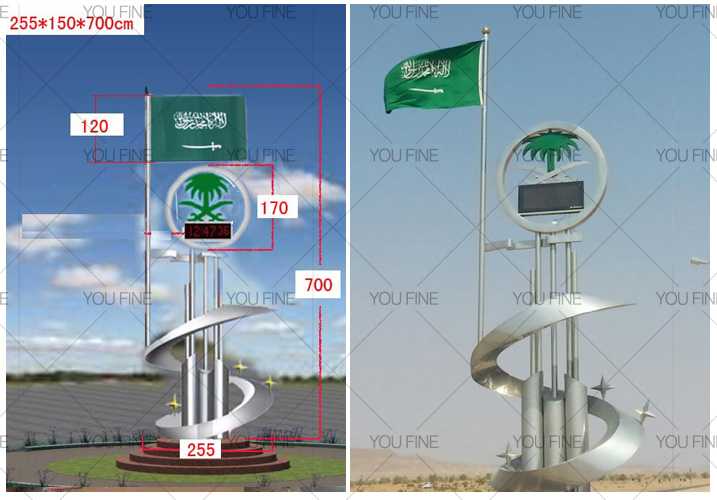 The center of Saudi Arabia emblem is a date palm tree. The date palm tree is a green plant growing in the desert. It plays an extremely important role in the desert nomads and is a symbol of desert oasis.
Saudi Arabia, which accounts for more than half of the country's territory in the desert, views tall, tall date palm trees as a symbol of the country. The root of the date palm tree is the two crossed Arab gold knives, reflecting the firm conviction that the people defend the country's independence and religious beliefs.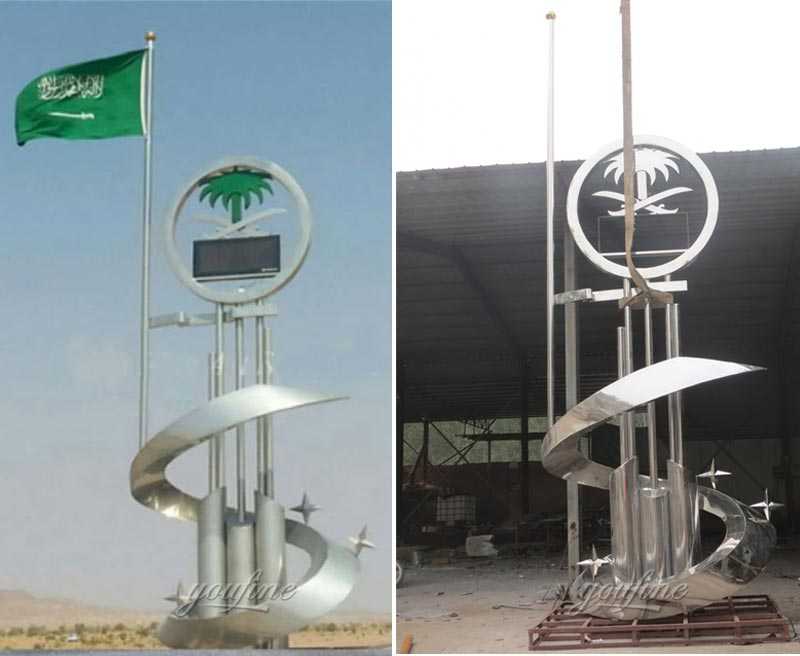 Finally we finished the sculpture with a high respect. In order to protect the integrity of the sculpture we bought all the insurance for our customers. Customer received the product very satisfied.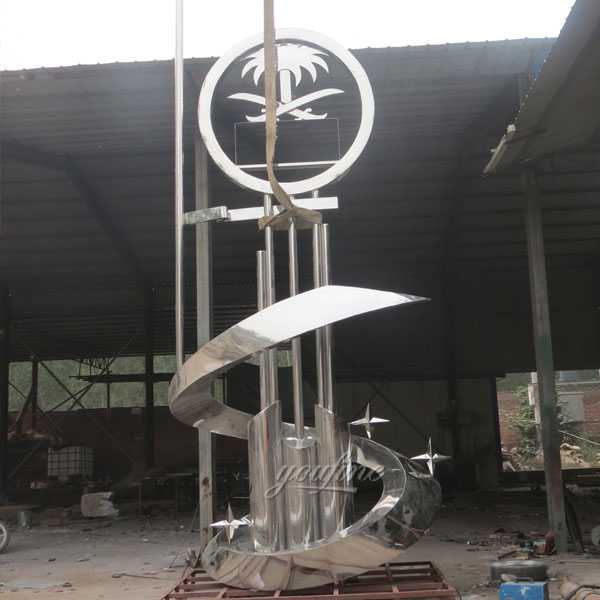 So If you are interested in Metal Sculptures Palmer ,or you have other design about stainless steel sculpture, please tell us ,hope and happy to cooperate with you!
Last Article
:
Outdoor high polished metal sculptures for garden decor
Next Article:
Abstract sports theme bicycle riding stainless steel figure statue for decor