Life Size Classic Antique Marble Four Season Statues for American Clients
Updated 11/6/2017 10:39 AM By George Wang
This life size classic marble four season statues was made for American clients in November 2016. four season statues was made of natural marble stone.
David connect us in alibaba. He needs some marble statue to decorate his backyard. For more professional advice of our master, he sent to us the picture of his backyard, and marked the position the statue would be placed.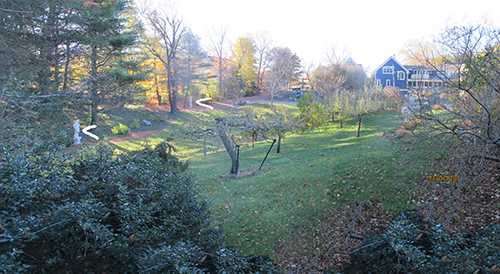 Backyard
It is the first time David purchase products from alibaba. So , purchase process and trust is a problem. We explain every details including production, packing ,shipping,etc. And contact forwarder for him.
Finally, two statues was shipped to David smoothly.he is very satisfied to the excellent statues and sent us the feedback picture.
Last Article
:
Outdoor decoration Marble Wall Water Fountain Sale
Next Article: