Henry Moore's Sculptures in Public – Collections
Updated 07/23/2022 5:01 PM By Guo, Judy
What is Henry Moore Best Known for?
Henry Spencer Moore was one of the most important British artists of the 20th century. And he was arguably the most famous sculptor in the world at the time. He is best known for his semi-abstract monumental bronzes. And, these bronze Henry Moore sculptures could be seen all over the world. Moore is best known for his large bronze sculptures. In addition, respected by the British art circle, his creations gave Britain a place in modernist art.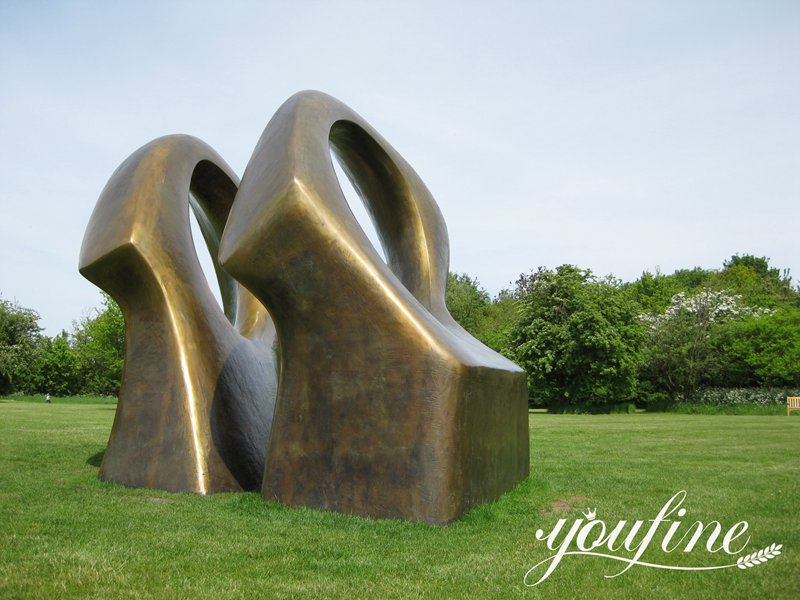 These hollow and reclining figures are the most typical of Moore's sculptures. Also, the hollow shapes in Moore's early works are usually in a more traditional form. For example, the curved arm shape in the sculpture is connected to the main body. Later, his sculptures gradually evolved into hollows on the torso of the subject. So we could see that the body of his statue has a bumpy or curved shape.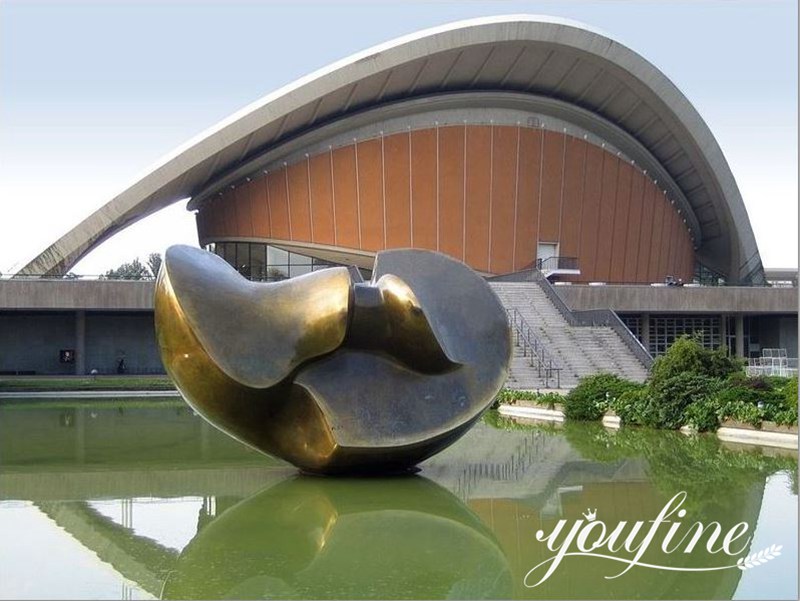 Source of Sculptures Creation:
We all know that Moore is famous for creating large-scale abstract sculptures. And, these public artworks are all over the world. Among them, human sculpture, especially "Mother and Child" or "Reclining Human Figure" is the most common theme in Moore's creation. For the short to medium term in the 1960s, he adopted the family group image. Later, the subjects of his works were mostly female figures.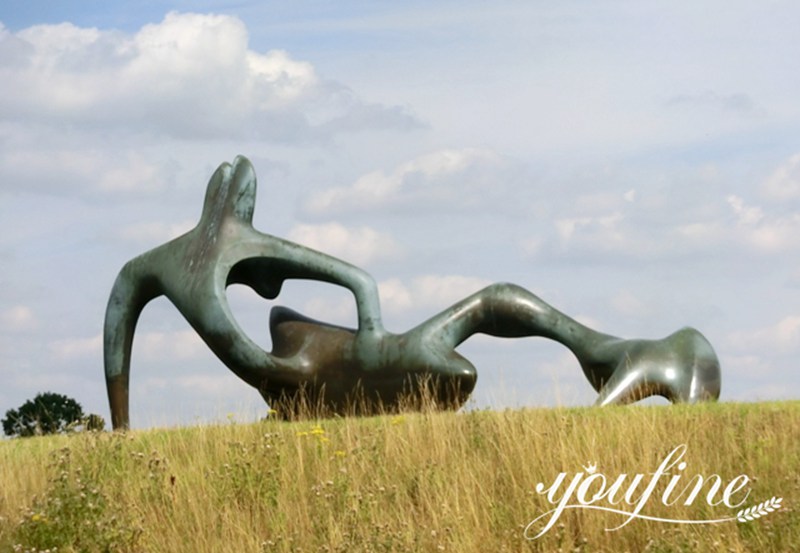 In addition, the most characteristic feature of Moore's work is usually the hole or body penetrated form. Well, these undulating curvilinear shapes are believed by many to be Moore influenced by his birthplace. That said, the rolling hilly terrain of Yorkshire was Moore's source of creativity.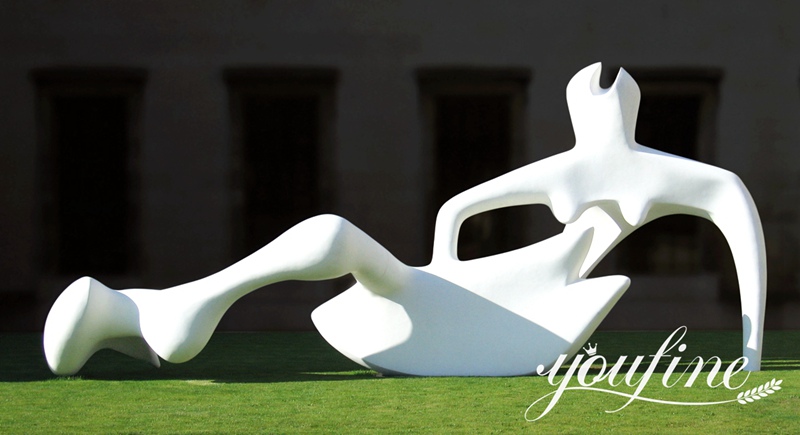 Henry Moore's Famous Works:
The first is the "Reclining Figure" at the Fitzwilliam Museum in Cambridge. This bronze statue represents a highly pared-down and abstract female figure. This artwork is typical of the Moorish sculptural style. Also, there are multiple bronze replicas of this modern sculpture, but this one is made of plaster. Second, a large four-piece reclining human figure is located at the San Francisco Center for the Performing Arts.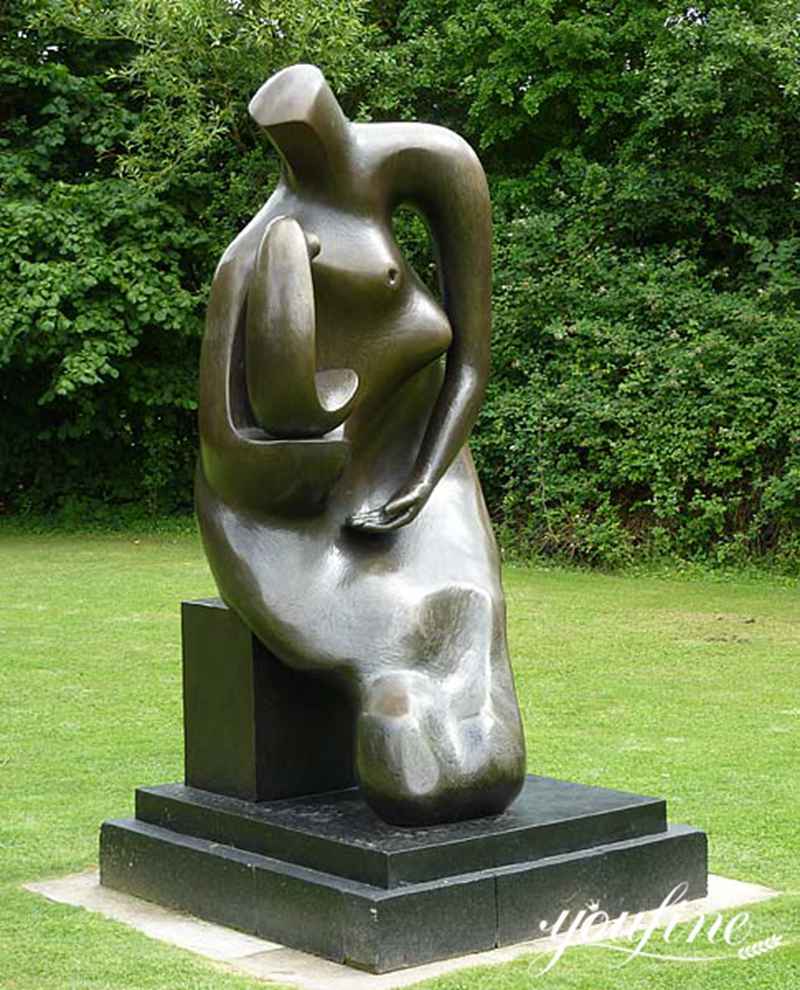 Additionally, the Three Directions Object Archer is located in Toronto City Hall Plaza. Finally, there is a panorama of Leigh Moore's work on display at the Art Gallery of Ontario. As a result, this gallery has the largest public collection of Moorish works in the world.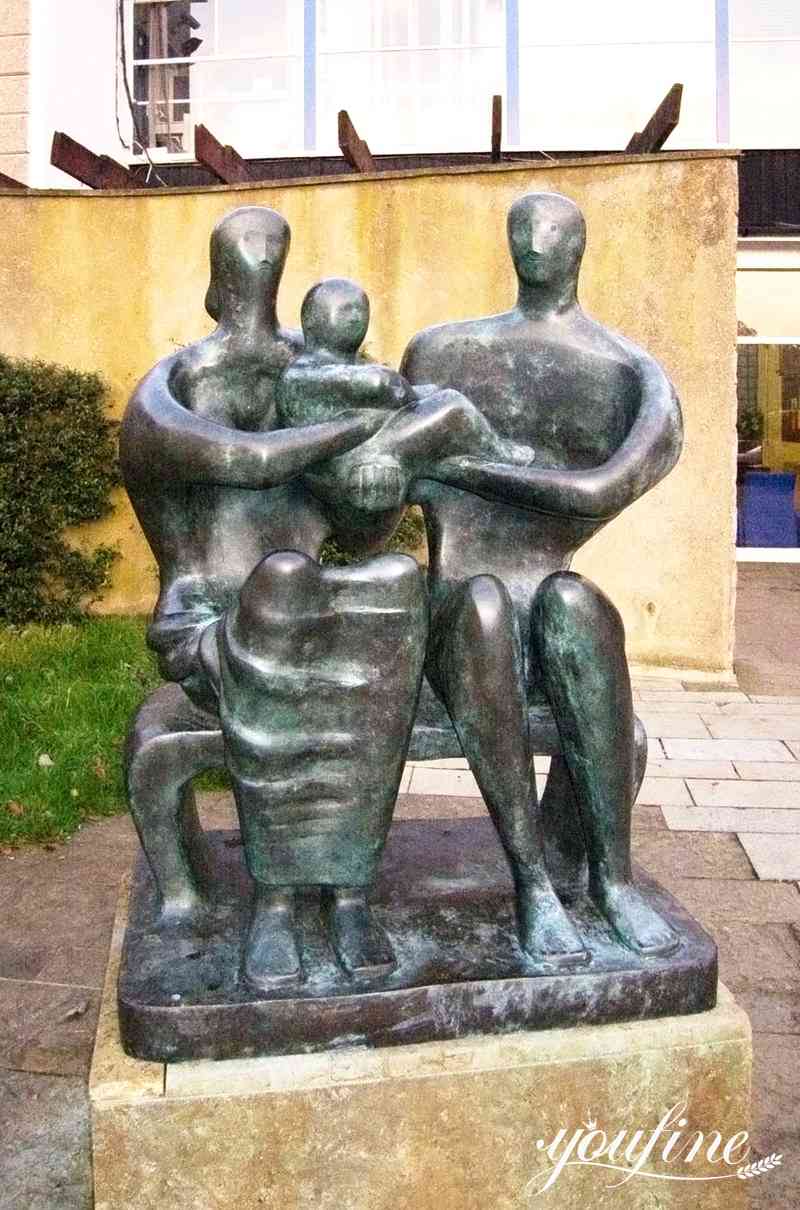 Henry Moore's Creative Process:
First, Moore collected a large collection of natural objects of various shapes. For example, he would collect skulls, driftwood, pebbles, shells, and more. Moore looked for inspiration for natural forms in these objects. For large-scale Henry Moore sculptures, he usually makes half-scale trial models before the final molds are cast. Occasionally, he also makes full-scale plaster casts. Final refinements and surface impressions are added to these models.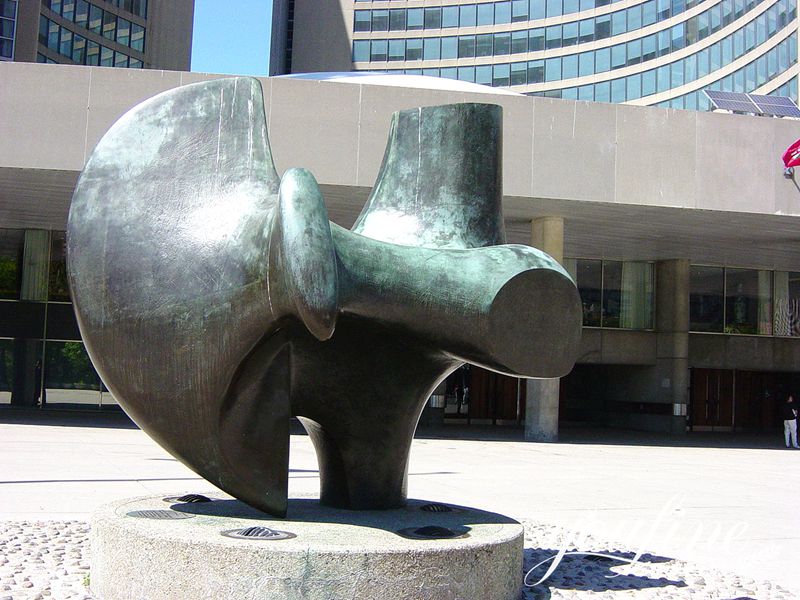 Meaning of Henry Moore Statue:
Most of Moore's reclining figures are abstract. He continually reduced the shapes of his figures to basic elements. Henry Moore then abstracted them into basic shapes. For example, his biomorphic, abstract reclining figures seem to be natural landscapes.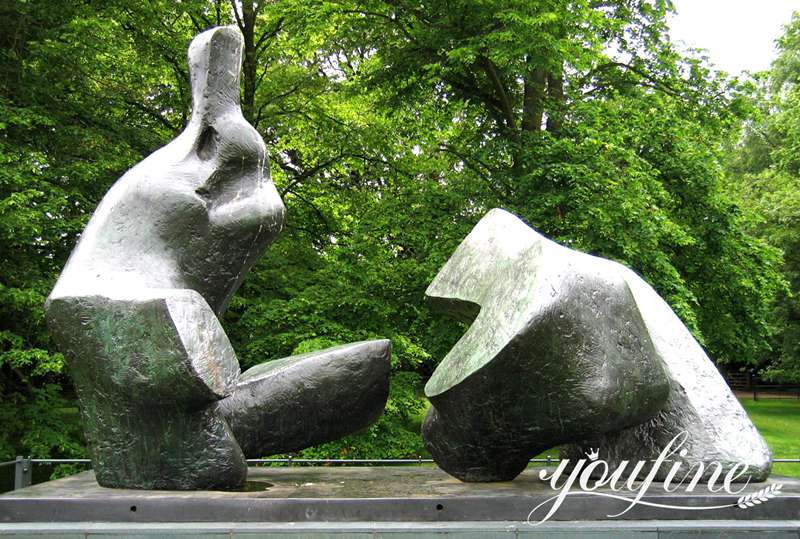 Thus, these sculptures inspired new ideas of humanism. Henry Moore divided these figures into loose forms. But they also express a connotation when put together. People could touch, climb, and explore the sculpture.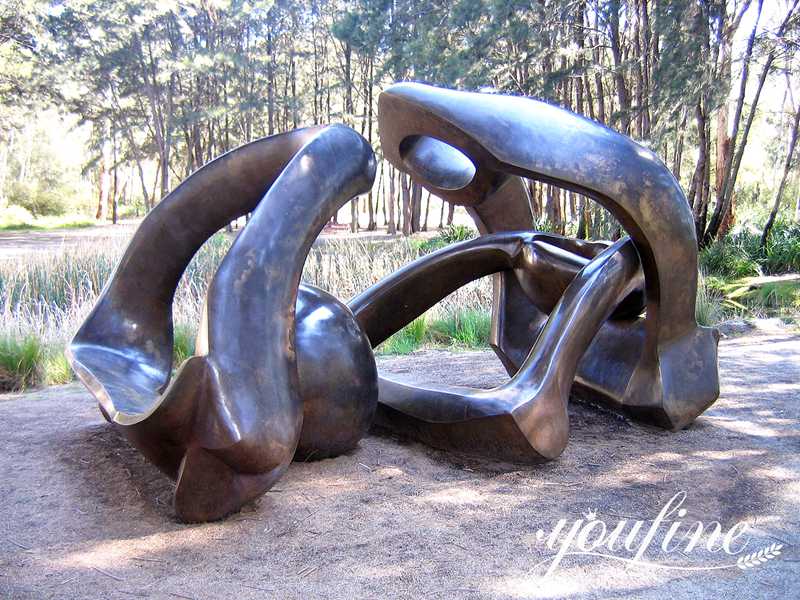 Best Decorative Locations:
Although architects have chosen Moore's work time and time again. But the artist prefers his sculptures to be seen in natural landscapes. As such, Moore's work embellishes landscapes around the world, whether in natural or built environments. He was the first to publicly declare that sculpture is best viewed outdoors.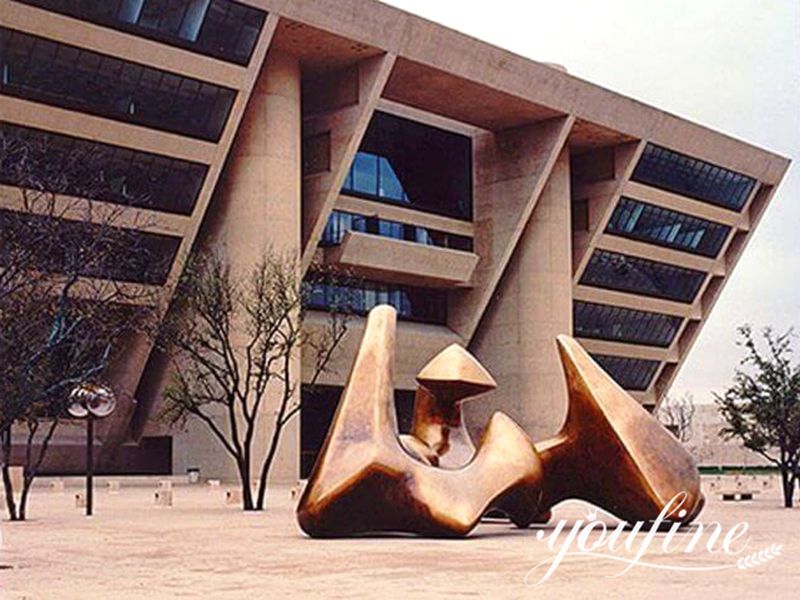 Statues of Henry Spencer Moore are always seen outdoors. Therefore, these large abstract bronze sculptures are the best decorative works of art to decorate parks, woods, playgrounds, and squares.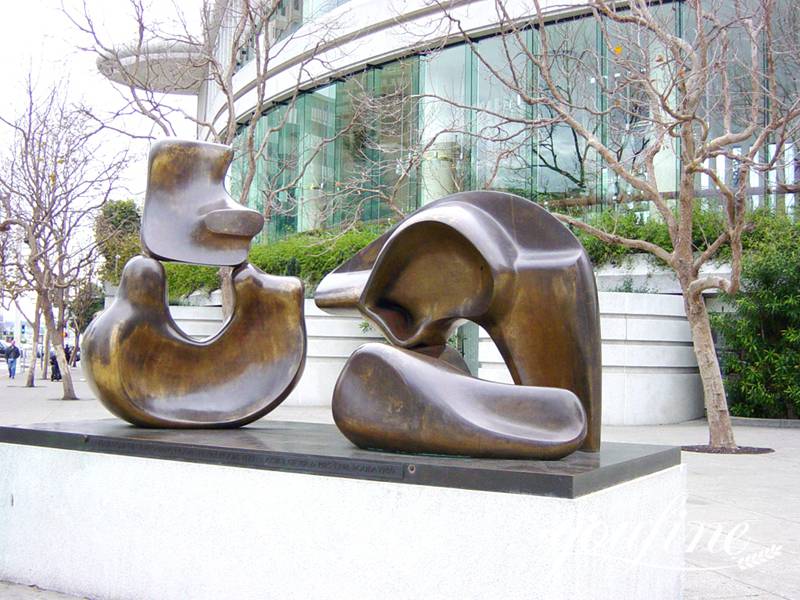 YouFine Uses the Traditional Lost Wax Method:
YouFine cast the bronze Henry Moore sculptures using the traditional lost wax method. This method could ensure the casting of famous bronze sculptures of high quality and a high degree of reduction. Especially in the casting process, we use silica sol technology. Then after a long time, there would be no white spots on the surface of our sculpture. Therefore, this abstract sculpture would have a longer viewing value.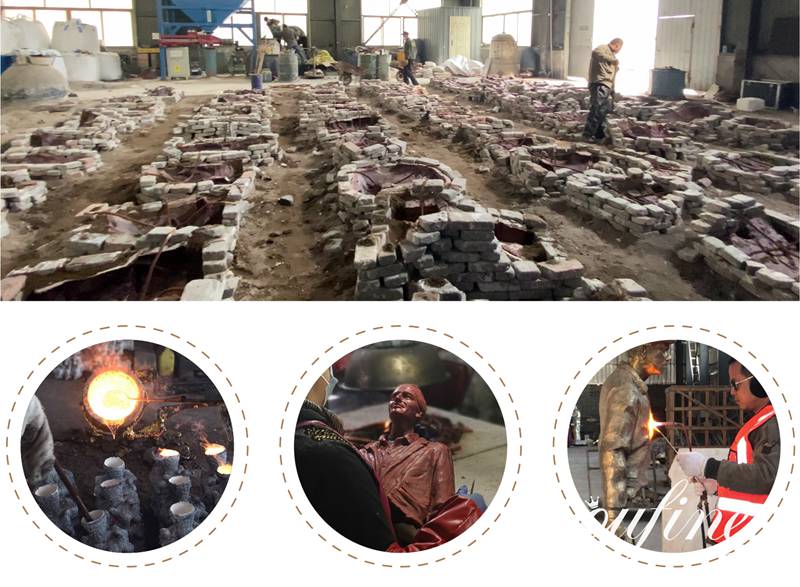 If you like this abstract bronze sculpture please feel free to contact us. YouFine would provide you with direct factory prices. Please believe that our price is definitely more cost-effective.
Last Article
:
Life Size Outdoor Stainless Steel Red Metal Balloon Dog Sculpture for Garden Decor
Next Article:
Bronze the Thinker Statue Auguste Rodin Sculpture Replica for Sale BOKK-554