White Marble Kneeling in Prayer Jesus Statue Custom Made for Our Client
Updated 07/27/2019 6:40 PM By lijingwen
This Kneeling in Prayer Jesus Statue marble religious figure sculpture was specially custom made for one of our customers. This work was completed through four months of production, engraved by our excellent marble masters and finally polished, and then completed this beautiful and amazing work of art.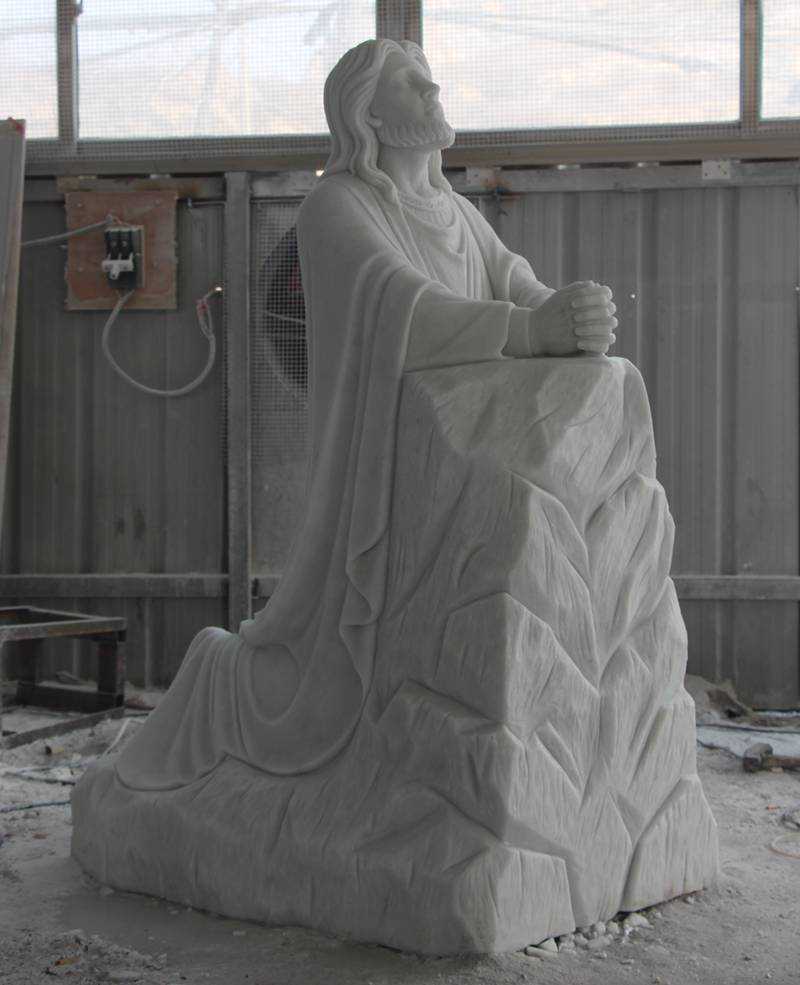 Our client saw the design of this Jesus sculpture from our website and was very interested in this sculpture. After contacting our staff and learning more information, he wanted to get the sculpture of this design style, but the design of the marble base should be done according to our customers' requirements. Finally, through detailed communication, we had determined the choice of marble materials, the determination of the price, the choice of freight and transportation methods.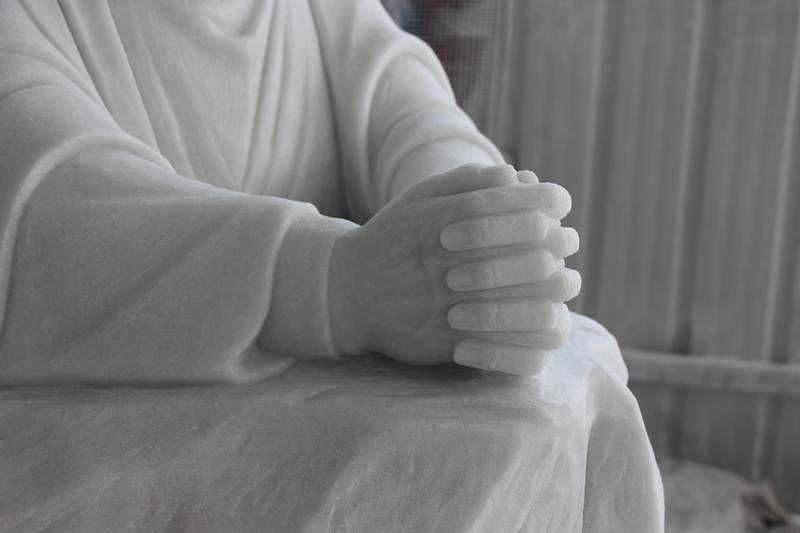 In the production process of this Kneeling in Prayer Jesus Statue, we would provide our client with pictures of the production process on a regular basis time to facilitate customer to check whether our sculptures are made according to requirements. After the completion of the work, we listened to the customer's relevant revisions and revised some parts of the sculpture.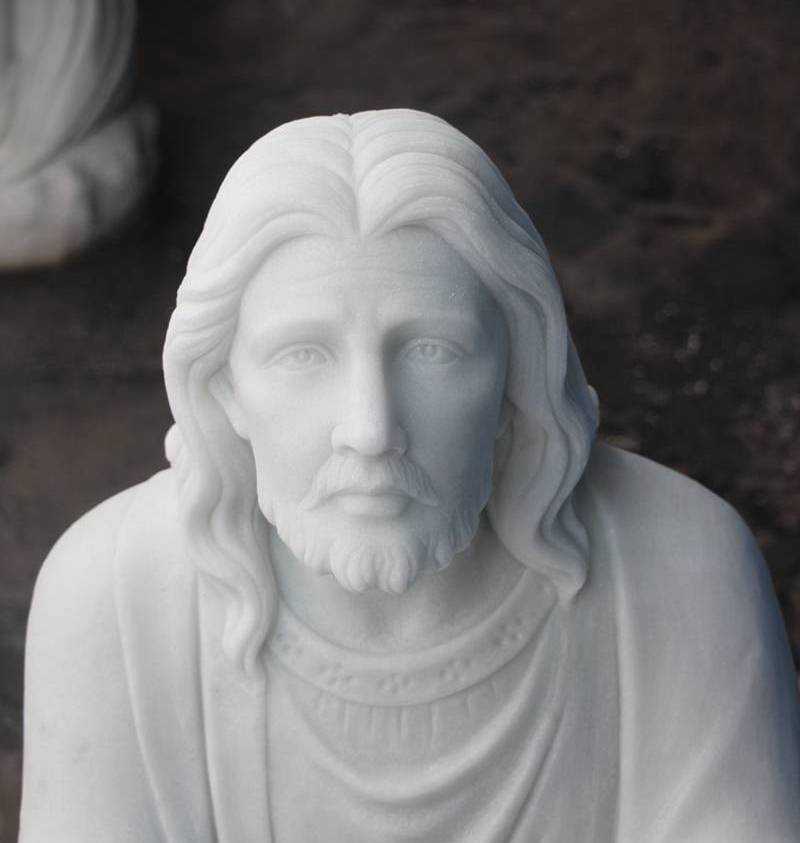 When the overall design was satisfied by our customer, our marble masters began to polish this Jesus statue. After we sent the final polished work picture to our customer, he is very satisfied with our craft.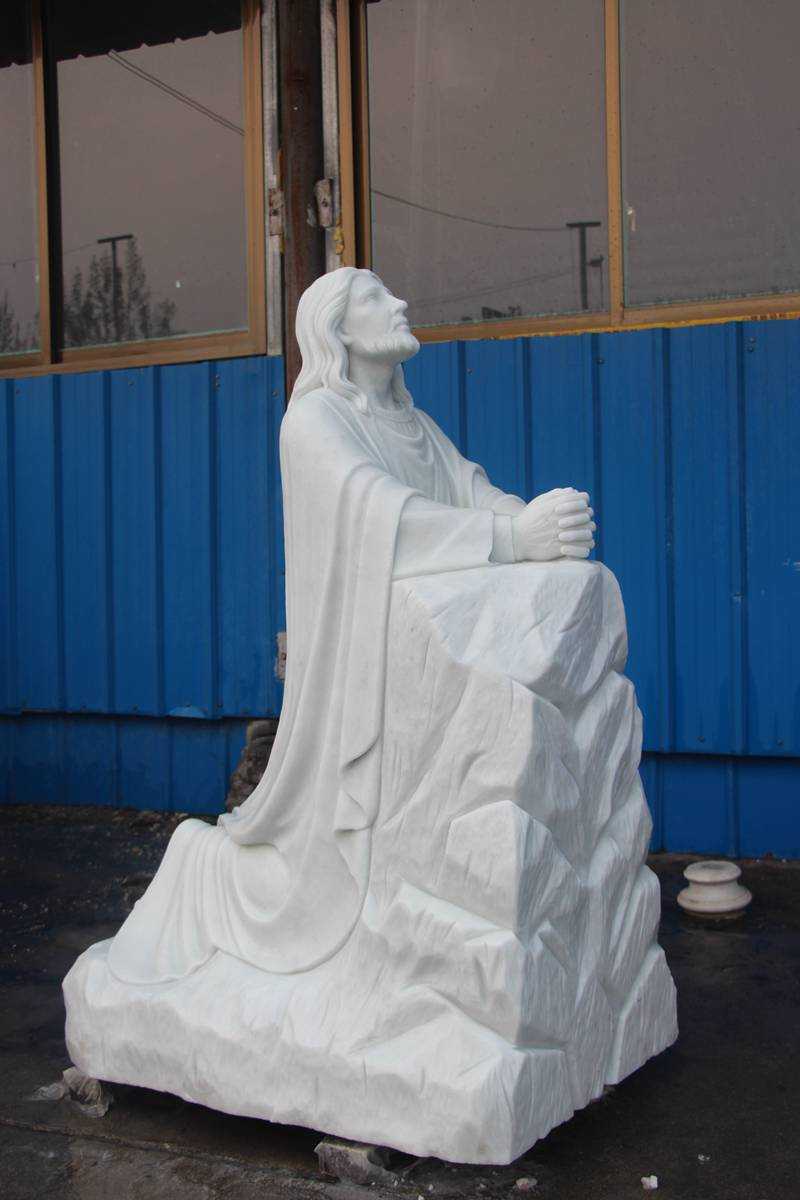 With more than 30 years of sculpture production and exporting experience, we have made many designs of marble religious statues and exported to many countries around the world. If you want to get this design of Kneeling in Prayer Jesus Statue, contact You Fine Art Sculpture quickly!
Last Article
:
Hand Made Wildlife Outdoor Bronze Leopard Sculpture for Sale BOKK-720
Next Article:
Hand Made Strong Outdoor Large Copper Bull Statue for Sale BOKK-684