Where to Buy Black Granite Headstone with Weeping Angel Statue from China Factory?
Updated 12/17/2019 6:18 PM By lijingwen
We are a factory specializing in marble carving, and we could provide you with a series of customized marble products. This Black Granite Headstone with Weeping Angel Statue is a style we often make for our customers, and we could customize it for you according to your requirements. And we could carve letters or photo on the tombstone.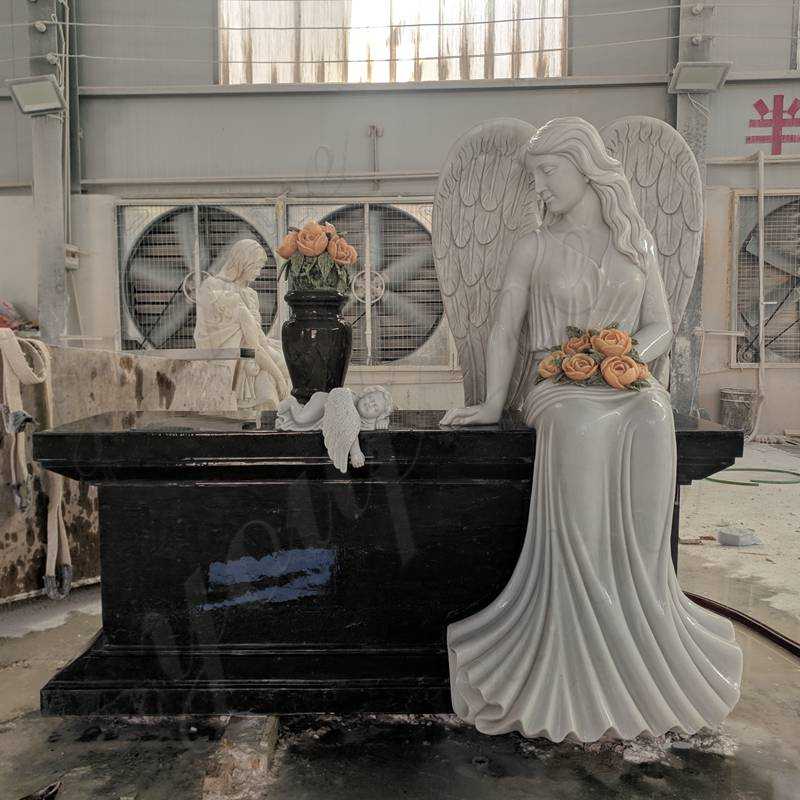 This marble headstone with angel statue has been finished basically, this beautiful marble headstone is custom made for one of our customers. After browsing our website, our customer really like the design of this marble tombstone.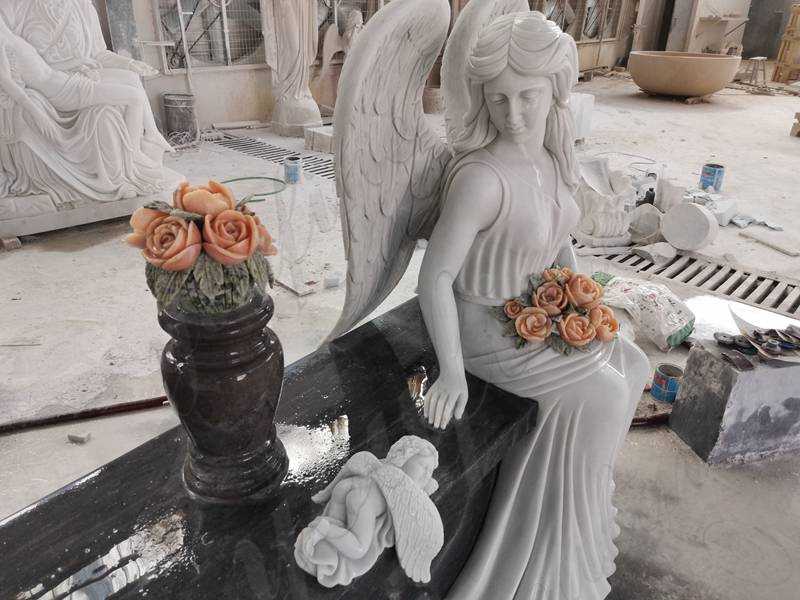 Then our staff told the detailed size and material information of this marble headstone with weeping statue to our customers. And explained to our customers the advantages of making marble tombstones. Finally our customer has great trust in our profession.
This marble angel headstone is made of high quality white marble raw materials and granite materials. The tombstone is black granite and this beautiful angel sculpture is made of white marble and high polished.
There are elaborately carved flowers in the angel's hands and the vase. These flowers and angle statues are also carefully hand carved by our professional marble craftsman, which are very realistic. From any angle, our marble tombstone sculpture is perfect.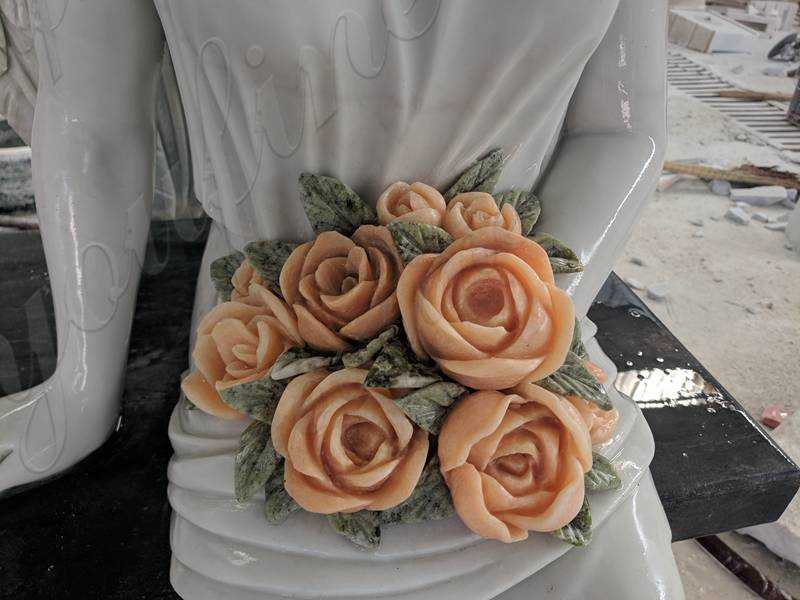 So if you need to buy marble tombstones for your loved ones, please feel free to contact us. With more than 30 years of experience in carving marble products, we could provide you with high-quality marble headstone and monument .
Last Article
:
Hand Carved Decorative Beige Marble Flower Pot Manufacturer MOKK-53-1
Next Article:
High Polished Upright Black Granite Angel Tombstone Supplier MOKK-561