Custom Made Granite Tombstone with White Marble Holy Family Statue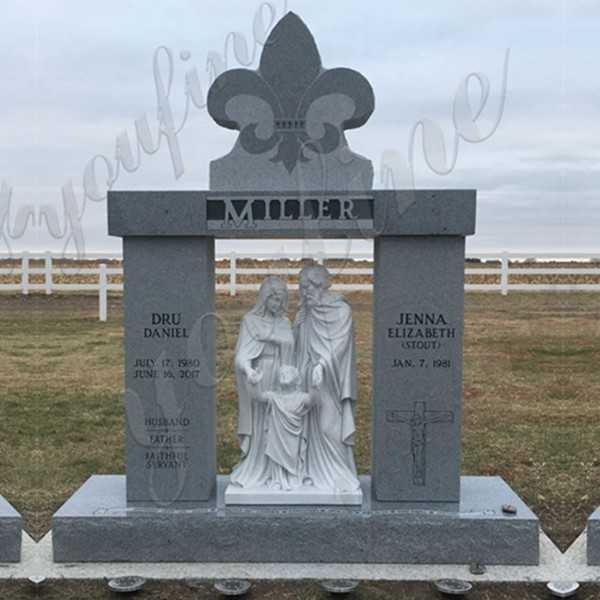 This granite tombstone with marble holy family statue is custom made for one of our customers. Our customer contacted us and told him about his needs. He was a Catholic, so he wanted to make a tombstone related to Catholicism. Then our customer finally confirmed the style after communicating with our staff.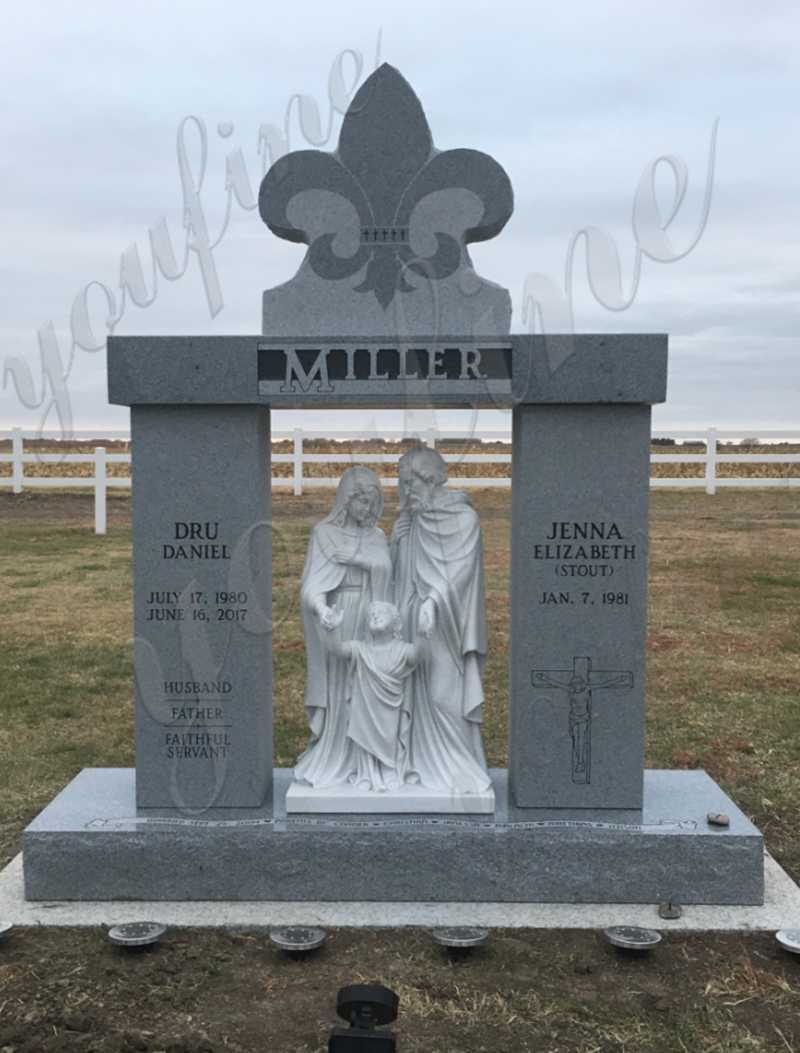 This granite tombstone is made of a granite frame and a marble Holy Family statue inside. This granite frame is made of high quality grey granite materials and polished to give it a unique sheen. Then the marble sculpture, and our sculpture is also made of high quality white marble materials. This sculpture is hand carved by our experienced marble craftsmen, paying attention to every detail of the sculpture.
Finally, according to the customer's request, we carved the relevant letters on the tombstone. When the granite tombstone is completed, we send a photo of the product to the customer to confirm. And our customer is very satisfied with our product. When the customer received our goods and the installation was completed. He sent the feedback pictures to our sales staff.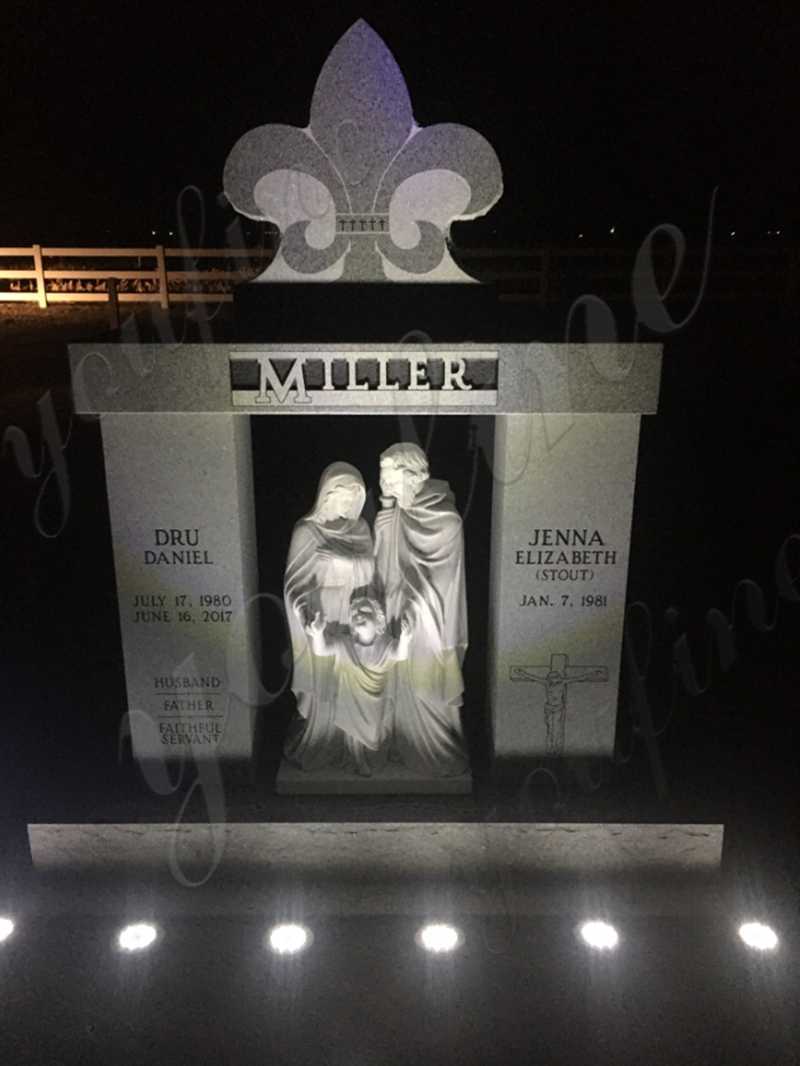 We are a factory that specializes in making marble products. We could make tombstones of different styles and materials. At the same time, we could also customize any marble tombstones according to your requirements. We have professional designers who could provide you with relevant design drawings.
Last Article
:
Large Marble Gazebo with Round Pillars for Wedding Decorations on Sale MOKK-554
Next Article:
Hand Carved Virgin Mary Marble Statue for Catholic Church Decor Manufacturer CHS-767