Did you know Why did Michelangelo make the marble sculpture "David" naked ?
Updated 09/6/2018 10:48 AM By George Wang
Michelangelo's David was intended to be a multi-faceted symbol of the "hero" – both a religious inspiration, and a social statement of City State politics –  an embodiment of defiance and freedom.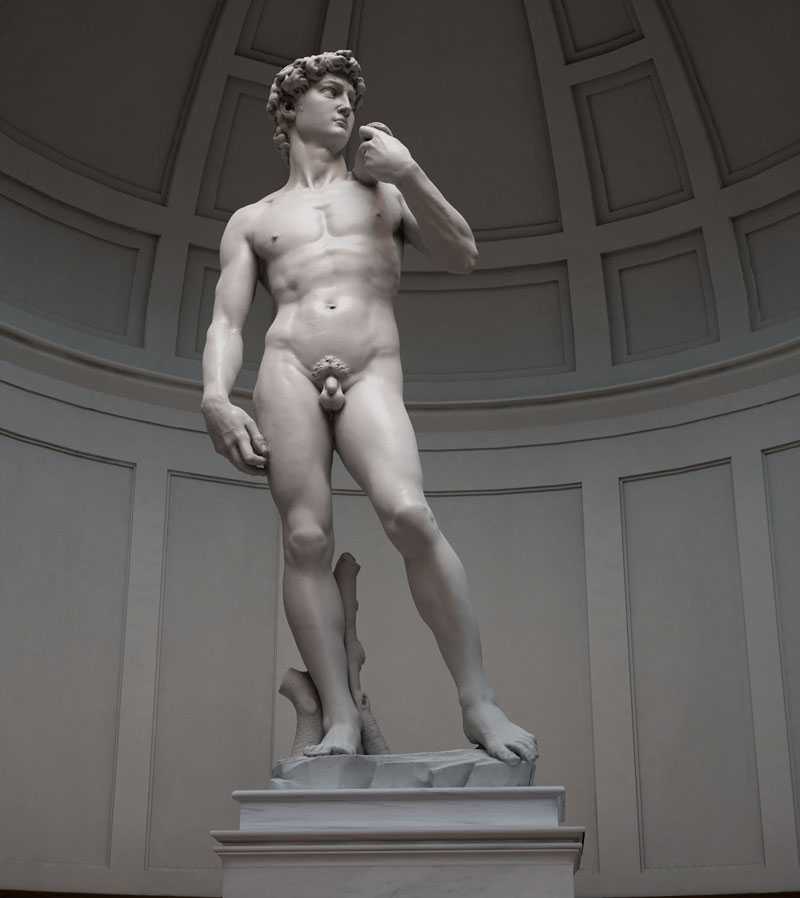 Great artists are often social commentators and political activists who push boundaries. Michelangelo's David is a perfect example of its time – the early 1500s of the Republic of Florence, a City State surrounded by enemies. The Florentines were especially concerned with prestige, soft projection of political and economic power, plus the defence of civil liberties.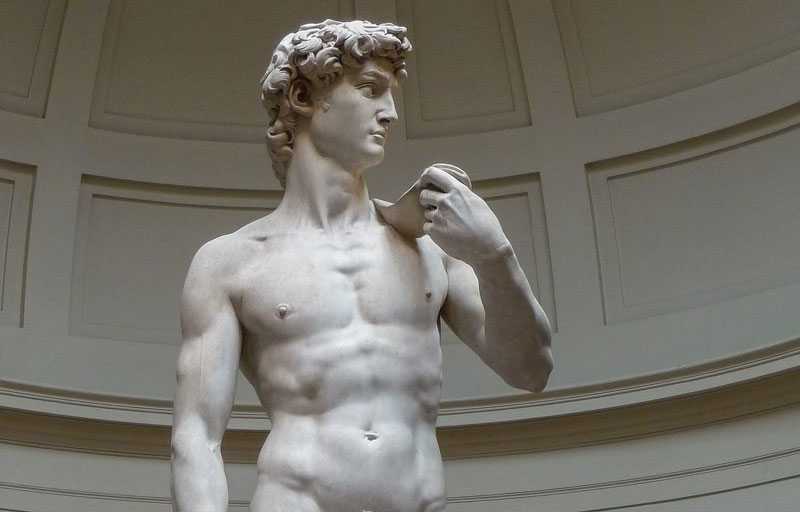 David was intended to be veiwed atop the Florence Cathedral's roof. The proportions of David are deliberately altered to compensate for perspective and sightlines – head and hands are enlarged and the body lengthened.David is in a deliberately defiant political pose. "The killer of the giant, Goliath" was to be placed with its eyes toward Rome.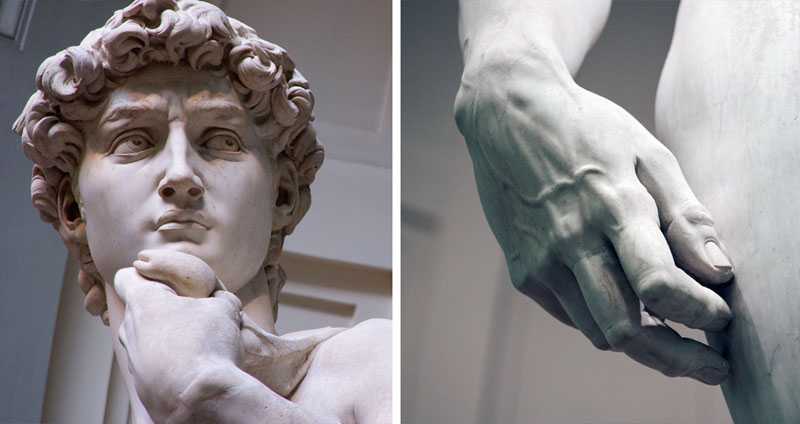 Artists and sculptors copied that principal as an ideal, and when Michelangelo carved the Marble David Statue, he did so with only one piece of "clothing", an accessory really: the sling that's draped over his shoulder. It sets off David's nakedness, emphasizes the heroism and nobility by contrasting the crudeness of a man-made object against the stunning beauty of David's body as a natural creation.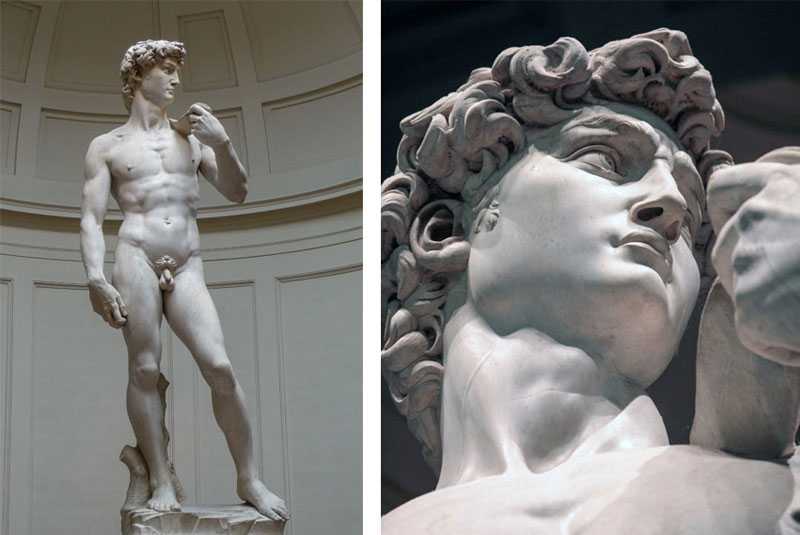 The Marble David Statue stands in the traditional pose of "heroic resistance," in the act of mid-movement, with its torso caught in a curve.David stands in contrapposto(counterpoised), weight on one leg engaged, the axis lines of the pelvis and the shoulders set askew. The pose allows a talented sculptor to introduce far more drama and emotion into a figure, compared to a static standing pose.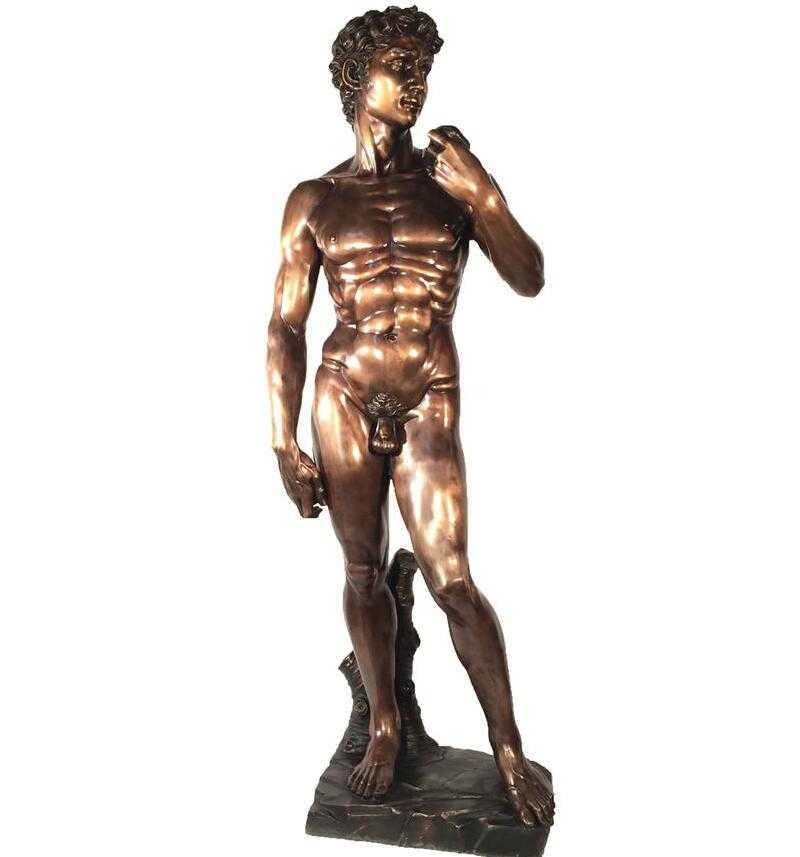 Want to know more knowledge or have requirement about Marble David Statue,please contact with us.The size could be custom made !
Last Article
:
Did You Know Why Marble is the Best Material for Sculpture Carving?
Next Article: