Do You Know the Goddess Gaia Statue Meaning?
Updated 11/9/2022 6:14 PM By Guo, Judy
Gaia Statue Details:
The bronze Gaia statue is very bright in color and has many kinds of creatures on it. We could see that Gaia is an image of a pregnant woman. We all know that Gaia gave birth to all things. All creatures on earth thrive and survive on her body. As a result, the Gaia sculpture features images of single-celled organisms and the most complex living creatures in existence.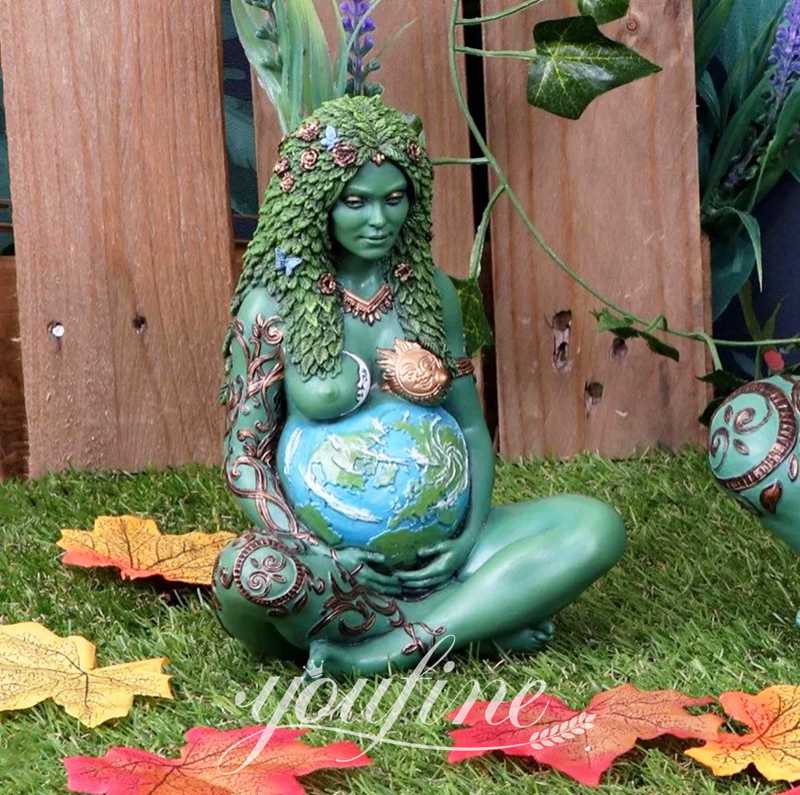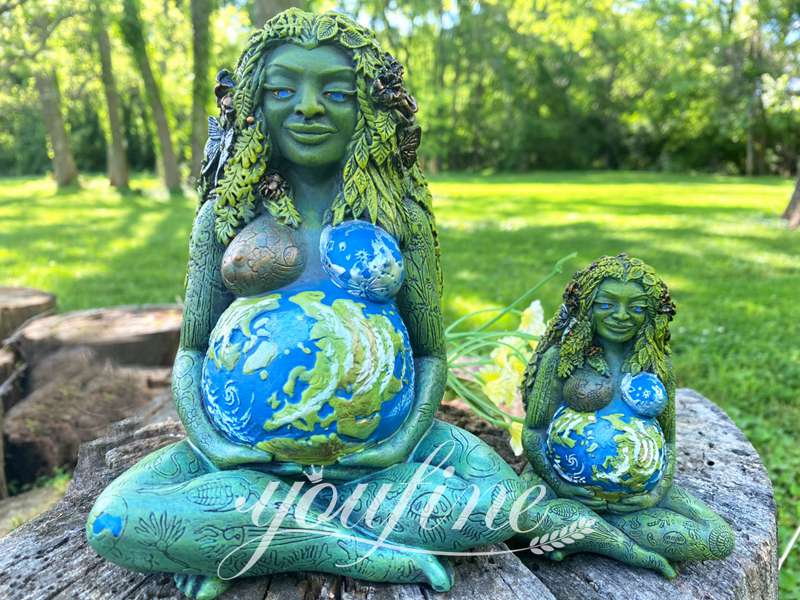 And, Millennial Gaia is hand-painted in vibrant colors with bronze accents. Without a doubt, this one is a great addition to your home decor or outdoor garden. Of course, YouFine, as an experienced bronze sculpture foundry, our artists could cast a highly restored Gaia statue for you.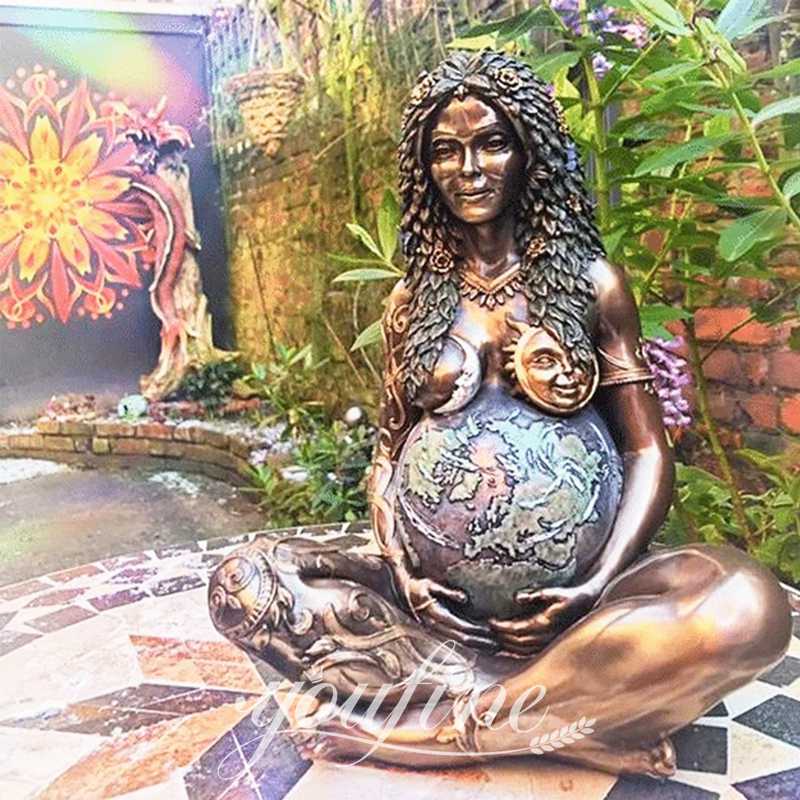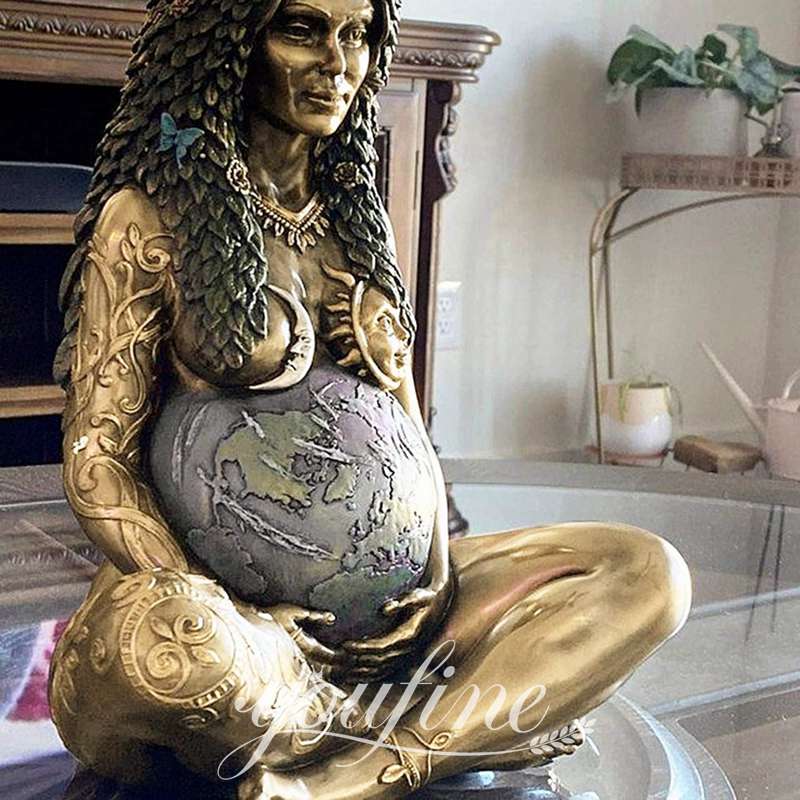 Gaia Statue Meaning:
Gaia herself symbolizes all life and fertility. Because she is the original source of all life on earth. Besides, she is the heart and soul of the earth. Today, the name Gaia symbolizes the loving Mother Earth. She is nourishing and protecting all life on earth. Therefore, Gaia's statue means people recognize and praise her. Moreover, we are grateful to Mother Earth for giving human beings the space to live. Of course, seeing this Gaia statue is like seeing the face of our earth.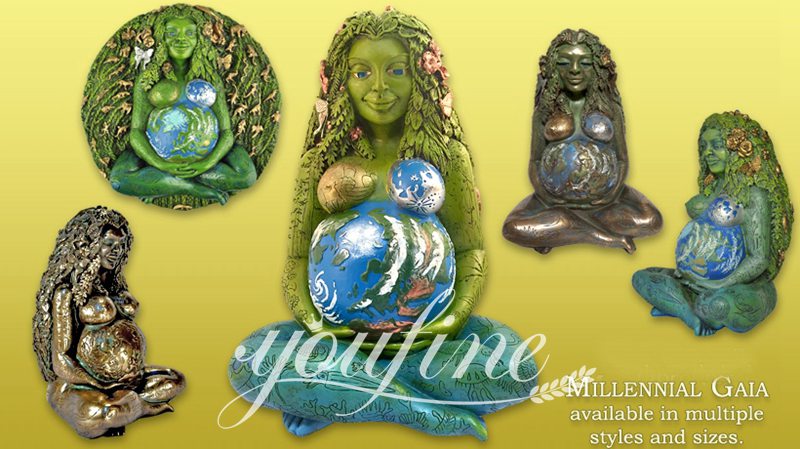 Oberon Zell Artist:
Millennium Gaia is artist Oberon Zell's greatest masterpiece. The bronze Gaia sculpture was originally created in 1998. Among them, the sculpture depicts Gaia, the goddess of the new millennium. In addition, the fascinating sculpture displays countless symbols and images. Oberon Zell sees Gaia as an inclusive representation of the history of life on and within Earth. Thus, for over 20 years, visionary artist Oberon Zell has created a unique and beautiful depiction of Mother Earth Gaia. This ancient Greek mythology sculpture has been a source of joy and inspiration for people of all ages around the world.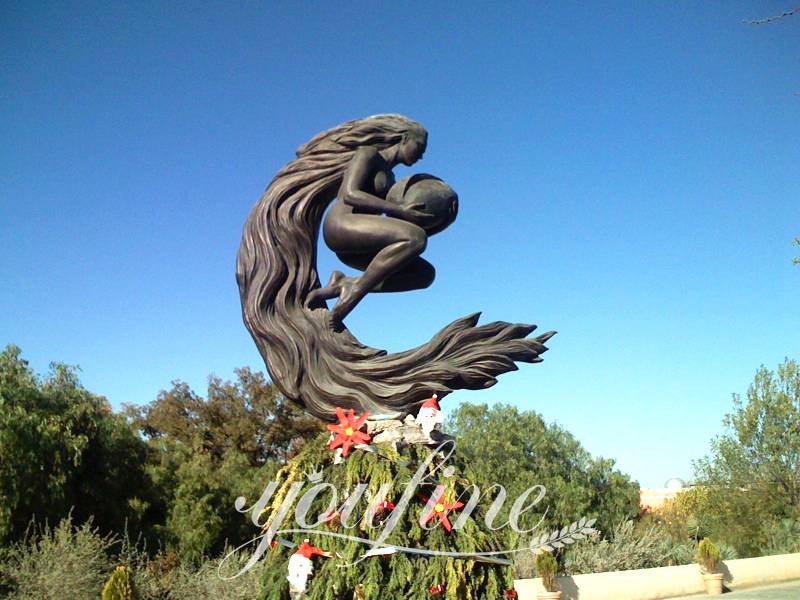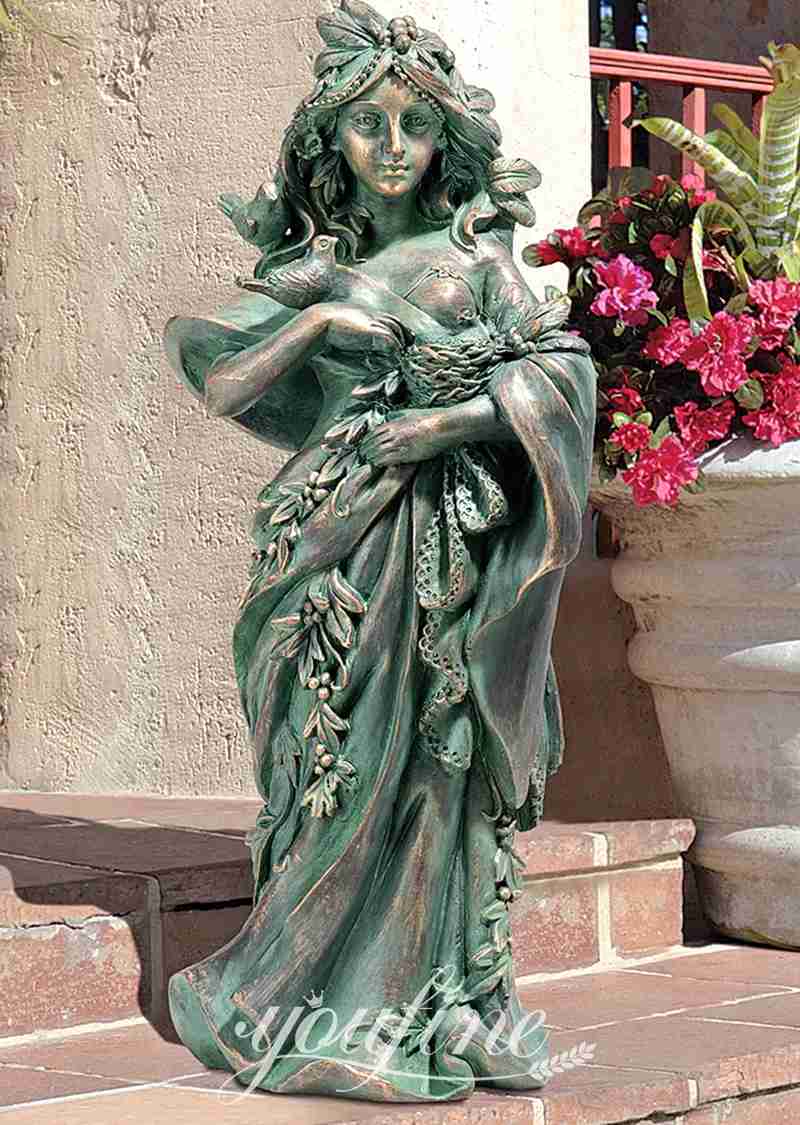 The Magical Legend of Gaia:
Gaia is the goddess of the earth and the mother of the gods in ancient Greek mythology. Moreover, she is the most respected and eminent god among all the gods. Legend has it that Gaia was born at the same time as Chaos, and was also the first super-primitive god. She is the deification of the earth, the first true creation god.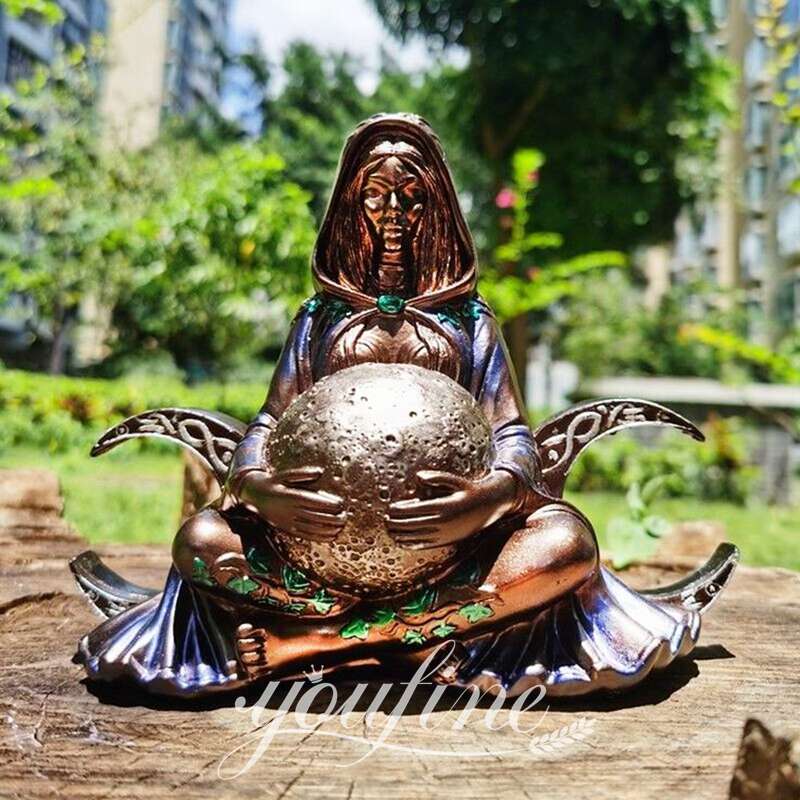 Moreover, Gaia is also one of the original natural forces (the earth) that could create life. Her appearance marks the beginning of chaos from disorder to order, and also marks the beginning of all things.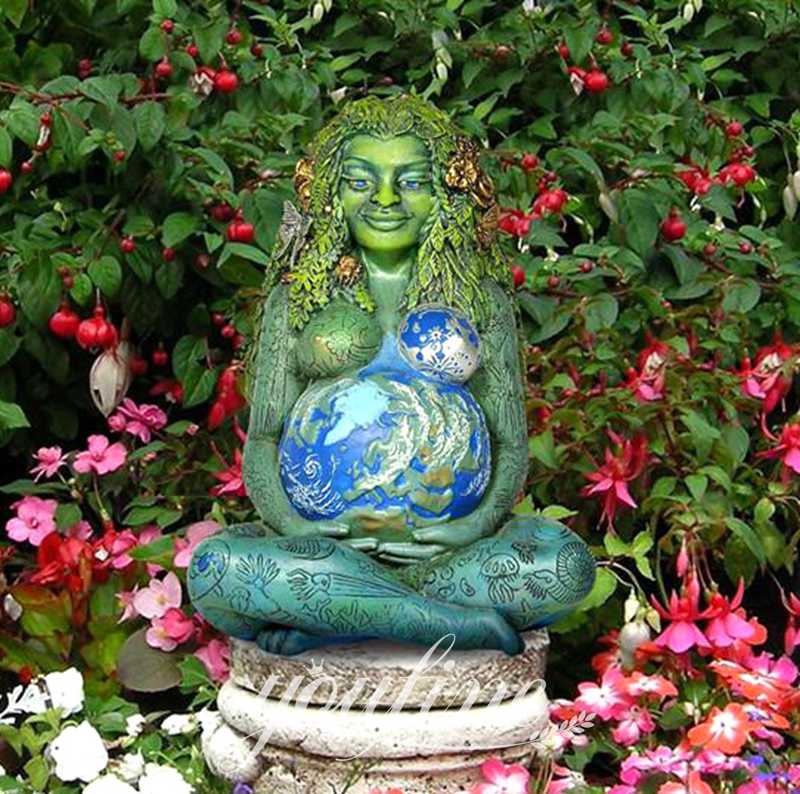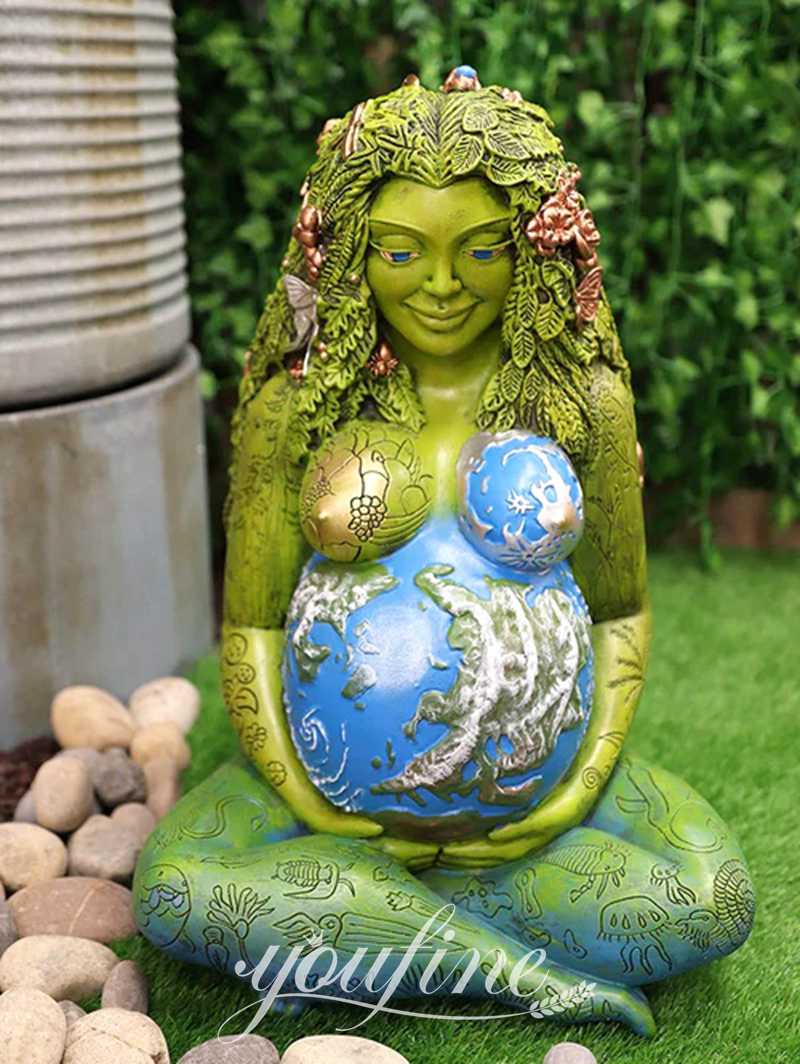 In addition, she was the grandmother of Zeus, and she gave birth to Uranos, the god of the sea, Pontus, and Ourea, the mountain god. Moreover, Gaia and Uranus combined to give birth to the Twelve Titans, three Cyclops, and Hecatoncheires. There is no doubt that all the gods are her descendants.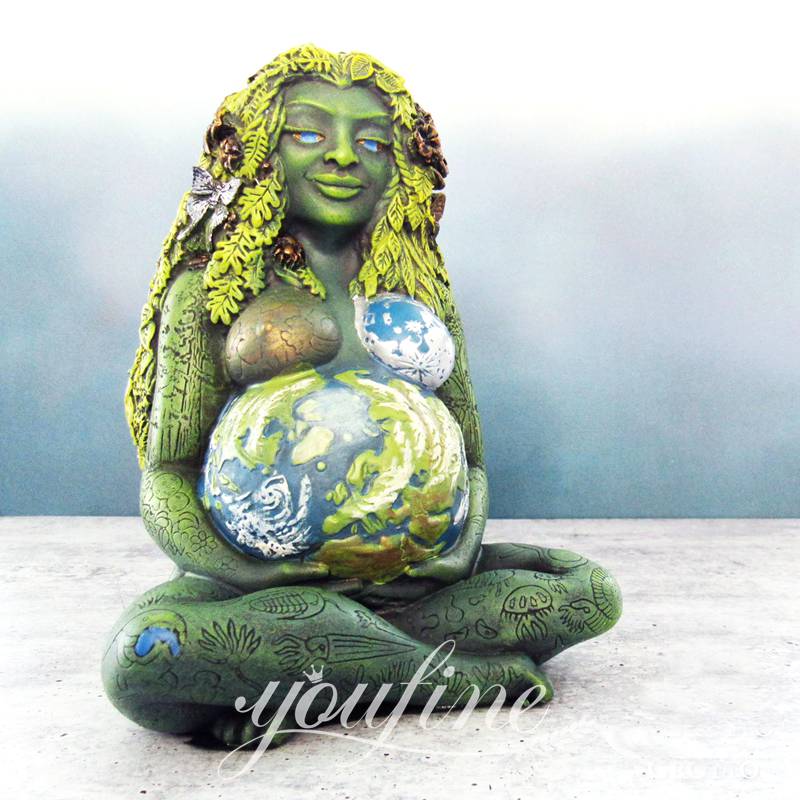 Feedback from Customers:
The fascinating sculptures of Millennium Gaia have touched the lives of thousands. And, every day more people are attracted by her beautiful representation. Letters and comments from many traditions and people from all walks of life show us how Millennium Gaia has deeply touched people around the world.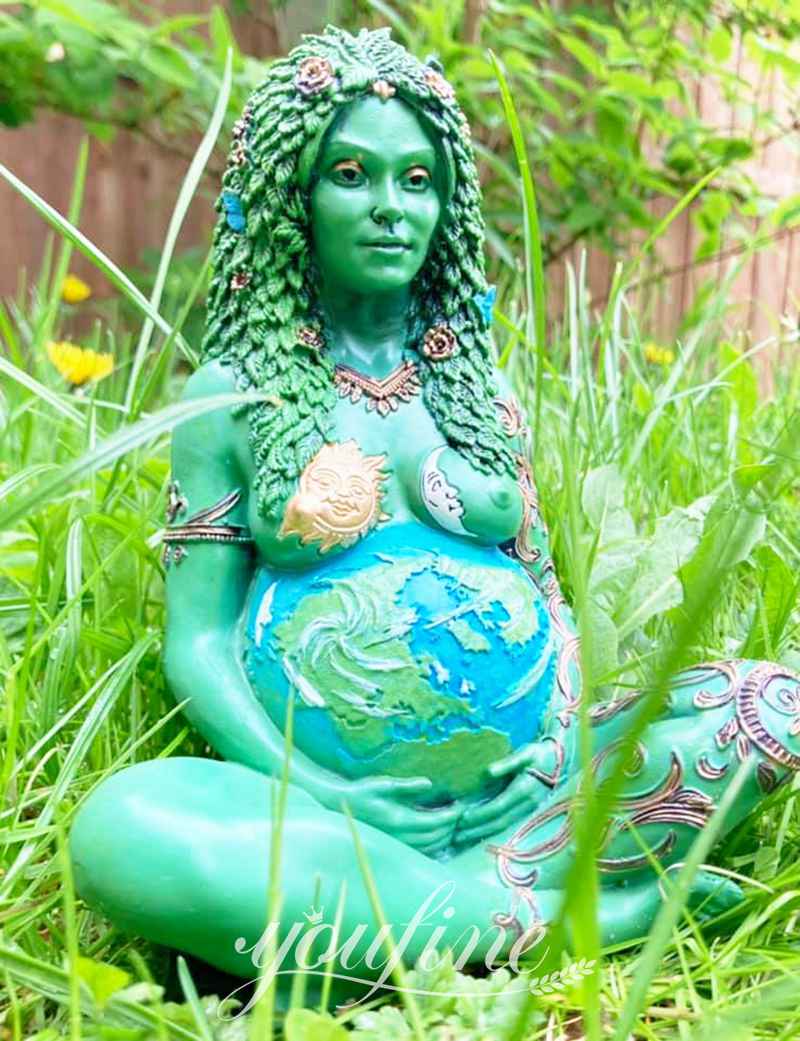 Millennial Gaia is considered a stunning statue. Gaia sculptures are filled with rich earth and water-themed colors. The sculptures include green, blue, white, and more. Many people like to place this sculpture in their homes, workplace, school, or place of worship.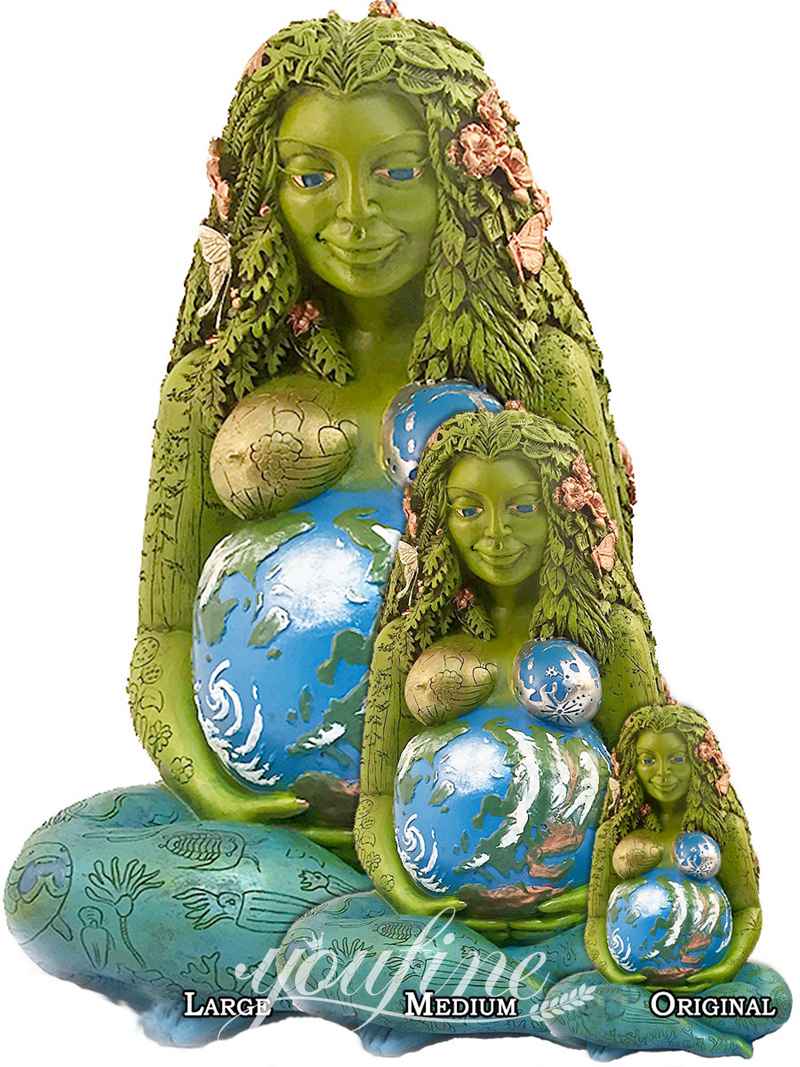 Of course, please feel free to contact us if you would like a life-size bronze Gaia statue. YouFine artists could cast a beautiful and magical bronze Gaia statue for you.
Last Article
:
Extra Large White Marble Lion Fountain for Outdoor MOK1-103
Next Article:
Abstract Love Design Stainless Steel Man Body Sculpture for Sale CSS-187