How to Patina Bronze Sculpture?
Updated 11/3/2023 7:33 PM By Guo, Judy
Patina contributes to the visual appeal of bronze sculptures. It imparts a rich, aged appearance that enhances the artwork's overall beauty and depth. Patina acts as a protective layer, shielding the underlying bronze from further corrosion or deterioration. It serves as a barrier against environmental factors that could harm the sculpture.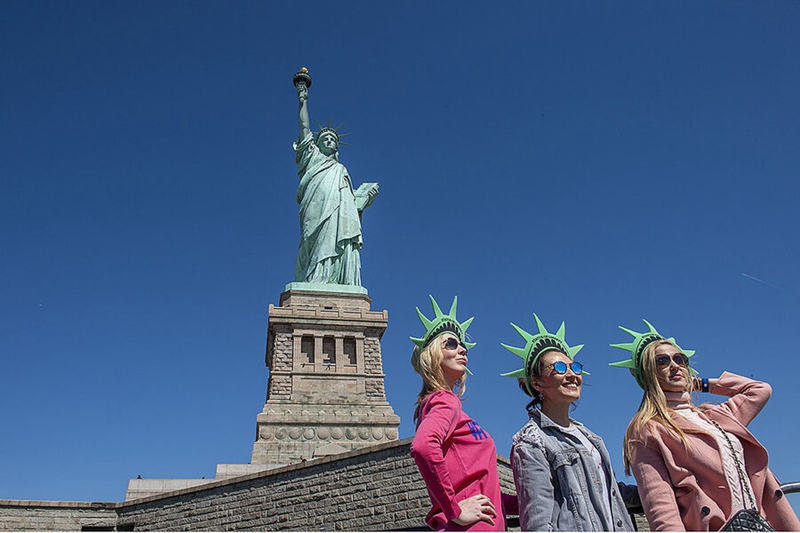 Each patina is unique, as it depends on the sculpture's exposure, location, and the specific chemical reactions that occur. This uniqueness adds character and individuality to each bronze artwork. Many bronze sculptures have developed patinas over centuries, contributing to their historical and artistic significance. The patina could carry the marks of time and history, making the artwork more valuable.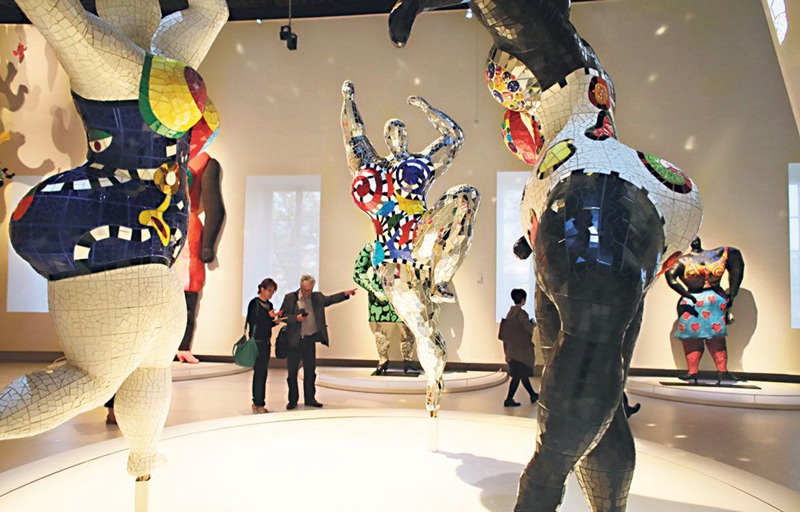 What is Patina?
Patina is a complex and fascinating aspect of bronze sculpture. In terms of its chemical nature, patina is essentially a thin layer of corrosion that forms on the surface of bronze over time. This layer is mainly composed of copper compounds, such as copper sulfate, copper chloride, and copper carbonate, along with other elements like sulfur and chlorine. The formation of the patina occurs due to a series of reactions between the bronze, air, moisture, and pollutants in the environment.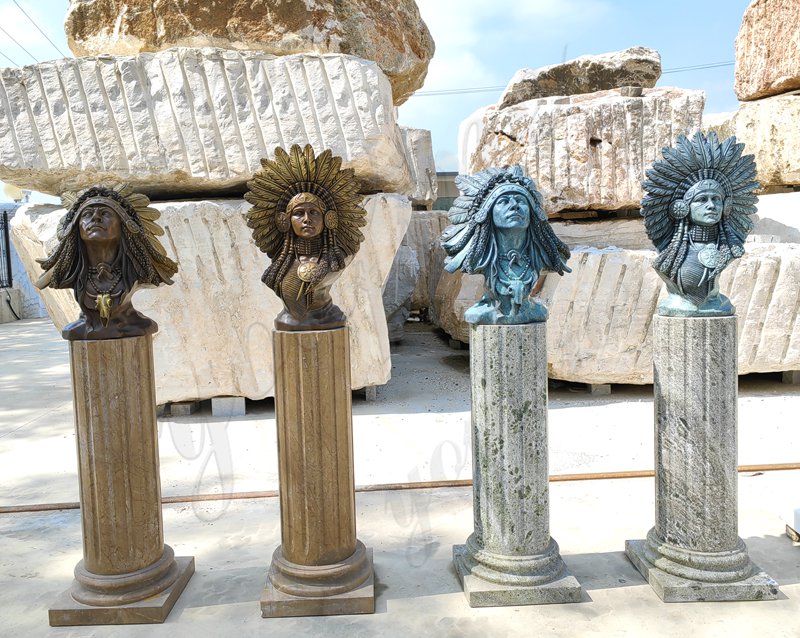 Visually, the patina is responsible for the distinctive green or brownish coloration that we often associate with aged bronze sculptures. The specific color and texture of the patina could vary depending on a variety of factors, including the composition of the bronze alloy, the environmental conditions the sculpture is exposed to, and any artificial treatments applied to enhance or alter the patina's appearance.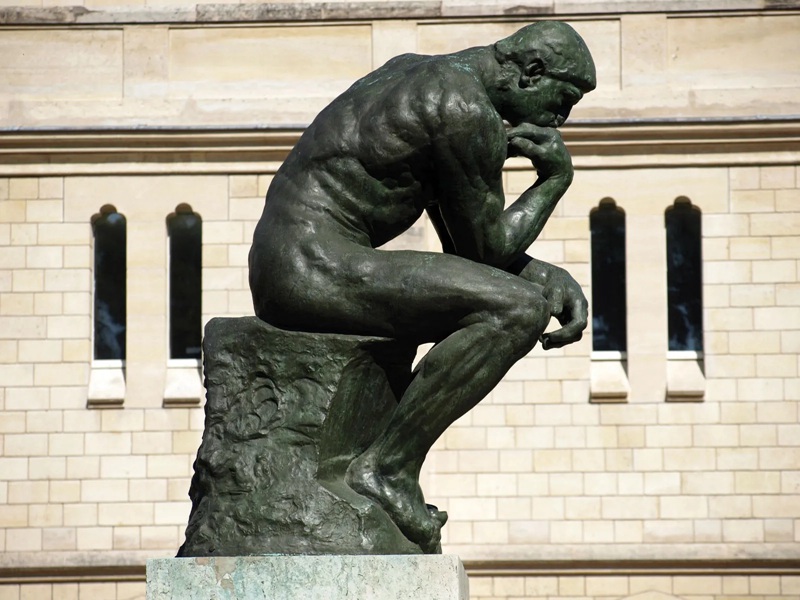 Patina not only adds character and aesthetic depth to bronze sculptures but also serves a critical protective function. It acts as a shield against further corrosion, preventing the underlying bronze from deteriorating. The formation of the patina is a natural and ongoing process, and many collectors and artists value the rich, historical, and artistic quality it brings to bronze artworks. It's important to note that the patina could be intentionally manipulated or enhanced through various chemical treatments to achieve specific visual effects or colors desired by artists and collectors.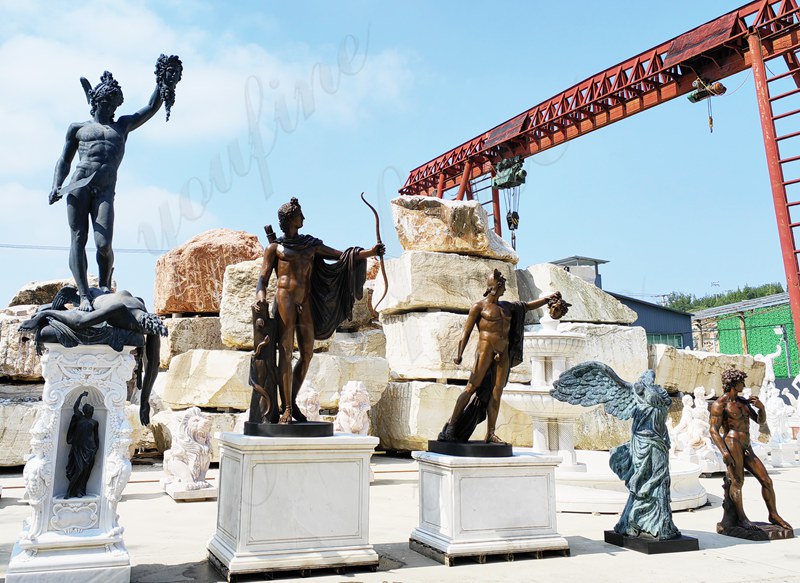 How to Patina Bronze Sculpture?
Applying a patina to a bronze sculpture requires specific tools, chemicals, and safety equipment to ensure the process is conducted safely and effectively.
Tools
Spray Bottles: Used for applying patina solutions.
Paintbrushes: For applying patina solutions to specific areas or for details.
Heat Source: A propane torch, gas oven, or electric heating element for heating the bronze.
Soft Bristle Brushes: For brushing and cleaning the bronze.
Container: A non-reactive container for mixing and storing patina solutions.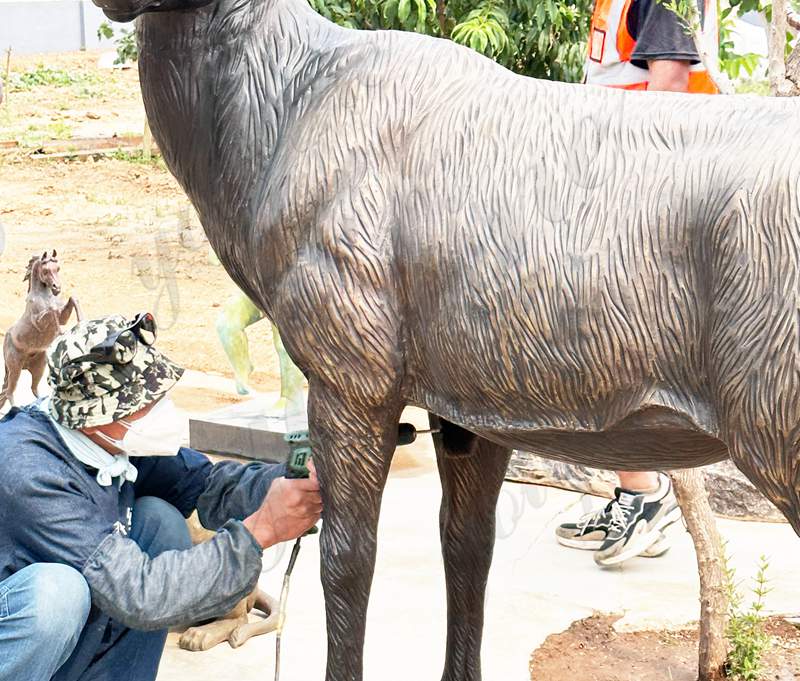 Chemicals
Liver of Sulfur: Commonly used for creating black or gray patinas.
Ferric Nitrate: Often used for reddish-brown patinas.
Copper Sulfate: Used for green patinas.
Ammonium Sulfide: For creating a range of patina colors.
Salt: Sometimes used to accelerate patina formation.
Acid Etching Solution: Used to prepare the bronze surface for patination.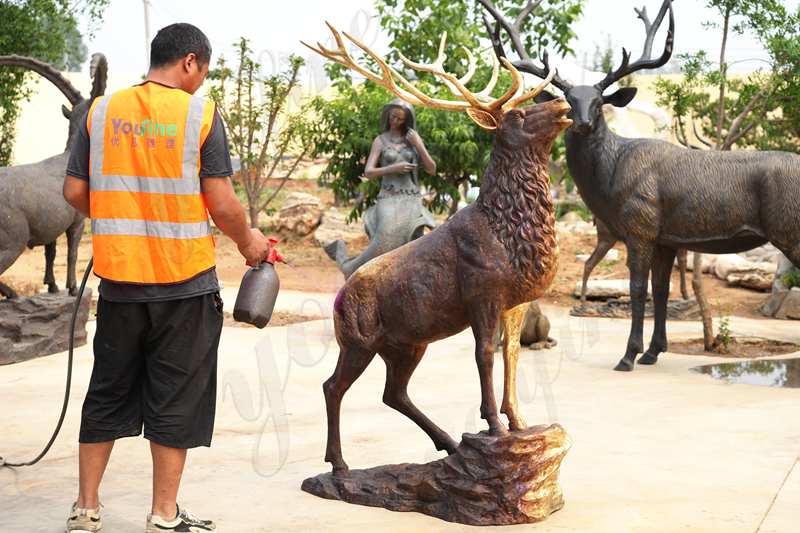 Safety Equipment
Safety Glasses: To protect your eyes from chemical splashes.
Chemical-Resistant Gloves: To protect your hands.
Respirator Mask: For filtering out chemical fumes and dust.
Apron or Protective Clothing: To protect your body and clothing from spills.
Ventilation: Ensure you're working in a well-ventilated area to disperse fumes.
It's crucial to follow safety guidelines when working with these chemicals, which may produce harmful fumes and should be used with proper ventilation. Always use personal protective equipment, read and understand the safety instructions for each chemical, and be aware of safe disposal methods.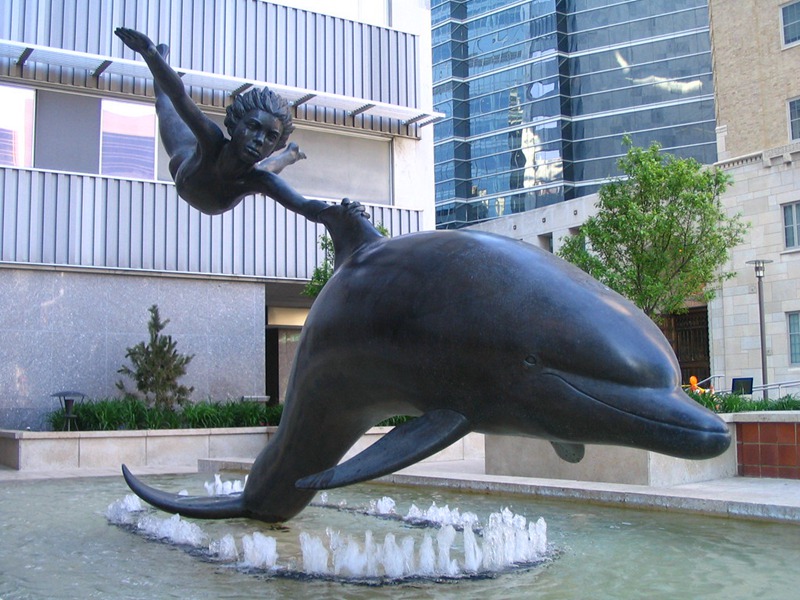 Applying the Patina
There are several methods for applying patina to bronze sculptures, each resulting in unique color and texture effects.
Immersion
In immersion patination, the sculpture is entirely or partially submerged in a bath of the patina solution. Immersion patinas often produce uniform and consistent coloration. The immersion time and solution concentration could influence the depth and shade of the patina.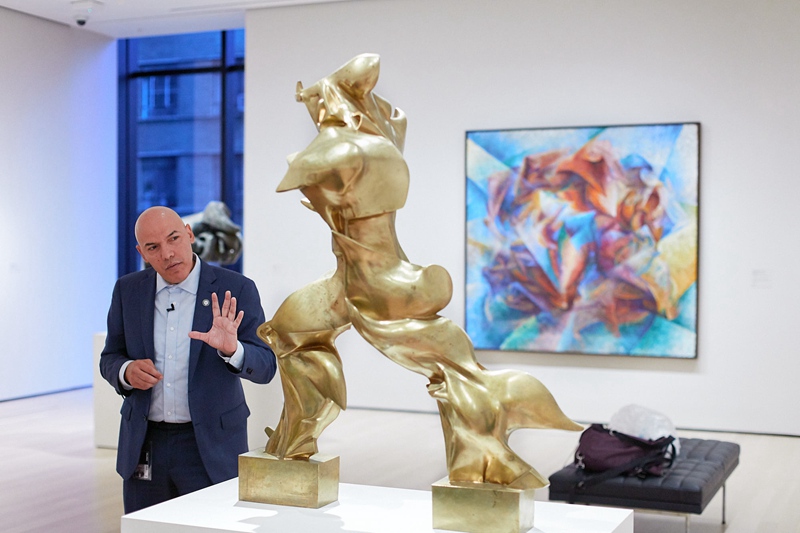 Spraying
Patina solutions are sprayed onto the bronze sculpture's surface using a spray gun or spray bottles. Spraying allows for more control over the patina's distribution. The artist could create various textures by layering and manipulating the spray patterns.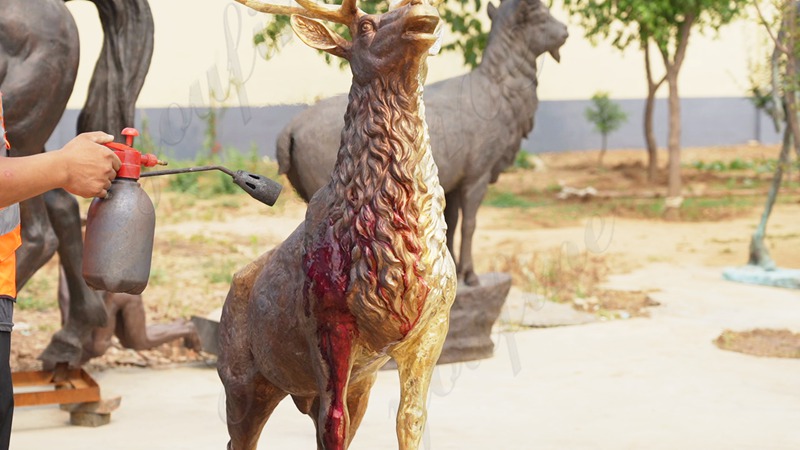 Brushing
A patina solution is applied to the sculpture using brushes, which could be used to create specific patterns or details. Brushing allows for fine control and detailed work. It's often used for adding highlights or accentuating specific areas.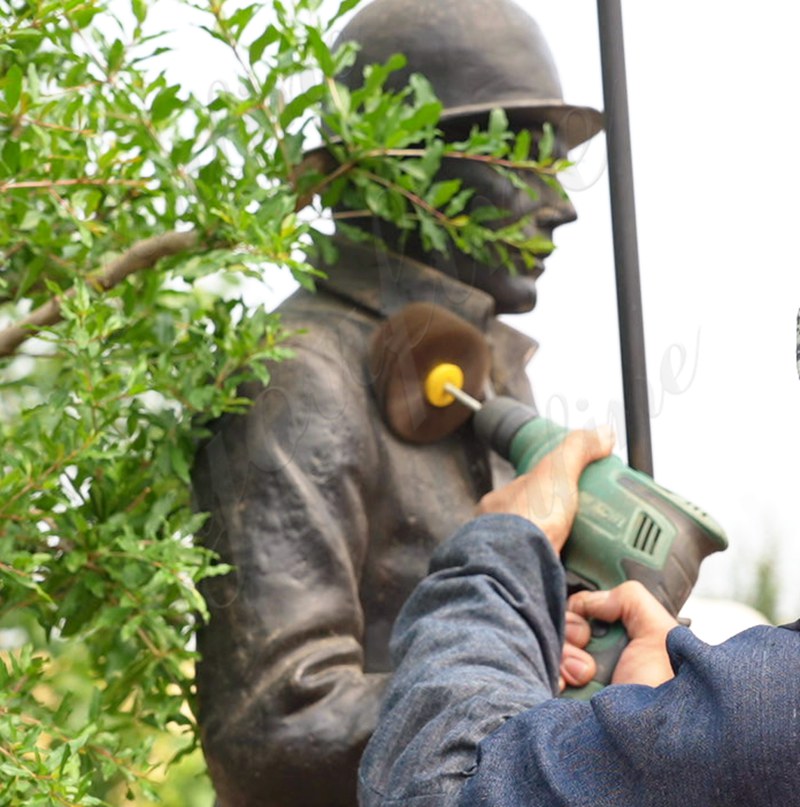 Heat Application
A heat source, such as a torch or an oven, is used to heat the bronze surface before applying the patina. Heat application could produce a more vibrant and reactive patina. The intensity of heating could influence the colors achieved. Different patina formulas are employed to create various colors and textures.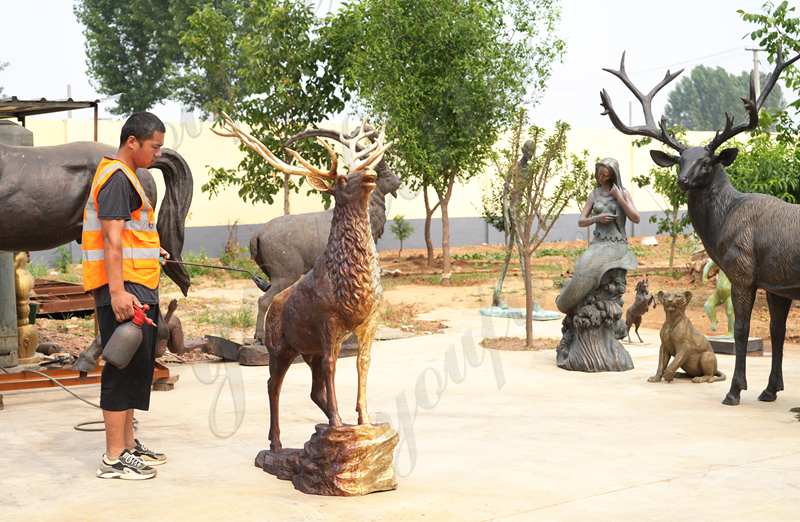 A few Common Color Formulas
Liver of Sulfur (LOS):
Color: Black or gray.
Effect: Often used for antique or aged appearances. could create a mottled or marbled texture.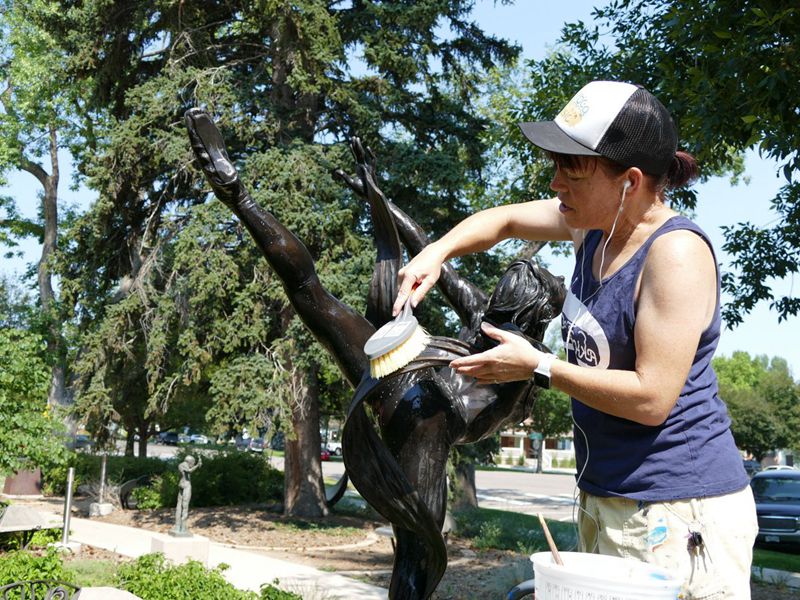 Ferric Nitrate:
Color: Reddish-brown.
Effect: Often used for bronze statues with an earthy or rustic appearance.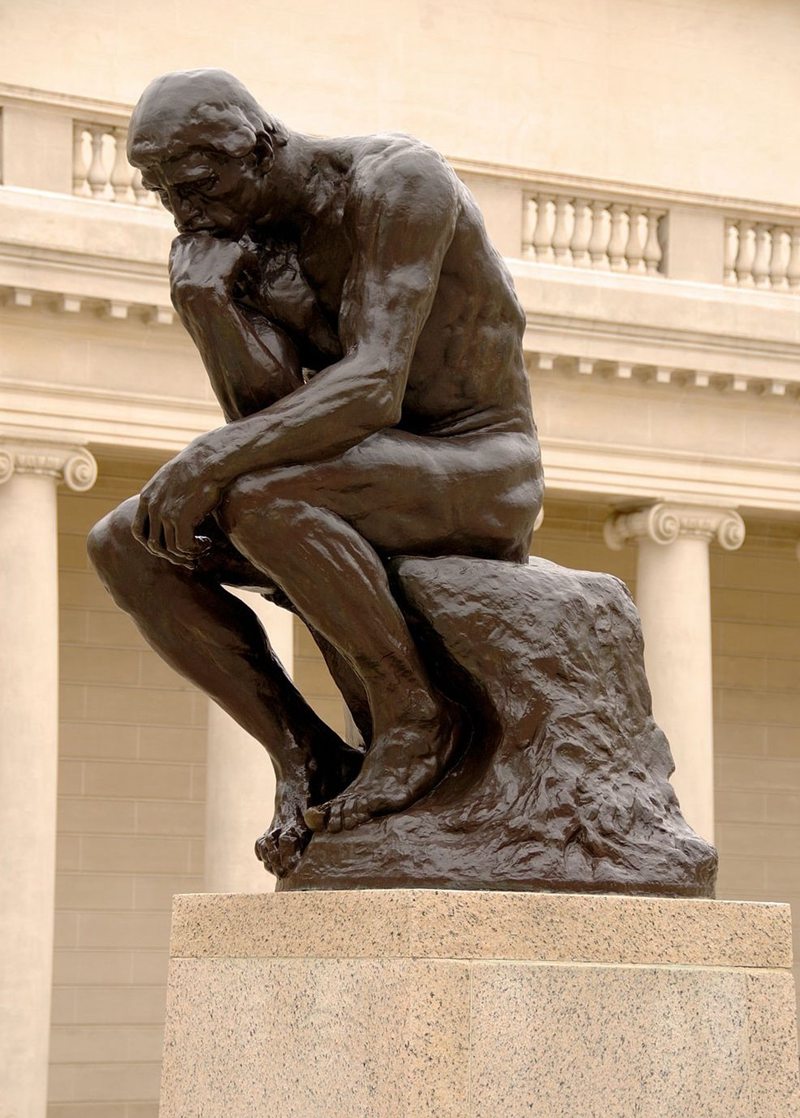 Cupric Nitrate:
Color: Bright blue-green.
Effect: Creates bright green or turquoise patinas. Reacts well with the bronze surface to develop striking colors.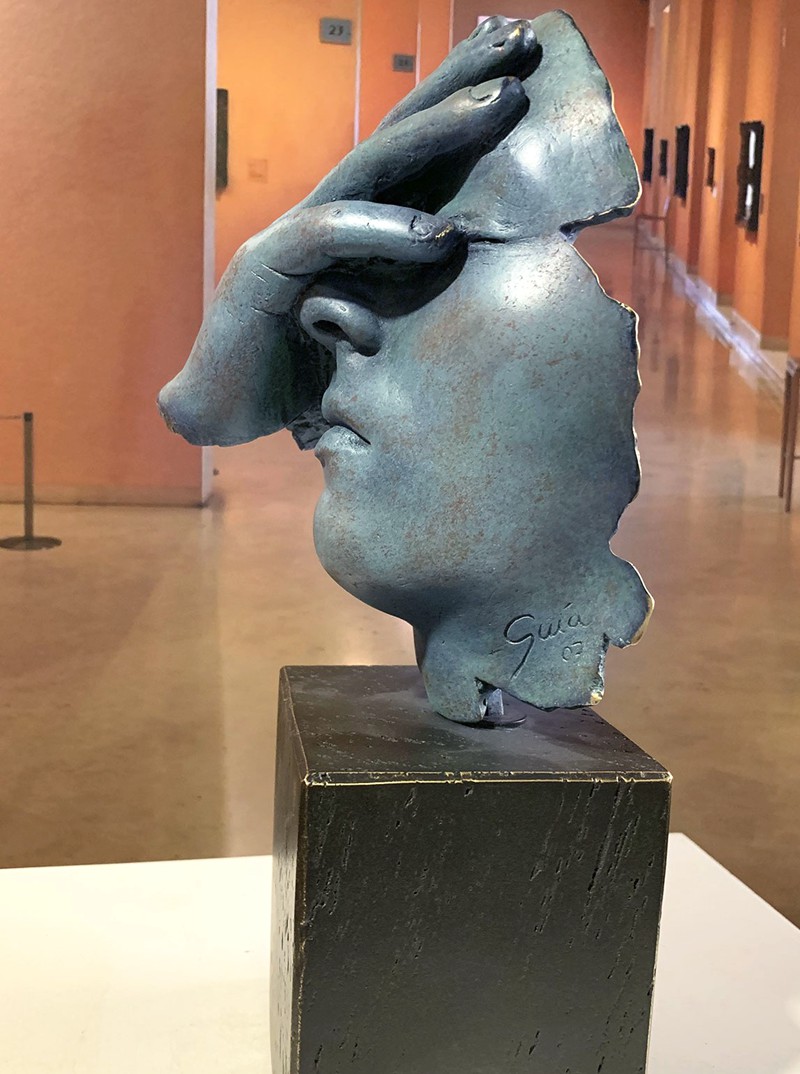 Ammonium Sulfide:
Color: Varied, including brown, black, and green.
Effect: Offers a broad range of patina colors. The texture could range from smooth to mottled, depending on application techniques.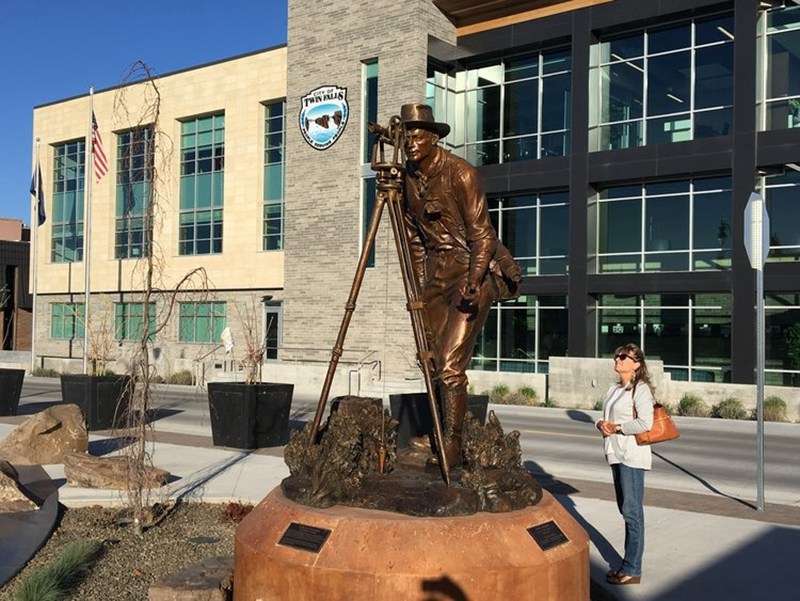 Salt Patination:
Color: Rustic brown.
Effect: Used for a speckled and textural finish. Salt is sprinkled on the bronze, creating unique patterns.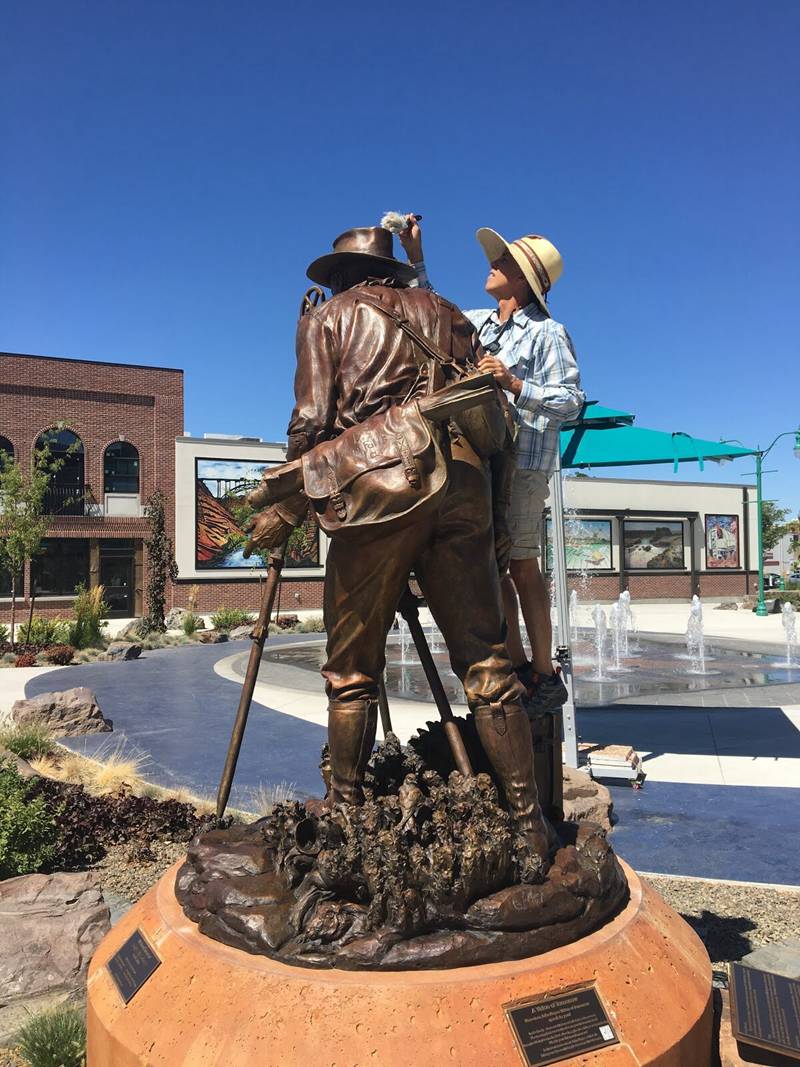 Artists often experiment with different combinations of application methods and patina formulas to achieve the desired colors and textures for their sculptures. These processes require skill, precision, and artistic judgment to produce the intended visual effects.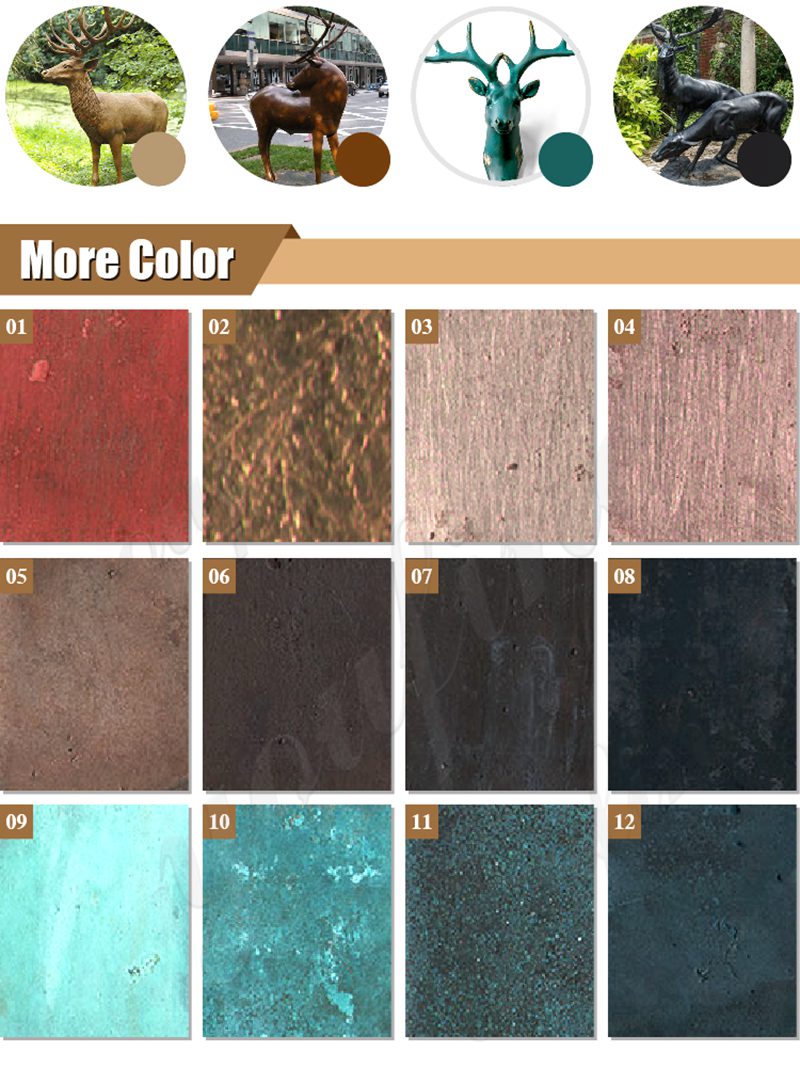 Caring for Bronze Statue Patina
Maintaining and preserving the patina finish on bronze sculptures is crucial to ensure they retain their beauty and value over time. Dust and debris could accumulate on the surface of the sculpture, gradually affecting the patina. Clean the sculpture regularly with a soft, lint-free cloth or a soft-bristle brush to remove any loose particles. Avoid using abrasive materials that could scratch the patina.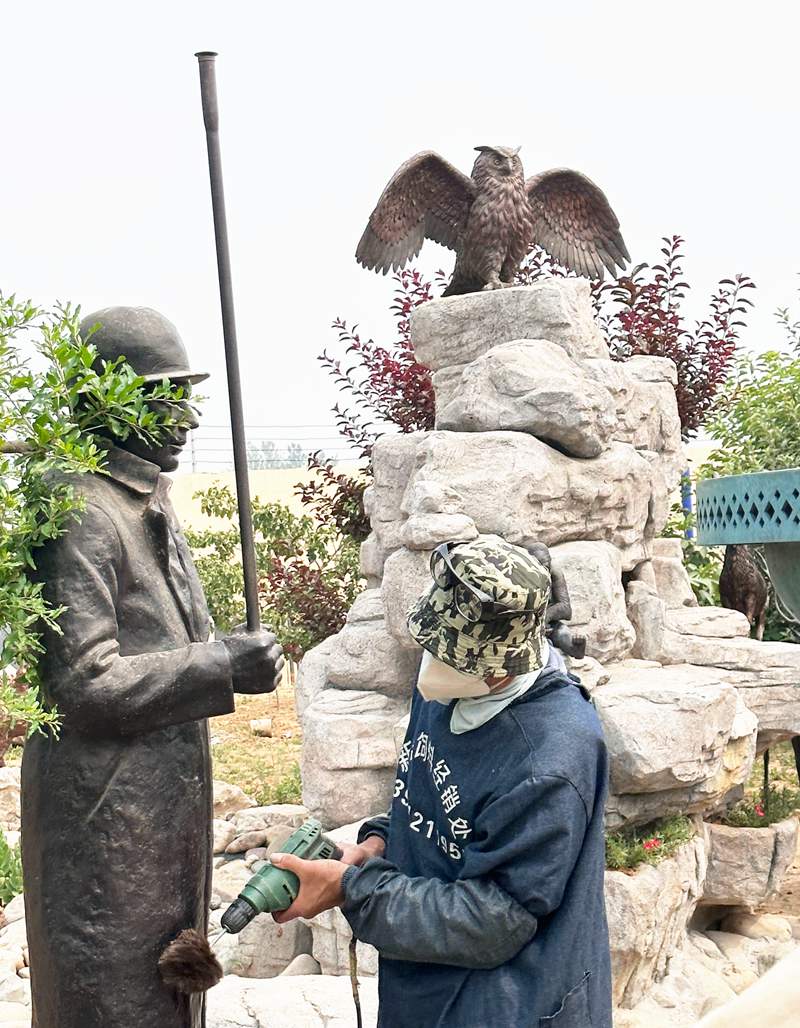 When cleaning, use mild, pH-neutral soaps and distilled water. Harsh chemicals, such as ammonia or bleach, could damage the patina. Avoid abrasive cleaners or scouring pads as well. If the sculpture is outdoors, consider applying a clear, protective wax or lacquer to create a barrier against moisture, UV rays, and pollutants. Reapply the protective coating as needed, usually every 6 to 12 months. Periodically inspect the sculpture for any signs of patina degradation, discoloration, or damage. Address any issues promptly to prevent them from worsening.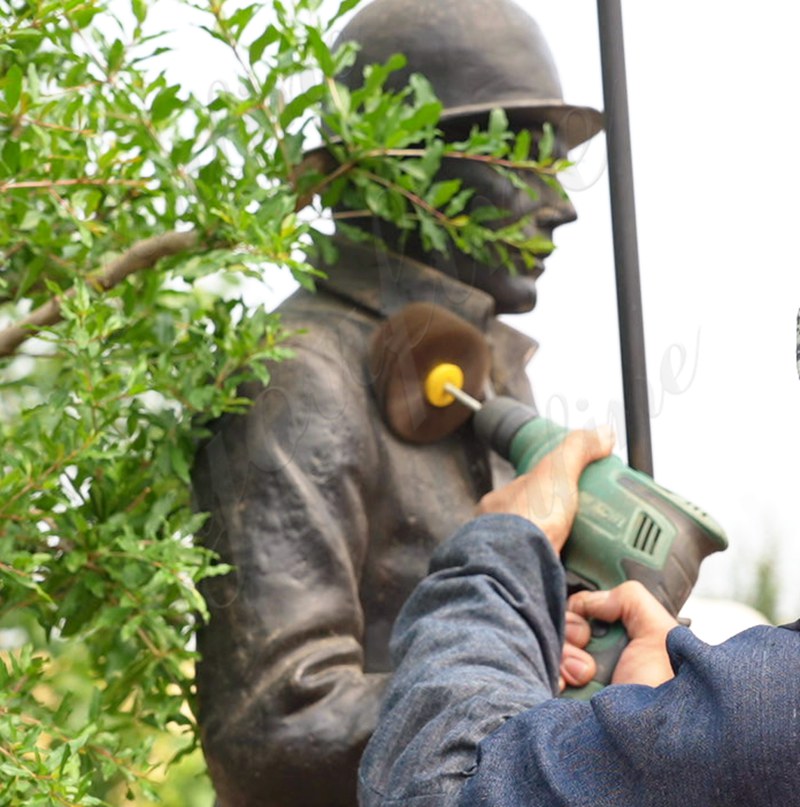 Famous Bronze Patina Statue
Verde Green Patina – "The Statue of Liberty": The iconic Statue of Liberty in New York Harbor is made of copper with a verdigris patina, giving it a greenish-blue hue. This patina was formed over years of exposure to the elements, creating a stunning visual effect.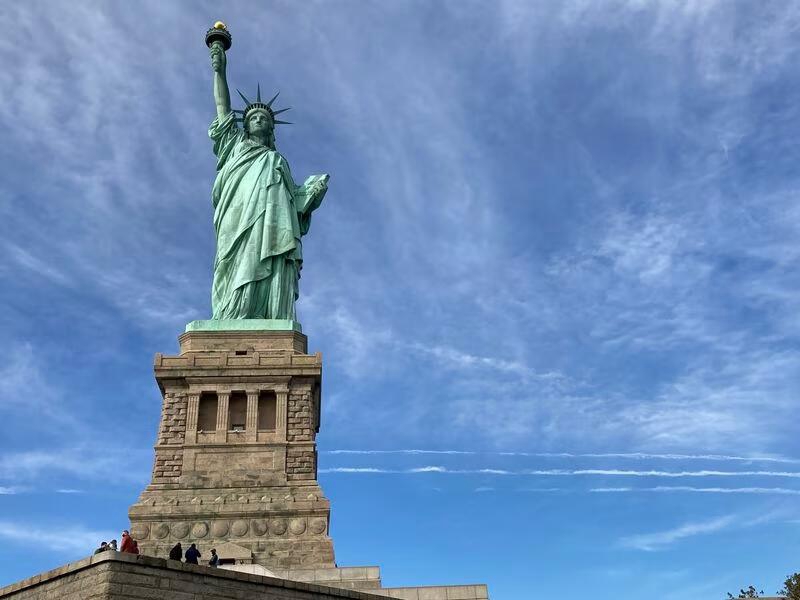 Antique Brown Patina – "The Thinker" by Auguste Rodin: Auguste Rodin's famous sculpture "The Thinker" often features an antique brown patina. This warm, brownish finish adds depth and character to the sculpture, emphasizing the details of the thinker's muscular form.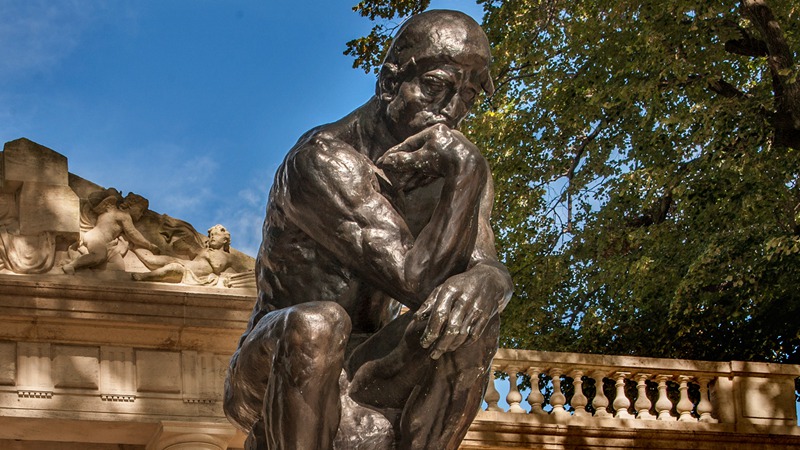 Deep Black Patina – "Unique Forms of Continuity in Space" by Umberto Boccioni: This Futurist sculpture is known for its sleek, aerodynamic form. To accentuate its modernity, it's often given a deep black or charcoal patina. This choice creates a striking contrast and enhances the sculpture's sense of motion.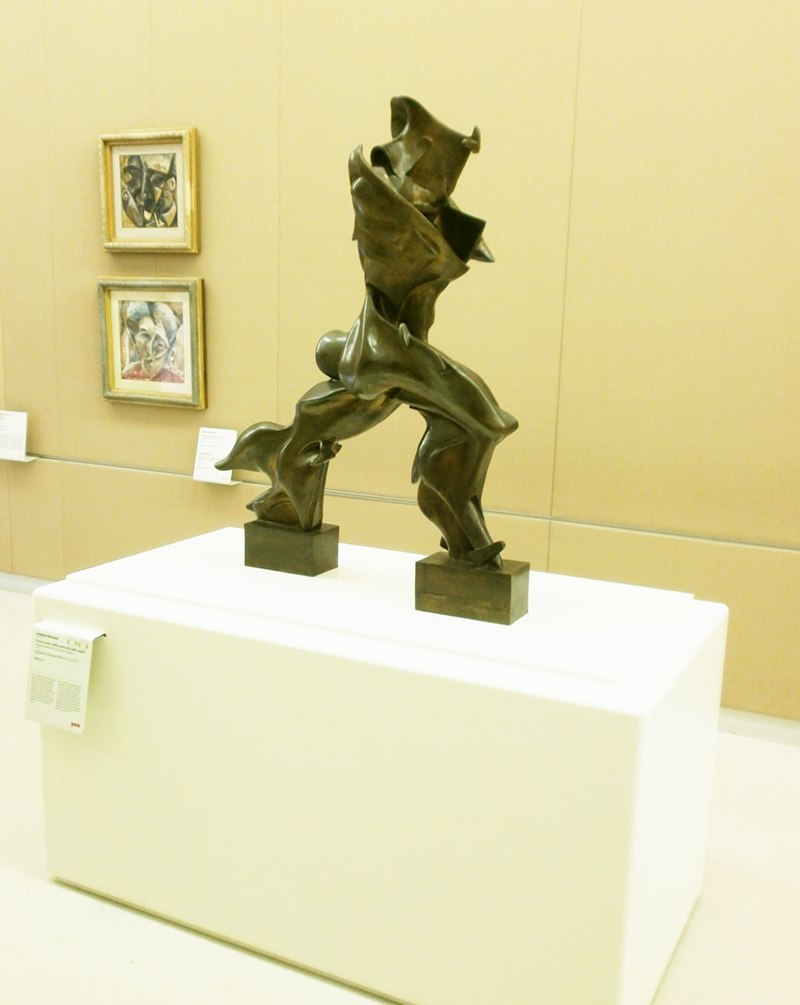 Multi-Colored Patina – Niki de Saint Phalle's "Nana" series: The "Nana" sculptures often feature vibrant and multi-colored patinas, reflecting the artist's celebration of femininity. These colorful patinas are achieved through various chemical treatments and oxidation processes.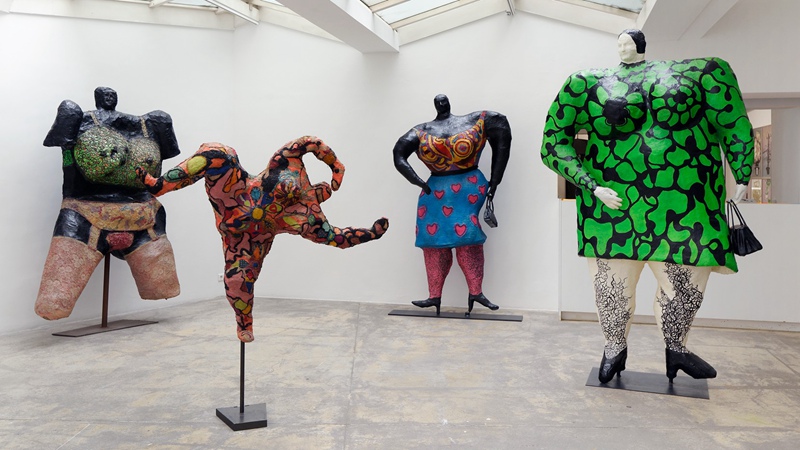 YouFine Superb Patina Technique
YouFine artists use patina to make the bronze statue, which means modulating different chemical liquids together to a different degree, then pouring the liquid on the bronze surface with heating, the beautiful final patina color comes out after several layers of color changing. Of course, the patina would ensure the statue is more natural and nice as time goes by. And, after centuries years, our bronze sculpture could not fade. Depending on the artist's intent and the sculpture's theme, patinas could be used to convey a wide range of emotions and aesthetics, from classical to contemporary, and from natural to vibrant.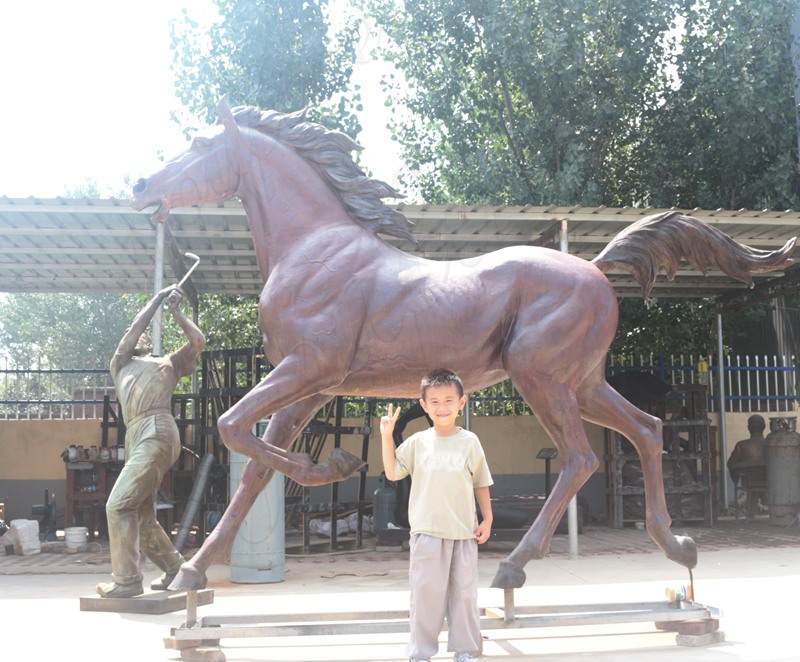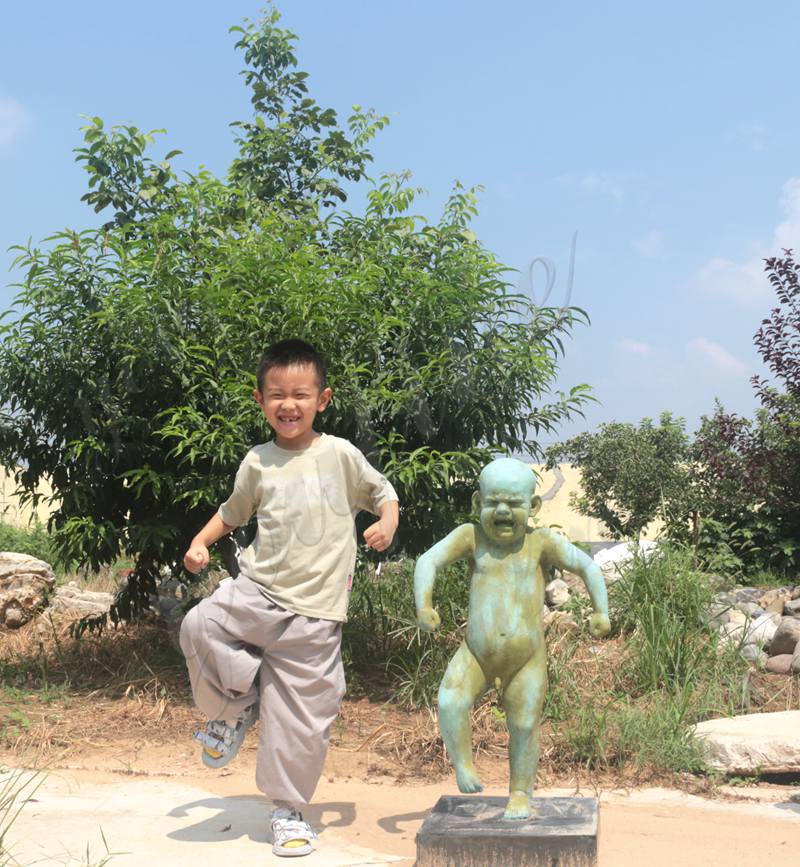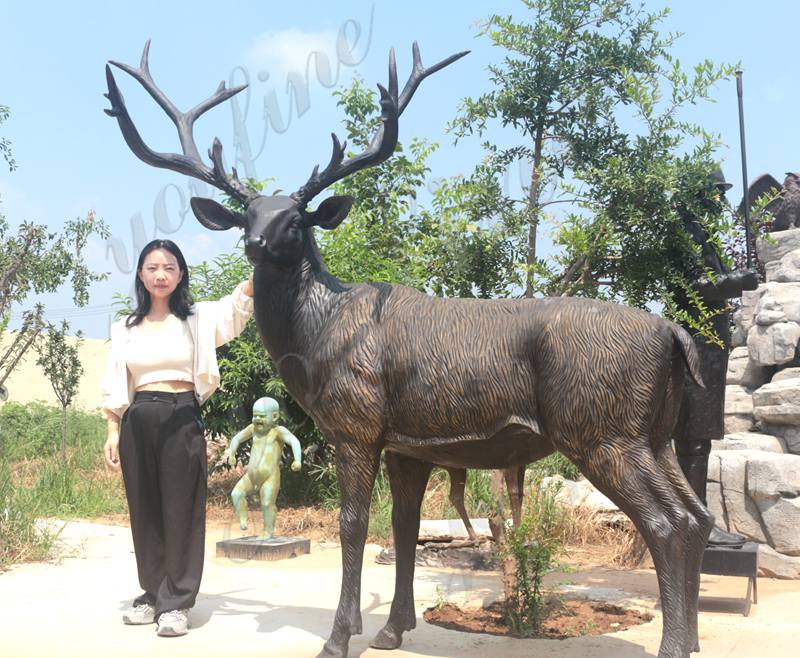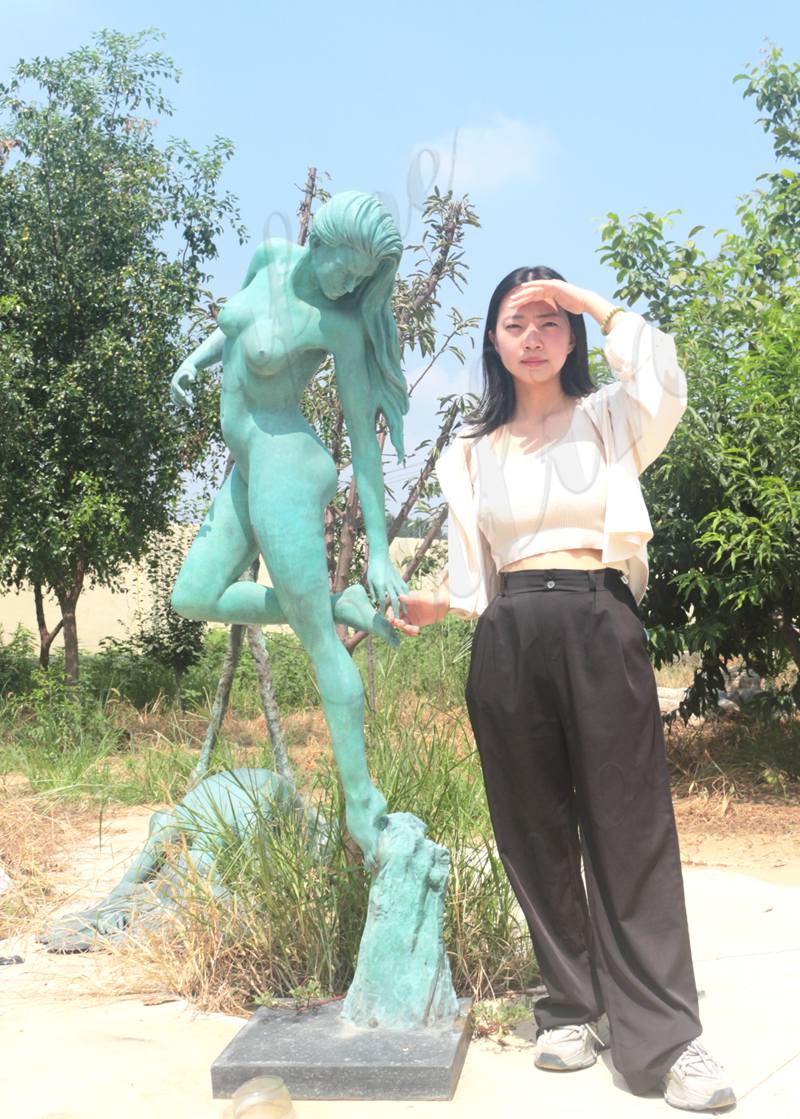 You Fine artists devote all of their hearts to artwork, at every step you could feel it. Choose You Fine, choose the best bronze artwork!
Last Article
:
Roman Tyche White Marble Fortuna Goddess Statue for Sale
Next Article: