Embark on a Journey of Church Restoration with YouFine Sculpture Manufacturing
Updated 05/16/2023 4:38 PM By Rui Wang
In the realm of church restoration projects, YouFine Sculpture Manufacturing stands out as a company with extensive experience, offering impeccable services and high-quality products. We understand the importance of collaboration and communication with clients and their teams, including architects, designers, and contractors. By building strong relationships with all parties involved, we ensure a cohesive effort towards a common goal—bringing your church renovation to fruition.
Section 1: Collaborative Approach to Success
At YouFine, we value collaborative effort and understand the significance of working towards shared objectives. Our expert team works closely with your architects to provide the best recommendations and solutions for your restoration project. Leveraging our extensive knowledge and experience in materials, design, and craftsmanship, we offer valuable insights and ideas to enhance the aesthetic appeal and significance of your church artwork. Through collaboration, every aspect of the restoration project aligns with your vision and goals, resulting in a stunning and functional outcome.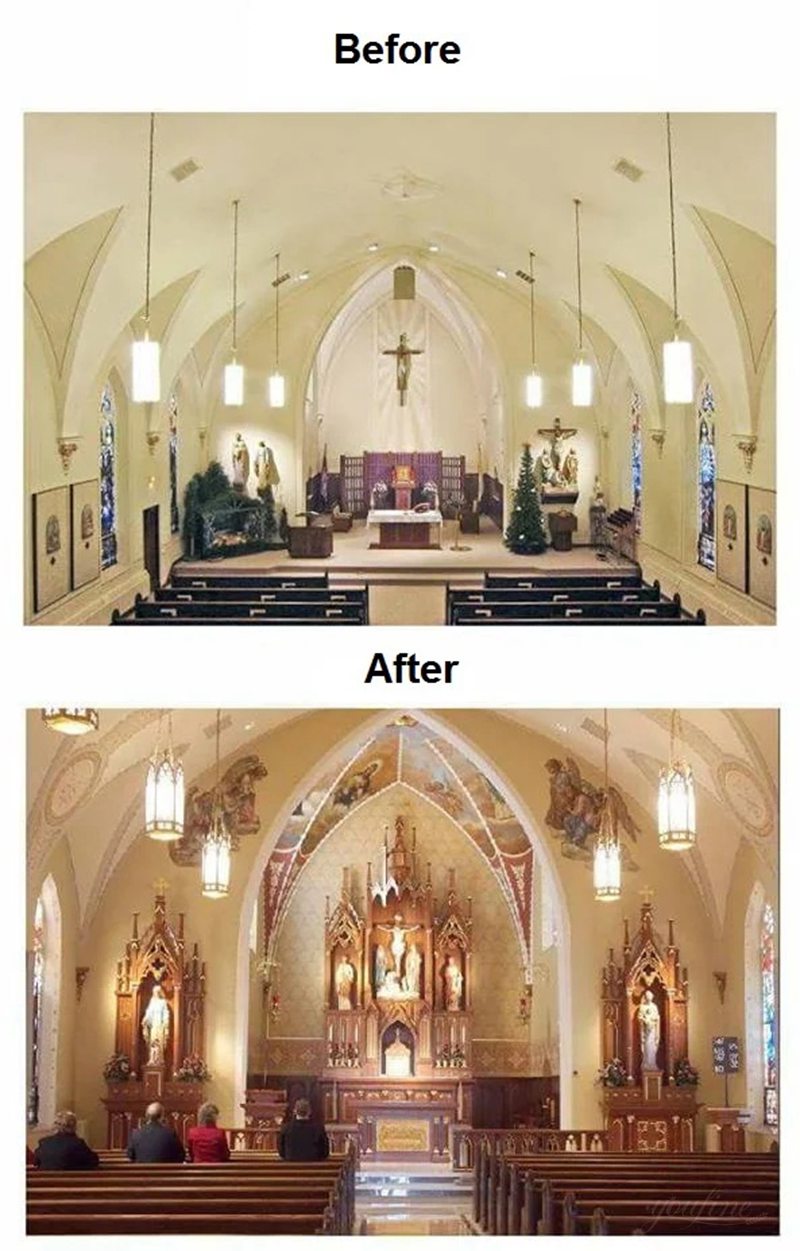 Section 2: Visual Representations and Expert Insights
YouFine excels at providing visual representations to our clients. Apart from renderings, we support various drawing methods such as CAD and 3D, ensuring precise measurements and accurate depictions of every detail in the church. This allows for meticulous guidance during the restoration process, ensuring the utmost accuracy in repairing the church. Moreover, our team offers insights and recommendations based on our expertise, elevating the final results.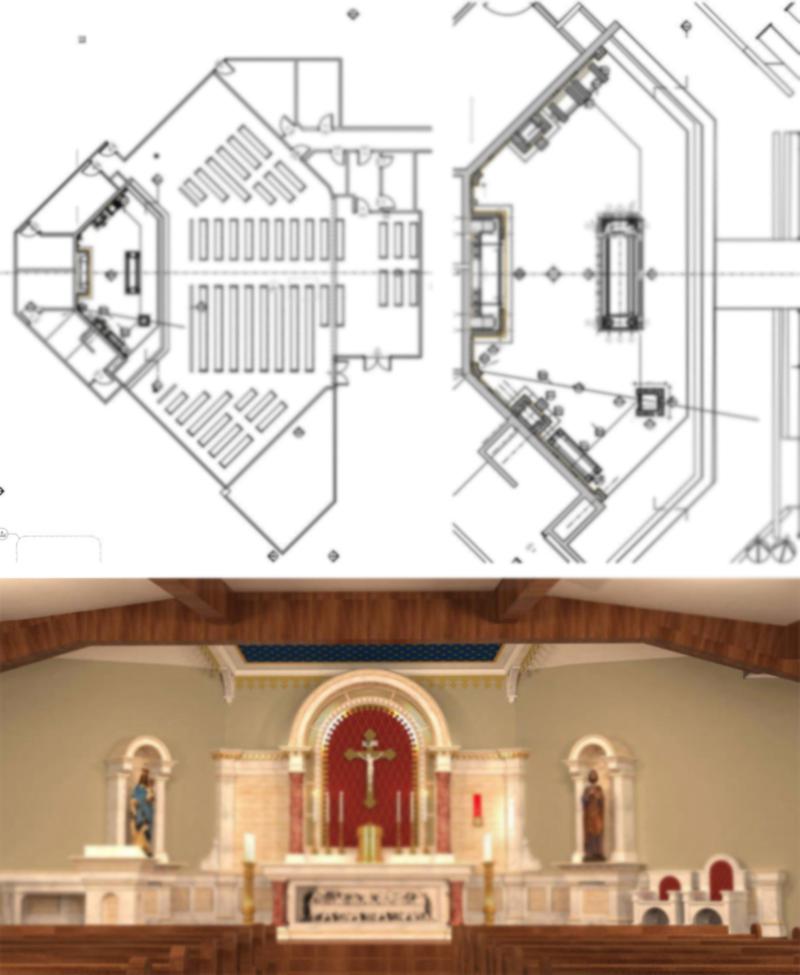 Section 3: Tailored Solutions for Unique Projects
Every church restoration project is unique, with its own set of challenges and considerations, especially regarding budget constraints. That's why we provide personalized approaches for each project, working closely with our clients to find cost-effective solutions that meet their needs and budget requirements. Our expert team collaborates with you to adjust the materials, dimensions, and design of the artwork until you are fully satisfied. We prioritize maintaining the artistry and quality of the artwork while optimizing the most suitable solutions to fit your budget. We take pride in offering creative and customized solutions that achieve your restoration goals while keeping costs under control.
Section 4: Seamless Installation and Quality Assurance
After preparing all the necessary materials and elements, the next step is installation. With our rich experience in church projects, we know how to create sculptures or other necessary items that are easy to install. We provide suitable bases for our church products, ensuring their effortless installation. Additionally, we offer installation instructions and support to ensure a smooth and successful process. We understand the importance of proper installation in maintaining the quality and longevity of the restored church. At YouFine, we are committed to delivering the highest quality products and services, including ensuring a seamless installation process.
For instance, when it comes to larger, more complex products such as sculptures or other ornamental items, we recognize that ease of installation is of utmost importance. To ensure that our customers can easily and efficiently install these items in their desired locations, we often create custom wooden frameworks or "dragon bones" that provide added stability and support during the installation process.
These dragon bones are not only functional, but also aesthetically pleasing, as they are designed to seamlessly blend in with the overall look and feel of the sculpture or other product. This attention to detail and commitment to providing our customers with the best possible experience is what sets YouFine apart from other manufacturers in the industry.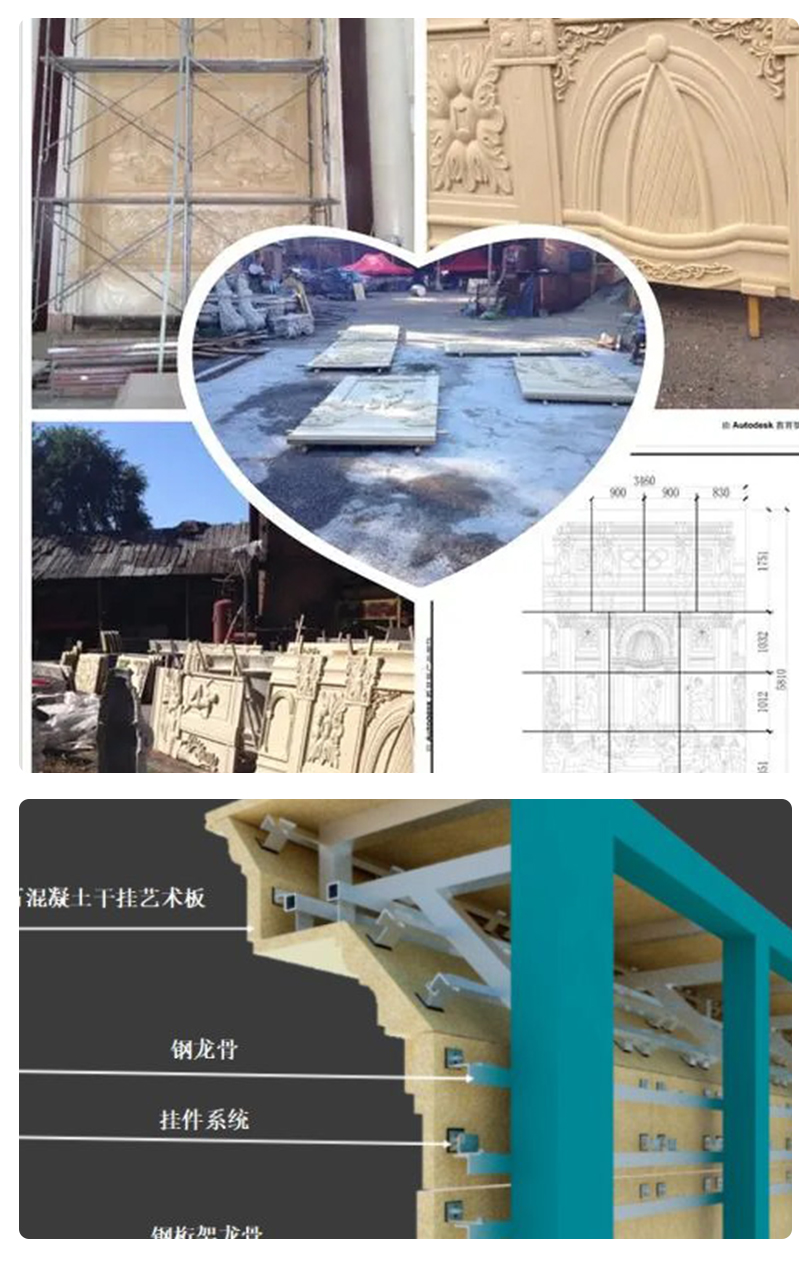 At YouFine, we recognize that quality and convenience are paramount to our customers when purchasing and installing our products. That's why all our designs are meticulously crafted to meet each customer's unique requirements and specifications. From custom wooden frames or support structures for larger and more complex sculptures to seamless integration of details, our attention to detail and commitment to providing the best experience set YouFine apart from other manufacturers in the industry.
By showcasing our involvement in various church projects, we take pride in breathing new life into these sacred spaces. Each project presents its unique challenges, but we handle them with the utmost care and attention to detail. We believe that our work not only benefits the church community but also helps preserve an essential part of our cultural heritage.
Products offered by YouFine for your church include stained glass, altars, pulpits, statues, reliefs, fences, columns, fountains, gazebos, ossuaries, canopies, niches, retables, temples, walls, panels, reliquaries, church shrines, canopies, bishop thrones, cathedrals, baptismal pools, stands and thrones for assembly halls, among others.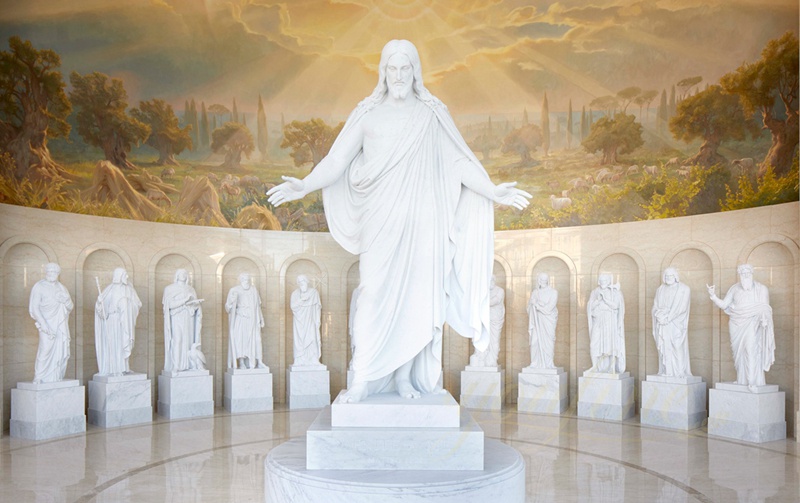 For More Information on Church Decorations:
In conclusion, YouFine Sculpture Manufacturing brings extensive expertise to participate in church restoration projects, offering impeccable services and high-quality products. With a collaborative approach, we work closely with clients and their teams, providing valuable insights and tailored solutions that align with their vision and goals. Our visual representations and expert insights ensure accurate depictions and guidance throughout the restoration process. We prioritize cost-effective solutions without compromising artistry and quality. From seamless installations to customized designs, we strive to deliver products that meet our clients' unique requirements while maintaining the highest standards. At YouFine, we are proud to contribute to the revitalization of church communities and the preservation of our cultural heritage.
Church Renovation What You Need to Know About Restoration and Renovation
YouFine's Church Project: Basilica of San Albino Columbarium
Last Article
:
Modern Magical Metal Moon Sculpture for Lawn CSS-999
Next Article: