Buy Any Catholic Statues, Please Choose You Fine
Updated 08/26/2021 8:58 AM By lijingwen
Feedback from Customers:
Below are pictures of feedback from three of our church customers.
This is the feedback from our Singapore church customer, who ordered a large number of church statues for the decoration of the entire church.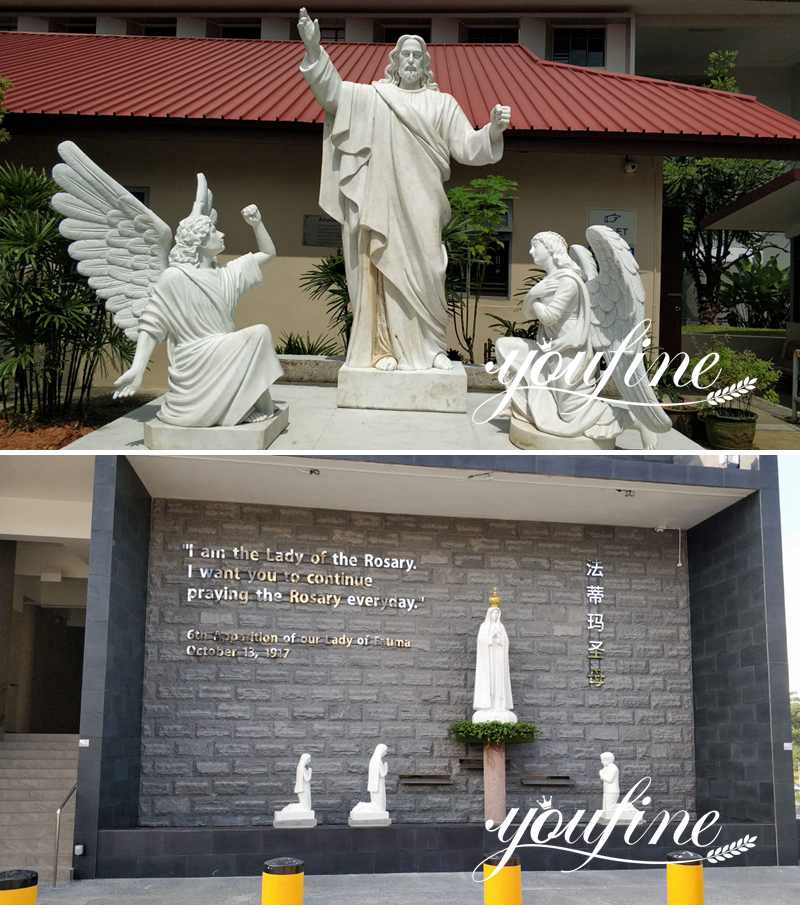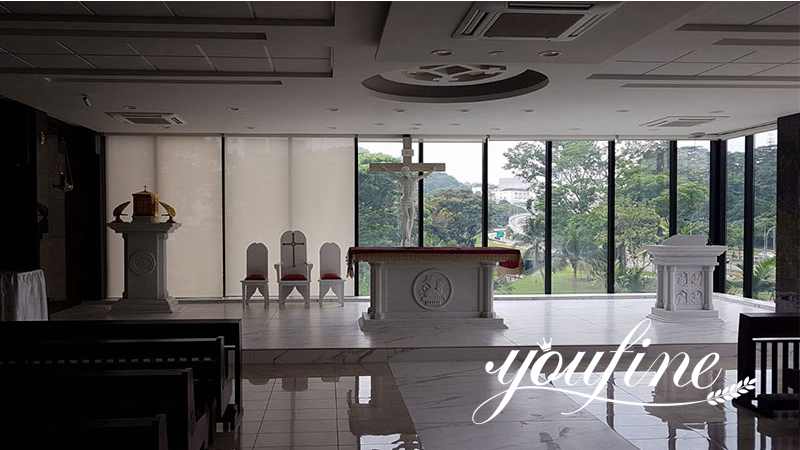 This is the feedback from a church client in Costa Rica, who placed this marble Jesus and children statue outside the church.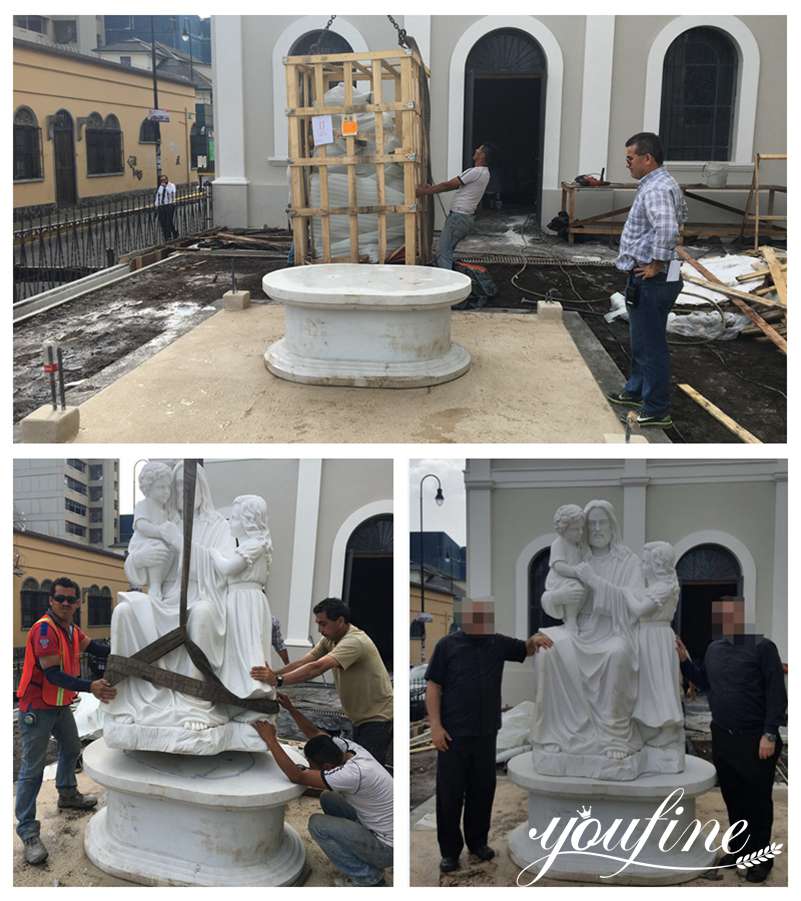 This is the feedback from a church customer in the United States, who bought a series of marble catholic statues to decorate this church.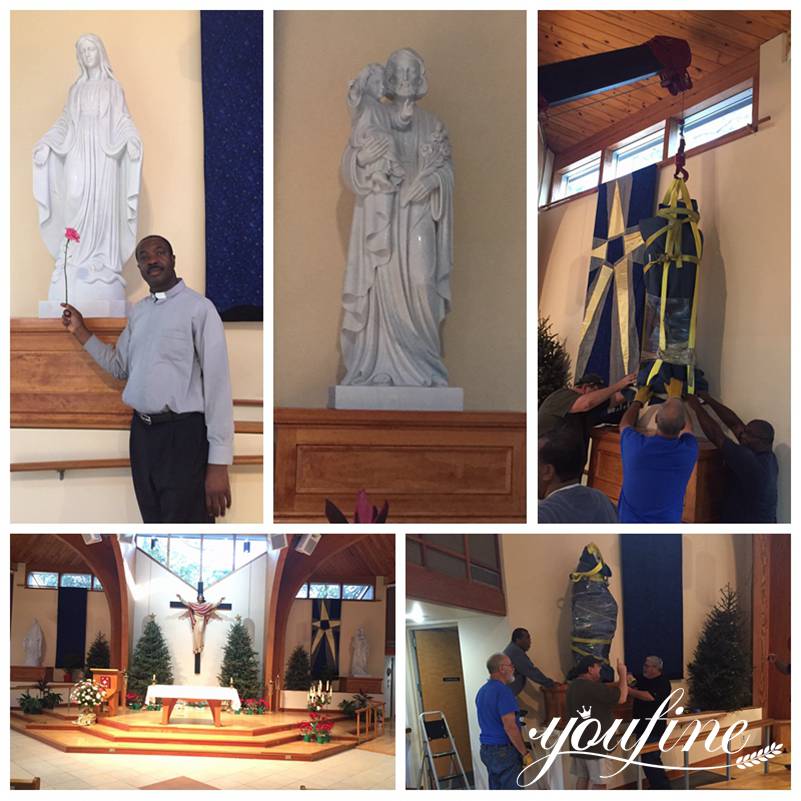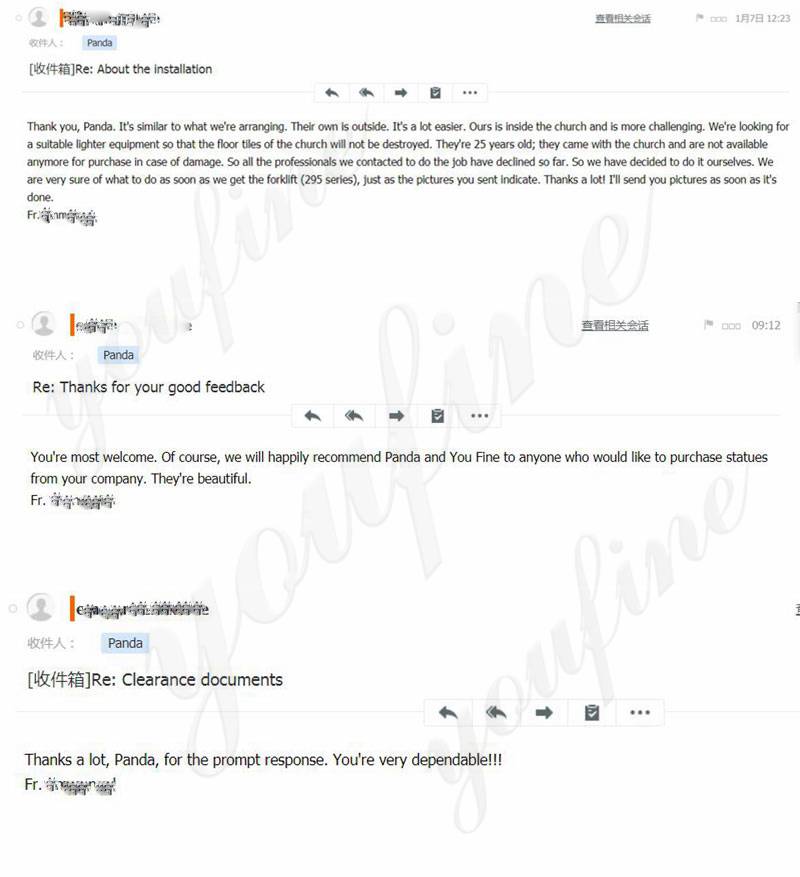 Why Choose You Fine?
You Fine is a factory dedicated to the sculpture industry for more than 39 years. Our factory is located in Quyang County, Hebei. It is known as the beautiful hometown of carvings, the north of Beijing. We have been in the carving industry since our parents, so carving is a career that we have inherited from generation to generation. Our engraving master has been learning the carving career since he was young, and has rich and proficient carving skills.
Of course, You Fine also have masters who specialize in religious carving. Our top carving master Yuan is also a devout Catholic believer. He started carving religious statues at the age of 13, and he and his team have been concentrated in the religious field for more than 40 years. As a devout Catholic, Master Yuan knows the characteristics of religious figures very well. He knows how to carve statues more vividly. The face of the statue in his hands would look holy and peaceful.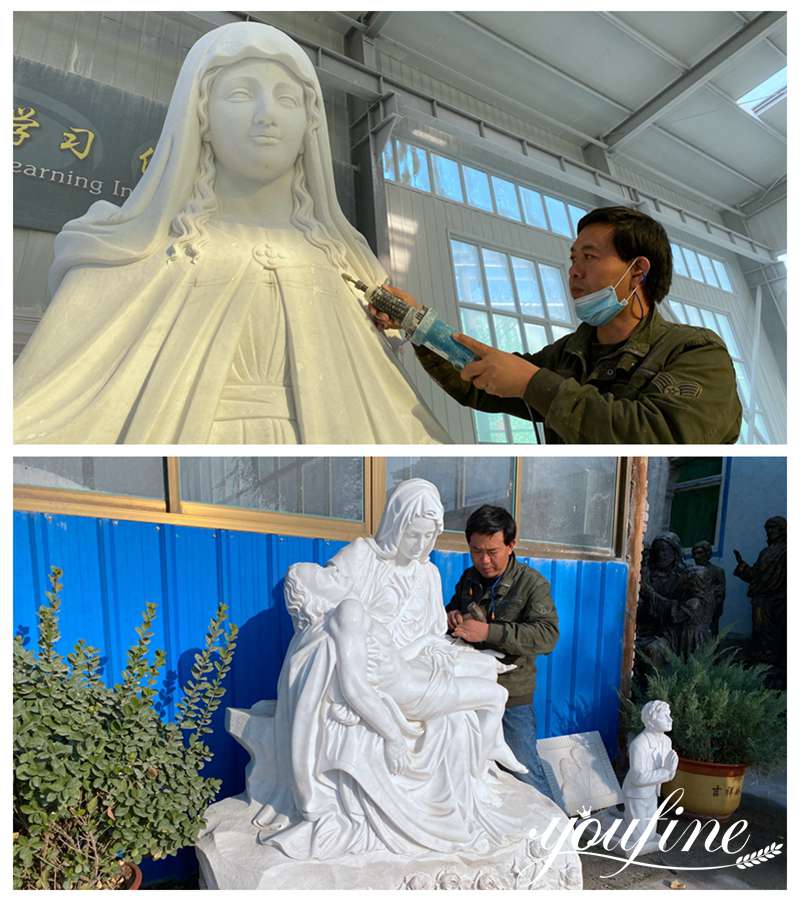 Supply Various Catholic Statues:
As a professional marble carving factory, You Fine is very good at making Catholic statues. You Fine Catholic religious statues come in a variety of styles, sizes, and price ranges. Whether you want to decorate the church or just add a statue to the garden, we have one of the world's largest options for you to choose from. We supply more designs of marble Mary statues, such as the Virgin Mary statue, our lady of Fatima statues, Our Lady of Lourdes statues, our Lady of Guadalupe statue, and so on. There are also statues of Jesus, Saint Francis, Saint Joseph, Saint Michael, and various saints statues.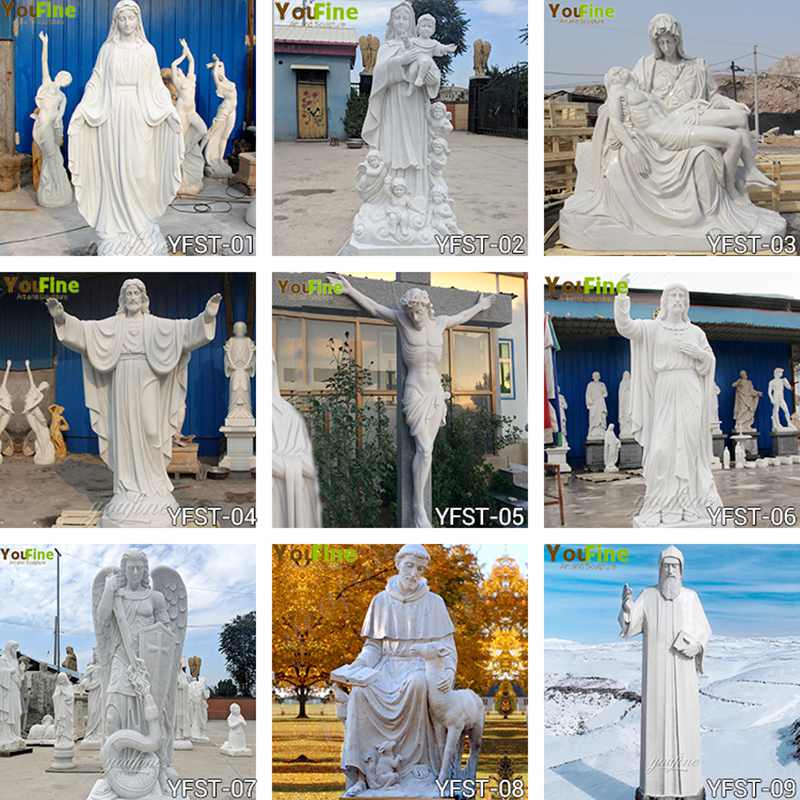 Of course, in addition to these classic Catholic statues, You Fine also have marble reliefs, marble altars, pulpits, baptisteries, and other church decoration products.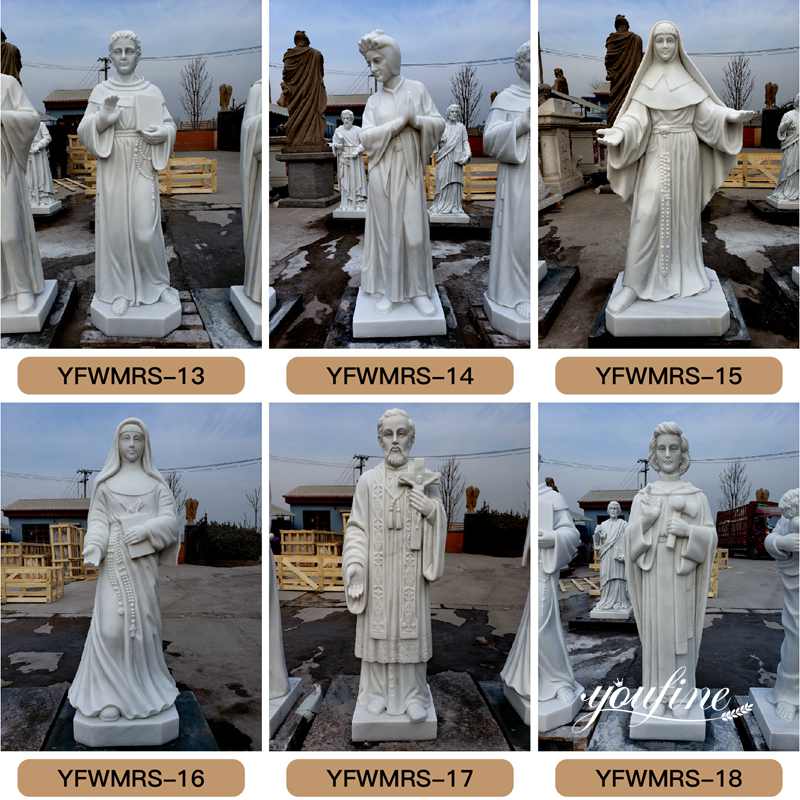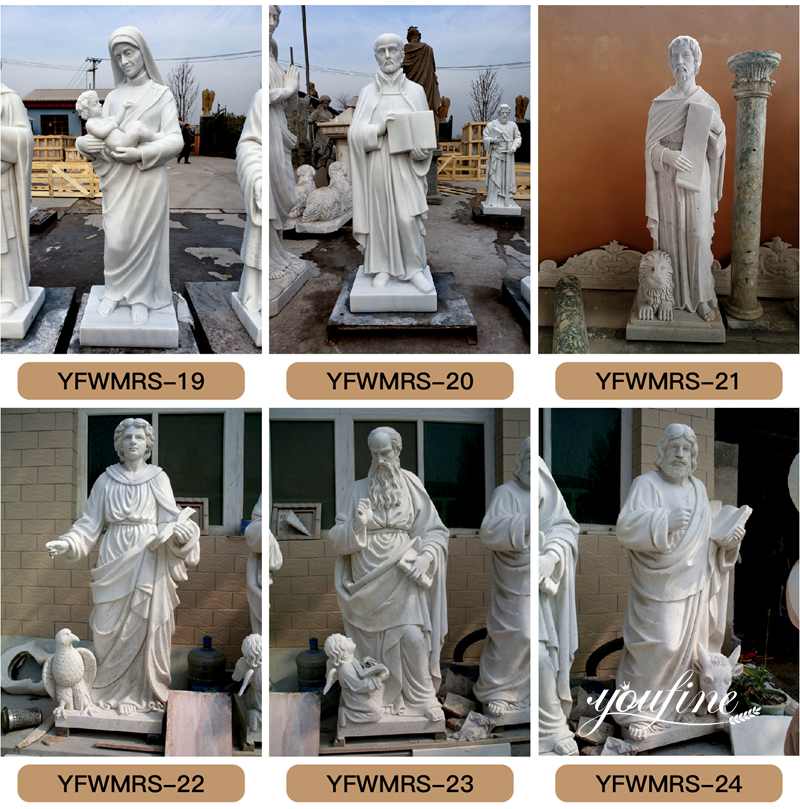 Accept Custom Design:
Therefore, if you need a custom design, our professional masters could help you achieve it. For example, customize the size, paint the statue, and customize the church logo on the altar or pulpit.
The following is the Our lady of Lourdes statue that we have customized for our customers. We paint the statue according to the requirements of the customer. The finished sculpture is more beautiful and vivid.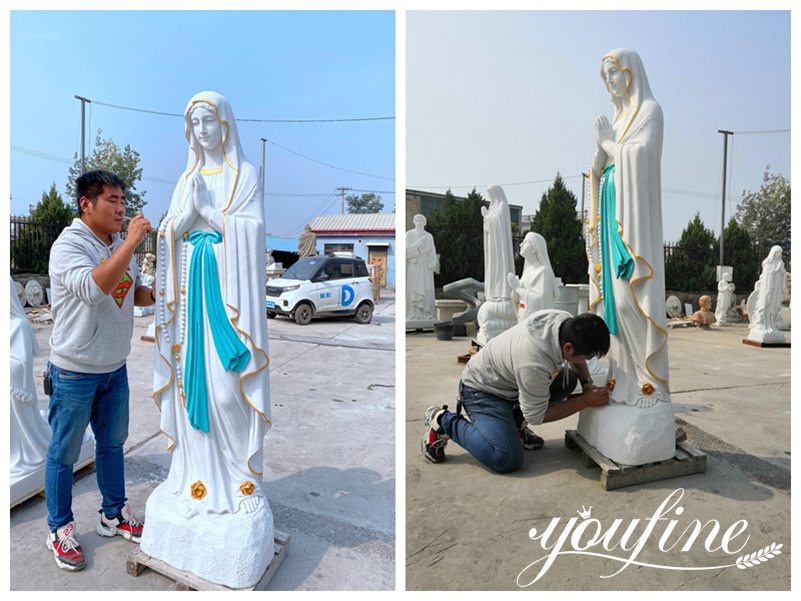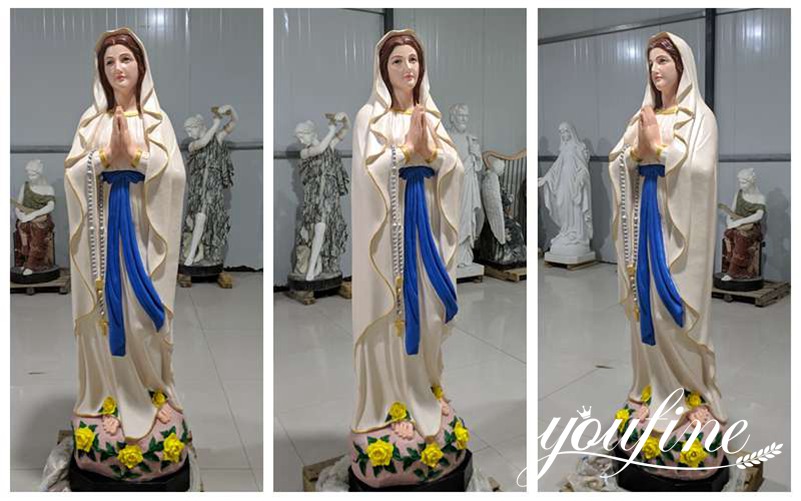 This is the altar and pulpit that we customized according to the customer's requirements, engraved with text and the logo of the church.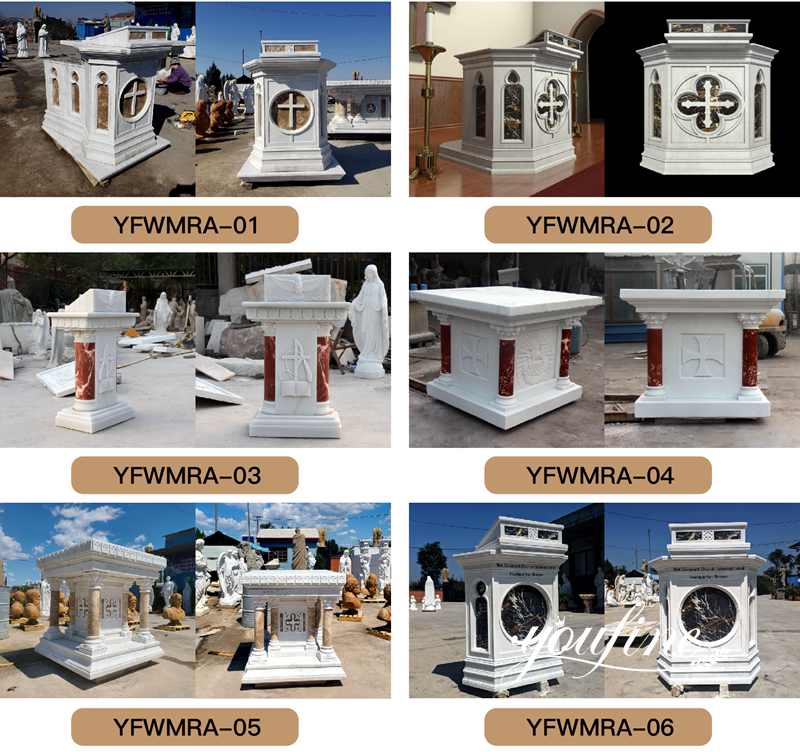 Because You Fine is professional enough, our statue has received high praise and praise from customers all over the world. If your church or outdoor garden needs any marble Catholic statue, please feel free to contact You Fine right now.
More Feedback from Customers: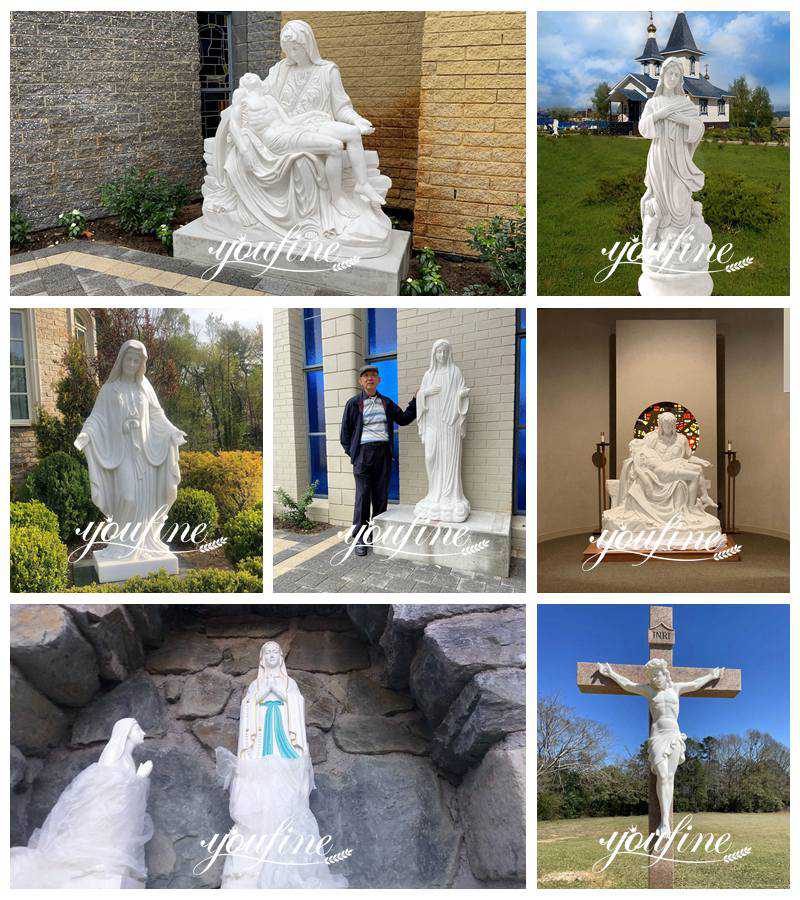 Last Article
:
Hand Carved Catholic Jesus Marble Statue Garden for Sale CHS-824
Next Article:
Large Custom Bronze King Charles IX Statue for Sale BOKK-987