Famous sculpture of Pygmalion and Galatea sculpture for Netherlands client–MOK-558
Updated 07/26/2018 3:22 PM By George Wang
Famous sculpture of Pygmalion and Galatea sculpture is made for Netherlands client, he like collect all kinds famous sculpture reproduction, is a personal collector, this statue is carved from a slab of white marble, 200 cm height.
Pygmalion is a legendary figure of Cyprus. Though Pygmalion is the Greek version of the Phoenician royal name Pumayyaton,he is most familiar from Ovid's narrative poem Metamorphoses, in which Pygmalion was a sculptor who fell in love with a statue he had carved.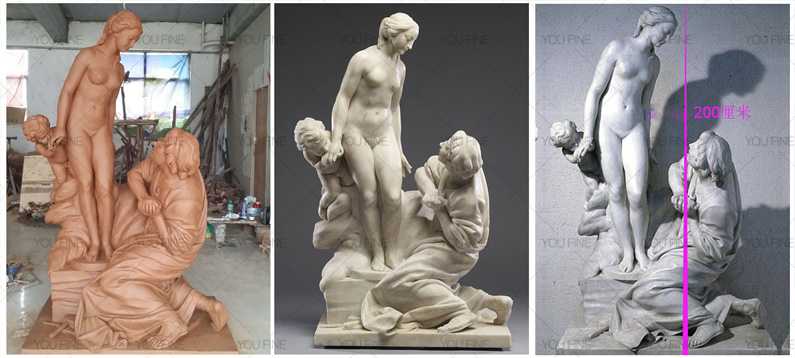 The story of Pygmalion and Galatea is quite known and popular till nowadays. Pygmalion, a famous sculptor, falls in love with his own creation and wishes to give this creation life. This simple and imaginary concept is actually the basis from a psychological understanding of male behavior and wish. This nice myth is considered as the depiction of the masculine need to rule over a certain woman and to inanimate his ideas into a female living creature. The modern concept of Pygmalion is thought as a man who "shapes" an uncultivated woman into an educated creature.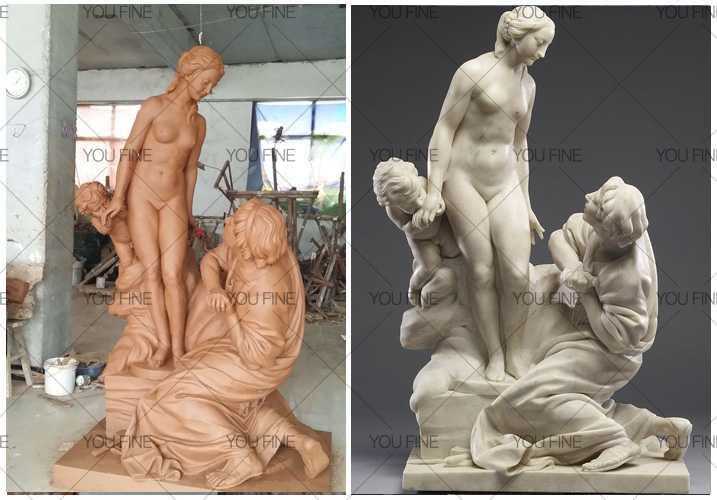 Our master made the 1:1 clay mold for this Pygmalion and Galatea sculpture , this is the completed clay mold and the completed statue.
Only give us some pictures,our master can make it into marble statue by his hands,so If you want to custom made some statue or animal statue,YOU FINE ART SCULPTURE is your best choice !
Last Article
:
How Much for Decorative Bronze Horse Sculpture
Next Article:
Famous sculpture of Saint michael archangel statue for Canada client