Feedback Large Bronze Traveler Sculpture from Our Customer
Updated 06/7/2023 10:39 AM By lijingwen
This bronze Bruno Catalano sculpture is made for one of our customers. The height of this bronze traveler sculpture is about two meters. Our client was very interested in our Bruno Catalano sculpture, he told our workers that he wanted to put a Bruno Catalano sculpture in front of his hotels.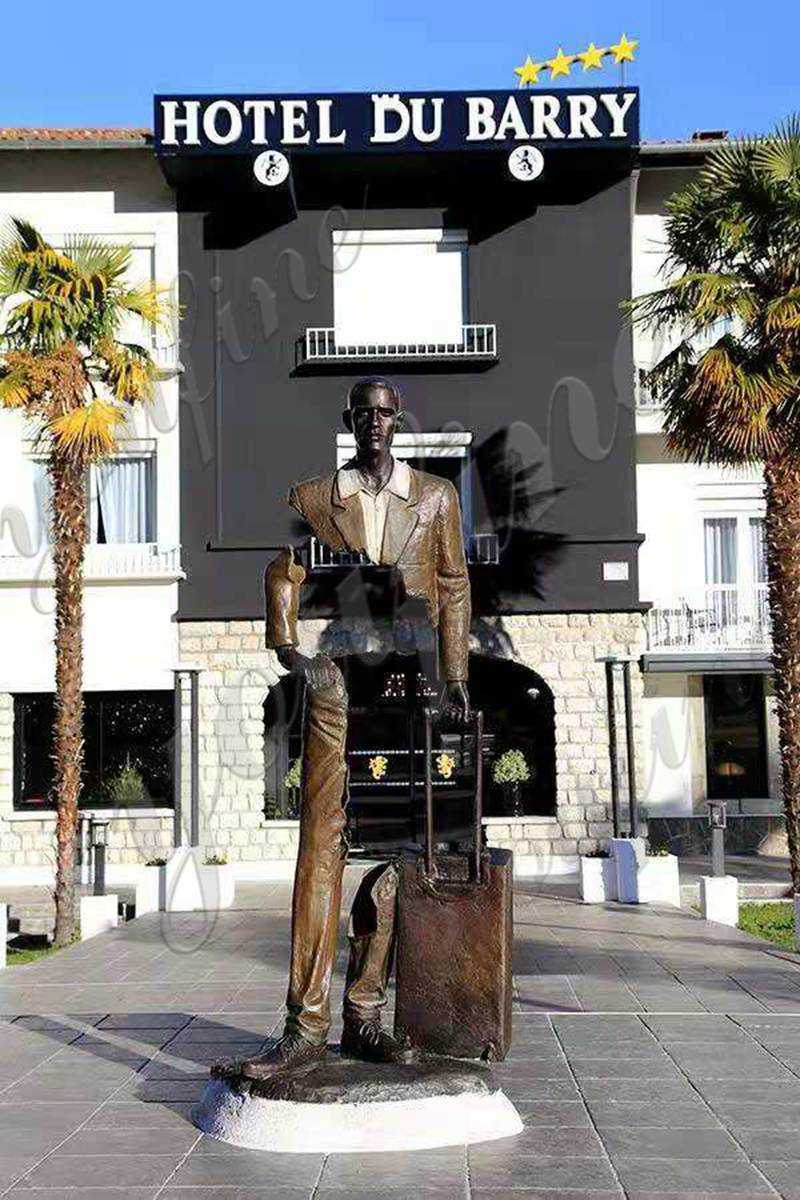 Our worker provided customer with a variety of Bruno Catalano sculpture designs according to our customer's requirements. He chose this design and wanted to make a two-meter-high sculpture at end. During the production of this bronze sculpture, we would send the product picture to our customer for confirmation regularly.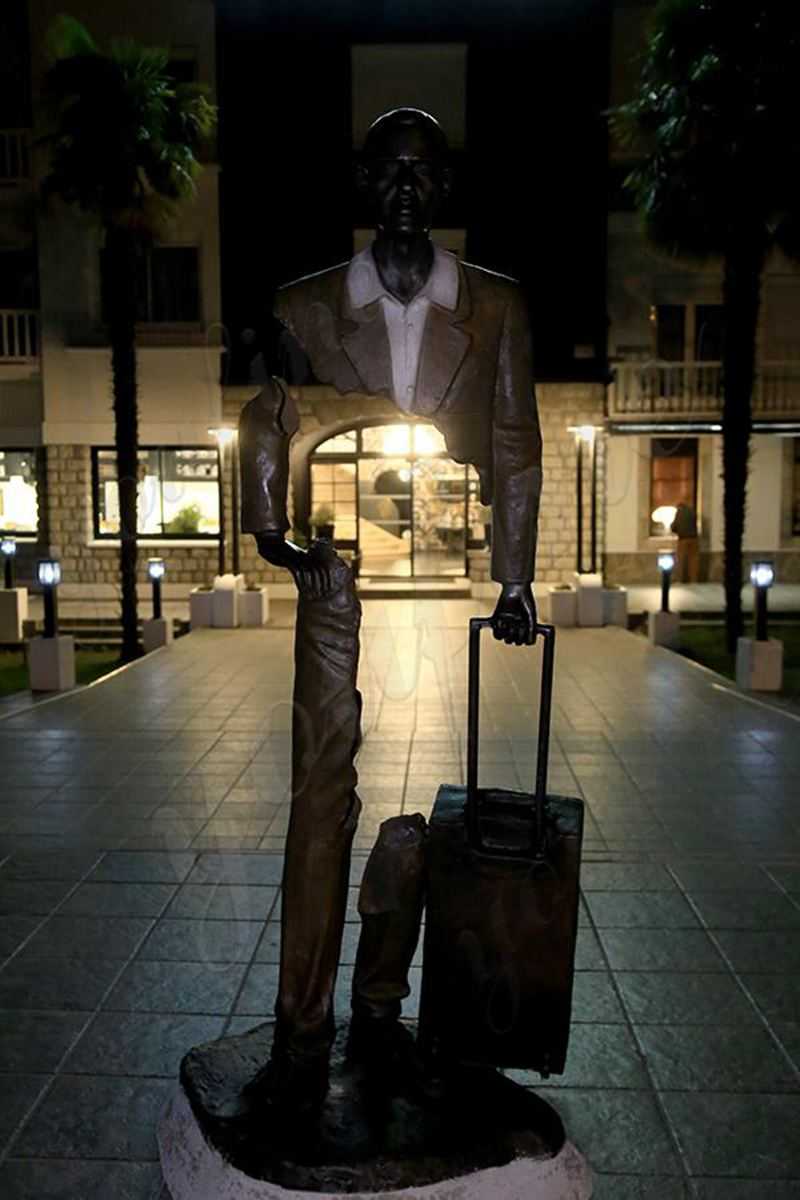 Our customer is very satisfied with our products after this sculpture is finished, and we arrange the shipment immediately. These pictures are the feedback pictures that our customers send us after the installation is complete. He is very satisfied with our sculptures. And he placed this bronze Bruno Catalano sculpture in front of the hotel. Because this Bruno Catalano sculpture also has the meaning of a traveler, this sculpture could also evoke the resonance of every guest visiting the hotel.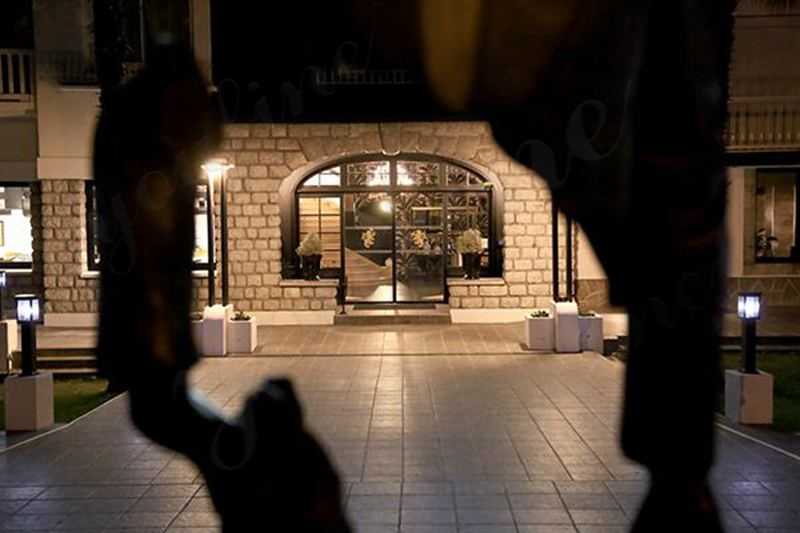 Last Article
:
High Quality Beige Marble Pulpit for Church Use Supplier CHS-328
Next Article: