How Does the Origin of Wall Street Charging Bull?
The Wall Street Charging Bull designer is an artist from Sicily, Italy, his name is Arturo Di Modica. After Modika came to the United States for many years, he wanted to do something that was amazing and know around the world. One day, he suddenly thought that Wall Street is the heart of world finance. If put his own work here, it will attract attention.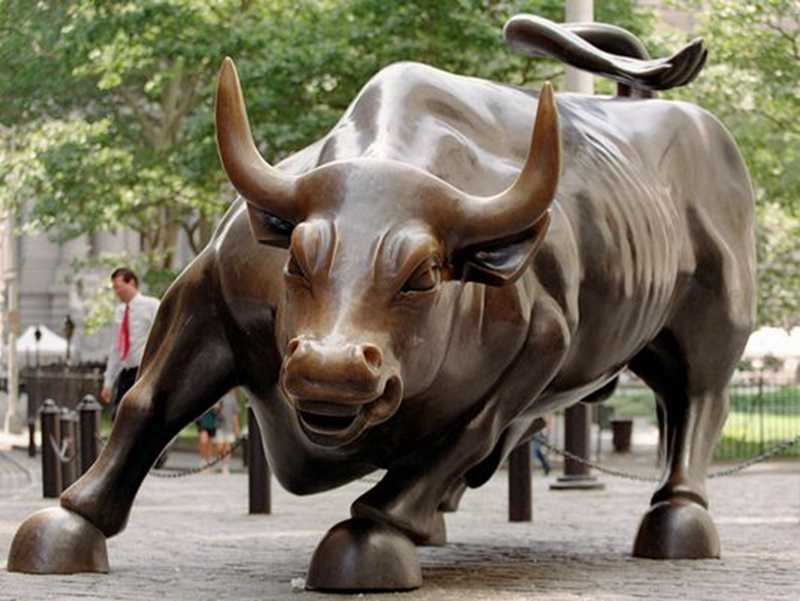 So, Modica began to create a Large Antique Bronze Bull Sculpture, intending to put in front of the Wall Street Stock Exchange in Christmas 1989 so that blessing the stock market to come to the next year. After nearly two years of production, at midnight on December 15, 1989, Modica used a large truck to sneak his 6,300 kilogram bronze bull to the huge one in front of the Wall Street New York Stock Exchange.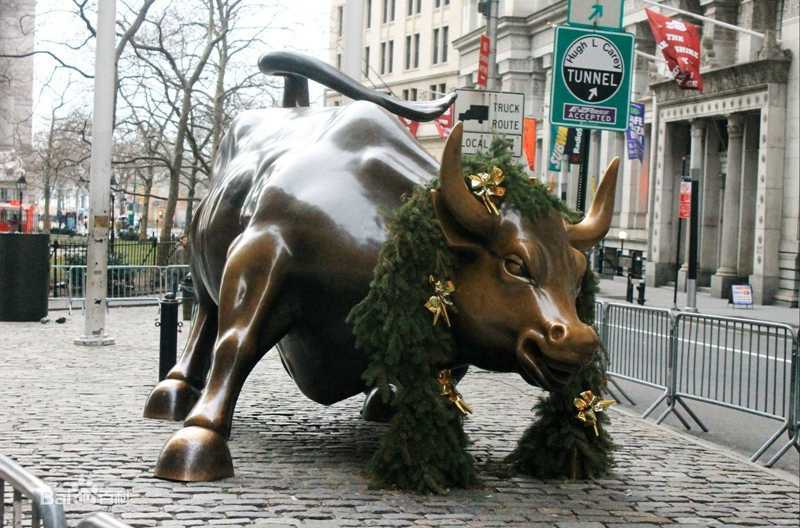 Under the Christmas tree, he is looking forward to a miracle the next morning. Early the next morning, he ran to the side of the stock exchange. Sure enough, his Large Antique Bronze Bull Sculpture had been surrounded by reporters and police, and he could not see the bronze bull from the outside. Under the anger of the New York City government, Modica was asked to take the copper cattle away.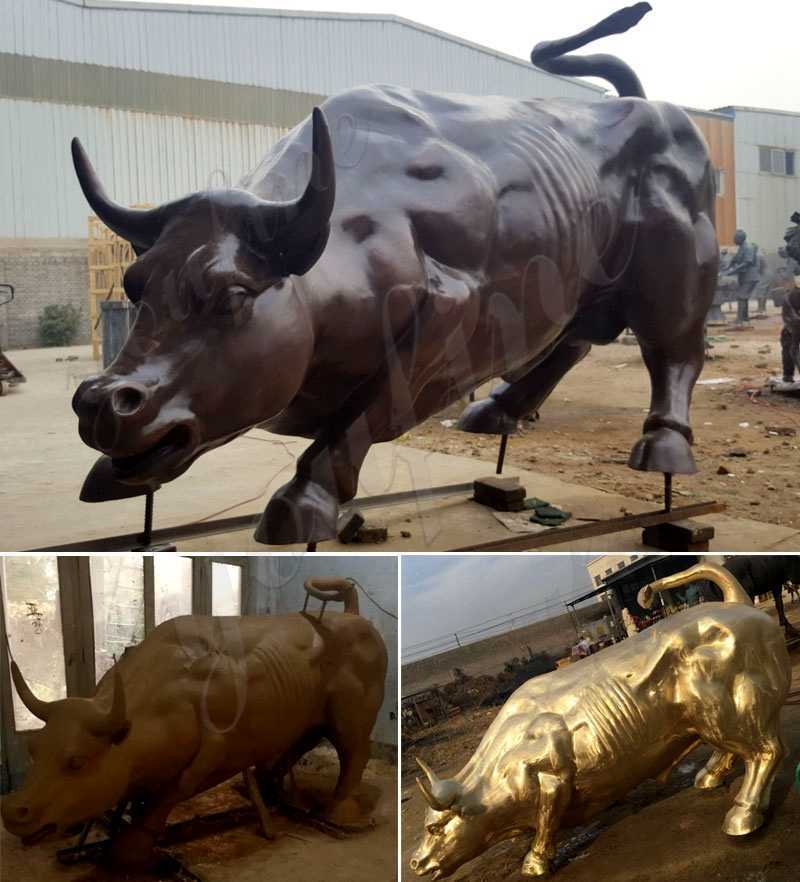 Just then, the head of the BORLINGGREEN Park at the southern end of Broadway Street found Modica and asked him to put this bronze bull statue in their park. Modica intends to sell the statue to the highest-priced buyer, but the buyer must leave the bull statue in place and donate the bull statue to New York City. Now the Wall Street Charging Bull Statue has become the public property of New York City, no one is allowed to buy or sell, and Modica has the right to portrait.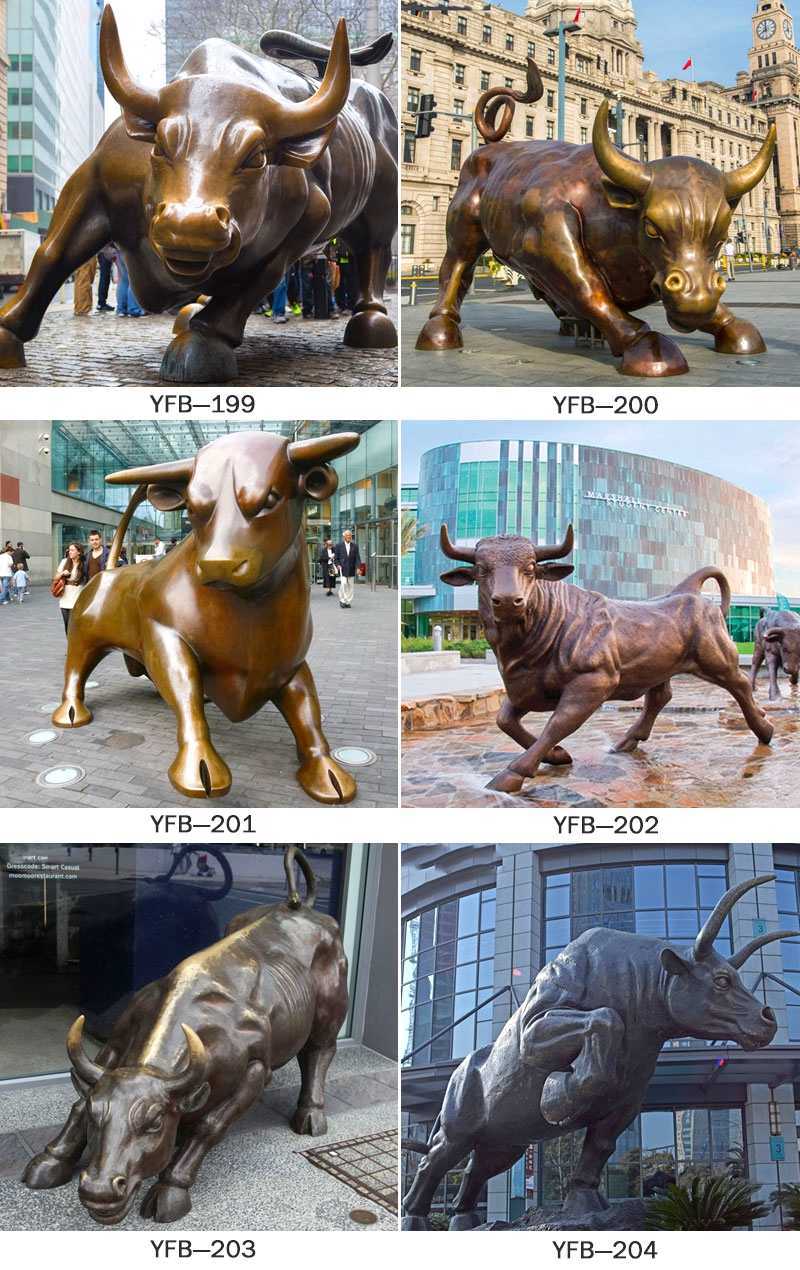 Do you want to get this famous Large Antique Bronze Bull Sculpture replica, You Fine Art Sculpture has the talented bronze masters and use the traditional "Lost Wax Process" to make each of this bronze statue perfectly!
Last Article
:
Outdoor Life Size Fantastic Garden Decoration Bronze Wild Boar Statue for Sale BOKK-686
Next Article:
Outdoor Casting Bronze Jesus Christ Carrying the Cross Statue for Sale BOKK-645