4 Key Factors During Buying Marble Tables — Prevent You from Being Deceived
Updated 11/16/2023 6:52 PM By Alice
A marble table is a kind of noble and elegant piece of furniture. Its unique grain and texture make it unique in home decoration. However, for many consumers, price is an important consideration. When purchasing a marble table, it is important to understand its reasonable price range and the buying tips you need to pay attention to. There are four Key Factors you must know when you buy marble tables to prevent you from being deceived.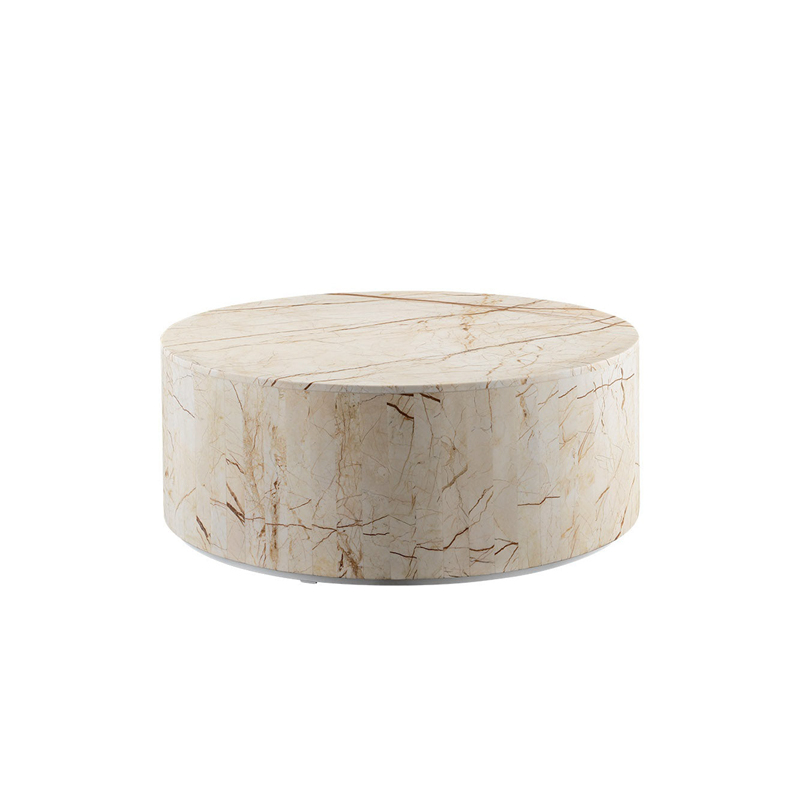 The Allure of Marble Tables
Marble tables come in a variety of styles to suit different spaces in homes or offices.
Smaller marble tables work beautifully when placed in an entryway or next to a sofa in the living room. Their petite size makes them convenient for holding keys or decorative items.
Larger marble dining tables are ideal choices for kitchens or formal dining rooms. Their expansive surfaces provide ample room for place settings and serving dishes when hosting dinners or holiday meals.
Elegant marble office desks and conference tables bring an executive, upscale aesthetic to professional office settings and conference rooms. Their smooth, stylish looks convey a sense of success.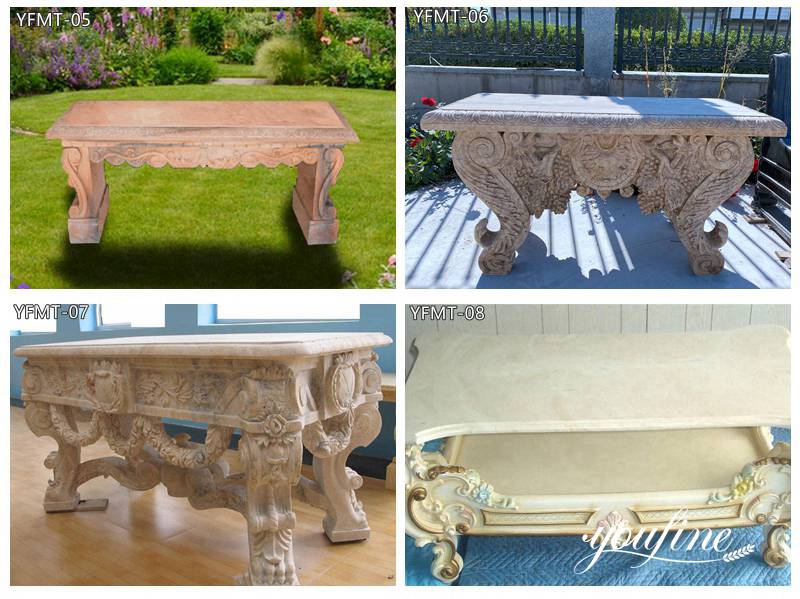 Understanding Marble Quality
Not all marble possesses the same quality and value. Higher quality marble typically has a more refined, consistent patterning in the stone and fewer imperfections.
White marble is the most popular and common marble. It is prized for its pure white or neutral background accentuated by elegant gray veining.
More rare colored marbles like verdant green malachite, somber black marble, sunset red marble, Egyptian beige onyx and more also exist.
In general, premium marble grades and larger sized marble tables command higher prices.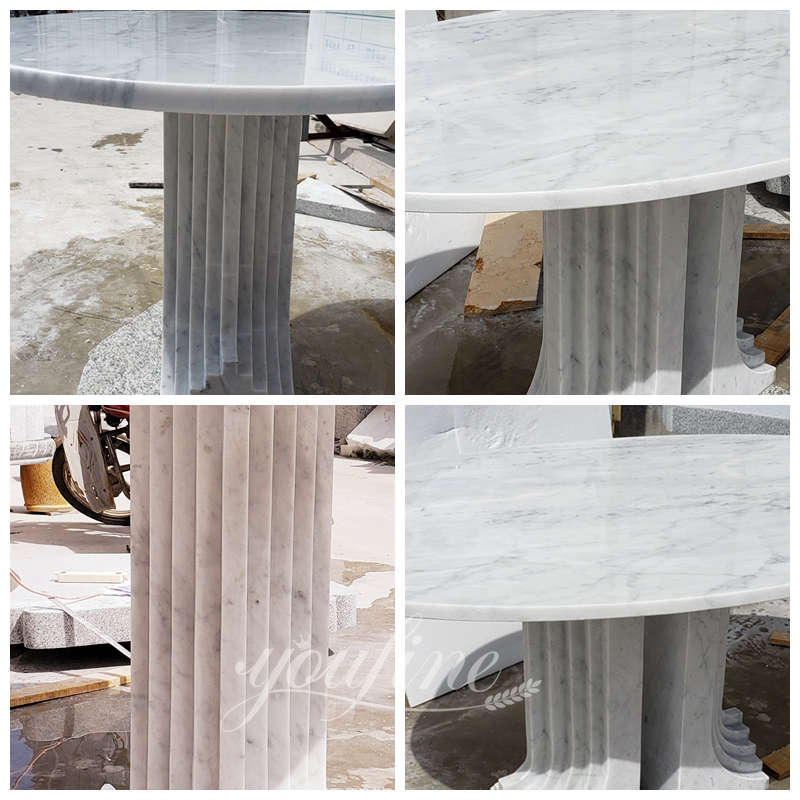 Evaluating Craftsmanship
– A marble table's long-lasting beauty depends heavily on the skill and artistry of the stonemason who constructed it. Marble can be carved and sculpted in different ways to produce unique visual effects and artistic elements.
– Check that the tabletop surface is perfectly smooth, level, indicating meticulous honing and polishing by a skilled artisan. The surface beneath fingertips should feel like glass.
– Examine edges and seams where marble slabs meet for tight, precise joints. Top-notch craftsmanship results in gaps less than 1/16 of an inch, barely discernible to the naked eye.
– Skilled masonry not only ensures durability and structural integrity of the marble but also reveals the natural patterning and designs within the stone in visually appealing, artistic ways. The hand of the artisan is visible.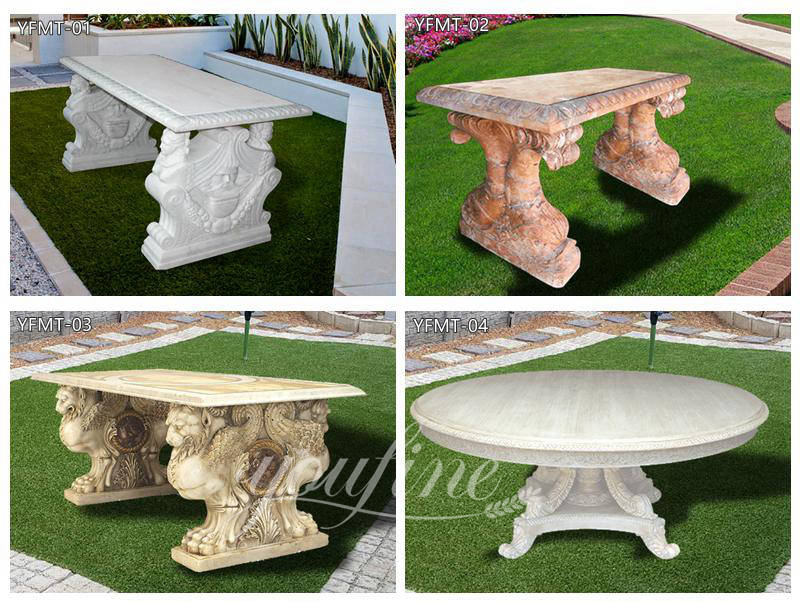 Setting a Budget
– Marble tables range widely in price, able to accommodate different budgets.
– Smaller marble accent tables can often be purchased for hundreds of dollars. Their simple styling highlights the stone's inherent beauty.
– Custom marble dining tables intricately carved or sculpted by master artisans might cost thousands to tens of thousands. Each unique creation is a functional work of art.
– Know your budget, carefully assess marble quality and workmanship, and select the best marble table options for what you want to spend. For marble, artistry and value go hand in hand.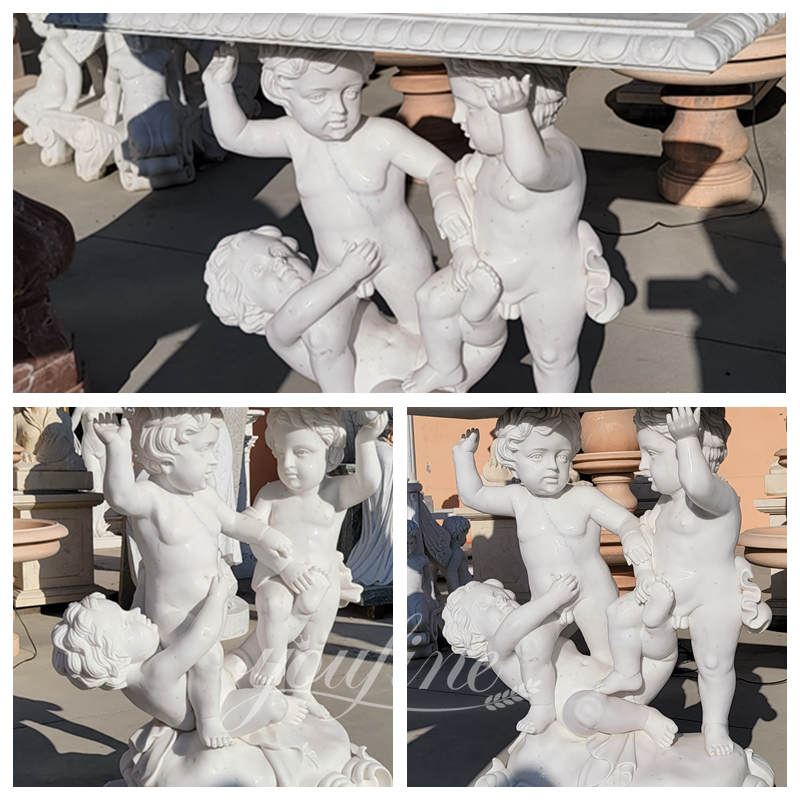 Recommendation: YouFine Marble Furniture
For quality yet affordable marble tables, I recommend YouFine. As direct-from-factory products, YouFine saves customers significant costs. With stringent quality control and customization options, they provide top-notch marble tables tailored to your space and style preferences. Contact YouFine today to start creating your ideal marble table.
Here are typical price ranges for marble tables from direct factory suppliers like YouFine:
Small Table (2 ft) – $500 to $1200  
Console Table (4 ft) – $800 to $2000
Dining Table (6 ft) – $1500 to $4000  
Large Dining Table (10 ft) – $3000 to $8000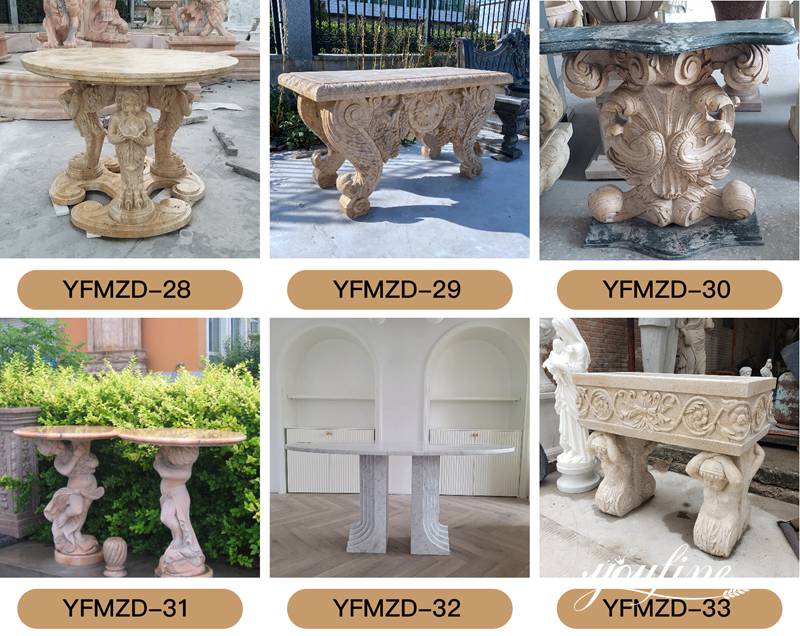 Last Article
:
High Quality Marble St Sylvester Sculpture for Outdoor
Next Article:
Mirror Polish Large Stainless Steel Whale Sculpture for Sale