How To Choose A Double Staircase?
Common Wrought Iron Double Staircase decorations are usually made of wooden pedals and wooden or iron bars, used in ancient Europe of wrought iron or cast iron, it may be more suitable for home decoration is a European home environment, but we will see a lot of people at home, whether it is placed in Chinese classical furniture, or modern simple school room design style, are decorated with iron staircase.
For many years wrought iron fences were thought to be only for large, stately homes. This exquisite fence was known as "ornamental iron". Today, wrought iron and ornamental iron are used as interchangeable terms.  This iron is stunning and may be built to custom specifications.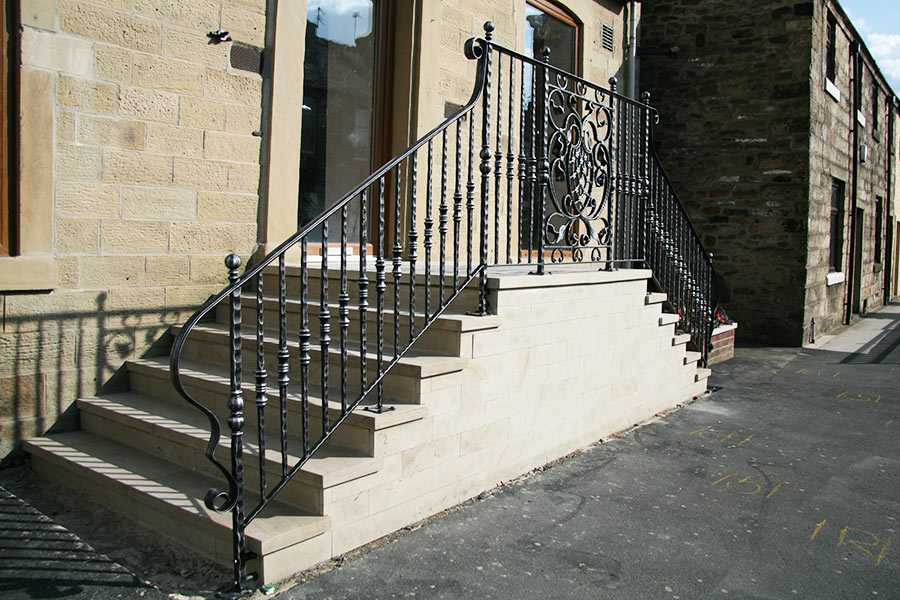 The proper combination of these materials and the use of the whole room style will certainly have a very good effect.Wrought Iron Double Staircase decoration Application is more extensive, the sale of wood flooring on the market can be directly laid, do pedal board, handrails can also choose the corresponding wood to do.
In some of the more modern young people, home artists are more common, it shows the cold and the material itself very modern color.
Violates the principle of interior design coordination. In fact, there are many materials that can be used to decorate stairs, such as steel, stone, glass, rope, cloth, carpets and so on.Wood is characteristic of nature, softness and warmth, and most families use wood.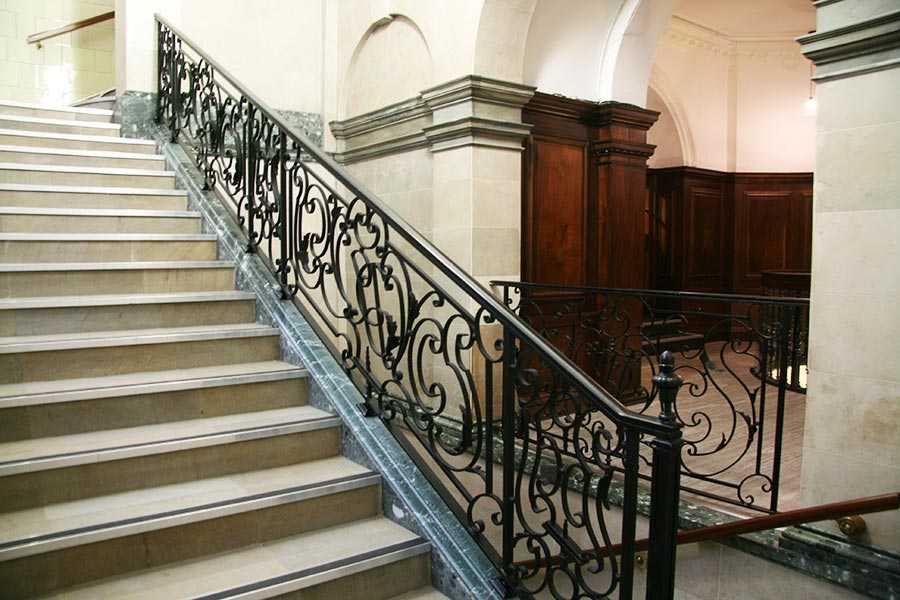 Glass: itself has a sense of penetration, used for stair decoration, the effect is extraordinary. The market has glass fiber and glass mosaic, it can be used on the railing, more wonderful use is to step into the inside of the hollow tube, with special glass, pedals, stairs.
For most people however, it's often more economical to dress up your fence.  This can be done with stock panels and decorative accessories.  The accessories for wrought iron fence include scrolls, casting, circles, pickets, arched tops and more.
Any requirement or question about Wrought Iron Double Staircase,please contact with YOU FINE ART SCULPTURE !
Last Article
:
Vintage cattle sliding wrought iron driveway gates with horses designs for sale--IOK-180
Next Article: