How to Choose a Suitable Material for Outdoor Water Fountains to Last 100 Years?
Updated 08/30/2023 11:15 AM By Guo, Judy
Outdoor water fountains have an enchanting ability to enhance the beauty and tranquility of any space they grace. The soothing sound of trickling water and the mesmerizing sight of water dancing in the sunlight create a serene atmosphere that calms the mind and uplifts the spirit. These fountains transform ordinary outdoor areas into captivating retreats, inviting people to relax, unwind, and connect with nature. Whether placed in a garden, courtyard, or patio, the presence of an outdoor water fountain adds a touch of elegance and a sense of serenity that could truly transform the ambiance of any space.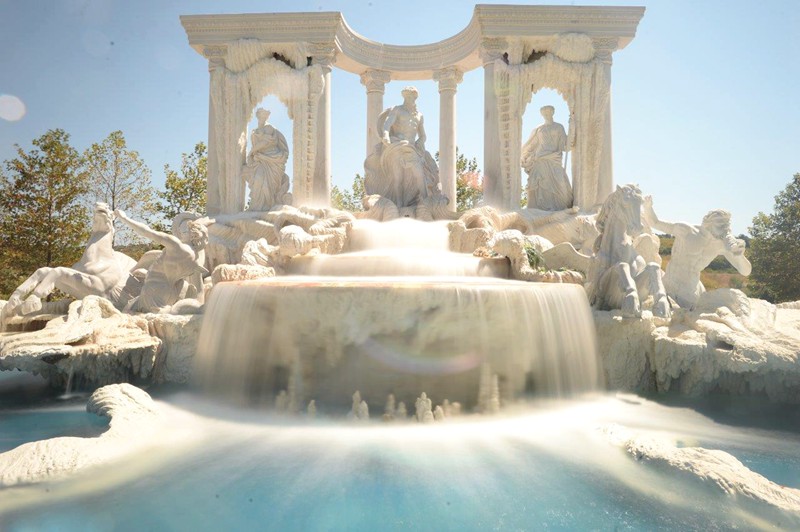 The Importance of Selecting Durable Materials
Selecting durable materials for outdoor water fountains is of paramount importance to ensure their longevity and lasting beauty. These fountains are exposed to various weather conditions, from scorching sun to freezing temperatures, as well as potential wear and tear from regular use. Opting for materials that could withstand these challenges is essential to guarantee that your fountain remains a stunning focal point for years to come. The right materials not only contribute to the fountain's aesthetic appeal but also prevent deterioration and the need for frequent replacements or repairs. By investing in high-quality, durable materials, you could enjoy the beauty and functionality of your outdoor water fountain for generations to come.

Different Materials for Outdoor Fountains That Last
Selecting the right materials is crucial when it comes to ensuring the longevity of your outdoor water fountain. The materials you choose would not only impact the fountain's aesthetic appeal but also determine how well it stands the test of time in various weather conditions. Here are some of the best materials known for their durability and ability to create long-lasting outdoor fountains:
1. Stainless Steel Fountains
Stainless steel is a popular choice for outdoor fountains due to its exceptional durability and resistance to corrosion. It maintains its sleek and modern appearance even in harsh weather conditions. Stainless steel fountains are relatively low-maintenance and offer a contemporary touch to outdoor spaces.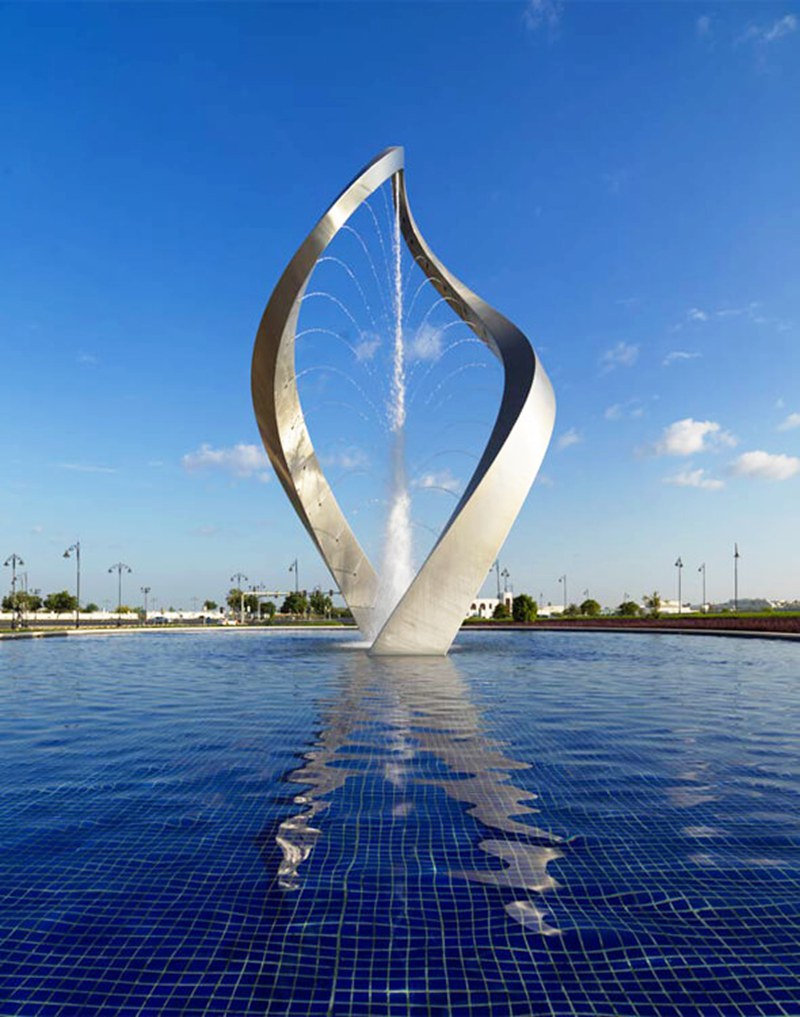 More Information Check 0ut: Metal Sculpture Fountains
2. Bronze Fountains
Bronze fountains are renowned for their timeless elegance and ability to develop a beautiful patina over time. This material could withstand exposure to the elements, making it an excellent choice for long-lasting outdoor fountains. Bronze fountains could add a touch of sophistication to gardens, courtyards, and public spaces.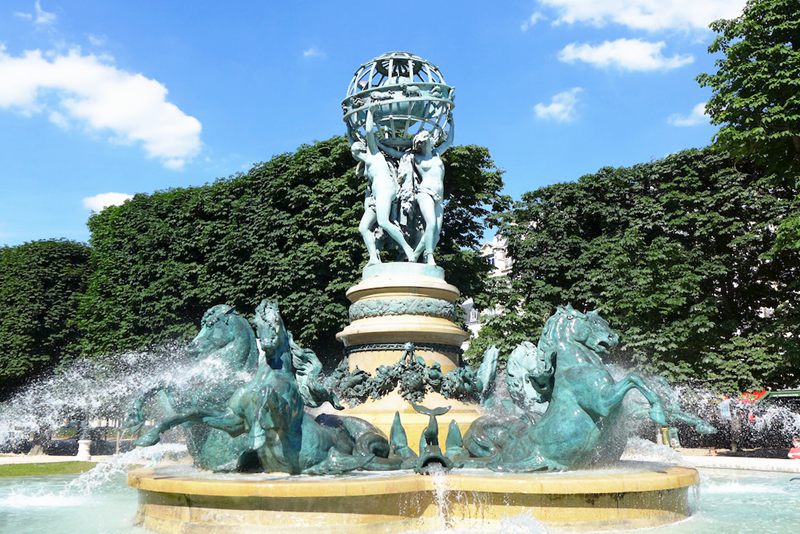 More Information Check 0ut: Large Bronze Fountain
3. Natural Marble Fountains
While natural stone fountains require proper care and maintenance, they are prized for their organic beauty and unique textures. Materials like granite, marble, and travertine could withstand changing weather conditions while imparting a sense of elegance to outdoor spaces.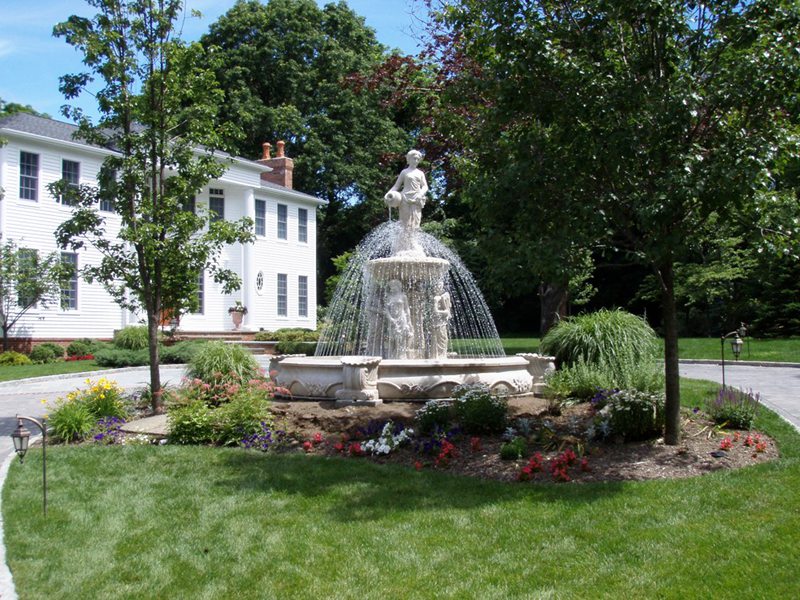 When choosing the best materials for your outdoor fountain, consider factors such as the climate of your area, the level of maintenance you're willing to commit to, and the overall aesthetic you want to achieve. By opting for materials known for their longevity and resilience, you could ensure that your outdoor fountain becomes a cherished centerpiece in your space for years to come. At YouFine Art Sculpture, we specialize in crafting outdoor fountains using premium materials to create stunning, enduring water features that enhance the beauty of any environment.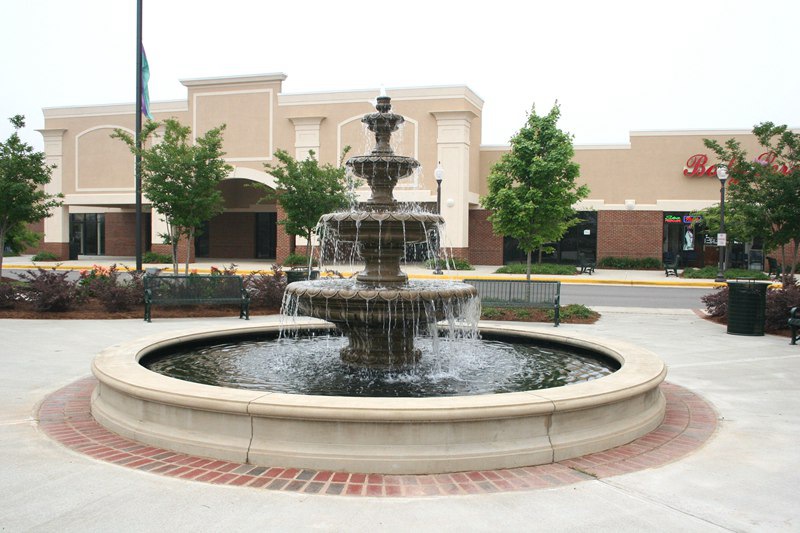 10 Factors to Consider When Choosing Fountain Materials
When selecting materials for outdoor water fountains that are intended to stand the test of time, several crucial factors should guide your decision-making process. These factors would ensure not only the aesthetic appeal of your fountain but also its durability and resistance to the elements. Here are key considerations to keep in mind:
Weather Resistance: Outdoor fountains are exposed to a range of weather conditions, including rain, sun, and frost. Opt for materials that could withstand these elements without fading, cracking, or deteriorating over time.
Durability: Choose materials known for their strength and longevity. Durable materials would maintain their structural integrity, ensuring your fountain remains stable and functional for many years.
Water Resistance: Since fountains involve water flow, the chosen materials must be water-resistant and able to withstand constant moisture without warping or degrading.
Maintenance: Consider the maintenance requirements of the materials you're considering. Some materials may require more regular cleaning and upkeep than others to preserve their appearance.
Aesthetic Appeal: Different materials offer distinct looks, textures, and colors. Select a material that complements the overall design and ambiance of your outdoor space.
Environmental Impact: If sustainability is a priority, explore materials that are eco-friendly and have a minimal impact on the environment.
Budget: Different materials come with varying price points. Set a budget and explore options that align with your financial considerations while still meeting your quality requirements.
Location: Consider the specific location where the fountain would be placed. Some materials may be better suited for specific environments, such as coastal areas with high salt exposure.
Customization: Depending on your design preferences, some materials may offer more flexibility for intricate detailing and customization.
Longevity: The ultimate goal is to choose materials that could endure for 100 years. Opt for materials that have a proven track record of withstanding the test of time in outdoor settings.
By evaluating these factors and finding a balance between aesthetics, durability, and practicality, you could confidently select the ideal material for your outdoor water fountain that would bring beauty and tranquility to your space for 100 years to come.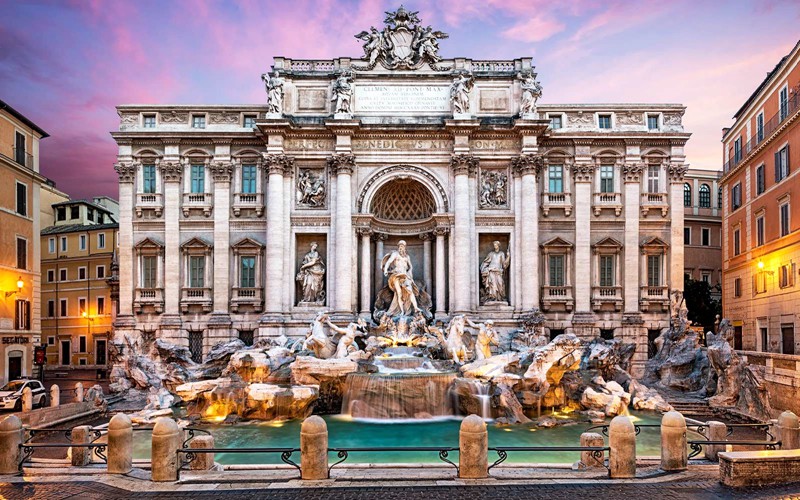 Various Climate and Weather Resistance
Different materials used for outdoor water fountains could respond differently to various climates. Consider the following insights into how different materials fare in different weather conditions:
Metal Materials (e.g., Stainless Steel, Bronze): These materials generally perform well in a wide range of climates. Stainless steel is known for its rust resistance, making it suitable for areas with high humidity or coastal environments. Bronze develops a beautiful patina over time, which could enhance its visual appeal in various settings. However, extreme temperature fluctuations could cause expansion and contraction in metals, potentially leading to surface changes or structural issues.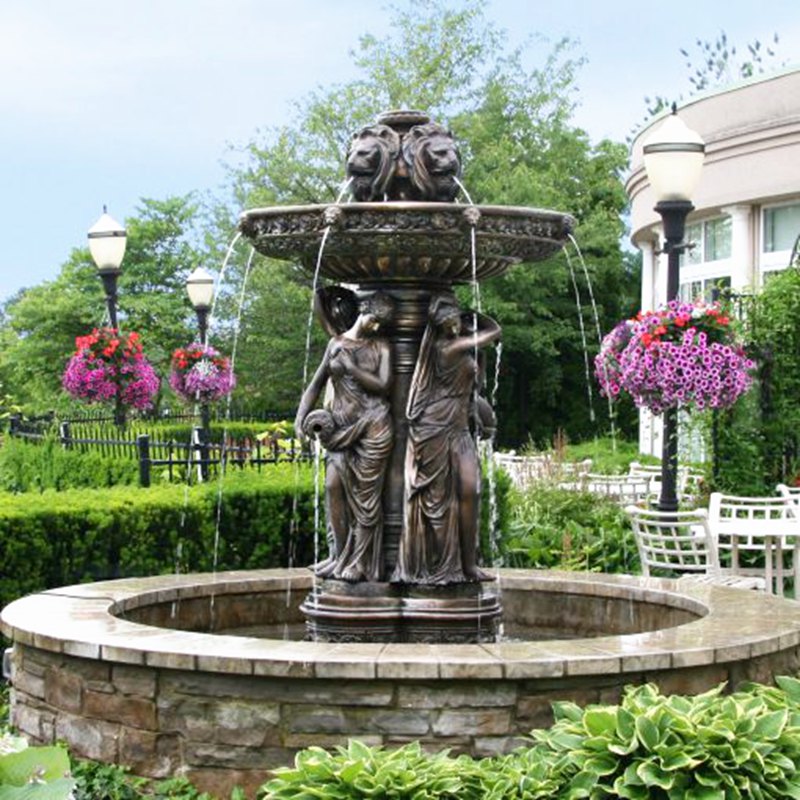 More Information Check 0ut: Bronze Water Fountain
Natural Stone (e.g., Marble, Granite, Sandstone): Natural stone materials offer timeless beauty and resilience. They could withstand UV exposure and temperature fluctuations. However, specific types of natural stone may be more susceptible to water absorption, which could lead to cracking in freezing temperatures. Choosing a stone with low water absorption and proper sealing could mitigate this risk.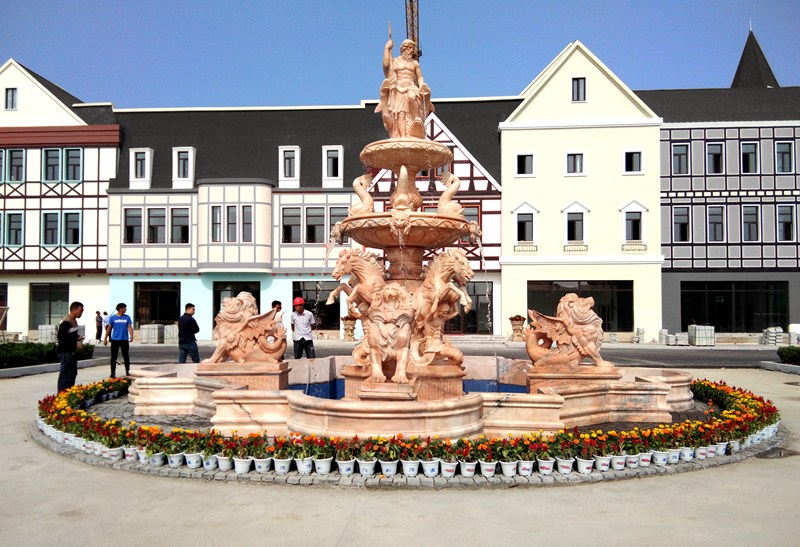 When choosing a material for your outdoor water fountain, consider the specific climate of your location. Consult with YouFine experts who could recommend materials that align with your climate conditions and provide proper care guidelines. A well-informed decision would ensure that your fountain remains a stunning and enduring centerpiece in your outdoor space, regardless of the climate challenges it may face.
The Importance of Weather-resistant Materials
The significance of weather-resistant materials for long-term durability in outdoor water fountains could not be overstated. Weather-resistant materials play a pivotal role in ensuring that your fountain remains visually stunning and structurally sound for many years to come. Here's why their importance could not be overlooked:
Protection Against the Elements: Outdoor water fountains are exposed to a wide range of weather conditions, from scorching sun to heavy rain and freezing temperatures. Weather-resistant materials, such as stainless steel, concrete, natural stone, and certain types of plastics, are designed to withstand these elements without deteriorating or losing their structural integrity.
Prevention of Corrosion and Deterioration: Materials that aren't weather-resistant are susceptible to corrosion, fading, cracking, and degradation when exposed to harsh weather. For instance, metals that lack weather resistance may rust or corrode over time due to exposure to moisture and humidity. Weather-resistant materials, on the other hand, are engineered to resist these processes, ensuring the fountain remains visually appealing and fully functional.
Minimization of Maintenance and Repairs: Choosing weather-resistant materials could significantly reduce the need for frequent maintenance and repairs. Materials that could endure rain, heat, and cold with minimal impact are more likely to maintain their original appearance and structural integrity. This, in turn, reduces the need for costly repairs or replacements, saving you time and money in the long run.
Preservation of Aesthetic Appeal: A major reason for having an outdoor water fountain is to enhance the aesthetics of your space. Weather-resistant materials maintain their color, texture, and overall appearance despite exposure to the elements. This means that your fountain would continue to be a visual delight and a focal point in your outdoor area.
Longevity and Return on Investment: Investing in weather-resistant materials ensures that your outdoor fountain remains a lasting fixture in your landscape. Rather than deteriorating quickly and requiring replacement, a weather-resistant fountain could provide you with years of enjoyment and serve as a long-term investment.
Sustainability: Using weather-resistant materials promotes sustainability by reducing the need for frequent replacements and minimizing the environmental impact associated with manufacturing and disposing of non-durable materials.
In essence, choosing weather-resistant materials for your outdoor water fountain is an investment in its long-term durability, visual appeal, and overall value. By selecting materials that could brave the elements without showing signs of wear and tear, you could enjoy the soothing beauty of your fountain for years while minimizing maintenance hassles and ensuring that your investment stands the test of time.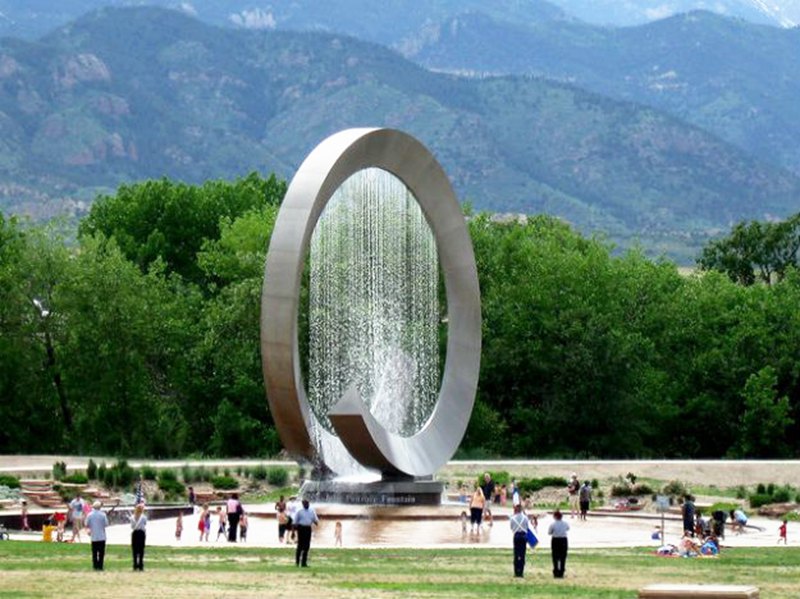 More Information Check 0ut: Stainless Steel Garden Features
Analysis of the Durability of Different Materials
1. Marble Fountains
Marble is a classic and elegant choice for outdoor water fountains. It offers a timeless aesthetic that adds a touch of sophistication to any space. In terms of life, marble fountains could last for several 100 years if properly cared for. However, marble is a porous material, making it vulnerable to staining and erosion over time. Harsh weather conditions, especially freezing temperatures, could lead to cracks and deterioration. Regular sealing and maintenance are essential to extend its lifespan.
Pros:
Timeless and luxurious appearance.
could last for 100 years with proper maintenance.
Aesthetic appeal enhances outdoor ambiance.
Offers intricate detailing due to its workability.
Cons:
Vulnerable to staining and erosion.
Prone to cracking in freezing temperatures.
Requires regular sealing and maintenance.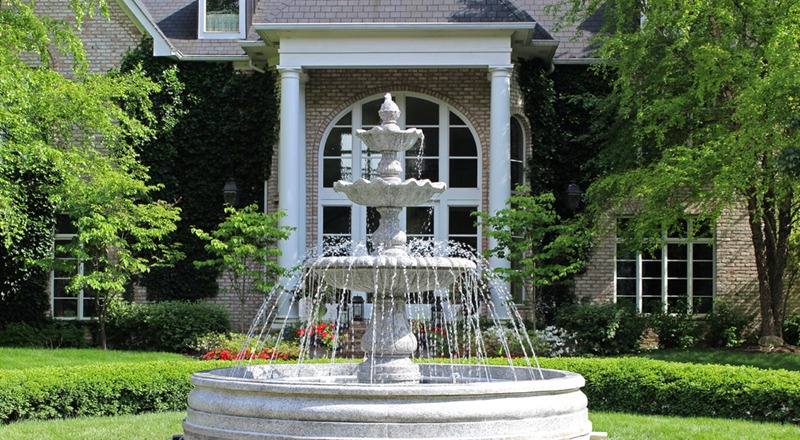 2. Stainless Steel Fountains
Stainless steel is known for its modern and sleek look. It is highly resistant to corrosion, making it an excellent choice for outdoor environments. In terms of lifespan, stainless steel fountains could have impressive longevity, often lasting several decades. It withstands various weather conditions well, including rain, snow, and sun. However, stainless steel may not have the same ornate and intricate detailing as other materials like marble or bronze.
Pros:
Excellent corrosion resistance.
Long lifespan with minimal maintenance.
Modern and clean aesthetic.
Suitable for contemporary outdoor spaces.
Cons:
Less ornate detailing compared to other materials.
May not provide the same classic or historical feeling.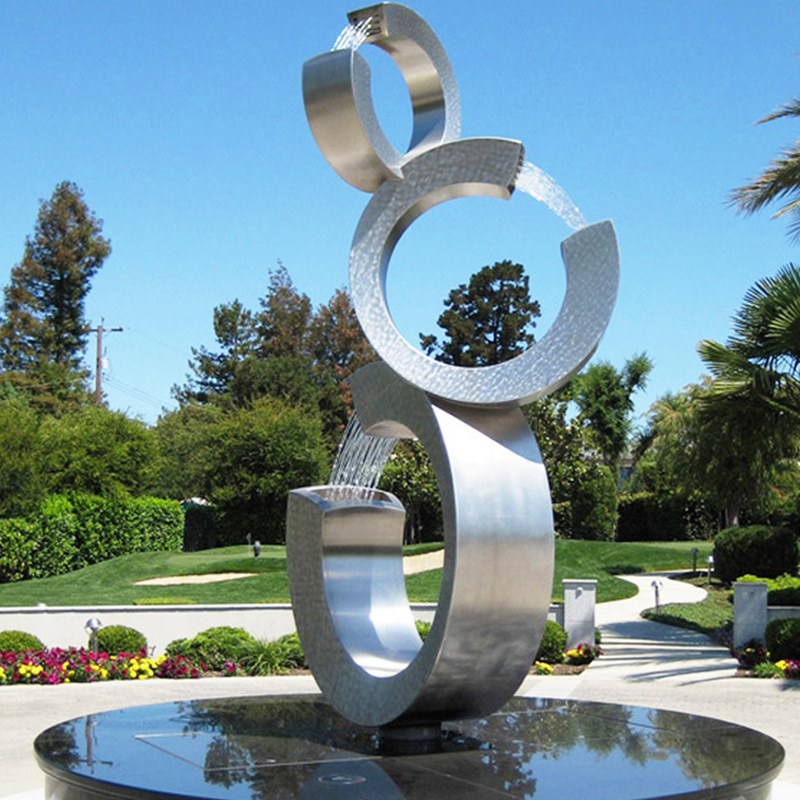 More Information Check 0ut: Large Outdoor Metal Sculptures for Sale
3. Bronze Fountains
Bronze is a durable and timeless material often associated with art and history. Bronze fountains could have an exceptionally long lifespan, potentially lasting for generations. This material develops a unique patina over time, enhancing its appearance. While bronze requires periodic cleaning and maintenance to preserve its patina, it is generally resilient to outdoor exposure. It could withstand a variety of weather conditions and retains its structural integrity.
Pros:
Highly durable and long-lasting.
Develops a distinctive patina over time.
Suitable for classic and historical settings.
Resilient against various weather conditions.
Cons:
Requires periodic cleaning and maintenance.
The initial cost may be higher compared to other materials.
In conclusion, the choice between marble, stainless steel, and bronze for outdoor water fountains depends on various factors including aesthetic preferences, maintenance capabilities, and the desired lifespan. While marble offers timeless elegance, stainless steel provides a modern look with excellent corrosion resistance. Bronze, on the other hand, combines durability with a historical touch. Proper maintenance and protection from extreme weather could significantly contribute to the longevity of any material choice.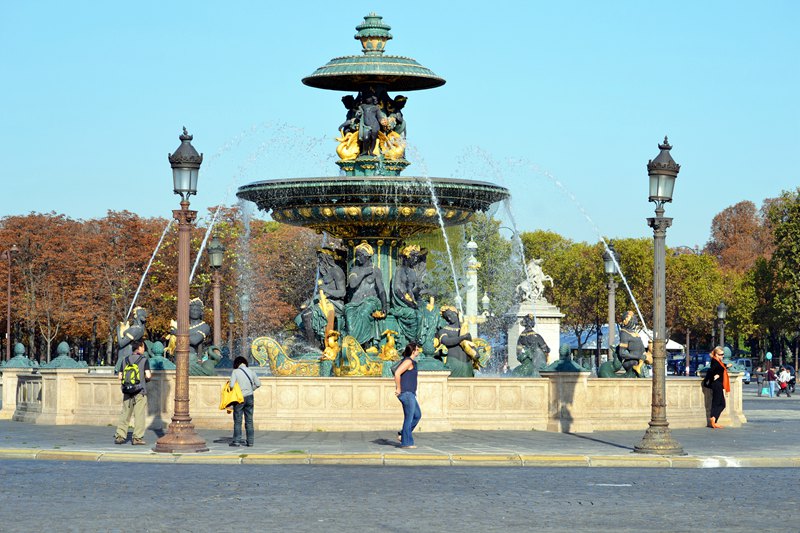 Maintenance Factors to Consider
When choosing a material, consider your willingness and ability to invest time in maintenance. Factors such as your local climate, the fountain's exposure to sunlight and moisture, and the overall design of your outdoor space should also influence your decision. A balance between aesthetics and maintenance requirements would help you select a material that not only complements your space but also aligns with your maintenance preferences.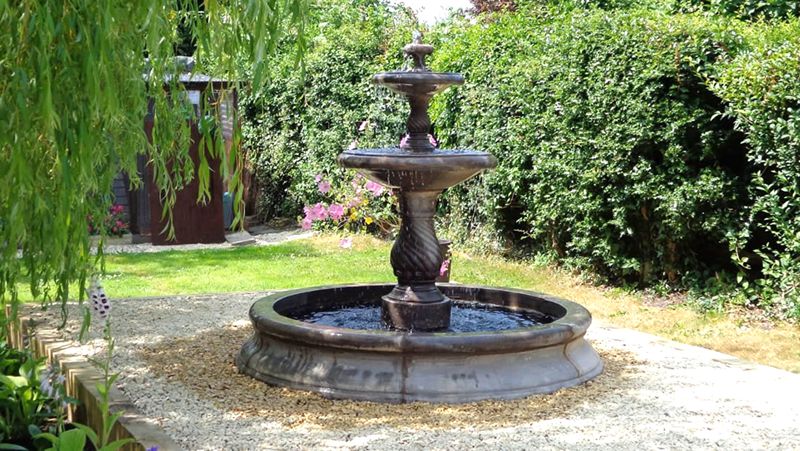 Different Materials Maintenance Requirements
The choice of materials for outdoor water fountains goes beyond aesthetics and durability – it also impacts the maintenance requirements. Different materials have varying levels of maintenance needs, and understanding these considerations is essential for ensuring the long-term beauty and functionality of your fountain.
Marble
Marble, a classic and elegant choice, requires regular maintenance to preserve its appearance. It's porous and susceptible to staining, so sealing is essential to prevent water penetration and potential damage. Periodic cleaning with mild, non-acidic solutions is necessary to remove dirt and pollutants that could accumulate over time. While marble offers timeless beauty, its maintenance demands are relatively higher compared to some other materials.
Stainless Steel
Stainless steel is known for its resistance to corrosion and staining, making it a low-maintenance option. Cleaning stainless steel fountains typically involves using mild soap and water to wipe away dirt and grime. While it doesn't require sealing or as much attention as other materials, occasional polishing could help maintain its sleek appearance and shine.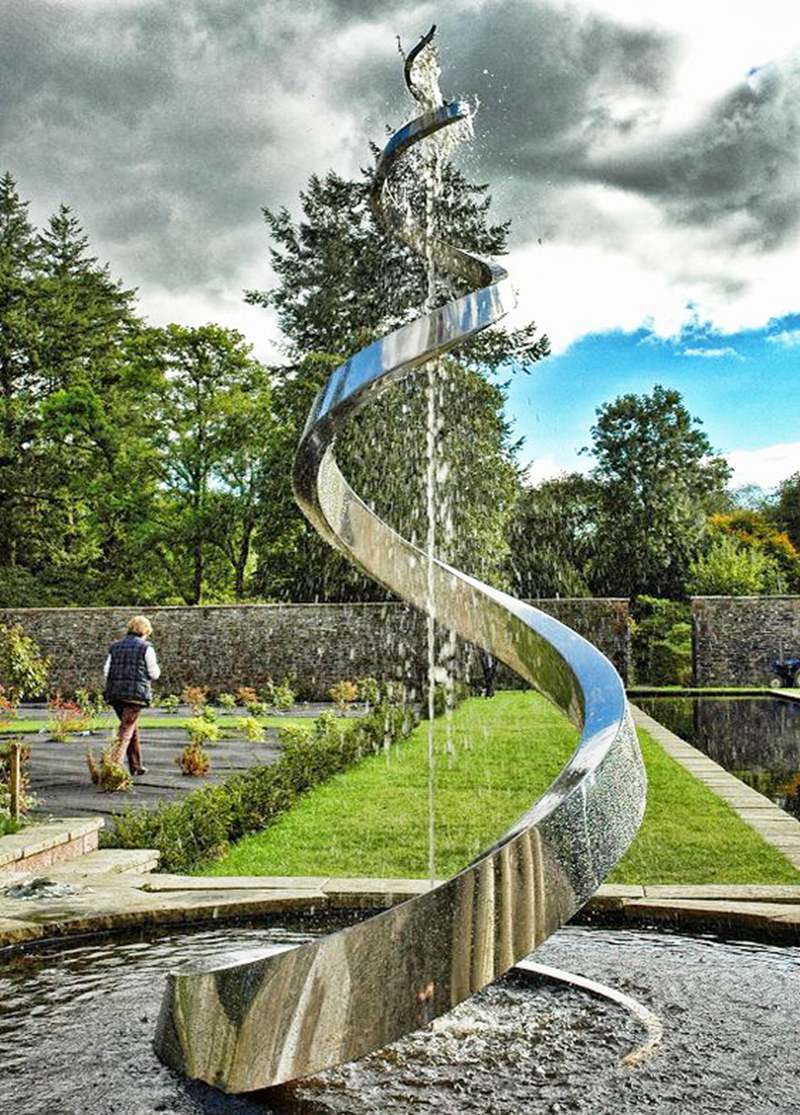 Bronze
Bronze fountains develop a natural patina over time, adding to their charm. However, this patina could also vary based on environmental factors and exposure to elements. Bronze requires periodic cleaning to remove dirt and prevent the patina from becoming uneven or overly dark. Applying protective coatings could help maintain the desired patina and protect the metal from further oxidation.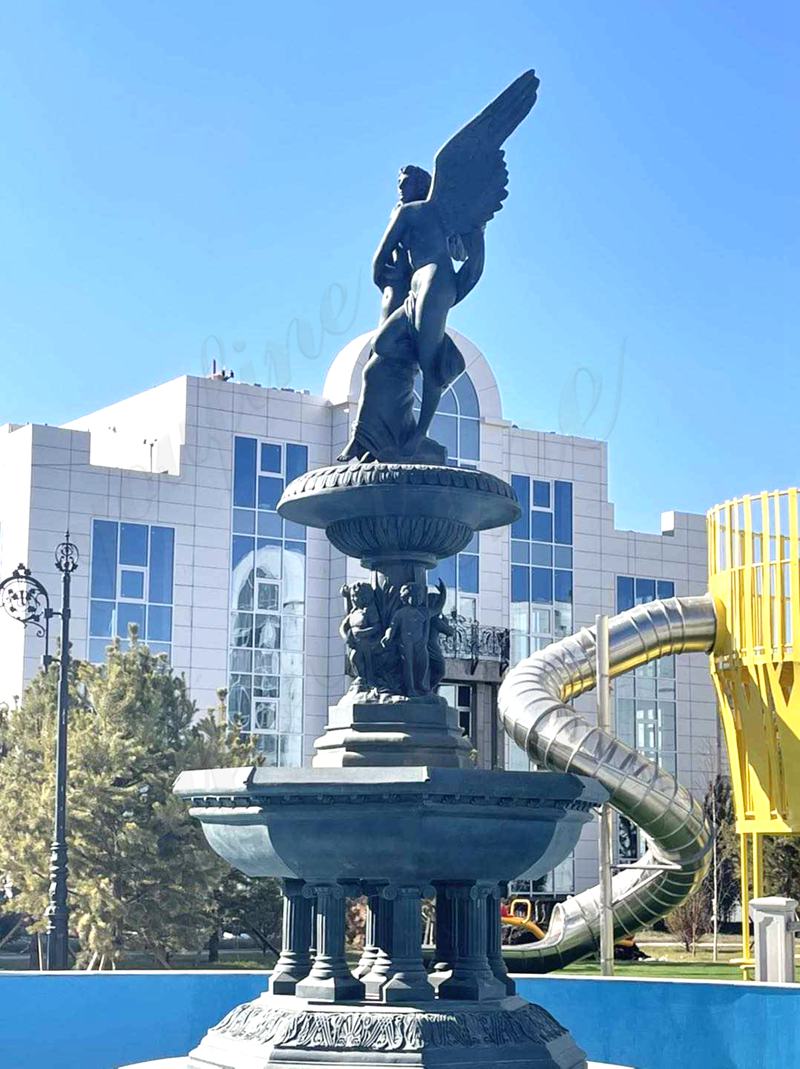 Low-Maintenance Fountain Materials
Opting for low-maintenance materials when choosing an outdoor water fountain could significantly contribute to the fountain's long and beautiful life. These materials are designed to withstand the challenges posed by outdoor environments while requiring minimal upkeep. Here's how choosing low-maintenance materials could extend the life of your fountain: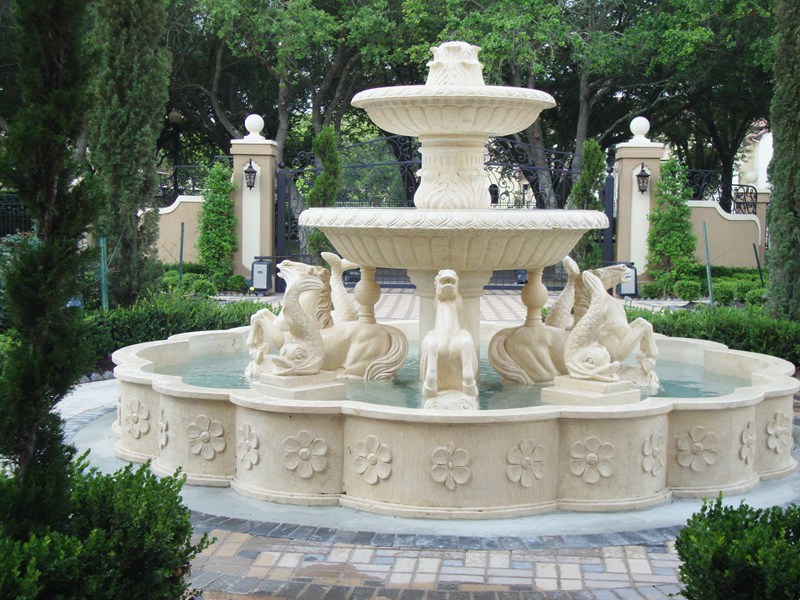 1. Exclude Environmental Factors
Low-maintenance materials, such as stainless steel or certain composite options, are often more resilient to the effects of weather, moisture, and sunlight. They resist corrosion, fading, and deterioration, which helps them maintain their appearance over time. This inherent durability translates to a longer life for your fountain.
2. Minimal Stains and Wear
Materials that are less porous and more resistant to staining naturally require less cleaning and maintenance. For instance, stainless steel's smooth surface discourages the accumulation of dirt and grime. This means you won't need to spend as much time scrubbing or applying specialized cleaning solutions to keep the fountain looking pristine.
3. Easy Cleaning 
Low-maintenance materials usually demand simple cleaning routines. Regular cleaning with mild soap and water or a gentle detergent is often sufficient to keep these materials looking their best. This ease of cleaning encourages you to perform routine maintenance, preventing the buildup of dirt and pollutants that could damage the fountain's surface.
4. Longevity of Aesthetics
One of the key advantages of low-maintenance materials is their ability to retain their original appearance over time. They're less susceptible to fading, discoloration, or damage from exposure to the elements. This means your fountain would continue to enhance your outdoor space's aesthetics without the need for frequent interventions.
5. Time and Cost Savings
Choosing a low-maintenance material not only reduces the time you spend on cleaning and upkeep but also minimizes the need for costly maintenance products or services. This translates to both time and financial savings in the long run, making your investment in the fountain more cost-effective.
6. Long-Term Enjoyment
When you select a low-maintenance material for your fountain, you're making a choice that allows you to spend more time enjoying the soothing sight and sound of flowing water and less time worrying about upkeep. It's a decision that enhances your overall experience of owning an outdoor water feature.
Incorporating a fountain into your outdoor space is about creating an inviting and relaxing ambiance. By choosing low-maintenance materials, you're making a conscious decision to enjoy all the benefits of a fountain without the constant stress of extensive maintenance. This choice not only preserves the fountain's charm but also ensures that it remains an enduring and cherished feature in your outdoor oasis.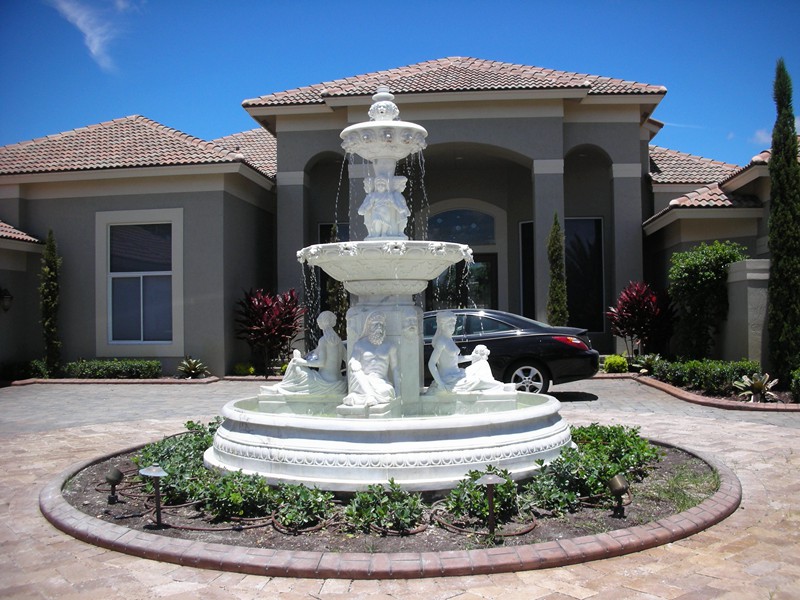 Best Materials for Long-Lasting Outdoor Fountains
1. Different Types of Stone and Marble
When it comes to outdoor fountains, the use of natural stone and marble brings a sense of enduring beauty and elegance to any setting. The inherent durability of these materials makes them popular choices for long-lasting fountain installations.
Granite
Granite is revered for its exceptional strength and resistance to wear and tear. Its dense composition and natural toughness allow it to withstand the harshest weather conditions, including freezing temperatures and intense sunlight. Granite fountains exude a sense of grandeur and are characterized by their unique patterns and colors.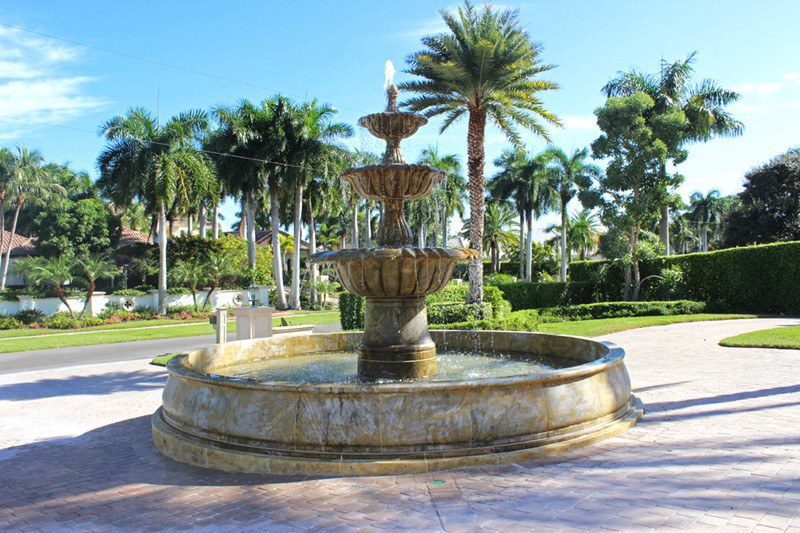 Marble
Marble is a classic choice for outdoor fountains due to its exquisite veining and time-honored allure. The variety of marble types available, from Carrara to Travertine, offers different visual aesthetics that suit various design preferences. Marble's natural luster and texture evoke a sense of luxury and sophistication.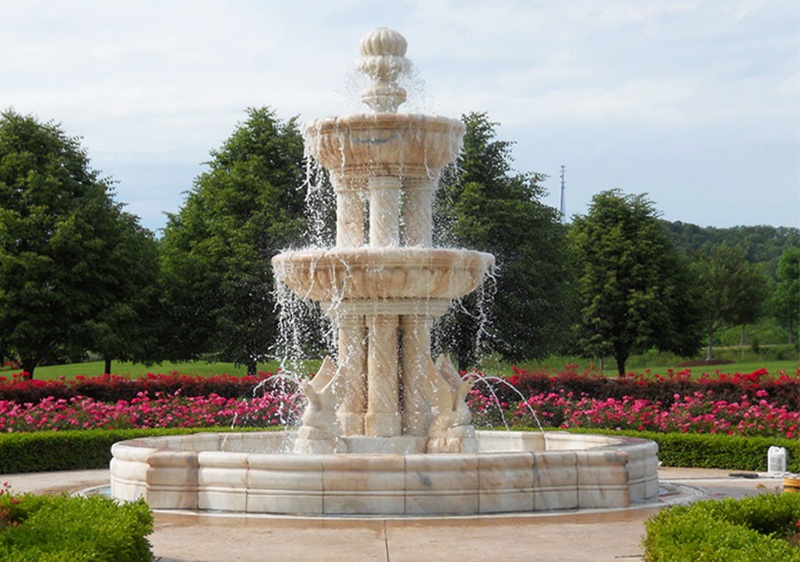 Limestone
Limestone is known for its soft, earthy tones and smooth texture. While it may be slightly more porous than granite, proper sealing could enhance its resistance to moisture absorption. Limestone fountains often develop a charming patina over time, adding to their character and appeal.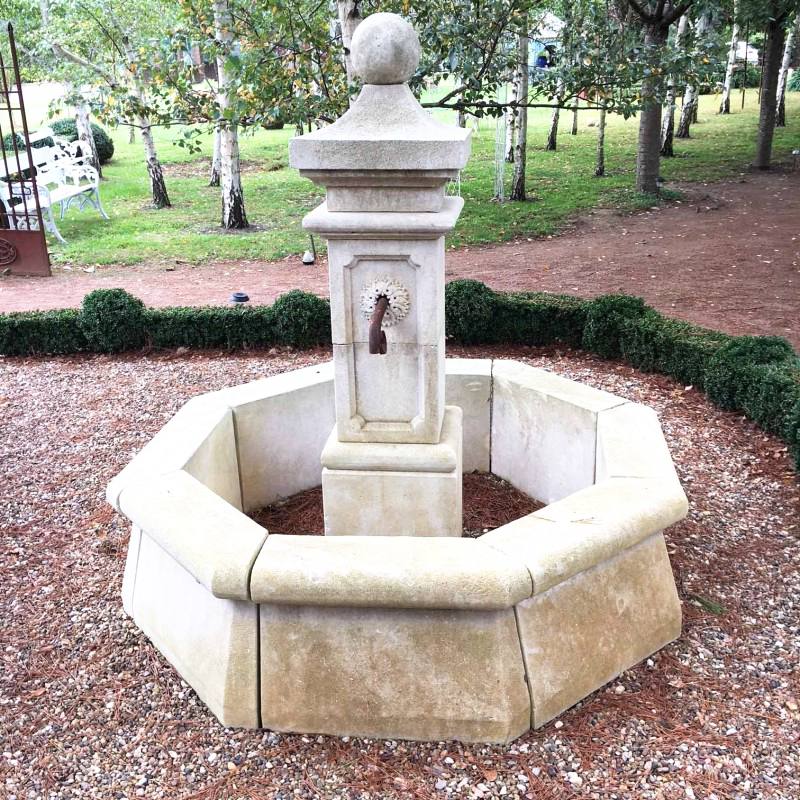 Sandstone
Sandstone is celebrated for its warm hues and natural grain patterns. It's relatively easy to work with, allowing for intricate carving and detailing. With proper care and sealing, sandstone fountains could withstand weathering while maintaining their rustic charm.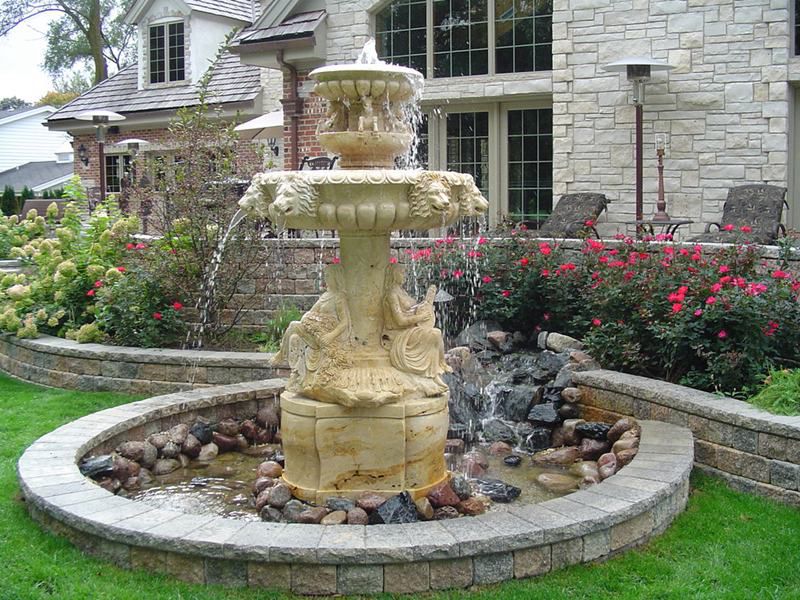 2. Proper Protection for Enhanced Longevity
To ensure the longevity of stone and marble outdoor fountains, proper sealing is essential. Sealing acts as a protective barrier against moisture, dirt, and other environmental factors that could degrade the surface of the material. Here's how proper sealing enhances the longevity of these fountains: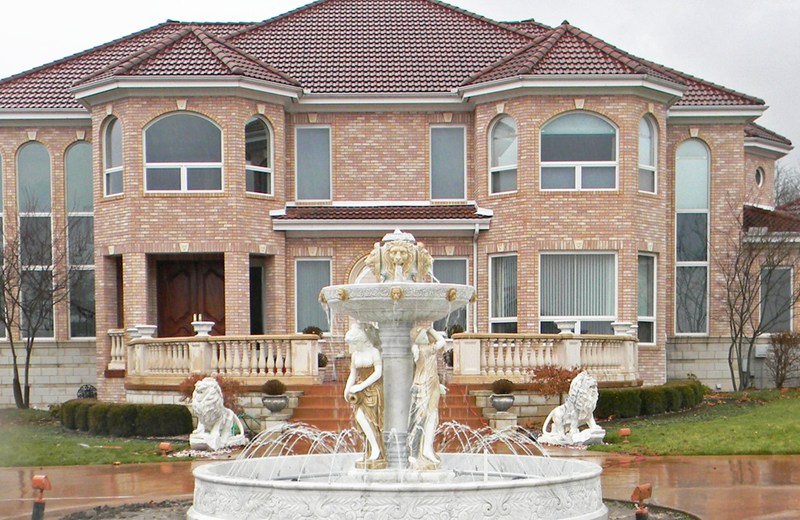 1. Moisture Protection
Sealing prevents water from penetrating the material, reducing the risk of cracks and erosion caused by freeze-thaw cycles. This is especially crucial for areas with fluctuating temperatures.
2. Stain Resistance
Sealed surfaces are less susceptible to staining from leaves, bird droppings, and other outdoor debris. This helps maintain the fountain's appearance and prevents discoloration.
3. UV Protection
Sealing offers protection against the fading effects of UV rays, preserving the natural colors and patterns of the stone or marble.
4. Simple Maintenance 
Sealed surfaces are easier to clean and require less maintenance. Regular cleaning becomes more effective, prolonging the fountain's beauty.
5. Longevity
By minimizing the effects of weathering and exposure, proper sealing contributes to the overall lifespan of the fountain, ensuring it remains a focal point for many years to come.
When investing in a stone or marble outdoor fountain, selecting high-quality materials and ensuring proper sealing are key factors in achieving a fountain that not only stands the test of time but also becomes a cherished centerpiece of your outdoor space. At YouFine Art Sculpture, our expertise in working with natural stone and marble enables us to create exquisite fountains that combine enduring durability with the elegance of timeless aesthetics.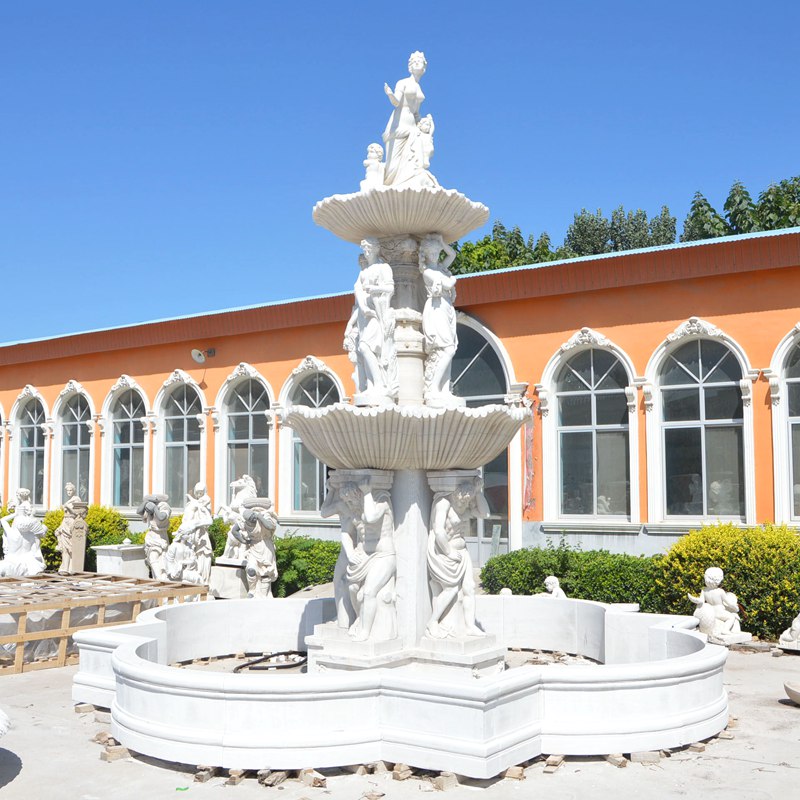 Bronze Fountains: Corrosion-Resistant Elegance
Bronze stands as a remarkable choice for outdoor fountains due to its unique blend of strength and beauty. One of its most exceptional qualities is its corrosion-resistant nature, making it an enduring material for fountains exposed to varying weather conditions.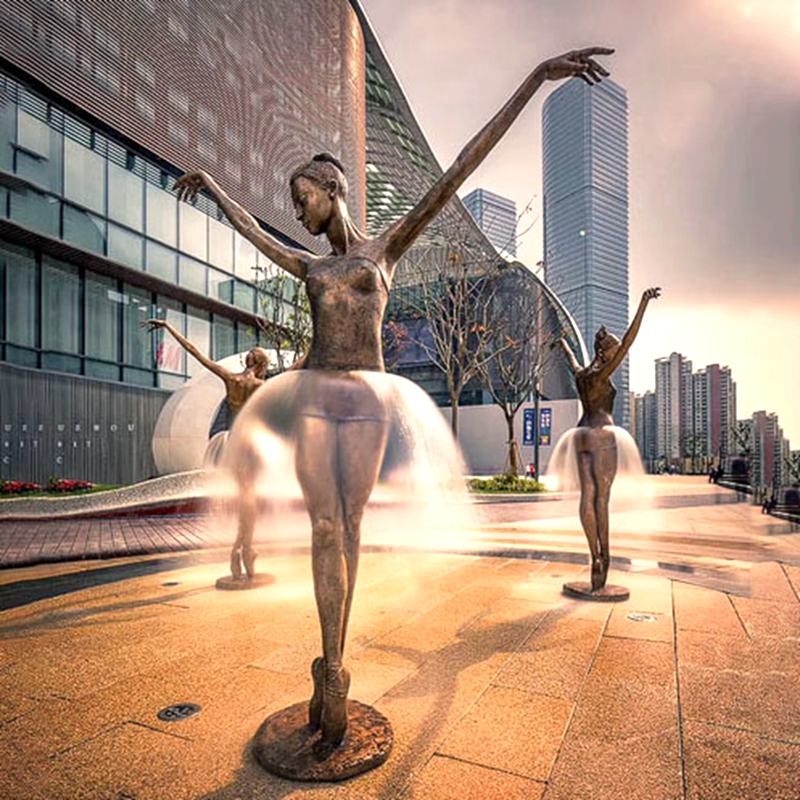 Corrosion Resistance
Bronze is composed primarily of copper, with the addition of tin and other elements. This composition grants it exceptional resistance to corrosion, even when placed in outdoor environments where moisture, humidity, and atmospheric agents prevail. This resistance ensures that bronze fountains maintain their structural integrity and visual allure over time.
The Formation of Patina
One of the fascinating aspects of bronze is the development of a natural patina over time. Patina is the result of the interaction between the metal's surface and the surrounding environment. When bronze is exposed to air, moisture, and elements, it undergoes a chemical reaction known as oxidation.
Aesthetic Appeal of Patina
The formation of the patina on bronze surfaces is a gradual process, lending each piece a unique character and visual story. The initial reddish-brown color of newly exposed bronze transitions into a stunning array of rich, earthy hues over time. These colors could include shades of green, blue, and even deep brown. This transformation not only enhances the appearance of the bronze but also contributes to its aesthetic appeal.
Protection and Beauty
Patina formation is more than just a natural occurrence; it actually serves as a protective layer for the bronze beneath. The patina acts as a barrier, guarding the metal against further oxidation and slowing down the rate of corrosion. This dual function of patina—enhancing visual allure and safeguarding the metal—makes it a defining feature of bronze sculptures, particularly outdoor fountains.
A Timeless Journey
The process of patina formation reflects the passage of time, adding an element of history and authenticity to bronze fountains. The unique patterns and colors that emerge create a sense of depth and character that is impossible to replicate. Each patina becomes a testament to the fountain's enduring presence in its environment, capturing the essence of its surroundings.
In selecting a bronze outdoor fountain, you're not only opting for an exquisite piece of art but also embracing a material that ages gracefully, gaining a distinctive patina that only enhances its allure. At YouFine Art Sculpture, our masterful craftsmanship ensures that our bronze fountains are not only corrosion-resistant but also designed to capture the beauty of the patina as it evolves, allowing your fountain to stand as a timeless and captivating addition to your outdoor space.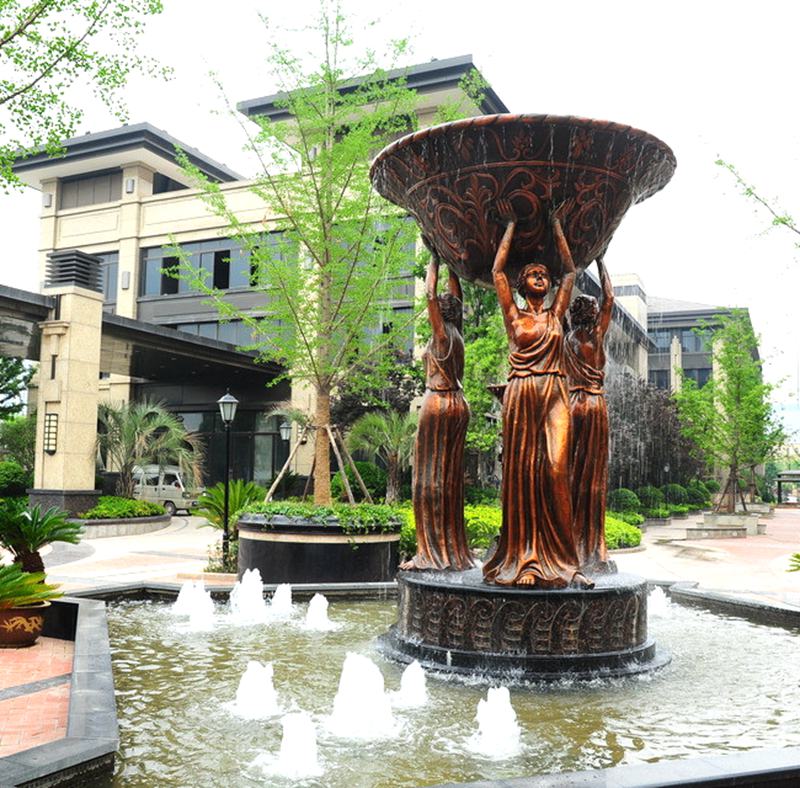 Case Studies: Long-Lasting Fountain Examples
Throughout history, numerous outdoor water fountains have demonstrated their resilience and enduring beauty, standing as testaments to the lasting qualities of various materials. Here are a few remarkable examples that have stood the test of time:
Trevi Fountain, Rome
Perhaps one of the most iconic outdoor water fountains, the Trevi Fountain in Rome, Italy, has been captivating visitors since its completion in 1762. Crafted from marble and travertine, this magnificent Baroque masterpiece showcases the splendor of detailed sculptures, intricate reliefs, and cascading water. Despite centuries of exposure to the elements, the Trevi Fountain remains a symbol of timeless elegance.
Fontaine de la Place des Terreaux, Lyon
Located in Lyon, France, this striking fountain, created in the 19th century, features a bronze statue of a woman riding a chariot pulled by four horses. The fountain's combination of bronze, stone, and water elements has endured decades of changing weather while maintaining its intricate details and artistic grandeur.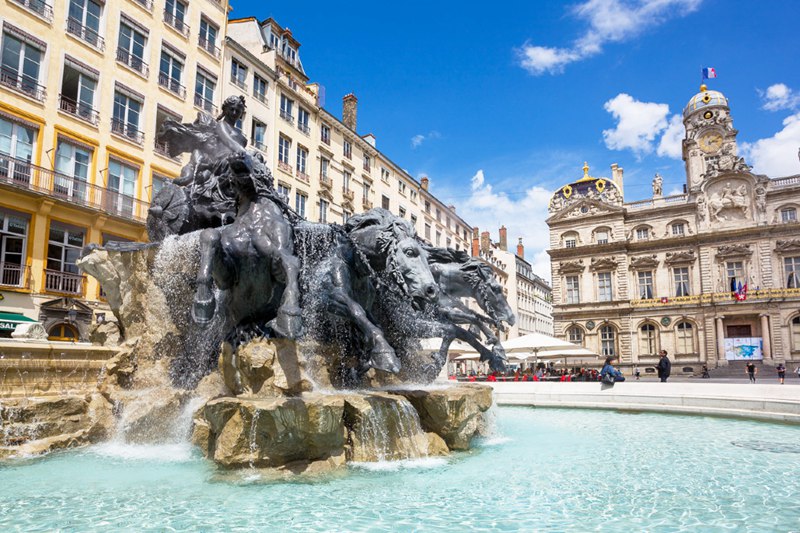 Palace of Versailles Fountains
The Palace of Versailles, France, boasts a collection of breathtaking outdoor fountains that have mesmerized audiences for centuries. These elaborate fountains, adorned with sculptures and cascading water features, exemplify the durability of marble and stone. The artistic finesse and robustness of these fountains are a testament to their longevity.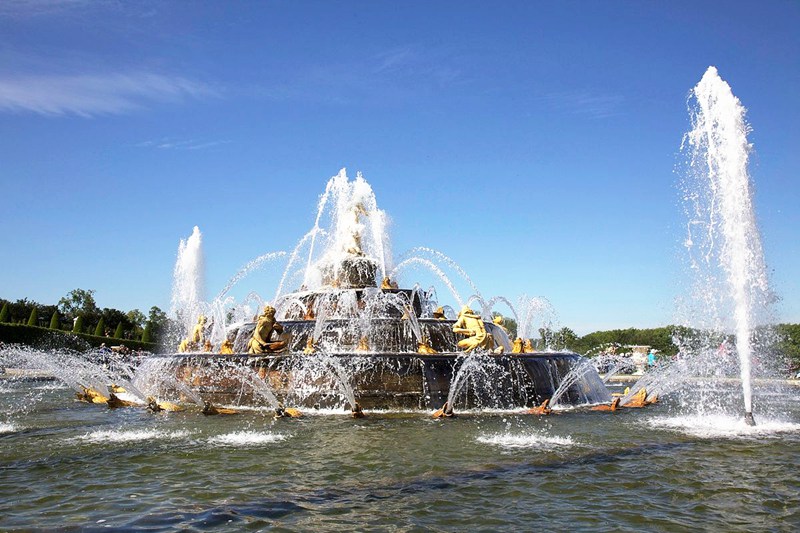 Alhambra's Fountain of Lions, Spain
Situated within the Alhambra Palace in Granada, Spain, the Fountain of Lions is a splendid example of Islamic art and architecture. Created during the Nasrid dynasty in the 14th century, this intricate courtyard fountain features alabaster lions as its central element. The meticulous craftsmanship and enduring beauty of the Fountain of Lions demonstrate the timelessness of its design.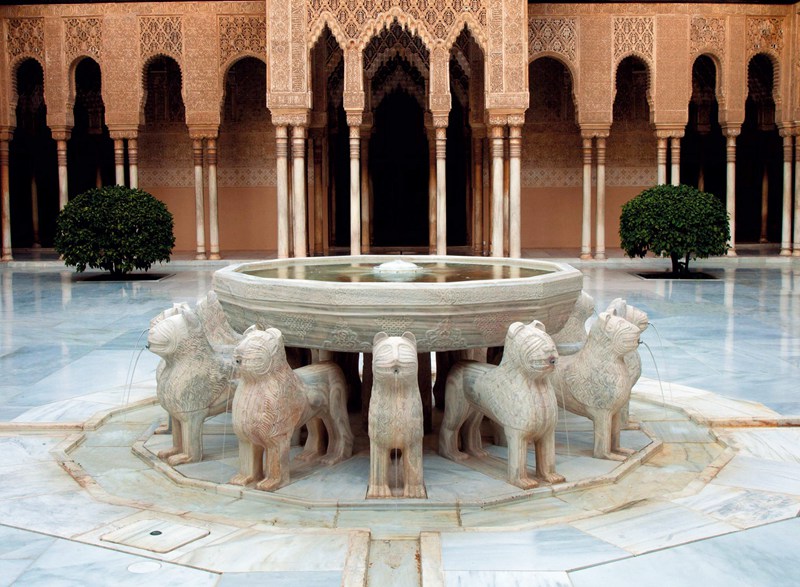 Central Park Bethesda Terrace Fountain, New York
In the heart of New York City's Central Park lies the Bethesda Terrace and its iconic fountain. Made of bronze and bluestone, this elegant fountain has graced the park since the 19th century, embodying the synergy of durable materials and artistic vision.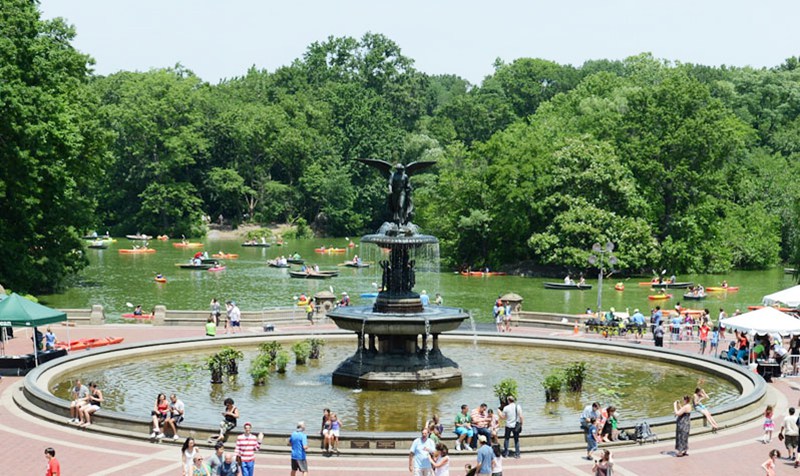 These examples highlight the remarkable longevity of outdoor water fountains crafted from a variety of materials, including marble, bronze, and stone. The fact that these masterpieces continue to captivate audiences around the world underscores the importance of selecting enduring materials for your own outdoor water fountain, ensuring its timeless appeal and lasting legacy. At YouFine Art Sculpture, we draw inspiration from such remarkable creations, striving to create outdoor water fountains that echo the elegance and resilience of these enduring landmarks.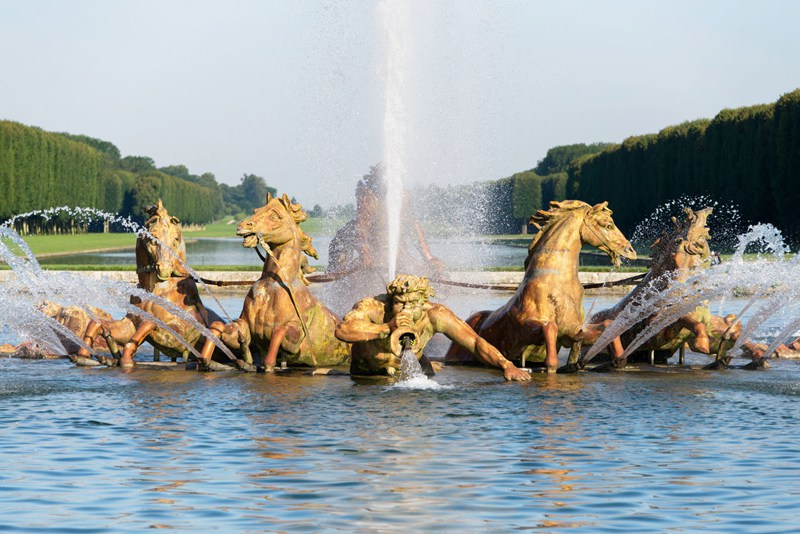 Selecting the Right Fountain Materials At YouFine
Selecting the right materials for your outdoor water fountain is paramount to ensuring its longevity and timeless appeal.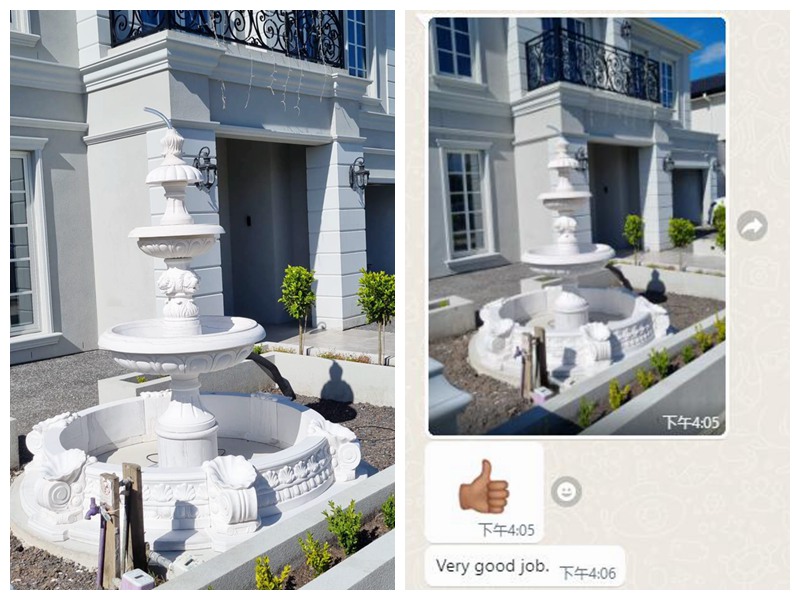 As you embark on the journey of selecting an outdoor water fountain, by considering factors such as climate, maintenance, and visual harmony, you could make an informed decision that not only suits your preferences but also ensures your fountain stands strong for 100 years to come.
More Information Check 0ut: Horse Fountain for Sale
YouFine team understands the significance of this choice. Our range of exquisite outdoor water fountains is designed to harmonize with diverse settings while enduring the rigors of time and weather. With a wealth of materials, styles, and sizes to choose from, we empower you to create a focal point that enriches your space and tells a story of enduring beauty. Make your selection wisely, and let your outdoor water fountain become a captivating symbol of elegance, resilience, and your unique taste.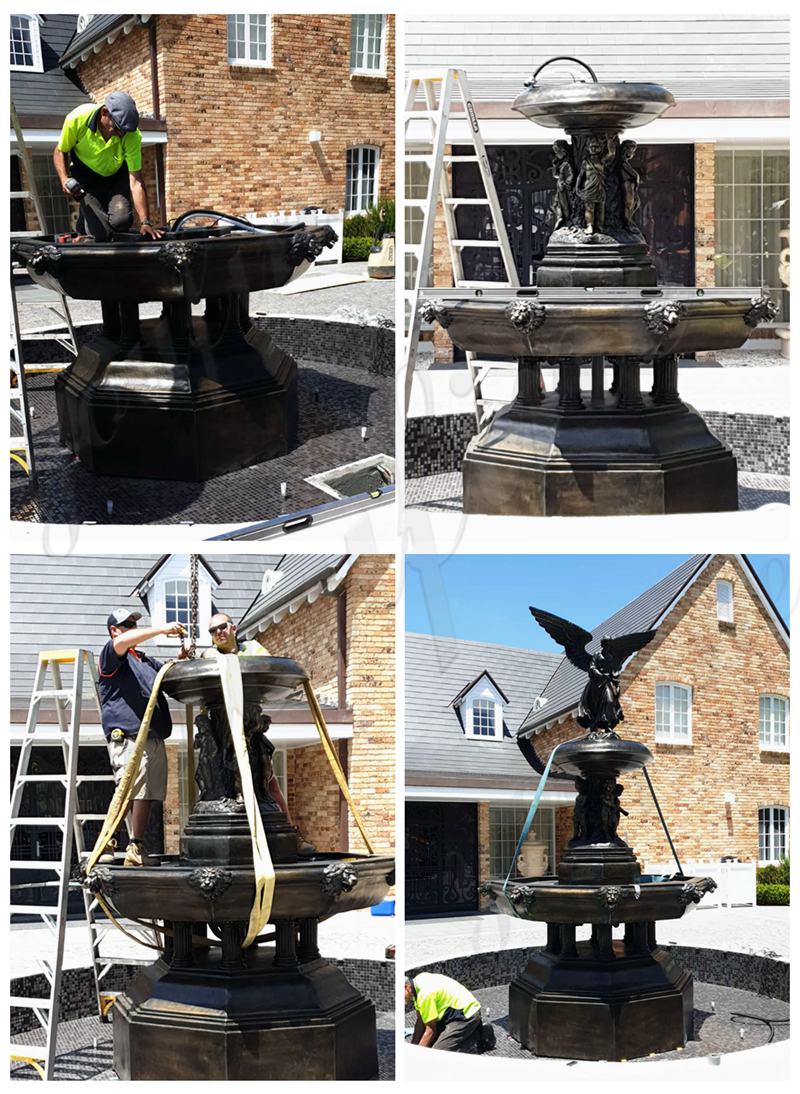 At YouFine Art Sculpture, we are dedicated to providing our customers with the guidance and assistance they need to choose the right material for their outdoor water fountain. Our experienced team is here to help you navigate the various options available, taking into account your preferences, the climate of your location, and your budget.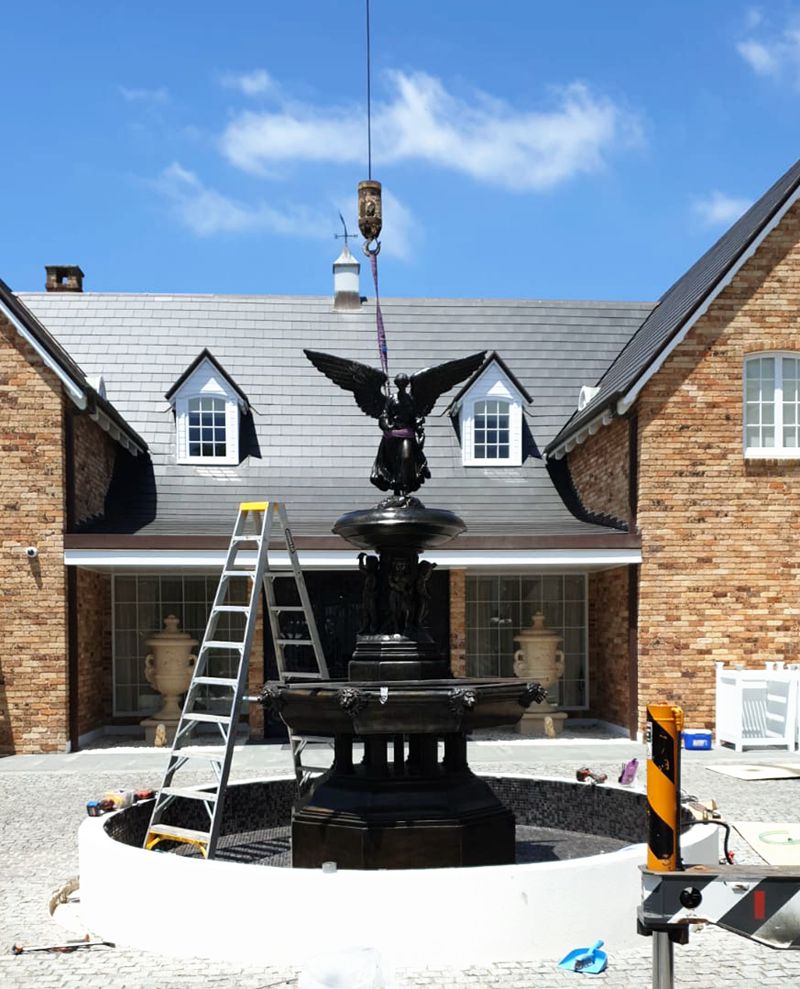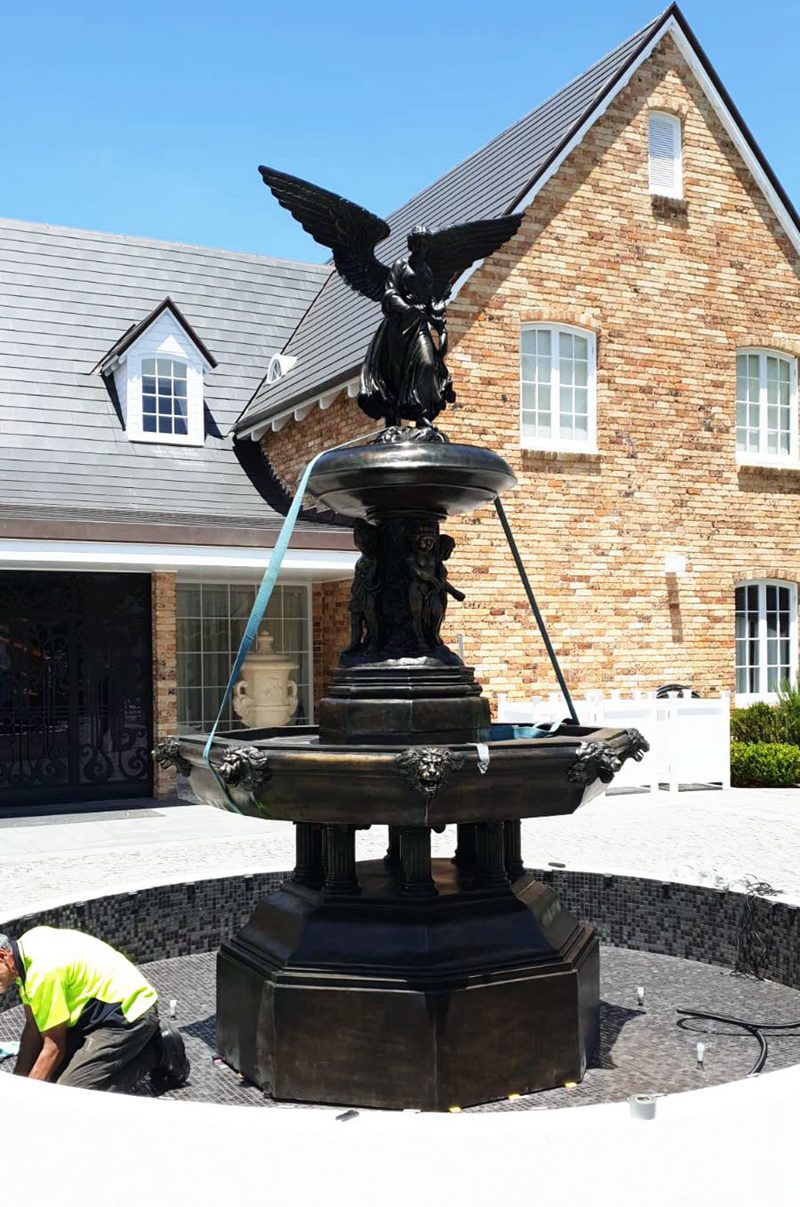 More Information Check 0ut: Angel Fountain
Whether you're drawn to the natural durability of stone and marble or the timeless allure of bronze, we could provide expert advice to ensure your fountain not only enhances your space but also stands the test of time. Your satisfaction is our priority, and we are committed to helping you make an informed decision that aligns with your vision and requirements.
Last Article
:
How to Choose the Suitable Size Marble Water Fountain for Your House?
Next Article:
Popular Modern Style Mirror Polished Stainless Steel Sculpture Outdoor Garden Decor for Sale CSS-14