How to Choose the Suitable Size Marble Water Fountain for Your House?
Updated 08/28/2023 8:20 PM By Guo, Judy
Marble water fountains have gained immense popularity as exquisite additions that elevate the aesthetics of homes. These fountains blend the timeless elegance of marble with the soothing allure of flowing water, creating a harmonious fusion of beauty and tranquility. The natural veining of marble lends a touch of luxury and sophistication to any space. Beyond their visual appeal, the gentle sound of water trickling from these fountains introduces a serene ambiance, transforming indoor and outdoor areas into serene retreats. The popularity of marble water fountains lies in their ability to seamlessly merge art, nature, and design, offering homeowners a captivating focal point that enhances both the visual and sensory experiences of their living spaces.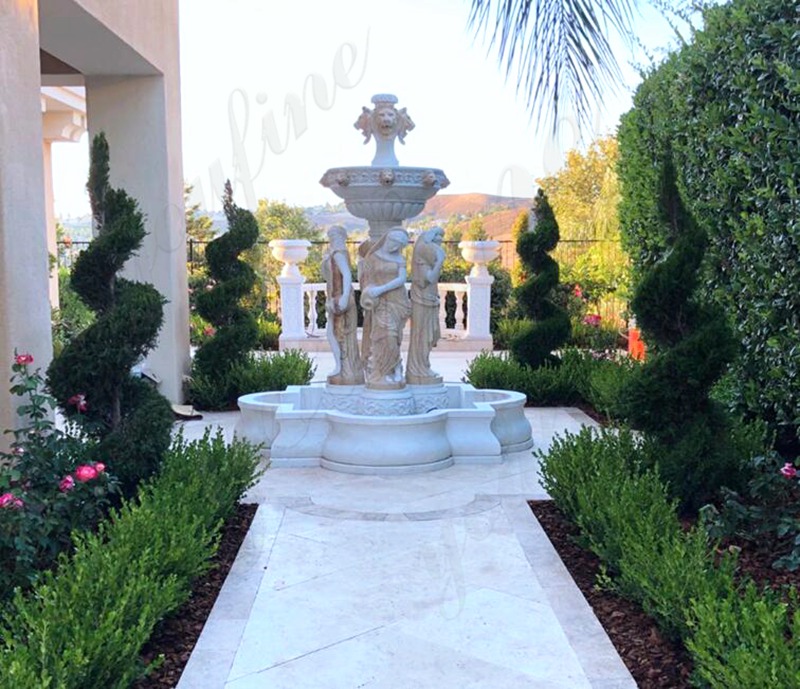 Customers Purchase Fountain Stories
Many of our customers find it challenging to select a fountain that perfectly complements their home decor. Take, for instance, a client from Los Angeles. His residence stands at 5 meters in height, yet the fountain he initially chose measures 7 meters high. This mismatch would disrupt the overall harmony of his courtyard. Feeling uncertain, he reached out to us, expressing the need for a smaller marble fountain that aligns better with his space. Another case involves a different client who opted for a 3-meter-high fountain to grace the entrance and exit garden of a grand villa. However, it's evident that this petite fountain fails to capture the grandeur of the villa's surroundings and the fountain's inherent beauty. Such instances highlight the importance of choosing the right-sized marble fountain to ensure a seamless integration into the existing aesthetics. Let's delve into the process of selecting the perfect-sized marble water fountain for your home today.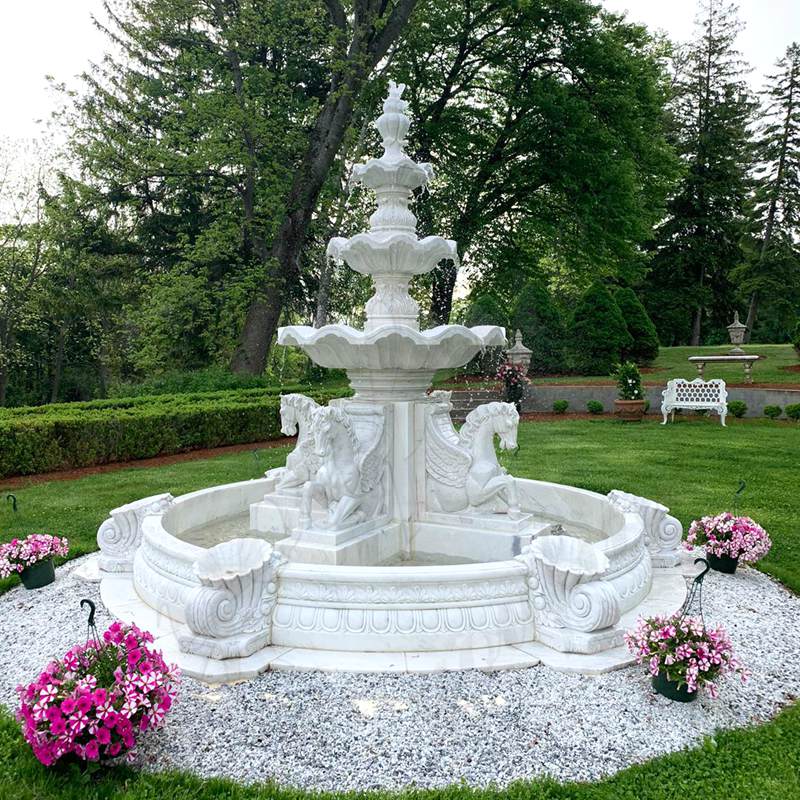 Point 1 Consider the Space
Assess the available space in your home where you intend to place the marble water fountain.
When considering the placement of a marble water fountain in your home, it's essential to thoroughly assess the available space to ensure a harmonious integration with your surroundings. Start by identifying the specific area you have in mind for the fountain. Measure the dimensions of the space, taking into account both the width and height available.
Consider the overall layout and design of the space. Is it an outdoor garden, a spacious foyer, or a corner of your living room? Understanding the architectural context would help you determine the appropriate size and style of the fountain. For instance, a grand garden might accommodate a larger, more intricate fountain, while an indoor space might require a more compact and elegant design.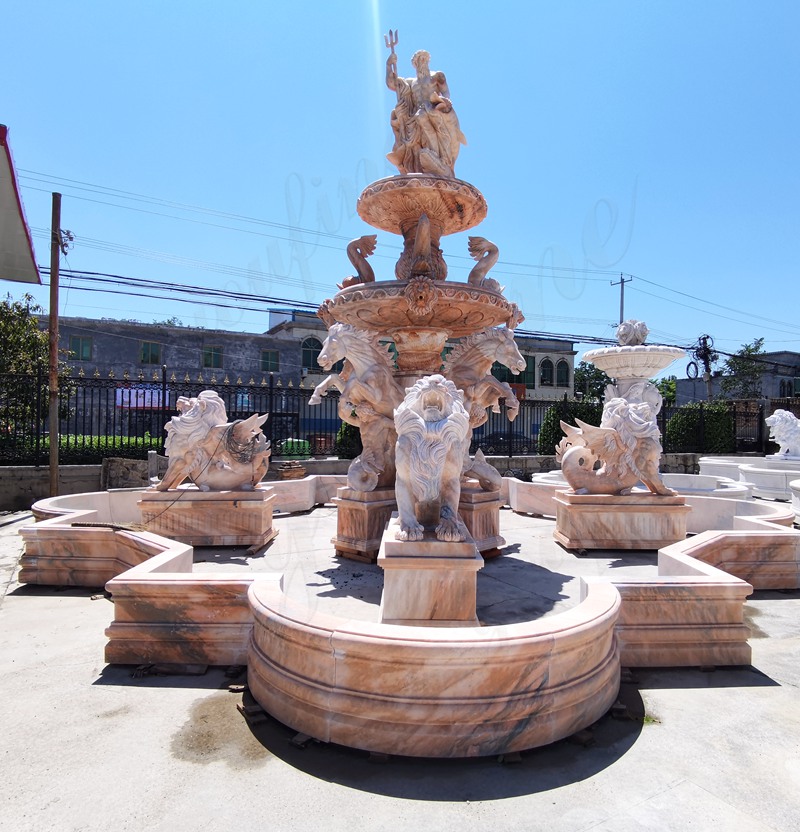 For More Size Information Please Click: Luxurious Fountain
Take note of any existing features or structures nearby. Trees, plants, seating arrangements, or other decorative elements should complement the fountain rather than compete with it. Also, consider the visual impact from various angles. Will the fountain be a central focal point, or do you want it to blend subtly with the surroundings?
Factor in practical aspects like the flow of foot traffic. You wouldn't want the fountain to obstruct movement or create congestion. Equally important is ensuring there's enough clearance around the fountain for maintenance and cleaning.
Moreover, think about the lighting and how it plays a role in enhancing the fountain's beauty during the day and creating a captivating ambiance at night. Adequate lighting can truly transform the atmosphere around the fountain.
By thoroughly assessing the available space, you could make an informed decision about the size, style, and placement of the marble water fountain that perfectly complements your home's aesthetics and creates a visually stunning and tranquil environment.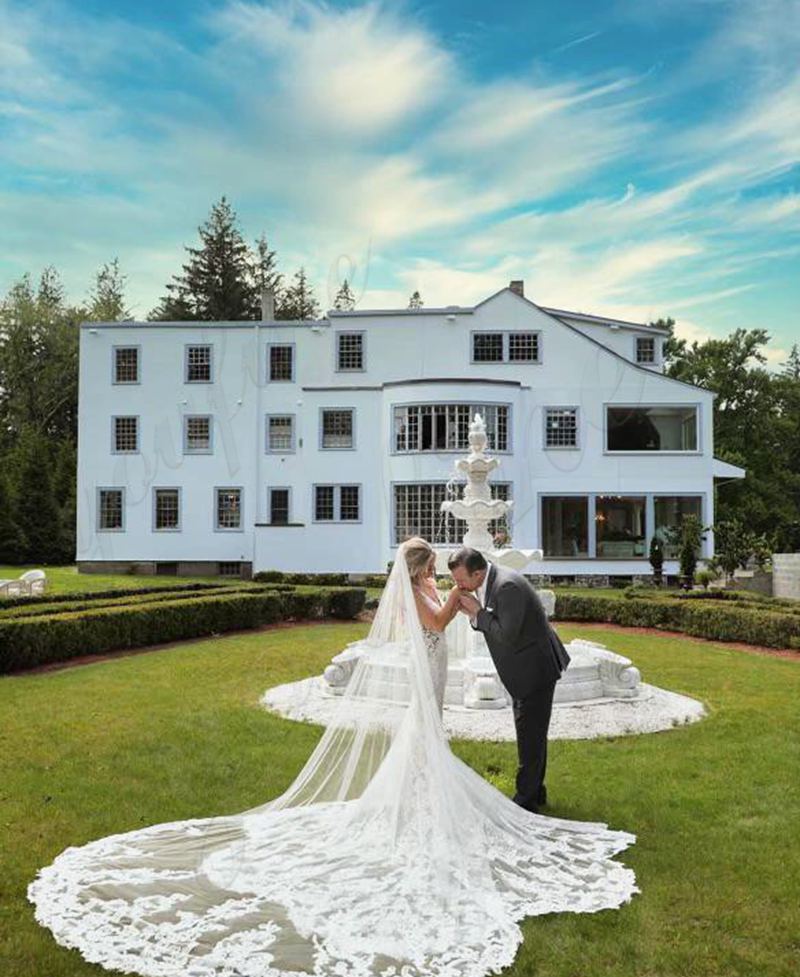 Determine whether you're placing it indoors or outdoors, as this will impact the size and design.
When selecting a marble water fountain for your home, it's crucial to decide whether you'll be placing it indoors or outdoors, as this decision would significantly influence the appropriate size and design of the fountain.
For indoor placements, you would need to consider the dimensions of the room or area where you intend to place the fountain. Take into account the height of the ceiling and the overall layout of the space. A taller ceiling might accommodate a larger and more dramatic fountain, while a smaller room might necessitate a more compact design.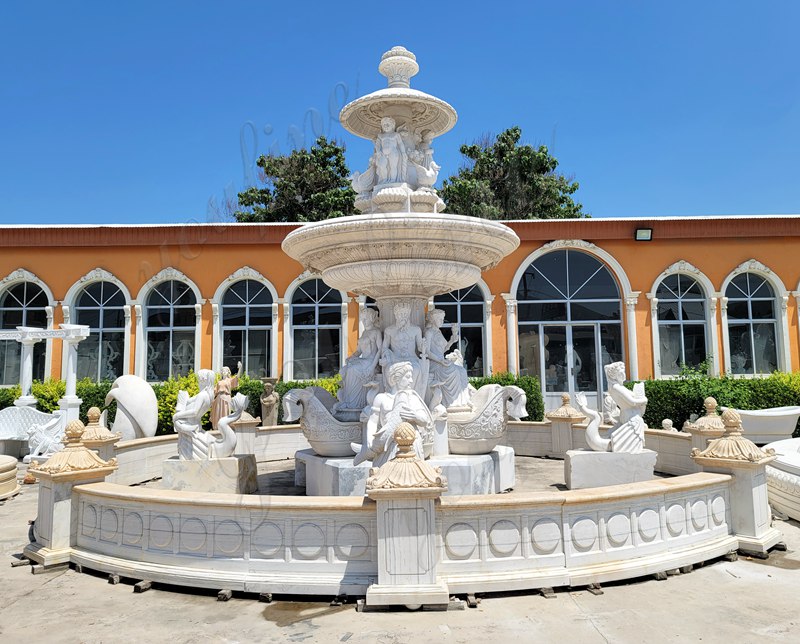 For More Size Information Please Click: Grand Water Fountain
Indoor fountains often serve as elegant and artistic focal points within living rooms, hallways, or foyers. They can add a touch of sophistication and tranquility to your interior design. The size and style you choose should align with the existing décor and ambiance of the space.
On the other hand, outdoor fountains have a broader canvas to work with. They can range from modest courtyard installations to grand garden centerpieces. The outdoor environment allows for more expansive and visually striking designs. However, even in outdoor spaces, it's essential to consider the available area and ensure the fountain doesn't overwhelm the surroundings.
Keep in mind the climate and weather conditions of your location. If you're in an area with freezing winters, you would need to select a fountain that can withstand temperature fluctuations without cracking or damage.
By determining whether your marble water fountain will be placed indoors or outdoors, you could make informed decisions regarding size, style, and materials. This distinction would ultimately ensure that the fountain seamlessly integrates with your home's aesthetics while enhancing its overall beauty and charm.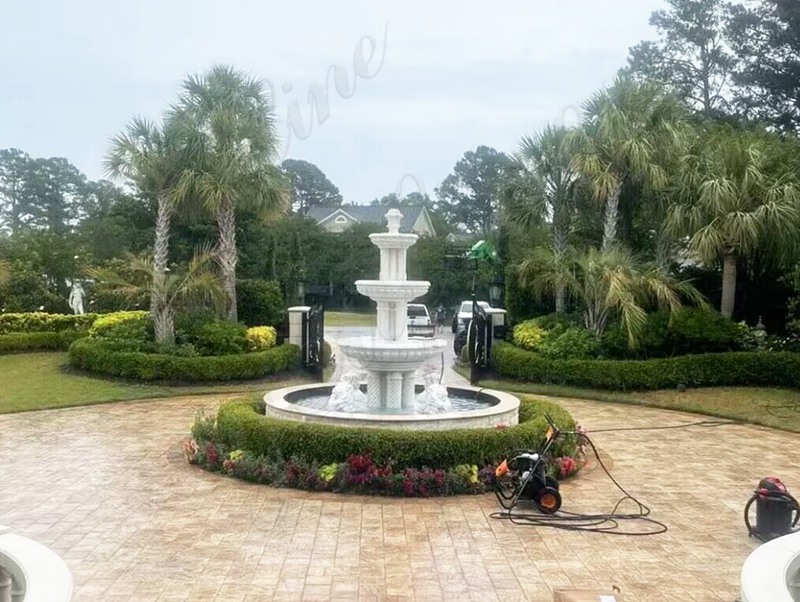 Point 2 Proportional to Surroundings
The importance of choosing a fountain that complements the size of its surroundings.
The significance of selecting a fountain that harmonizes with the dimensions of its surroundings cannot be overstated. A well-proportioned marble water fountain has the power to elevate the aesthetic appeal of its environment and create a visually pleasing balance.
Imagine a sprawling garden with lush greenery, where a large and majestic fountain takes center stage. This imposing presence could complement the grandeur of the landscape and serve as a captivating focal point that draws the eye and captivates the senses. On the other hand, placing a small, delicate fountain in the midst of such expansiveness might fail to capture the attention and might seem overshadowed.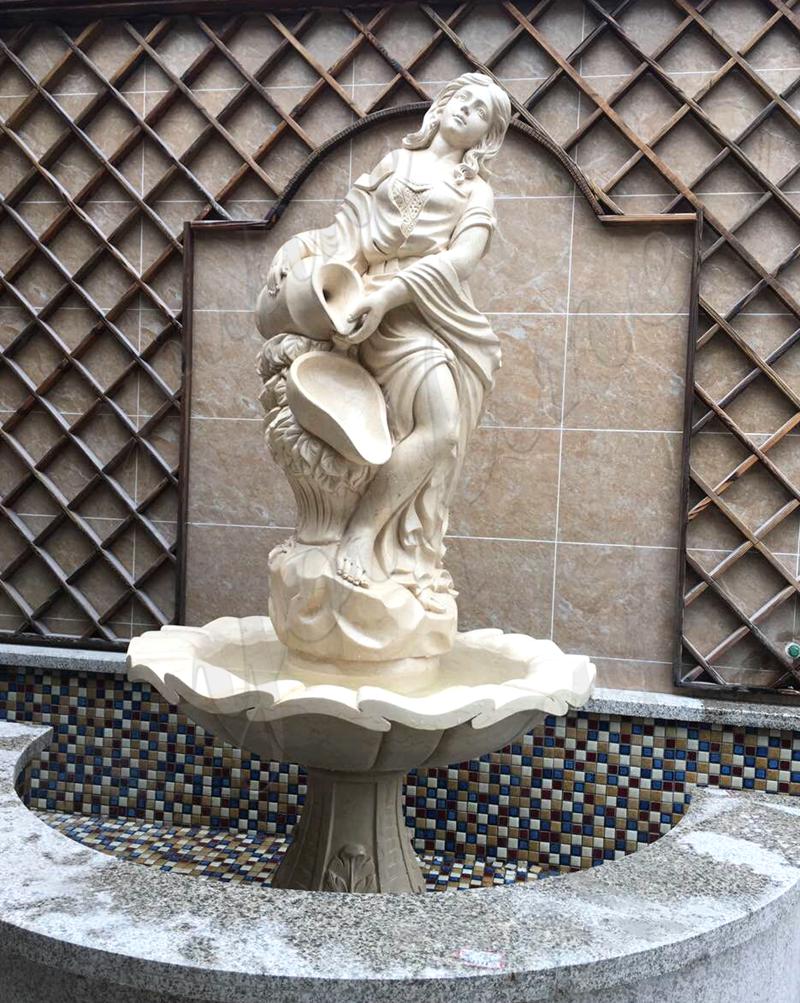 In more intimate spaces, such as a cozy courtyard or a petite balcony, a compact and intricately designed fountain could infuse a sense of charm and serenity. Its size doesn't overwhelm the area; instead, it contributes to the cozy ambiance and offers a gentle water element that enhances relaxation.
Proportionality is the key to achieving visual harmony. When a fountain's size corresponds to the scale of its surroundings, it creates a sense of unity and coherence. It doesn't disrupt the flow of the space but rather enhances it. Whether indoors or outdoors, the fountain should feel like a natural extension of its environment.
When choosing a marble water fountain, consider the architectural style of your home, the landscaping elements, and the overall vibe you wish to achieve. A well-proportioned fountain could transform an ordinary setting into an extraordinary one, leaving a lasting impression on all who behold it.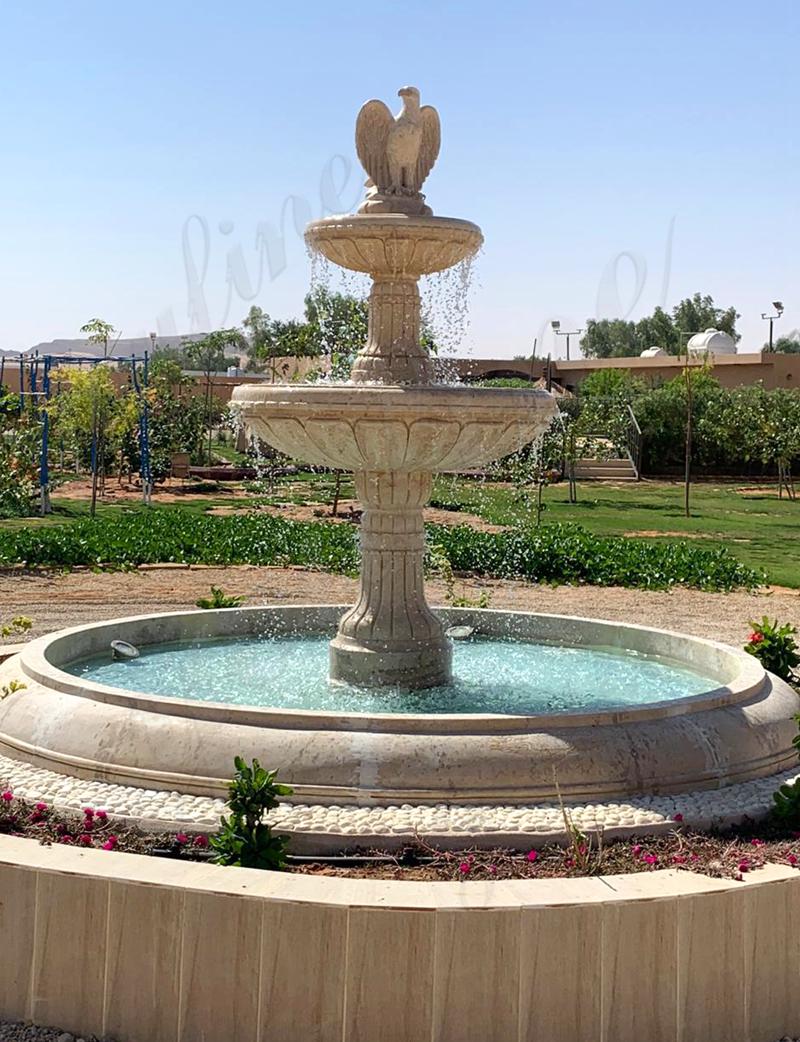 An oversized fountain can overpower a small area, while a small fountain might get lost in a large space.
The interplay between fountain size and space is a delicate balance that significantly influences the visual impact of your surroundings. An oversized fountain in a small area could wield a dominating presence that overwhelms its surroundings. Imagine a petite courtyard struggling to accommodate a grand, towering marble fountain. Instead of enhancing the space, the fountain's imposing size could make the area feel cramped and suffocated.
Conversely, placing a small fountain in a vast open area risks diminishing its impact. In a sprawling garden or expansive backyard, a diminutive fountain might get lost amidst the expanse, failing to command attention or contribute to the overall aesthetic. It's akin to placing a tiny pebble in a wide river—it's easily overlooked in the vastness.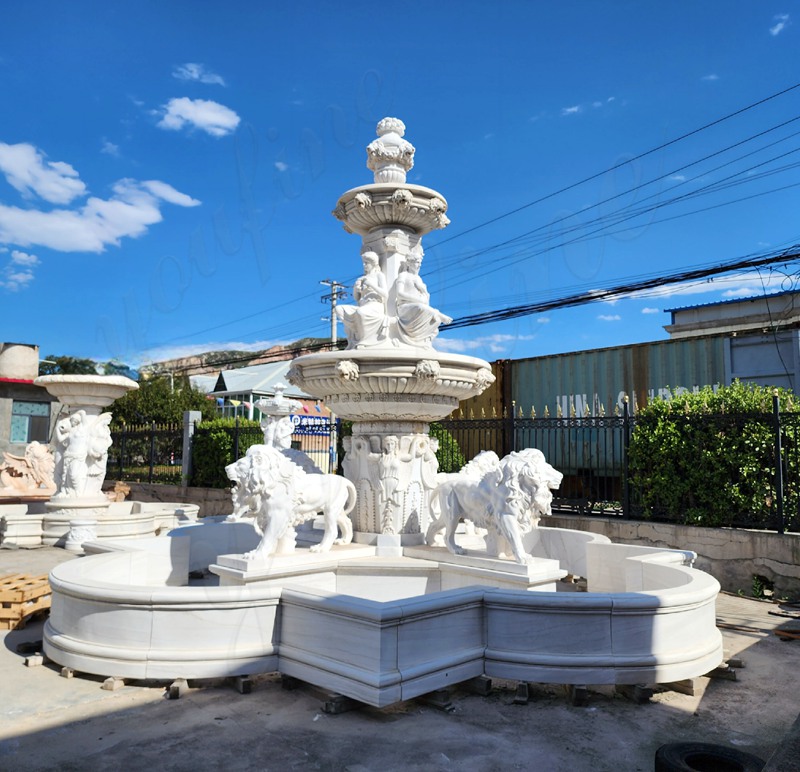 For More Size Information Please Click: Lion Fountain
To ensure harmony, it's crucial to select a fountain that aligns with the proportions of the space. A modest-sized fountain in a small area maintains an inviting atmosphere and prevents overcrowding. It offers a touch of elegance without overwhelming the surroundings. In contrast, a larger area necessitates a fountain with greater stature to ensure it doesn't fade into the background. A well-chosen, appropriately sized fountain becomes a statement piece that enhances the ambiance.
Ultimately, the goal is to achieve a seamless integration between the fountain and its environment. An oversized fountain should feel purposeful and balanced, while a smaller one should create a captivating focal point even in a more expansive space. By choosing a fountain that respects the spatial dynamics, you can create a visually pleasing composition that resonates with both aesthetics and practicality.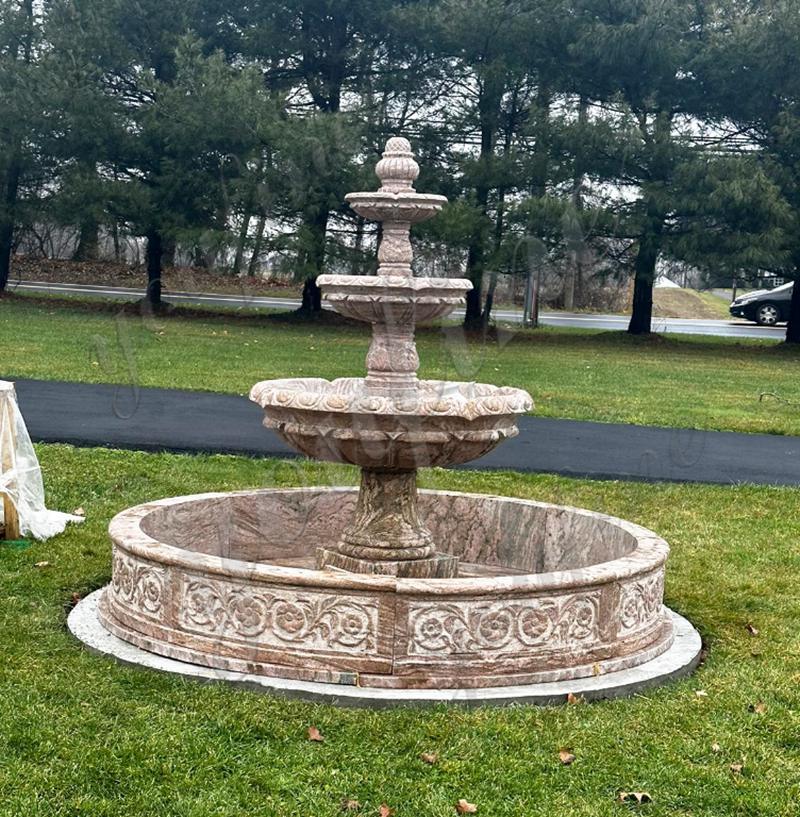 Point 3 Visual Balance
The concept of visual balance extends beyond aesthetics. It influences how you and your guests experience the environment. A well-balanced fountain fosters a sense of calm and comfort, creating an atmosphere that encourages relaxation and appreciation. On the contrary, a mismatched fountain can induce visual discomfort, detracting from the intended ambiance.
When selecting a fountain's size, consider the dimensions of the space and the overall design style, and purpose. Whether your space is cozy or expansive, modern or traditional, the right-sized fountain contributes to the cohesive narrative of your environment. By paying attention to visual balance, you ensure that the fountain harmoniously integrates into its setting, enhancing both its own beauty and the allure of its surroundings.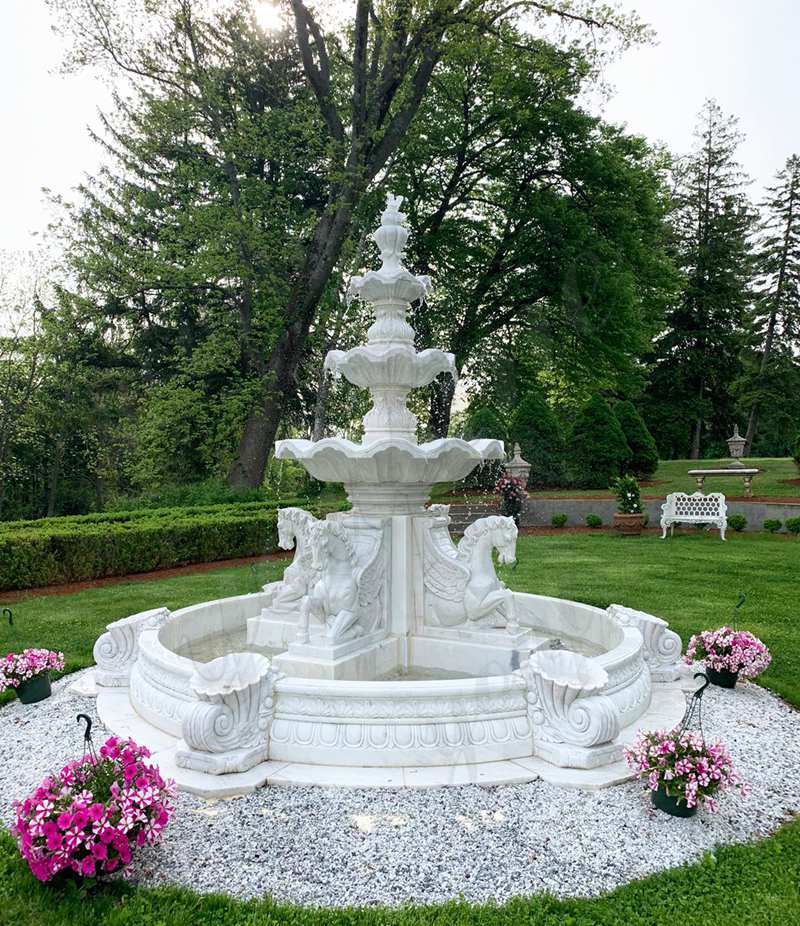 Point 4 Right Fountain Height
The height of a fountain holds a significant influence over its visual appeal and the overall atmosphere it creates. The right fountain height can elevate the aesthetic of your space, while an inappropriate height may disrupt the intended design and ambiance.
A taller fountain often commands attention and serves as a focal point, drawing the gaze upward and adding a sense of grandeur. For example, in spacious outdoor settings or larger interior areas, a taller fountain can capture the eye from a distance, becoming a captivating centerpiece that enhances the overall aesthetic. The verticality of a tall fountain also adds a touch of elegance and drama, making it an eye-catching element in any environment.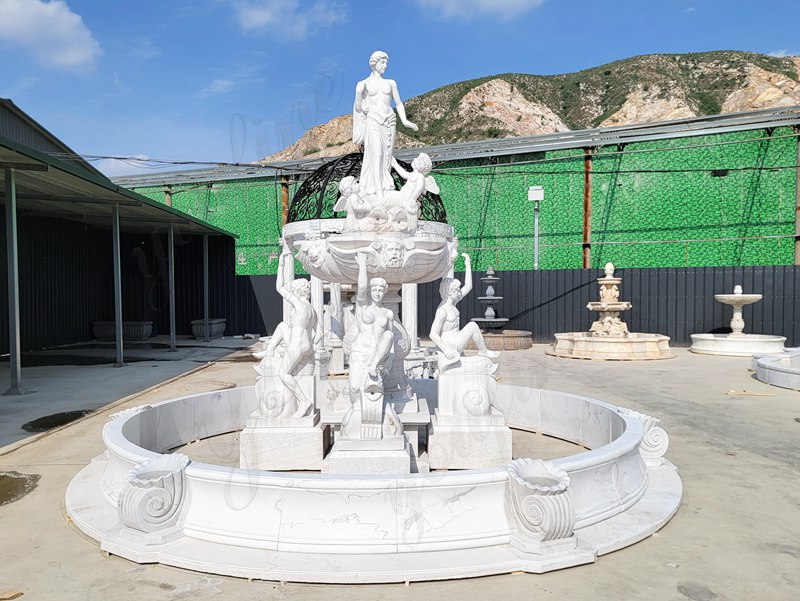 For More Size Information Please Click: Big Fountains
On the other hand, a lower-height fountain tends to offer a more subtle presence, making it suitable for more intimate settings or areas where a serene and tranquil atmosphere is desired. Lower fountains can create a soothing and calming effect, particularly when incorporated into gardens, courtyards, or indoor spaces. These fountains provide a sense of intimacy and encourage closer engagement, allowing viewers to appreciate the intricate details and soothing sounds up close.
However, it's essential to strike a balance when considering fountain height. An excessively tall fountain in a confined space might feel overpowering and out of place, while a very low fountain in a large, open area might not make the desired visual impact. It's crucial to align the height of the fountain with the proportions of the space, ensuring it complements the surrounding elements and contributes to a harmonious design.
Ultimately, the height of a fountain contributes significantly to its overall aesthetic and the atmosphere it creates. By carefully evaluating your space's dimensions, the intended ambiance, and the visual impact you wish to achieve, you can select a fountain height that enhances the space's beauty and resonates with its surroundings.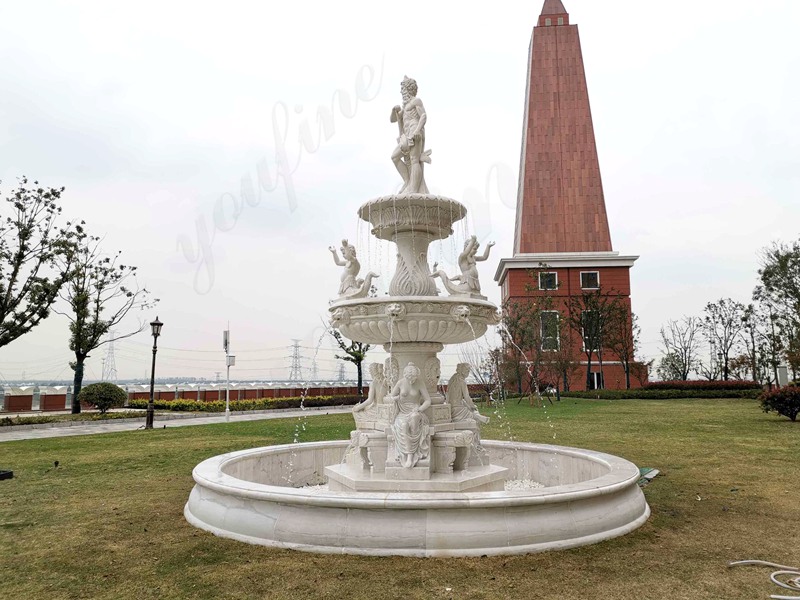 Point 5 Fitting Home Style and Theme
Align the fountain's size with your home's architectural style and overall theme.
Aligning the size of your chosen fountain with your home's architectural style and overall theme is a crucial step in achieving a cohesive and harmonious design. The fountain should seamlessly integrate with the existing aesthetics, enhancing the overall visual appeal of your space.
Consider the architectural style of your home. Is it contemporary, traditional, Mediterranean, or perhaps a rustic cottage? Each style has its unique characteristics and design elements. A fountain that complements the architectural features would feel like a natural extension of your home. For instance, a sleek and modern fountain would blend effortlessly with a contemporary-style residence, while a more ornate and intricate fountain might be better suited for a traditional or European-inspired home.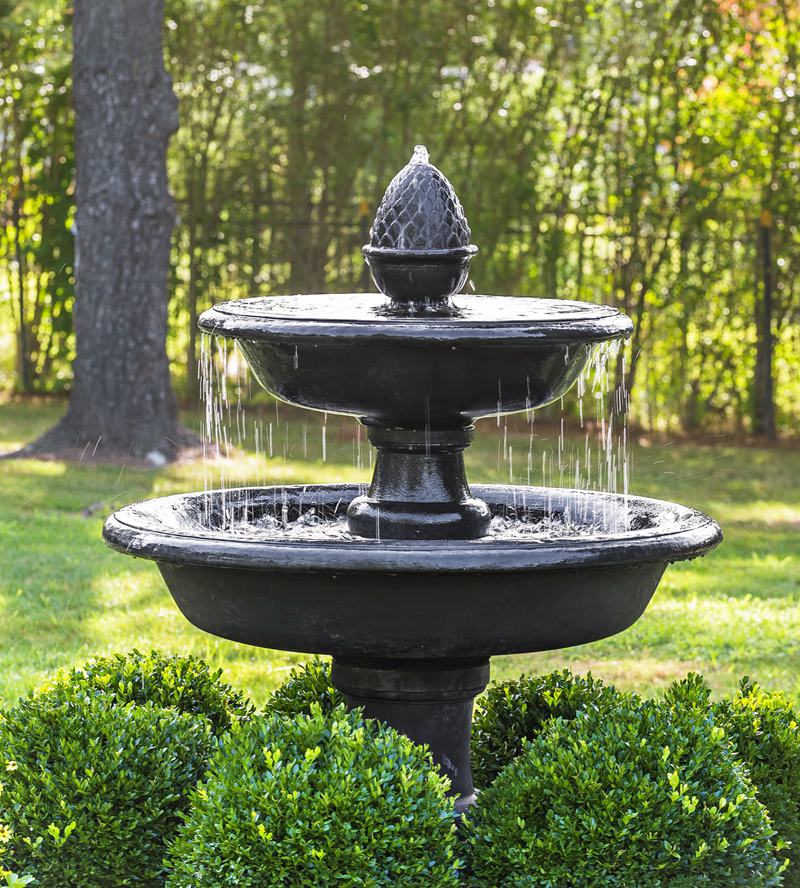 Moreover, think about the overall theme or mood you want to convey. If you're aiming for a tranquil and serene ambiance, a smaller and elegantly designed fountain could be the perfect choice. On the other hand, if your home exudes a grand and opulent atmosphere, a larger and more elaborate fountain could be a captivating addition.
Remember that the fountain's size should resonate with the architecture and contribute to the overall storytelling of your space. It should evoke the desired emotions and complement the narrative you're crafting through your home's interior and exterior design.
By aligning the fountain's size with your home's architectural style and theme, you create a harmonious and visually pleasing environment that seamlessly connects the indoor and outdoor spaces, enhancing the overall beauty and appeal of your residence.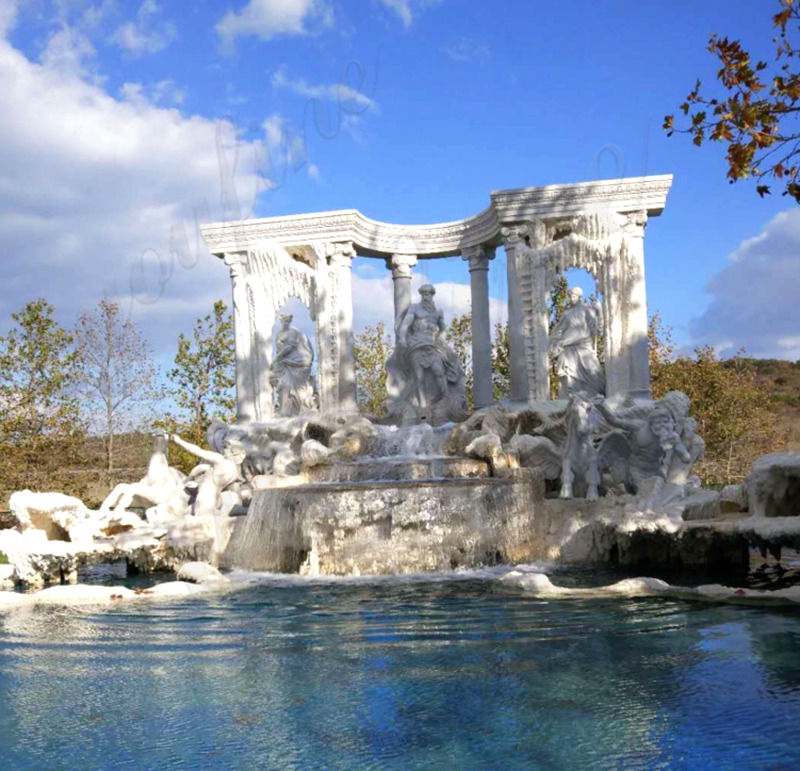 For More Size Information Please Click: Trevi Classic Fountain
Different sizes could evoke different moods, such as grandeur, elegance, or tranquility.
The size of a marble water fountain plays a significant role in evoking various moods and atmospheres within your living space. Different sizes could convey a range of emotions, from grandeur and opulence to elegance and tranquility.
A large and imposing fountain with grand dimensions could create a sense of grandeur and majesty. It becomes a focal point that commands attention and exudes a feeling of extravagance. Such a fountain could be a striking addition to expansive gardens or spacious outdoor areas, making a bold statement and infusing the surroundings with a sense of awe and magnificence.
Conversely, a smaller and more delicately designed fountain can evoke an aura of elegance and refinement. Its subtle presence can add a touch of sophistication to intimate courtyards, cozy corners, or indoor spaces. The gentle sound of trickling water from a modest-sized fountain could create a serene and calming atmosphere, inviting moments of peaceful contemplation and relaxation.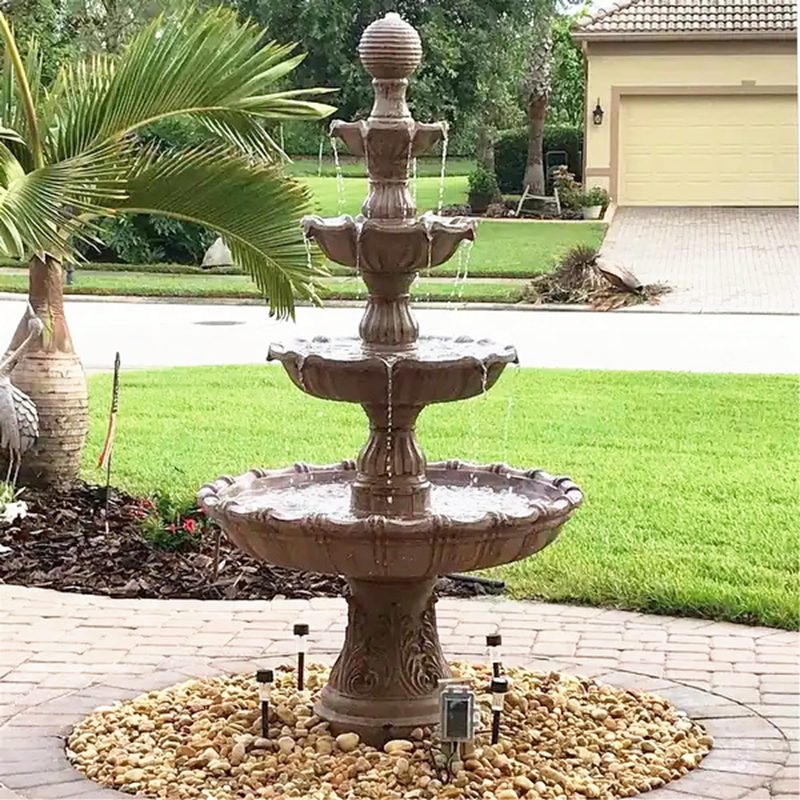 For those seeking tranquility and a connection with nature, a mid-sized fountain can strike a balance between grandeur and intimacy. This size could perfectly capture the essence of a bubbling brook or a serene pond, offering a harmonious blend of soothing sounds and graceful aesthetics. The result is a space where one could unwind, meditate, or simply enjoy the beauty of the surroundings.
Ultimately, the size of your marble water fountain becomes a powerful tool for shaping the ambiance and emotional resonance of your space. Whether you desire the awe-inspiring grandeur of a large fountain, the refined elegance of a smaller one, or the serene tranquility of a mid-sized installation, your choice of size would help you create an environment that aligns with your desired mood and reflects your personal style.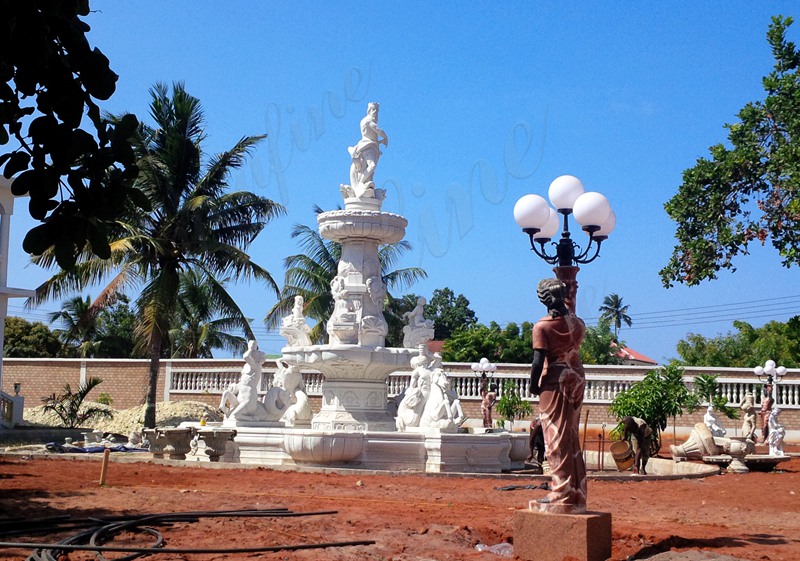 Point 6 Consider Water Flow
The size of a fountain has a direct impact on the water flow and the resulting sound, both of which contribute to the overall sensory experience.
In larger fountains, the water flow tends to be more robust and voluminous. The sheer scale of the fountain allows for a greater volume of water to be circulated, creating a dynamic and impressive display. The water jets can shoot higher and more forcefully, resulting in cascades and splashes that catch the eye. This enhanced water flow is often accompanied by a more pronounced sound—energetic and lively, like a rushing stream or a babbling brook. The larger size allows for more surface area for water to interact with, producing a rich and resonant sound that could be heard from a distance.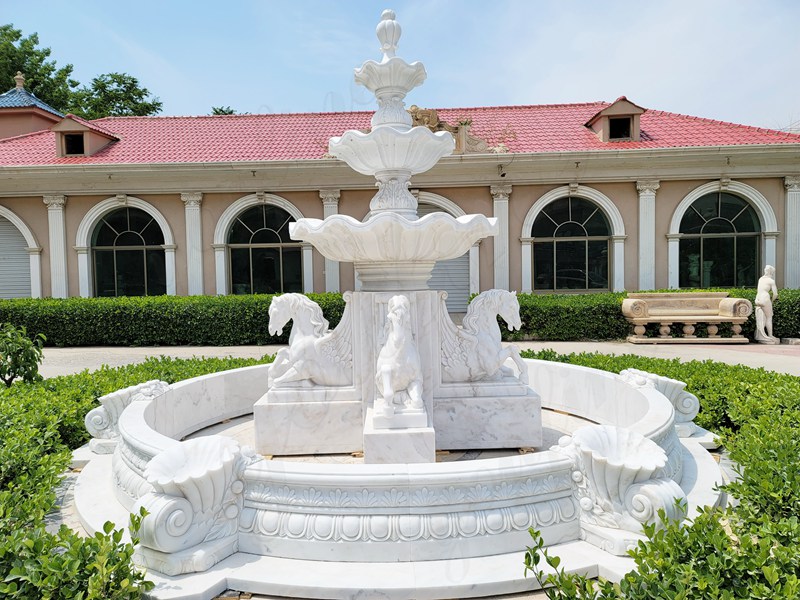 On the other hand, smaller fountains exhibit a more delicate water flow. The water jets are gentler, creating graceful arcs and subtle movements. The resulting sound is softer and more melodic, reminiscent of a gentle rainfall or a tranquil stream. This understated sound complements the intimate atmosphere that smaller fountains typically evoke, providing a soothing backdrop for relaxation and contemplation.
The size of the fountain also influences the water's interaction with the basin or pool below. In larger fountains, the water may create more intricate patterns as it descends, leading to more complex visual displays. In smaller fountains, the water tends to land with a lighter touch, generating ripples that expand gently across the surface.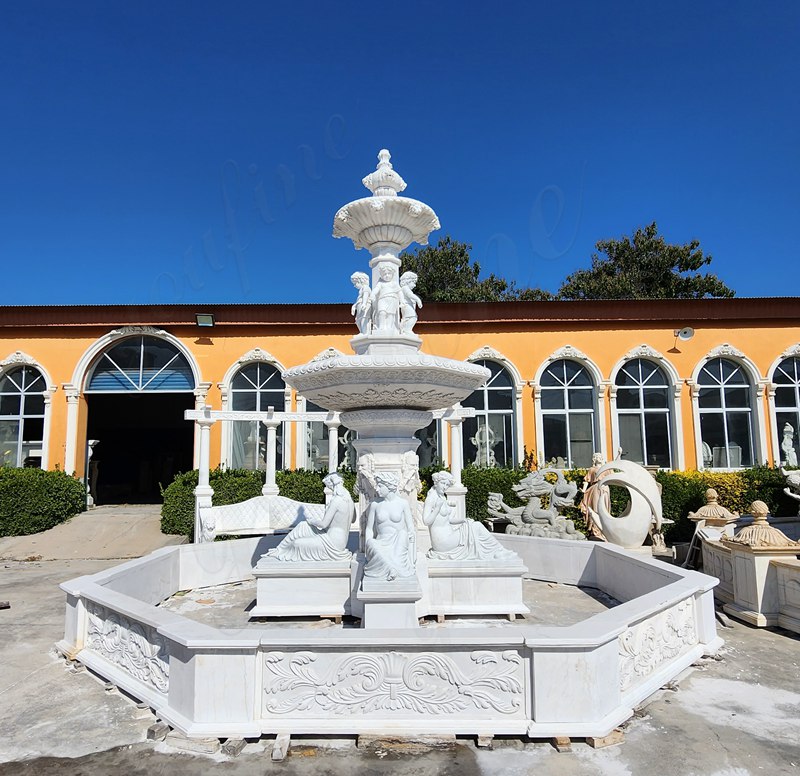 Ultimately, when choosing the size of your marble water fountain, consider how the water flow and sound will align with the intended ambiance of the space. A larger fountain can create a dynamic and energetic atmosphere, while a smaller one offers a more serene and meditative experience. By understanding the interplay between size, water flow, and sound, you can curate a fountain that resonates harmoniously with your surroundings and your desired sensory experience.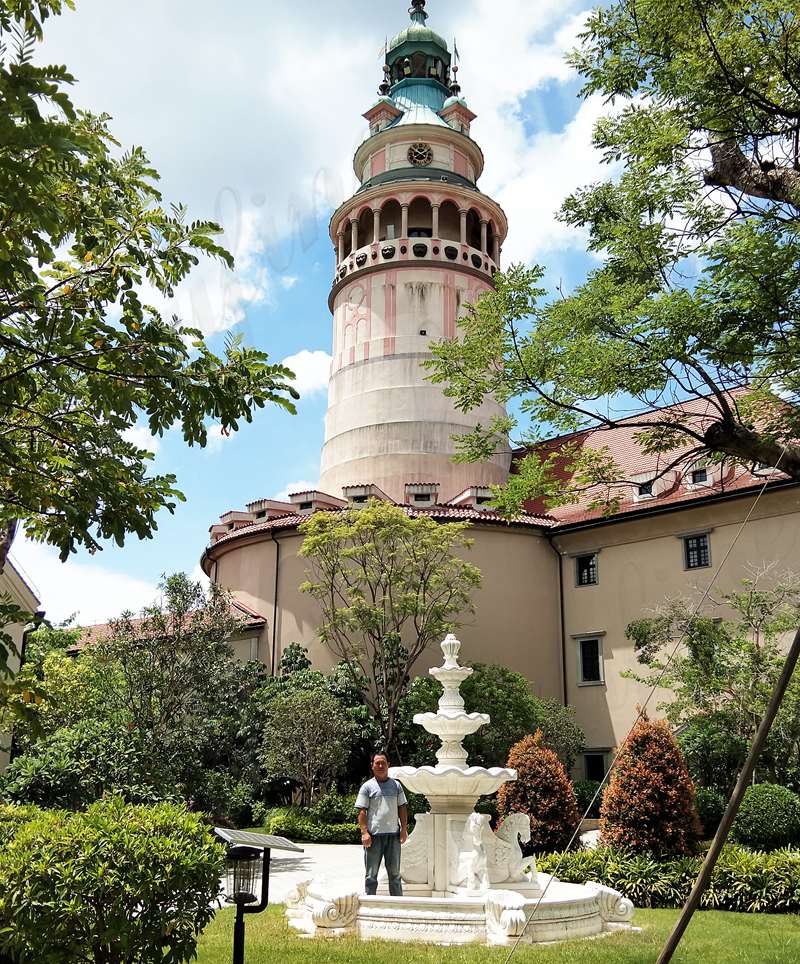 Point 7 Maintenance Considerations
The size of a fountain significantly influences the level of maintenance required to keep it in optimal condition. Larger fountains often have more intricate designs and a greater surface area, which can lead to more frequent cleaning needs. Additionally, larger fountains may accumulate debris more quickly, demanding regular attention to ensure the water remains clear and the surfaces remain pristine.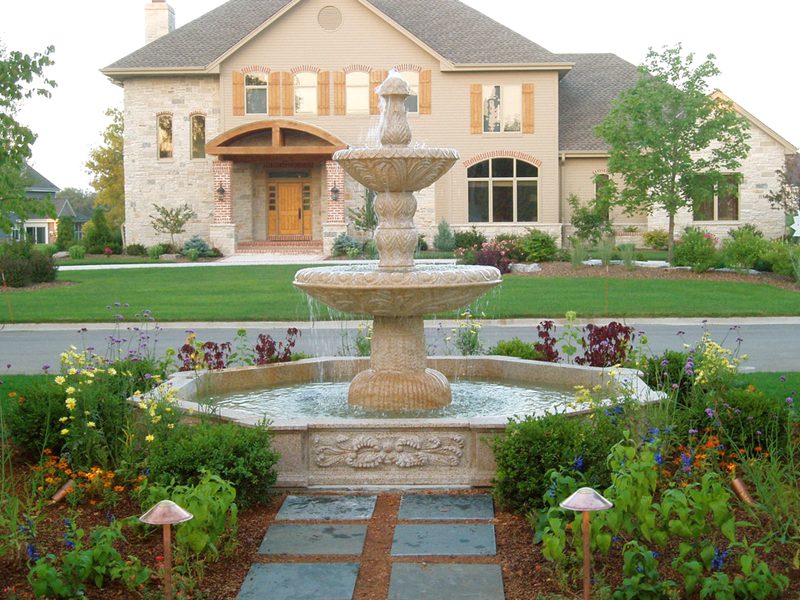 On the other hand, smaller fountains generally require less maintenance due to their reduced surface area and simpler designs. Their compact size makes them easier to clean and maintain, often requiring less effort to keep the water flowing smoothly and the structure free from debris.
It's essential to consider your maintenance preferences and capabilities when choosing the size of your marble water fountain. If you have the time and resources to invest in more regular upkeep, a larger, more intricate fountain could be a stunning centerpiece. Alternatively, if you prefer a lower-maintenance option, a smaller fountain might be the ideal choice. Striking a balance between the size and the maintenance demands ensures that your fountain remains a beautiful and enjoyable addition to your space without becoming a source of unnecessary stress.
Point 8 Personal Preference
Ultimately, the choice of the perfect size for your marble water fountain should reflect your personal preferences and instincts. While practical considerations and design principles are important, your emotional connection to the fountain and how it fits within your space matters most.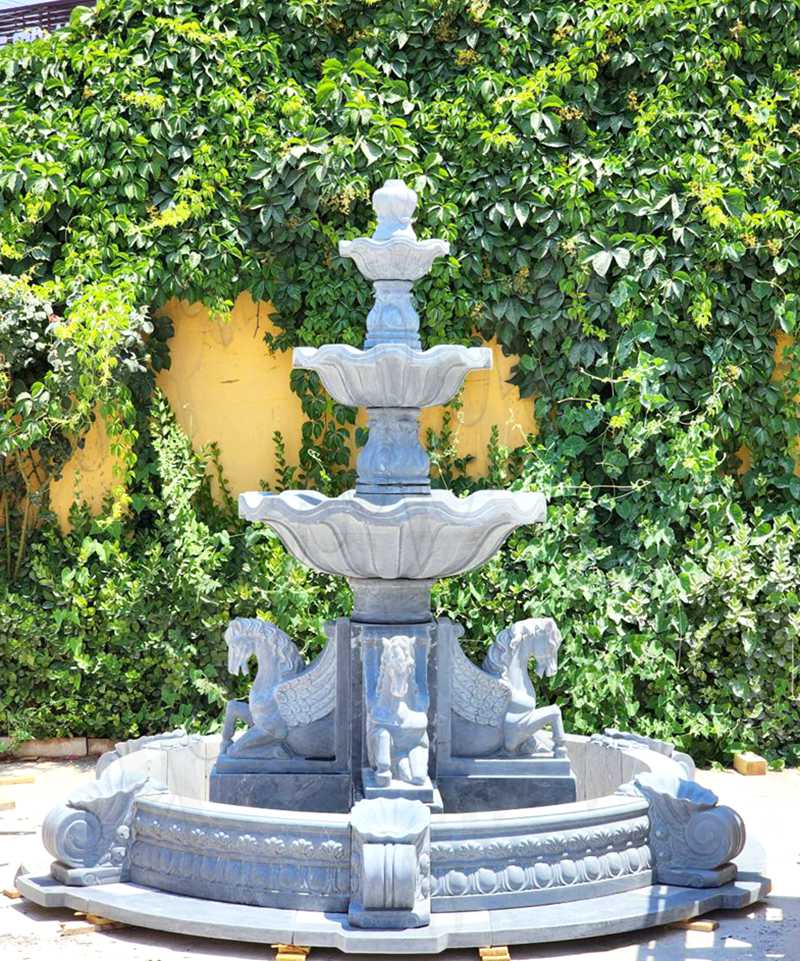 Listen to your intuition and envision how the fountain will interact with its surroundings. Imagine the atmosphere it would create, the emotions it would evoke, and the statement it would make. Trust your gut feeling about what size resonates with you and aligns with your vision for your home.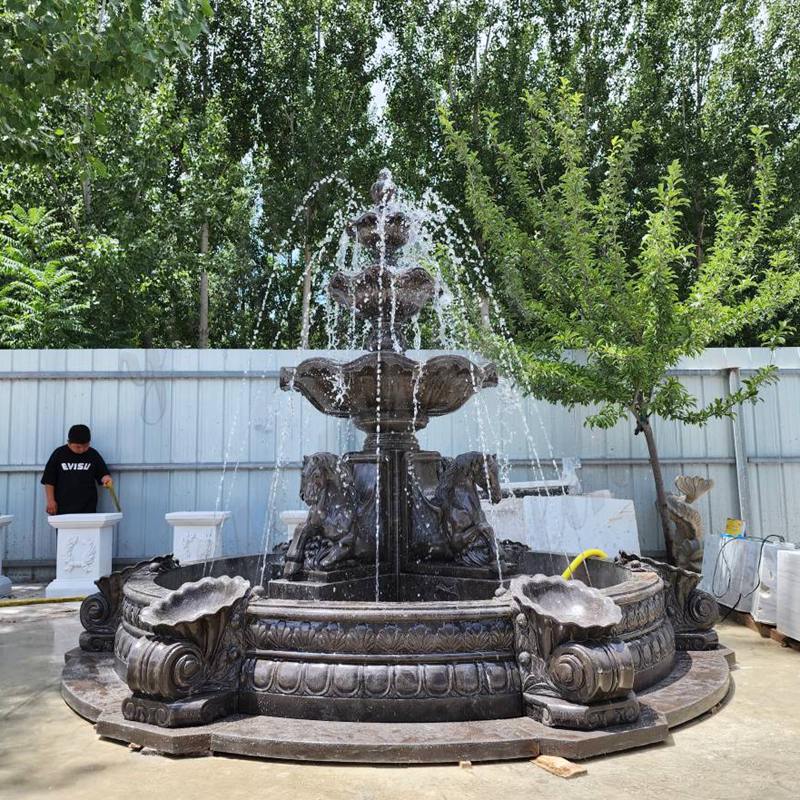 Every home is unique, and so are the individuals living in it. Whether you're drawn to the grandeur of a larger fountain or the delicate charm of a smaller one, your choice would contribute to the overall aesthetics and ambiance of your living space. Let your personal style guide you, and remember that the fountain you select would be an artistic expression of your taste and a reflection of your personality. So, go ahead and trust your instincts – you're on the path to selecting the perfect-size marble water fountain that would truly enhance and enrich your home.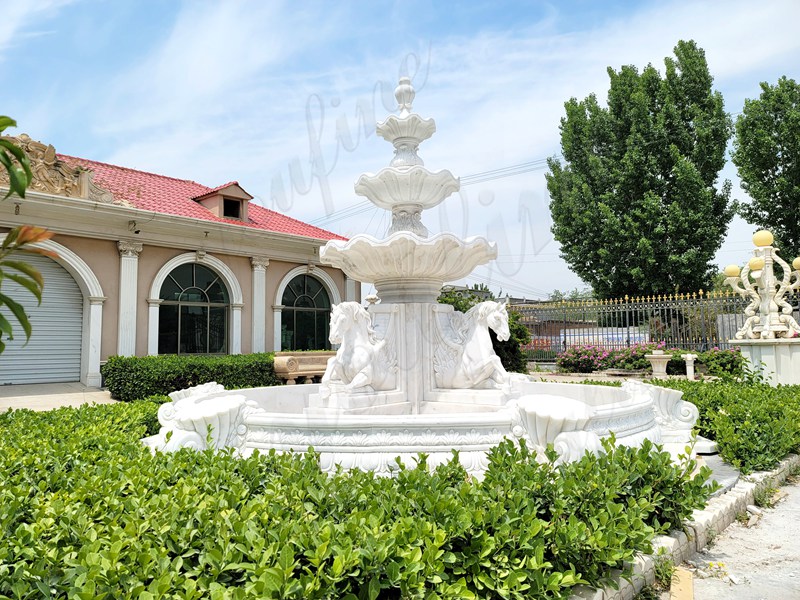 For More Size Information Please Click: Horse Fountain for Sale
Choose The Right Size Fountain from YouFine
YouFine encourages you to take the time to explore different fountain sizes and visualize how each would fit into the setting of your home. Consider the emotions each size evokes, the atmosphere it creates, and the way it harmonizes with your space's aesthetics. Imagine the gentle sound of water flowing, the play of light on its surface, and the overall impact it would have on your surroundings.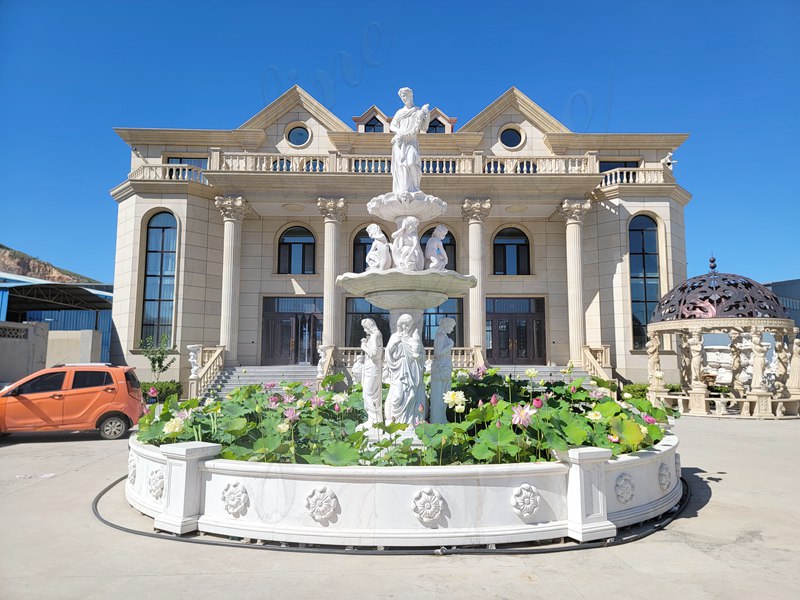 At YouFine, with 40 years of expertise in crafting marble fountains, we understand the significance of choosing the right size. Our team of skilled artisans and craftsmen is dedicated to helping you find the perfect marble water fountain that complements your space and fulfills your vision. We offer a wide range of sizes and designs, and we're here to assist you in making the best choice.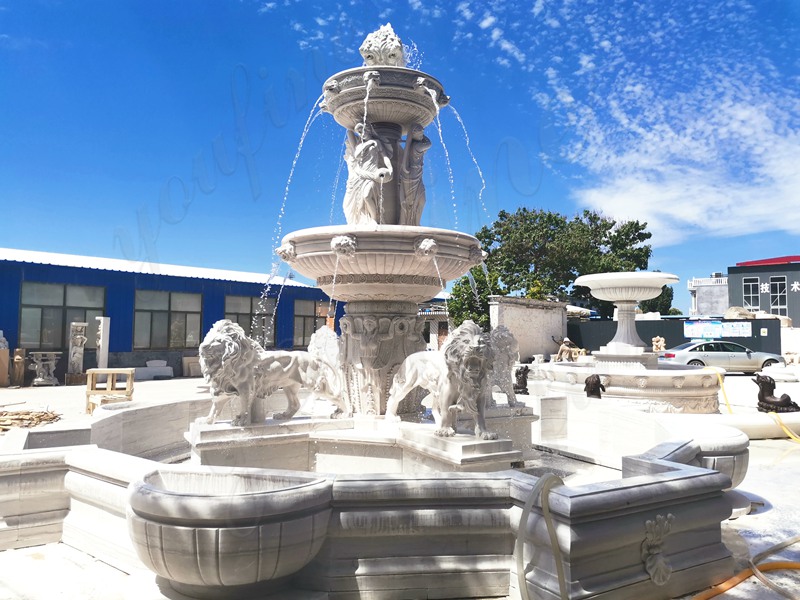 Our experience in the industry has equipped us with the knowledge to guide you through selecting a fountain size that suits your preferences and matches your home's character. We believe that every detail matters and our commitment to quality ensures that the size you choose will integrate seamlessly with your environment.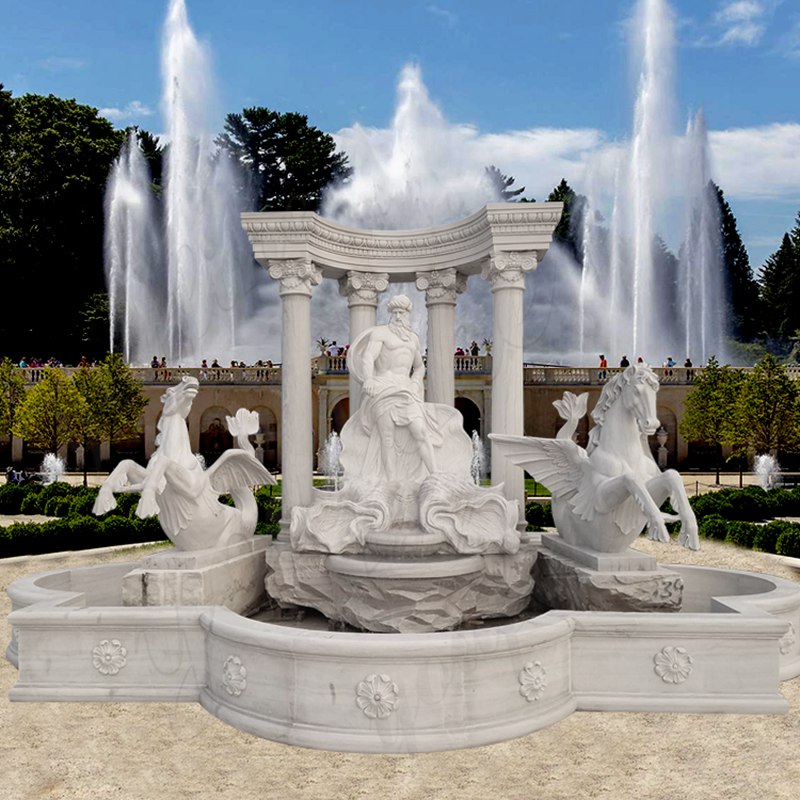 Embrace the exciting journey of finding the ideal marble water fountain size for your home. Trust in your instincts, and rely on YouFine's professionalism and expertise to turn your vision into reality. Whether you're seeking grandeur, elegance, or tranquility, we have the capability to provide you with a marble fountain that perfectly fits your space, enriching it with beauty, serenity, and timeless allure.
If you want to choose a suitable marble fountain for your park, please choose to see our other blog: How to Choose the Right Marble Outdoor Fountain for Your Garden?
How to Choose the Right Marble Outdoor Fountain for Your Garden?
Last Article
:
Timeless Tall Outdoor Marble Planter Pot for Sale MOK1-219
Next Article:
How to Choose a Suitable Material for Outdoor Water Fountains to Last 100 Years?