How to Determine the Diameter of a Marble Tiered Water Fountain?
Updated 10/12/2023 7:57 PM By Guo, Judy
The diameter of your marble tiered water fountain plays a pivotal role in defining its impact. Too large, and it may overwhelm; too small, and it might get lost in the grandeur of your landscape. Join us as we delve into the intricacies of determining the ideal size for your marble tiered water fountain. Whether you have a cozy courtyard or an expansive garden, we'll help you make a choice that enhances the beauty of your outdoor sanctuary.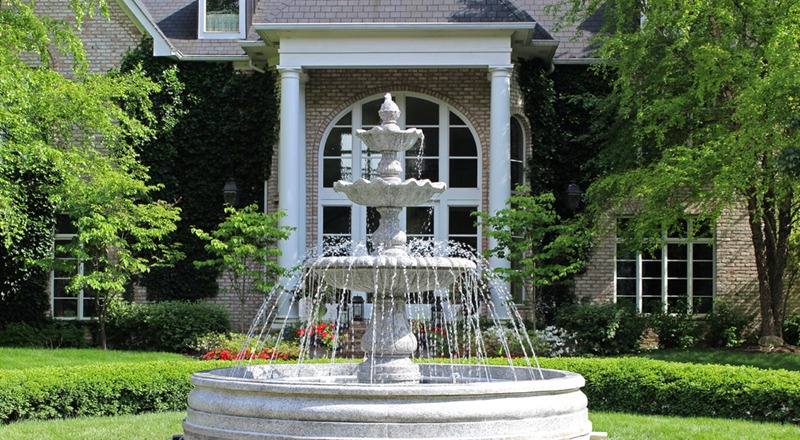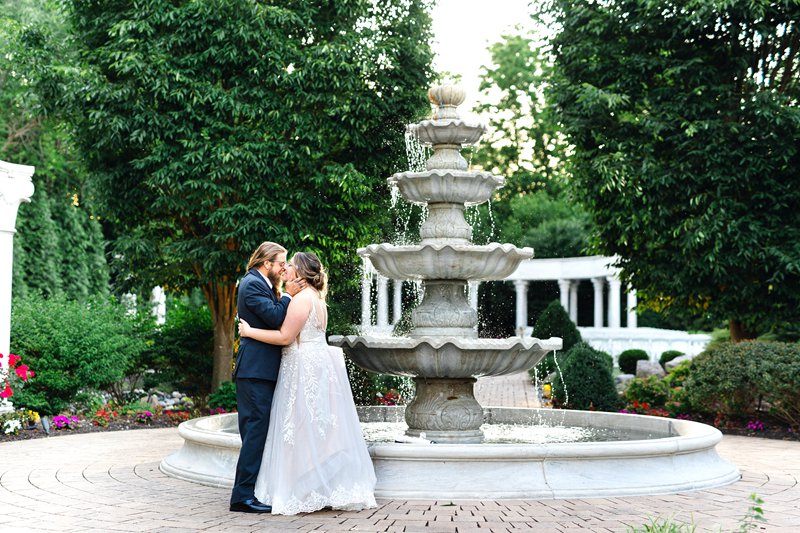 Considerations for Choosing the Right Diameter
Several key factors come into play when determining the ideal diameter for your marble tiered water fountain:
Fountain Placement
The location where you intend to place your fountain is a crucial starting point. Is it destined for a small courtyard, an expansive garden, or perhaps a poolside setting? The available space and the surroundings heavily influence your diameter selection. The choice of where to place your marble tiered water fountain is pivotal in determining the appropriate diameter. People often install these captivating fountains in a variety of settings, each with its unique charm.
1. Private Gardens: For small, cozy private gardens, you might opt for a more modest-sized tiered fountain. A diameter of around 2.8 meters (9.2 feet) could create a lovely focal point without overwhelming the space.
2. Courtyards: If you have a quaint courtyard adjoining your home, a medium-sized fountain with a diameter between 3 to 4 meters (9.8 to 13.1 feet) could be a perfect fit. It strikes a balance between elegance and proportion.
3. Poolside: Placing a marble tiered fountain by a poolside area calls for a design that integrates seamlessly with the pool's dimensions. A diameter ranging from 4 to 5 meters (13.1 to 16.4 feet) could provide the perfect blend of aesthetics and functionality.
These options illustrate how the choice of location plays a pivotal role in determining the right diameter for your marble tiered water fountain. It ensures that your fountain not only complements but enhances the overall ambiance of its surroundings, whether in a cozy garden, a charming courtyard, a grand hotel garden, or a serene poolside.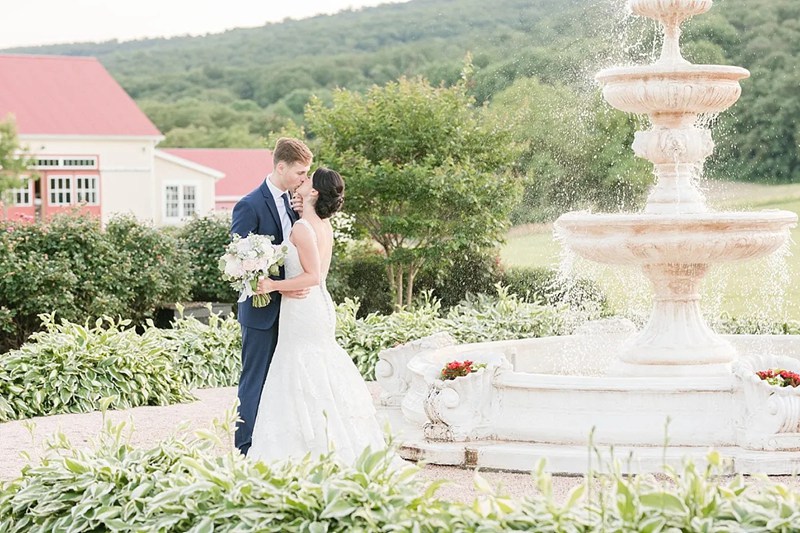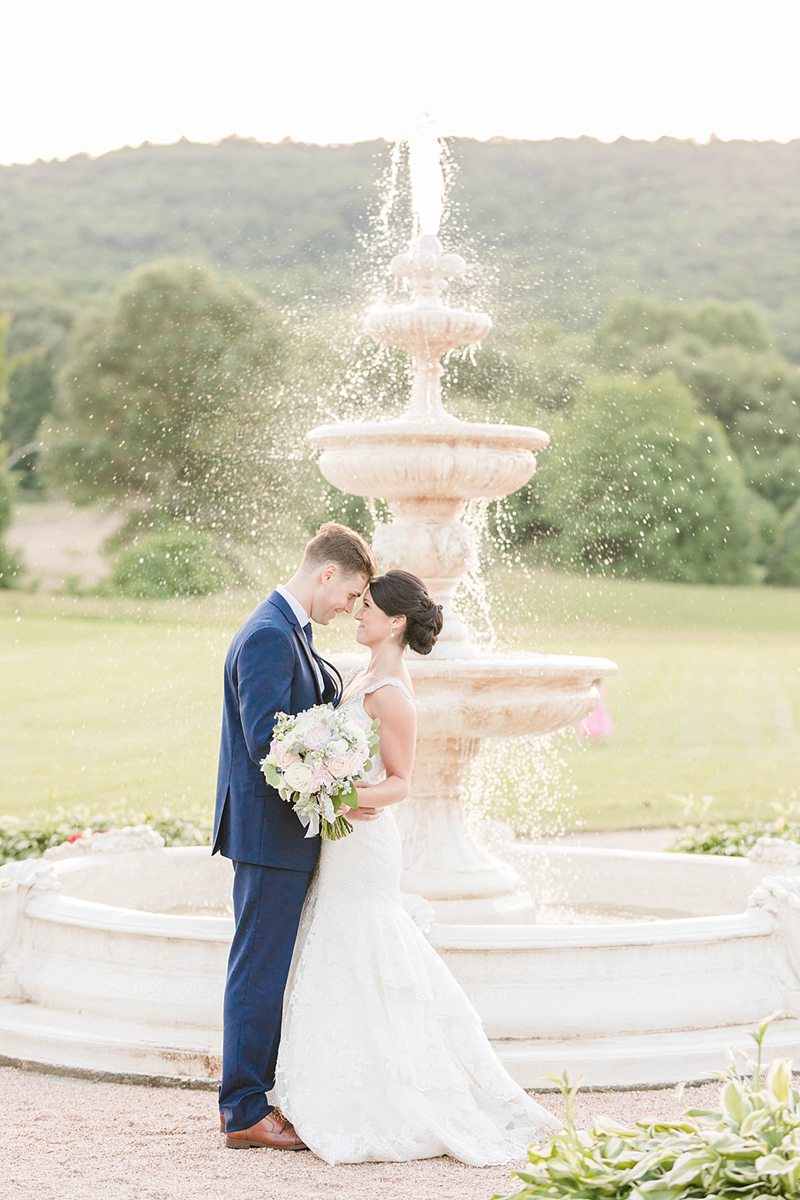 Surrounding Structures
When choosing the diameter of a tiered water fountain, it's essential to consider how it complements the surrounding architecture. Achieving harmony between the fountain and the nearby structures is key to creating a visually pleasing and balanced outdoor space.
1. Relative Size: The diameter of the tiered fountain should be in proportion to the size of the nearby buildings. For example, if you have a residence with an overall width of 5 meters, a 5-meter fountain might overpower the space. In this case, opting for a 3-meter fountain could maintain a sense of balance.
2. Height and Presence: Consider the height of the surrounding structures. A 10-meter tall building may dwarf a small, 2-meter diameter fountain. To ensure the fountain's presence aligns with the scale of the architecture, choosing a larger diameter, such as 6 meters, could help create a more balanced visual impact.
3. Architectural Style: The architectural style of your home or building should also guide your choice of fountain diameter. For instance, if you have a neoclassical mansion with grand proportions, a larger and more ornate tiered fountain might be suitable. In contrast, a modern minimalist structure may benefit from a sleek and understated design with a smaller diameter.
4. Complementary Elements: Consider other elements in your outdoor space, such as pathways, landscaping, and sculptures. These should work cohesively with the tiered fountain's size. For example, a spacious garden with ample greenery may accommodate a larger diameter fountain seamlessly.
In summary, selecting the right diameter for a tiered fountain involves a thoughtful evaluation of the overall architectural context. It's about achieving a harmonious balance that enhances the beauty of both the fountain and its surroundings, creating an outdoor space that feels cohesive and visually appealing.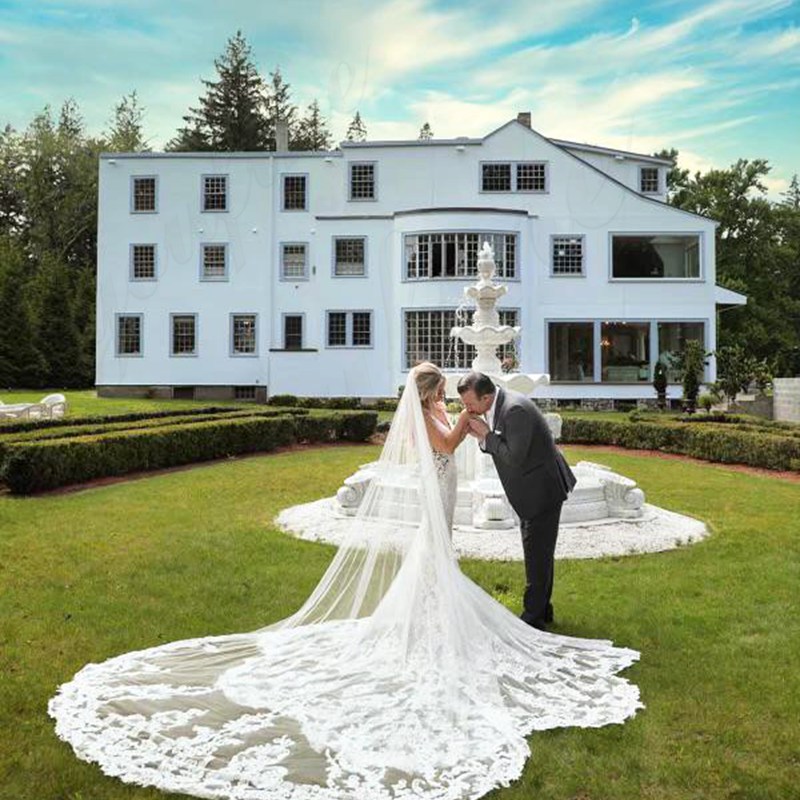 Variety Styles and Features
Clients often have diverse preferences when it comes to tiered fountain styles and features. Whether you desire a particular pool shape, sculptural details, or a combination of features, customization options ensure your tiered fountain becomes a captivating centerpiece in your landscape.
1. Pool Shape: The shape of the fountain's pool is an essential design element. Clients could choose from various pool shapes, including circular, rectangular, square, or even irregular shapes. The choice often depends on the overall landscape design and personal aesthetic preferences.
2. Planter Pots: Some clients opt for tiered fountains with integrated planter pots. These built-in planters provide space for adding colorful flowers or greenery, enhancing the fountain's visual appeal and creating a more vibrant outdoor setting.
3. Sculptural Details: Tiered fountains could feature sculptural elements on each tier. For instance, lion head sculptures, intricate patterns, or figurative designs could adorn the fountain. These sculptures add artistic and thematic elements to the fountain's overall design.
4. Unique Tier Designs: Clients looking for a distinctive touch often choose tiered fountains where each tier has a unique design or shape. This creates an engaging visual contrast as water cascades from one tier to another.
5. Proportional Scaling: Maintaining proportional scaling is crucial for a harmonious appearance. Typically, the diameter and size of each tier correlate with the dimensions of the pool. This ensures that the tiers and pool appear balanced and aesthetically pleasing.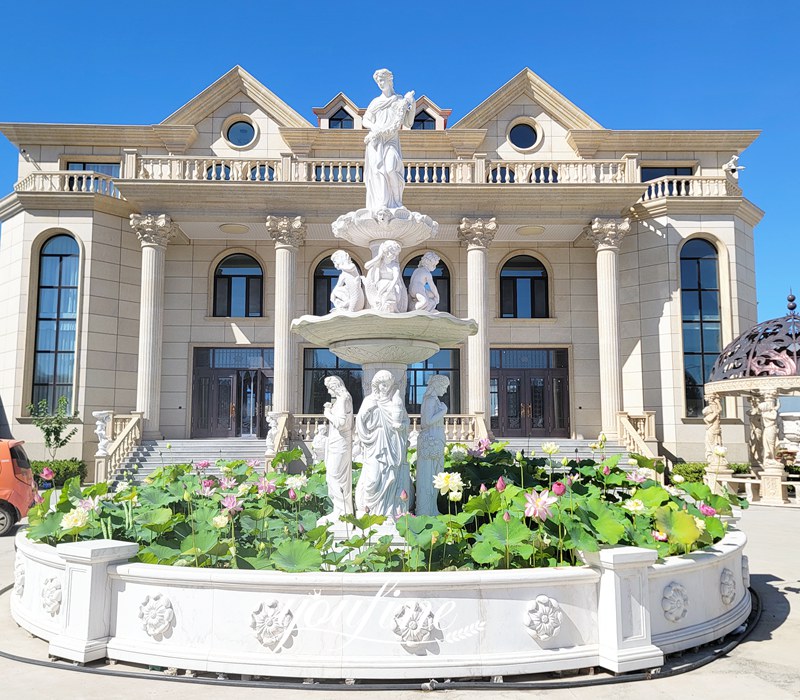 Diameter-to-Height Ratio
Maintaining a harmonious balance between the fountain's diameter and its height is essential. This ratio greatly affects the overall aesthetics. A taller fountain might require a larger diameter to maintain proportionality, while shorter fountains could be more delicate in diameter.
The ideal proportion between the height and diameter of a tiered water fountain could significantly impact its aesthetic appeal. While there's no one-size-fits-all formula, here are some common proportions that YouFine factory designers often consider.
1. Equal Height and Diameter: In some classic designs, tiered fountains have an equal height and diameter. This balanced look gives the fountain a harmonious appearance. For example, a tiered fountain with a 3-meter (9.8 feet) diameter might also be 3 meters in height. This creates a sense of symmetry and elegance.
2. Slightly Taller than Diameter: Another popular proportion is to make the fountain slightly taller than its diameter. For instance, a 4-meter (13.1 feet) diameter fountain might have a height of 4.5 meters (14.8 feet). This subtle increase in height adds a touch of grandeur without sacrificing balance.
These proportions demonstrate the flexibility in design when it comes to tiered fountains. Whether aiming for symmetry, subtle elegance, or accommodating sculptural elements, the key is to find the balance that enhances the fountain's overall beauty and fits seamlessly into its intended setting.
The diameter also impacts the way water flows through the tiers. A larger diameter allows for more water flow, creating a grander visual effect and a mellower sound. A smaller diameter could yield a more intimate, gentle flow. Your preference for the auditory and visual aspects of your fountain should guide this choice. Taking these factors into account ensures that your marble tiered water fountain not only fits perfectly in your outdoor space but also creates a captivating and harmonious atmosphere.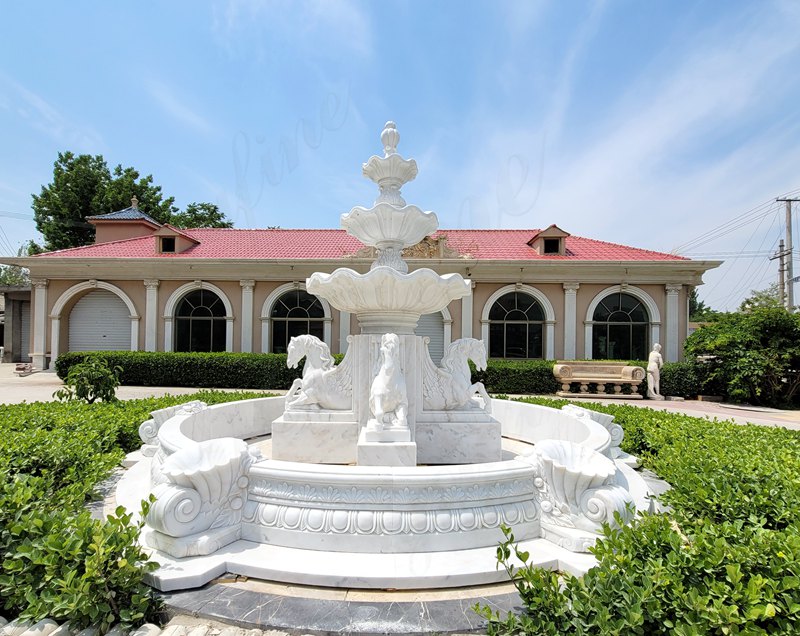 YouFine Offer Comprehensive Customization
At YouFine, We offer comprehensive customization services to bring your ideas to life. We provide design flexibility, allowing you to choose the shape, size, and style of your tiered fountain. Whether you envision a classic round pool with traditional lion head sculptures or a contemporary rectangular design with intricate patterns, we could accommodate your preferences. We work closely with you to determine the ideal diameter and height of your tiered fountain. Our experts consider the dimensions of your outdoor space, surrounding structures, and the visual impact you desire to create a perfectly proportioned fountain.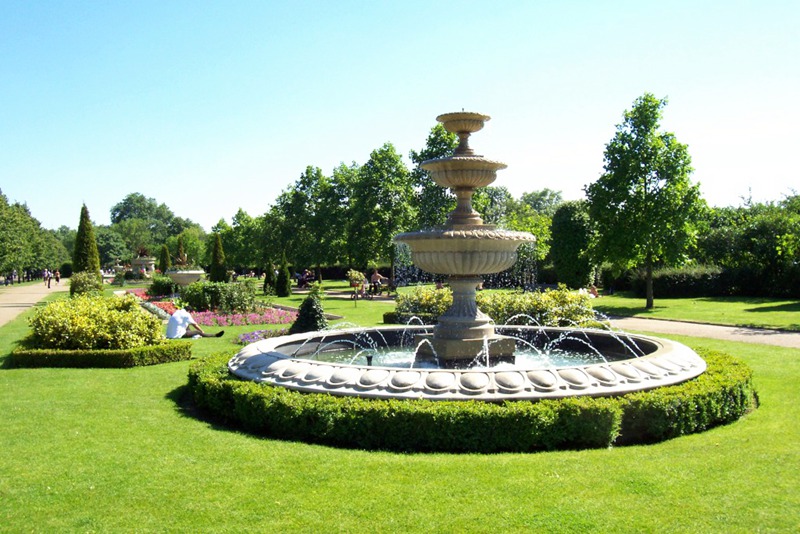 You could select from a variety of sculptural details to adorn your tiered marble fountain. From figurative sculptures to intricate patterns and floral motifs, our talented artisans could incorporate your chosen elements into the design. Besides marble, we offer a range of high-quality materials, including granite, travertine, and limestone, allowing you to choose the one that best suits your aesthetic and durability requirements.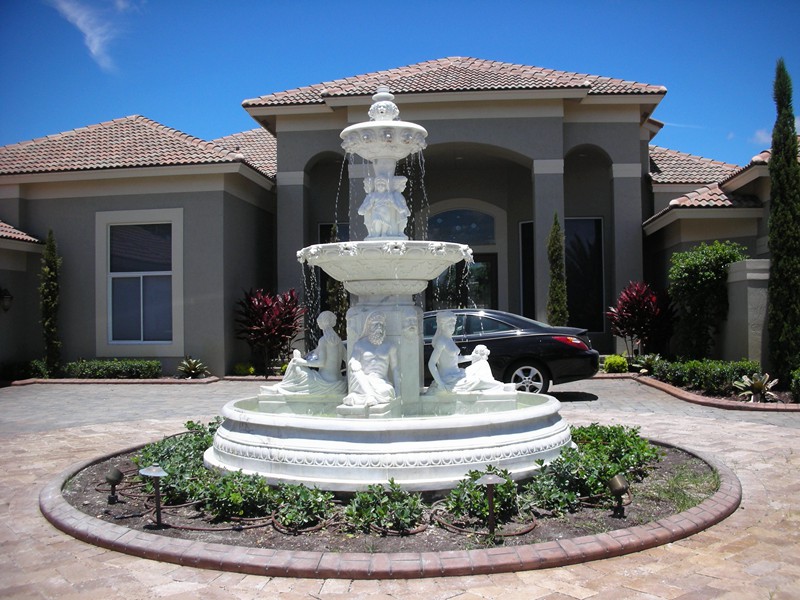 We encourage personalization, which means you have the freedom to make your marble tiered fountain truly unique. Whether you want integrated planter pots, additional lighting, or themed sculptural elements, we could integrate these features seamlessly. Throughout the customization process, our experienced designers and craftsmen provide expert guidance, ensuring that your tiered marble fountain aligns with your vision and meets the highest standards of quality and aesthetics.
Last Article
:
Francesco Queirolo Marble Net Sculpture Il Disinganno for Sale
Next Article:
Antique Life Size Bronze Lion Statue Outdoor Garden for Sale BABL-06