How to Perfect Install a Garden Marble Gazebo Within 3 Days
Updated 09/6/2023 10:08 AM By Alice
Installing a marble gazebo can be a complex process that requires careful planning and execution to ensure structural stability and safety. Below is a general guide to assist you through the installation process. Please note that specific instructions may vary based on the design of the gazebo and local building regulations. It's advisable to consult professionals or contractors for accurate guidance.
In general, the process of assembling the marble gazebo is as follows:
Pre-installation Preparation:
Marble gazebo components
Foundation materials (concrete, gravel, etc.)
Level
Tape measure
Shovel
Wheelbarrow
Mortar or adhesive suitable for marble
Trowel
Rubber mallet
Safety equipment (gloves, safety goggles, etc.)
Assistant (as marble installation can be heavy and requires help)
Site Preparation:
Select a flat, level location for the gazebo and prepare the ground. Clear away all grass or vegetation and add a 4-6 inch gravel base. This will provide a drainage system beneath the gazebo.
Check local building codes and obtain any necessary permits.
Depending on the size and weight of the gazebo, you may need to create a concrete foundation or gravel pad.
Excavate the area to the required depth and dimensions for the foundation.
Pour concrete or lay the gravel base, ensuring it's properly leveled and compacted.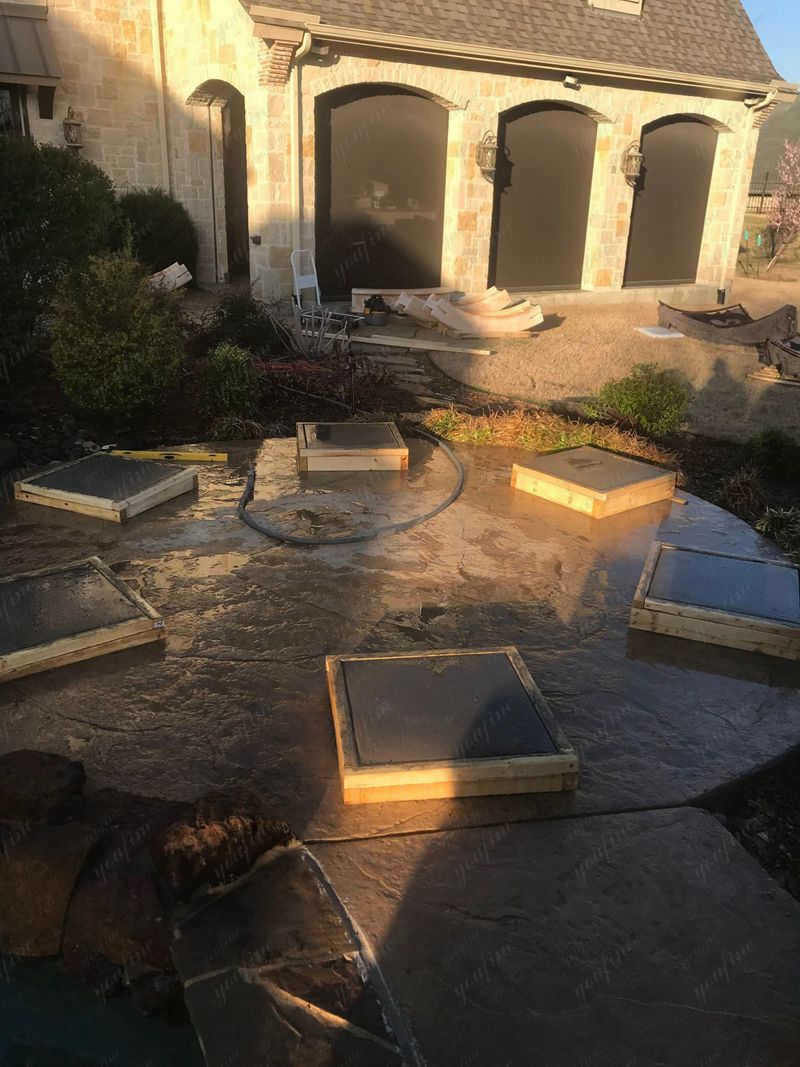 Assembling the Gazebo:
Lay out all components of the marble gazebo to ensure you have everything you need.
Assemble the gazebo frame according to the manufacturer's instructions. This may involve connecting columns, beams, and roof sections.
Marble pieces are typically pre-cut kits. Assemble them as per the manufacturer's instructions.
Use a level to ensure the gazebo sits securely. Adjust the foundation as needed.
Depending on the design, you may need to anchor the gazebo to the foundation.
Secure the gazebo's base to the foundation using anchor bolts or other suitable hardware.
Apply appropriate mortar or adhesive at the joints where marble pieces connect.
Carefully place each marble piece following the assembly instructions, firmly pressing them into the mortar.
Installing the Roof:
Once the wall assembly is complete, install the roof. This might involve placing marble roof tiles and securing them using adhesive and clamps.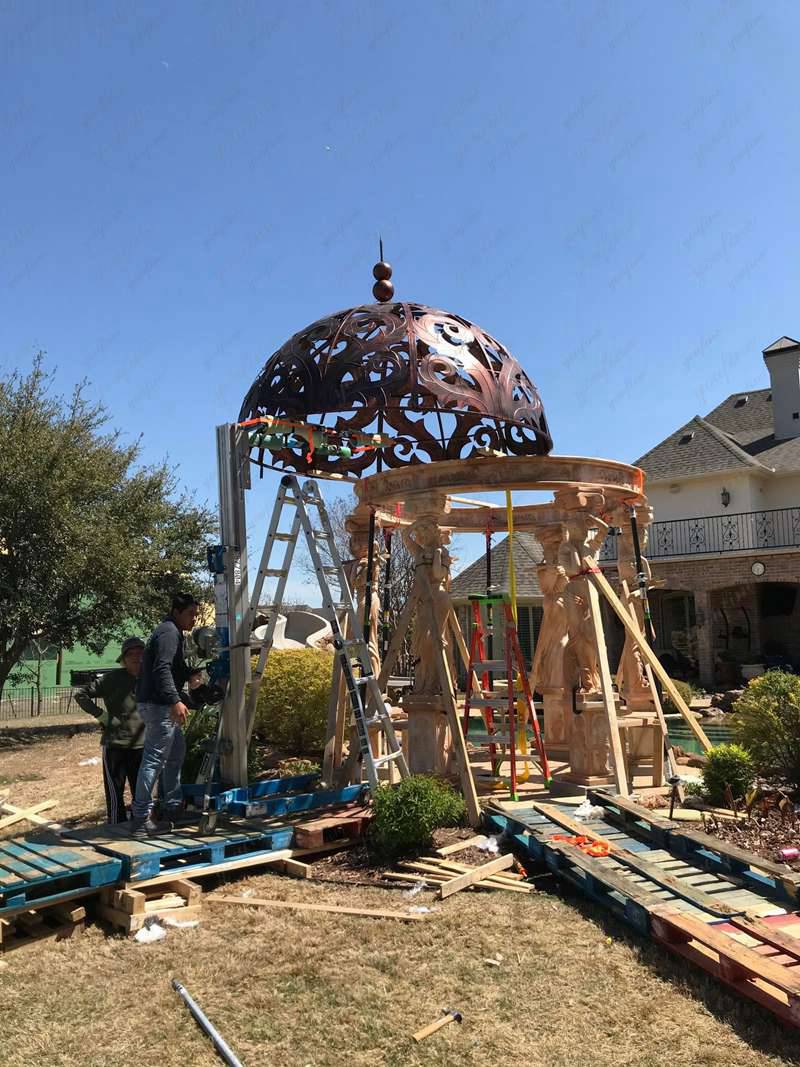 Adding Supports:
Marble is heavy, so the gazebo requires additional support. Install internal wooden or metal frames fixed to the ground. External supports might also be necessary.
Use a rubber mallet to gently tap marble pieces into place to ensure a snug fit.
Wipe away any excess mortar that seeps out during the installation.
Allow the mortar to cure according to the manufacturer's instructions.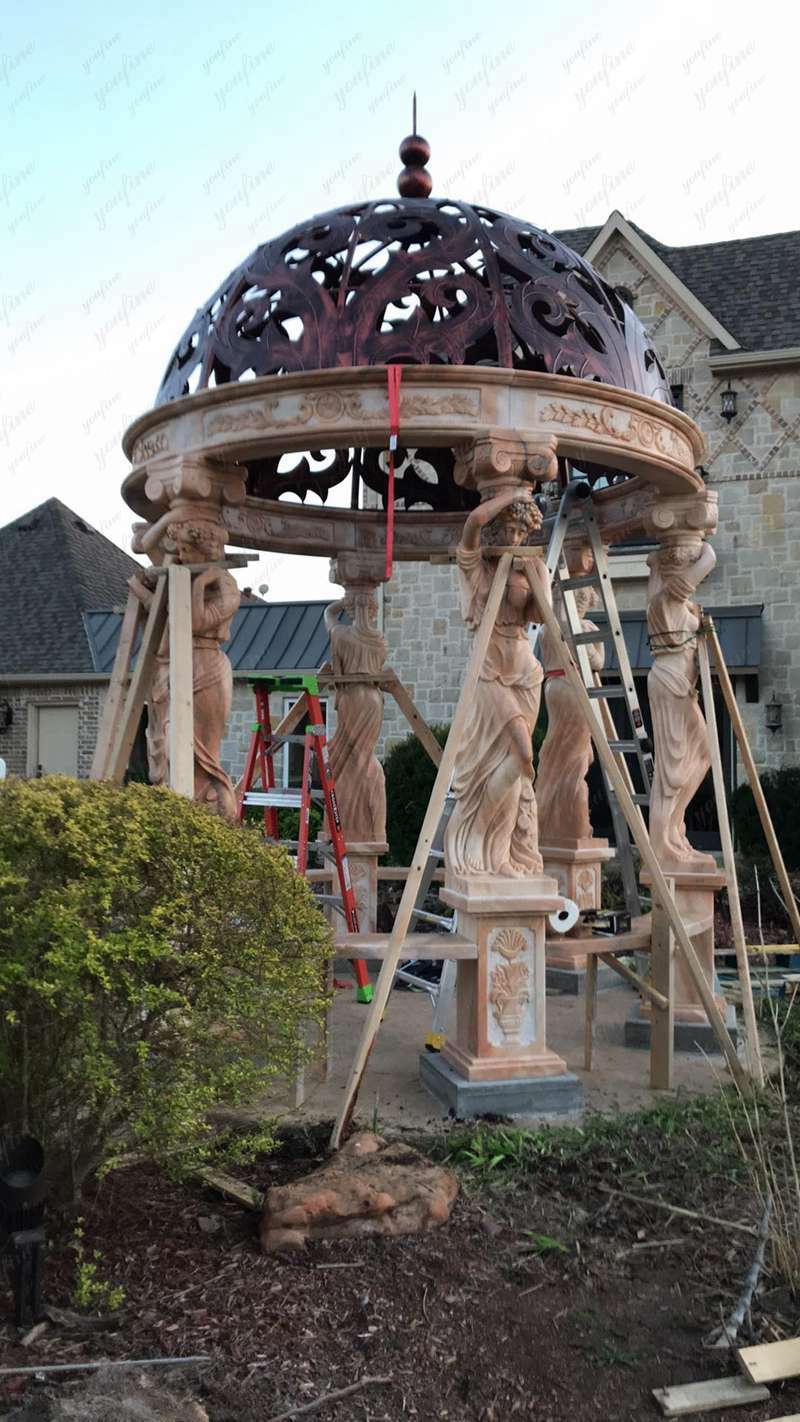 Sealing the Marble:
Use a marble sealant to protect the gazebo from weather and prevent stains. Apply the sealant after the assembly is complete.
Adding Accessories:
Consider using lighting, curtains, or benches to decorate your new gazebo. Be mindful not to overload the structure.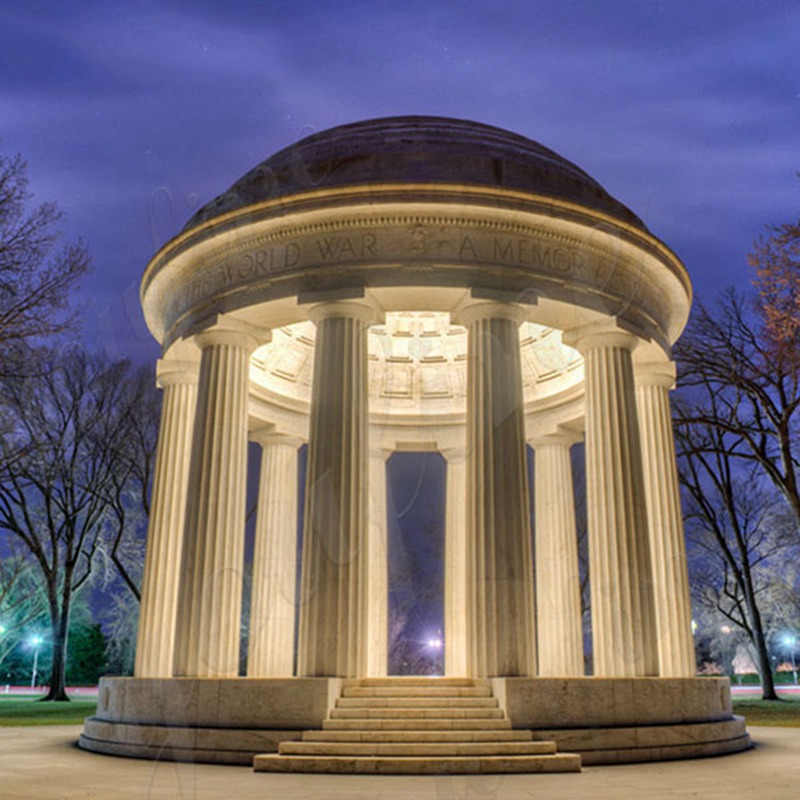 Final Inspection:
Ensure the gazebo remains level after assembly. Thoroughly check all components for secure connections and proper alignment. Identify any safety hazards or potential issues. Use shims for adjustments if necessary.
Allow Curing Time:
Let the adhesive cure completely for a few days before placing any heavy items inside the gazebo.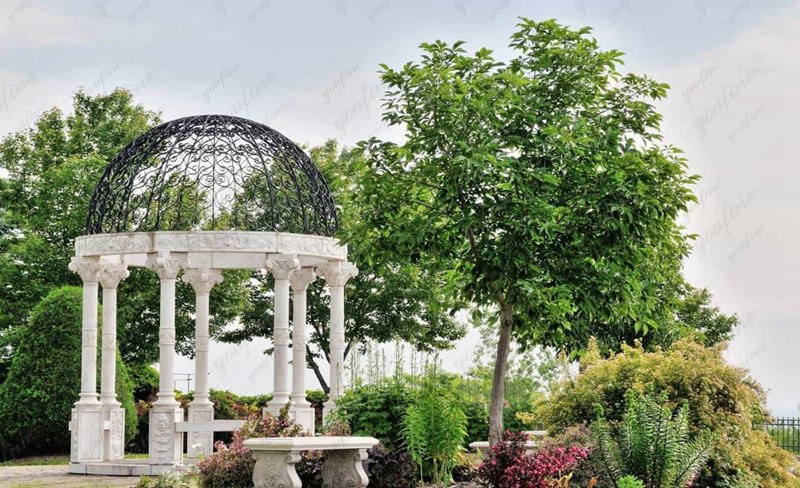 This process requires planning, patience, and time to correctly install a marble structure. Prepare all the necessary tools and materials before you begin. Once the installation is complete and everything has properly cured, you can now enjoy your marble gazebo!
Remember, marble is heavy and fragile, so handle pieces with care. It's also recommended to seek assistance from experienced individuals or professionals to ensure a successful and safe installation.
Marble Gazebo Supplier Recommended
If you're currently contemplating the acquisition of a marble gazebo but find yourself apprehensive about the installation process, then rest assured that YouFine stands as an excellent option. Serving as a proficient marble gazebo supplier, YouFine boasts a wealth of experience in not only crafting these structures but also in overseeing their installation. Every step of the way, we furnish our esteemed clientele with meticulous installation blueprints and comprehensive guidelines. Spanning several decades, each and every one of our patrons has achieved triumphant gazebo installations. Should the need arise, our dedicated team is fully equipped to undertake installations at the very location our clients desire.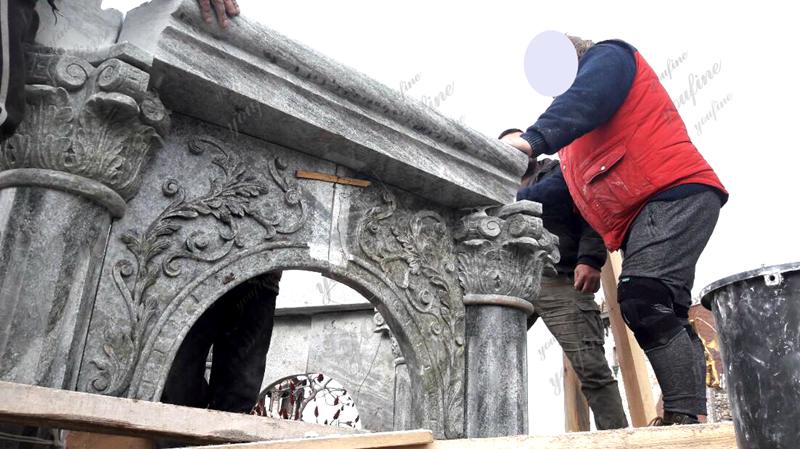 Should you have any inquiries concerning marble gazebos, please don't hesitate to drop us a line at the foot form of this page.
Last Article
:
How Much Does a Marble Statue Cost ?
Next Article: